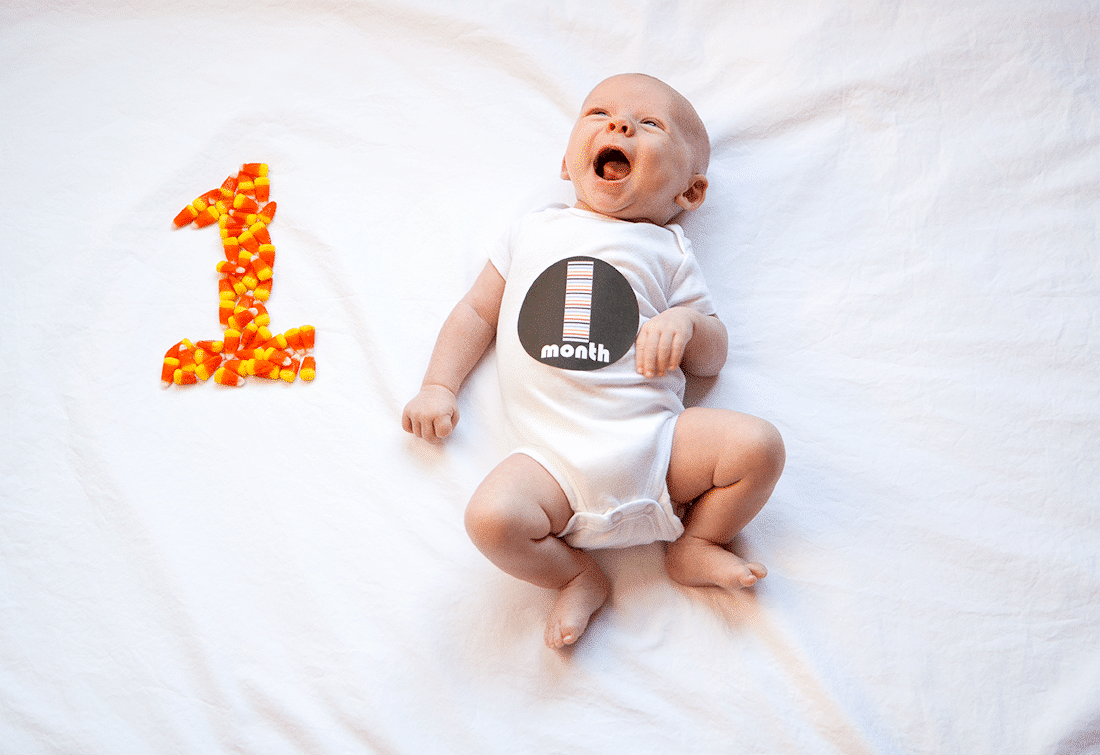 Still playing catch-up, here's from Halloween time the stats on my 1 Month Old.
23 inches, 10 lbs
95% height, 35 % weight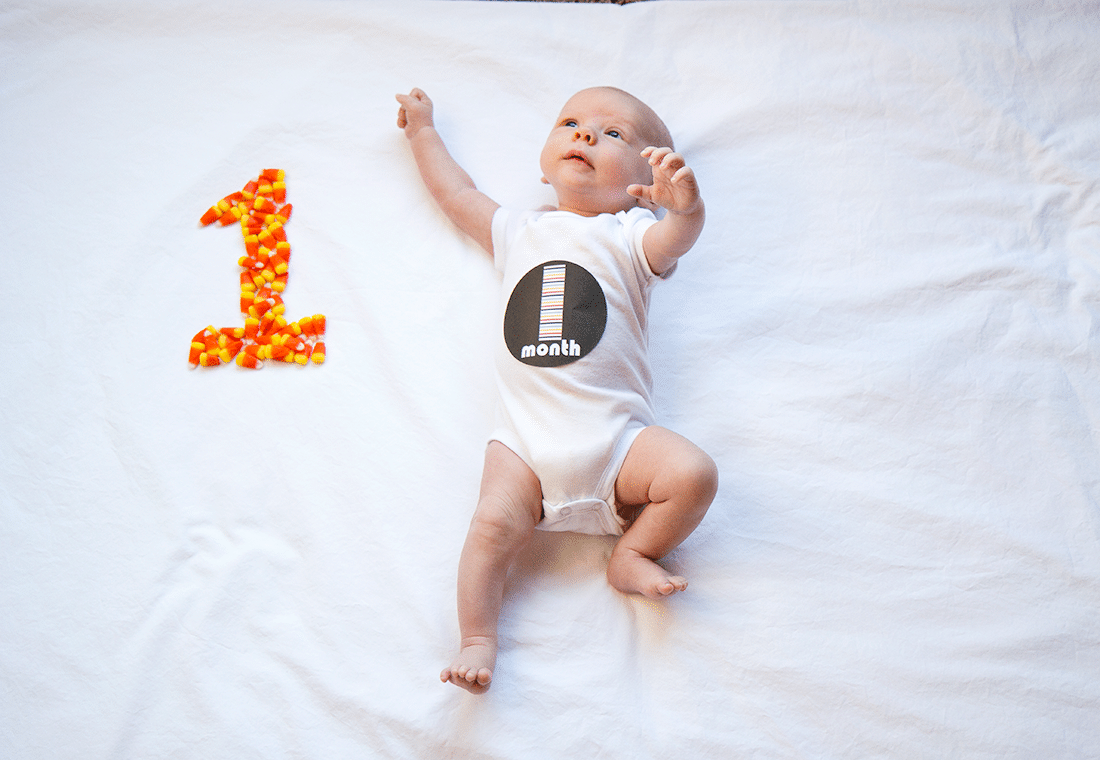 Things I never want to forget:
– He started stroking my hand in addition to holding it during nursing
– We really figured nursing out, it's going well, and he eats so aggressively there's a large gulping noise. He's eating more like a four month old than a one month old!
– How much he loves to eat. It takes away all his problems even though we've had some colic and crying days, he's always so happy when he eats.
– Smiling started early, he's giving social smiles at 5 weeks!
– He loves snuggling, he'll get fussy just so I'll stop what I'm doing and hold him. He calms right down!
– He's tall and skinny like his dad, and his feet are stretching out the standard feet shape in his jammies- everywhere else is the right height and way too big on the sides.
– No one calms him like his dad, he hears his voice and is held in his big arms and he's a goner.
– Started babbling and cooing, and it's the most darling little voice we're hearing.
Get 365 Date Ideas!
We want to help you have the best date nights ever! Grab this FREE printable with 365 date ideas, a date for every day of the year so you never run out of ideas!