12 Investments That Paid Off and Helped Me Grow My Blog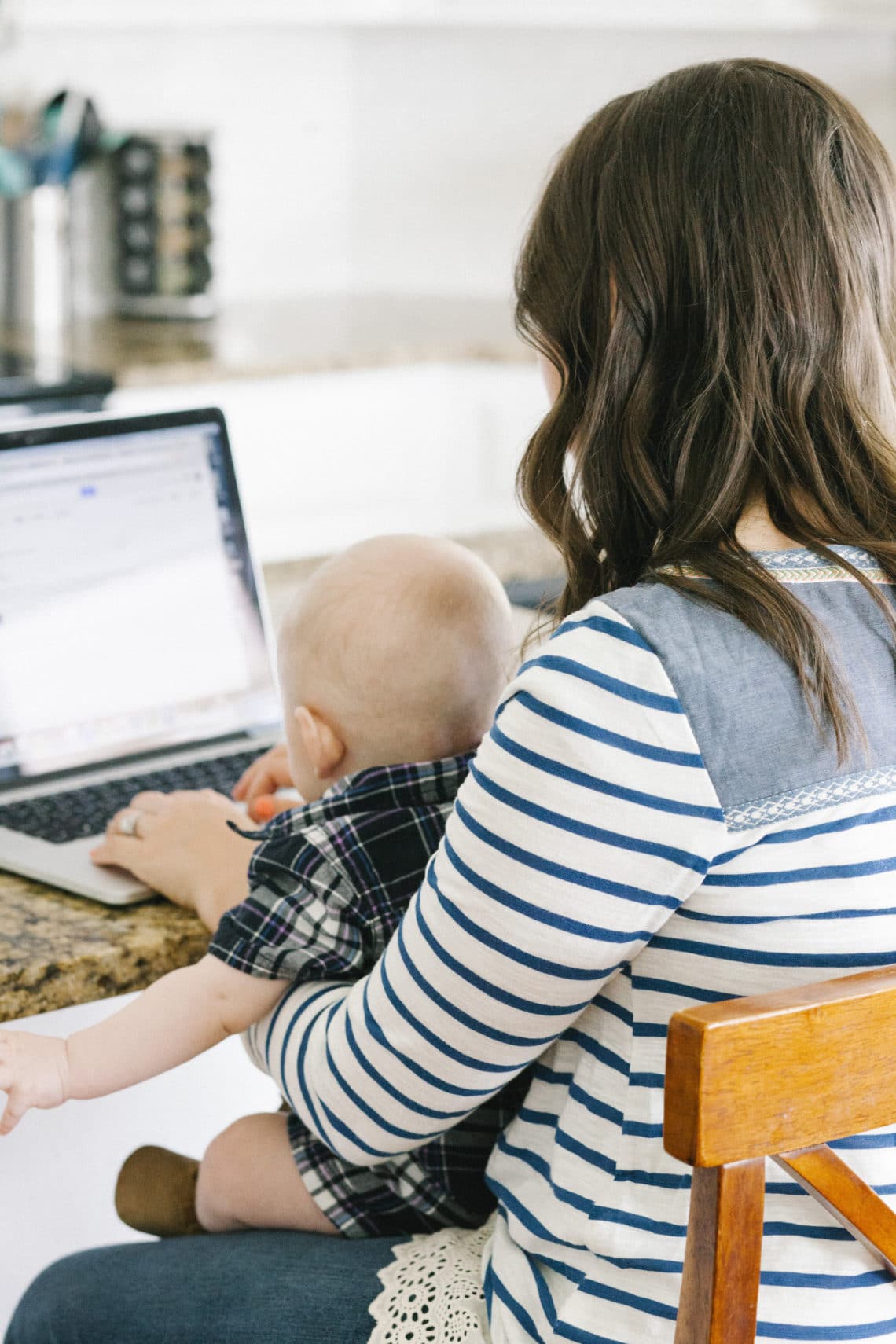 12 business investments I've made that have totally paid off and really helped me grow my blog and have my online business take off! These steps are easy to repeat and will help you grow your blog too!

This post contains affiliate links, but all products and services mentioned I love and have legitimately helped me grow my blog and have totally paid off!
I always feel a bit strange blogging about blogging, which is probably why it only happens so often. I know most my readers aren't bloggers, but I've heard from many of those of you who aren't bloggers that is this still a pretty fascinating industry and you kind of enjoy hearing about it now and then. I also know I do have several friends and readers who are bloggers/influencers/small online business owners who ask me a lot of questions just due to my business background and work experience in the corporate side, the agency side, and running my own company. Since making this LLC my main job I've changed a few things and had to make a few hard small business decisions on where to focus time and funding to support and grow, and believe me for anyone reading this doing their own thing, I know the feeling of clinching teeth spending money on a new expense that you aren't totally sure will pay off. Particularly when earnings are low or non-existent, it can be tough to bite the bullet and spend money on business investments that may feel risky.
Business often means risk, and even though I'm pretty risk-averse, there are things I know I have to do and money I have to spend to help business grow, and I wanted to share 10 things I've had my heart skip a beat when I put in the investment and paid the bill that has totally paid off and really helped my business grow.
12 Investments That Have Helped Me Grow My Blog
Attending an Industry Specific Conference. It was a huge leap from knowing people made money blogging and not having a clue how to do any of it to shelling out over $1,000 for my first conference ticket, flight, and hotel. I felt the pang the second I authorized my card from a personal savings account, but I look at that single decision as the turning point.
I don't think a single conference has the answer to every business need, but attending my first Alt Summit set me on a path to realize the importance of recognizing what I am lacking and where I want to be, and finding the answers. I still love to find these at conferences and that's why I continue to register and go. I learn a lot every time, and I realize my next step too. I've learned putting in the money to learn specific skills that help you improve and grow in ways you know you need to can be priceless.
Are you struggling with your digital marketing? Find a digital marketing conference that covers that topic. I can't say enough that my best business allies and network have come through conferences and meetups. It's worth the money to gain the network and knowledge!
Courses and classes. If you can't make it to a conference, courses and classes are your next best bet! I love when people share their knowledge, and I love that I spend a little money to learn from experts. Want to learn how to be a better photographer? Years of practice and a few expensive classes later I started to feel better about my own skills. I think deep down we all realize we need more knowledge or expert advice, and paying for it is often a game-changer. I'd vet out the class and the testimonials, ask friends for advice on courses they've loved, and invest in your learning.
Better Equipment. We started this project as a true journal with a point-and-shoot camera and I realized pretty quickly it was growing and we needed more pictures for posts and they needed to be higher quality. We invested in a DSLR pretty early on, a Canon Rebel, and realized soon after we wanted more than the kit lens, particularly since we shoot in low lighting half the time.
This lens was our baby and treated us well for years, but the more we took pictures and learned, the more I realized it was time to upgrade again. I honestly regret not doing it sooner! We bought a full-frame DSLR when the latest model hit and the other model's prices dropped. I saw an instant quality change. I am glad I learned on cheaper models and made sure I was in it for the long-haul, but spending money on the right camera has been a game-changer.
I've even had brands start reaching out on projects to create images because they love my photography. WOW, not something I ever thought would have happened when I paid one of the heftiest price tags for the equipment, but I know I've landed much better partnerships because of it.
No matter what your business is, think of what will make your life easier and invest in the right equipment. That may mean the right computer, the right camera, the right lens (we just bought this one and love it, but if you don't have to get as close to food at restaurants as we do this lens is an excellent cheaper starting point too), the tripod, the ring light, the video equipment, or maybe even a second camera for film. You know what you're personally lacking and needing in this department, and I honestly believe the investment is worth the expense!
The Right Tools. For someone creating online content, I knew I needed Adobe products, and to figure out photography editing and design. I started learning Photoshop as a high school yearbook teacher, and investing in a community college class for professional development definitely paid off for future career moves I never knew I'd make- I guess that's part of #2.
But paying for a Creative Cloud became a legit need and something that really helped me create what I needed to. If you're using a free product and looking to create better images I'd highly recommend learning the tools most professions use and investing the time. I also love that Photographer's version is just $10 a month, which makes it so much easier to invest in if the full suite expense is too much and you still get Lightroom and Photoshop access.
Just today I had a lovely Instagram follower ask me my secret to bright photos, and I said my camera, but also Photoshop use and knowledge. I've seen so many great results from the time and money spent on this particular tool and knowing how to use it (even if I still have a lot to learn)!
Childcare. I felt like I had so much time right after I left my full-time job and had a baby that wasn't mobile, but those days were fast-fleeting as children seem to become mobile and into everything quickly! I knew I needed help if I was going to get any work done and still shower and eat every day. I do work during nap time, but I always need a few more hours on top of that.
Hiring a regular nanny for a few hours a week seemed a little terrifying at a time when things were less stable and in a slower work season, but I made the commitment, set aside the money, and went for it. It was great to employ someone who needed the money, to give my baby time with a dedicated regular person that he really enjoyed, and to have a set time I did nothing but work.
It's amazing how much more efficient work becomes when you're on a set clock and paying by the hour. I even found the time to start proactively going after things I'd wanted to do forever, instead of living on the reactive sleep-deprivation I was. I'm so glad I made that investment, it set me up for much bigger things and much more sleep.
Time. Time is money, so I'm including this one. I had the realization when telling a friend how I was managing time without a nanny while she had to take a break and eventually left us for health reasons. I nearly cried, and I knew I had to shift my personal time management while we started the hunt for another! I told my friend my new schedule.
I was getting up a few hours before my child, working during nap time, and often putting in some time at night. I was shocked at her response, "Whoa, that's pretty intense!" I think a lot of people do this as a hobby and see hobby results, but sacrificing personal time and other things I'd rather be doing (hello sleeping in, I'm looking at you) made a huge difference.
If you want to get to the next level you have to treat it like a job and make the time to work like it's a job. Regular consistent work paid or unpaid is key to having a portfolio and being treated seriously. Making the time and working every chance I get has been huge.
Automation Software and Online Storage. My last corporate job included working with some of the smartest development teams in the country, and I was always in awe of them! The number one thing always pushed was how can we automate a process? We could get more work done with less effort and offer our clients so much more always over-delivering.
It's made me start to think of automation in every form of life and how I can cut time and improve processes. And honestly, there are a lot of things in digital marketing that do just that! I realized I needed to get photos and docs in order the more I created and paying for Google storage and Dropbox became my first annual fees. I use an Instagram scheduler that helps me plan content better, and I love Later with all my heart and think even the free version is so worthwhile! But the real MVP gets its own bullet point.

Tools to Grow Your Blog

Tailwind. Pinterest is a huge traffic driver for me and helps new readers find me, and thus being active is so important! It takes time to find great pins and get your own content out there, and the day I started my free Tailwind trial I was hooked! Tribes have helped my pin count so much and my content is being shown so much more! Traffic is way up after taking a huge plummet after algorithm changes, and followers seem to keep coming in with the consistency Tailwind has given me.
I like to do things in chunks of time and I love that one block of work can go to Pinterest strategy and the auto-scheduler optimized the time and cadence and takes care of my pinning for the entire week after on chunk of work. I'd highly recommend this product to anyone, and although the $120 may seem a little hard to swallow when you're new, trust me, the traffic increase and sales increase potential is so worth the up-front investment.
Professional Photography. As much I've touted buying the right equipment and learning to do it yourself, I think hiring things out is always a good idea to save yourself more time and get an expert quality that you just can't always achieve alone. A lot of my content surrounds mom and toddler dates and parenting hacks, and I just can't get a good picture of me and my toddler together via a tripod.
I love hiring someone to follow us around get a bunch of true lifestyle images that work for what I need. This is true for couple's photography, and other imagery too. The web is full of images and video, and getting professional quality and paying the bill up front definitely, increases professionalism and consistency. I know others would say pay for stock photo subscriptions, and if that's your game go for it! But I'm a firm believer that original images trump those if you can do them well, and professionals can do just that! I love helping the friends I hire's bottom line, and I love having one more thing off my plate while getting just what I need.
If you're a blogger still figuring things out and not bringing in tons of money, I'd still look into this! You'll be amazed at the quality increase of your site and posts. I think if you aren't a blogger you should look into it for your website and social if you're a business. It's a complete game changer!
Virtual Assistant. I have to confess up front I haven't done this full-time and boy should I! But I have hired a temporary one for a few months to take over a social account that was just struggling and I didn't really get. She transformed it from being a confusing spot to a focused account with steady content and it started bringing steady traffic. She knew her stuff in ways I didn't and had time I didn't. I'm so glad the invest of a few hours a week for a few months, while she was in-between jobs was made. Hiring out help for things you aren't getting to makes them happen and it's a beautiful thing!


How to Grow My Blog to the Next Level

Professional Branding. I can't say it enough, if you want to grow into a legit business, you have to treat what you're doing as a legit business, and that means getting legit branding. Hire a designer, get a logo, get business cards, get a website that matches your brand. It's worth hiring a professional and making everything look polished.
Self-Hosted Blog/Website. I know a lot of people jump on a free platform for ease and use, and for many bloggers that's what they do to test the waters. When I realized this was going to really be a job I knew it was time to own all my own content, own my own site, and really grow through controlling my own tech and reader experience.
I couldn't believe it, but companies noticed this too, and I seemed to get immediate responses to bigger things once it was clear I owned my site. I still went cheap, and I've been happy with BluHost for making hosting affordable, fast, having great support, and making my life for easier when I do my own tech updates, and easy for my developer when I hire out.
So that was a mammoth post, and if you're still with me I applaud you! I know all these things can make one cringe when the bill comes, but I'm telling you that each time I made the investment in one of these things I saw growth and change and better projects almost instantly!
And I'd love to hear friends who are bloggers or business owners online, have you experienced the same with any of the above investments? Do you have others I've missed? I'd love to hear your professional opinions to help anyone reading this post looking for the next investment they may need for their business!
*Photos by Photography Hill
Like this blogging tips post? You may like these too:
7 Ways I Turned Blogging Into My Official Job
12 Ways To Improve Mental Clarity and Stay Focused During Your Work Day
Get 365 Date Ideas!
We want to help you have the best date nights ever! Grab this FREE printable with 365 date ideas, a date for every day of the year so you never run out of ideas!