12 Months of Dates: February: Young the Giant Concert
Date Info: 
Young the Giant Concer
Price: About $50 for both tickets
Location: Comerica Theatre, Phoenix
Time: 3 hours
Dining Nearby: Crescent Ballroom, Z-Pizza
Every now and then my soul lets me know it needs some live music. And every now and then I listen.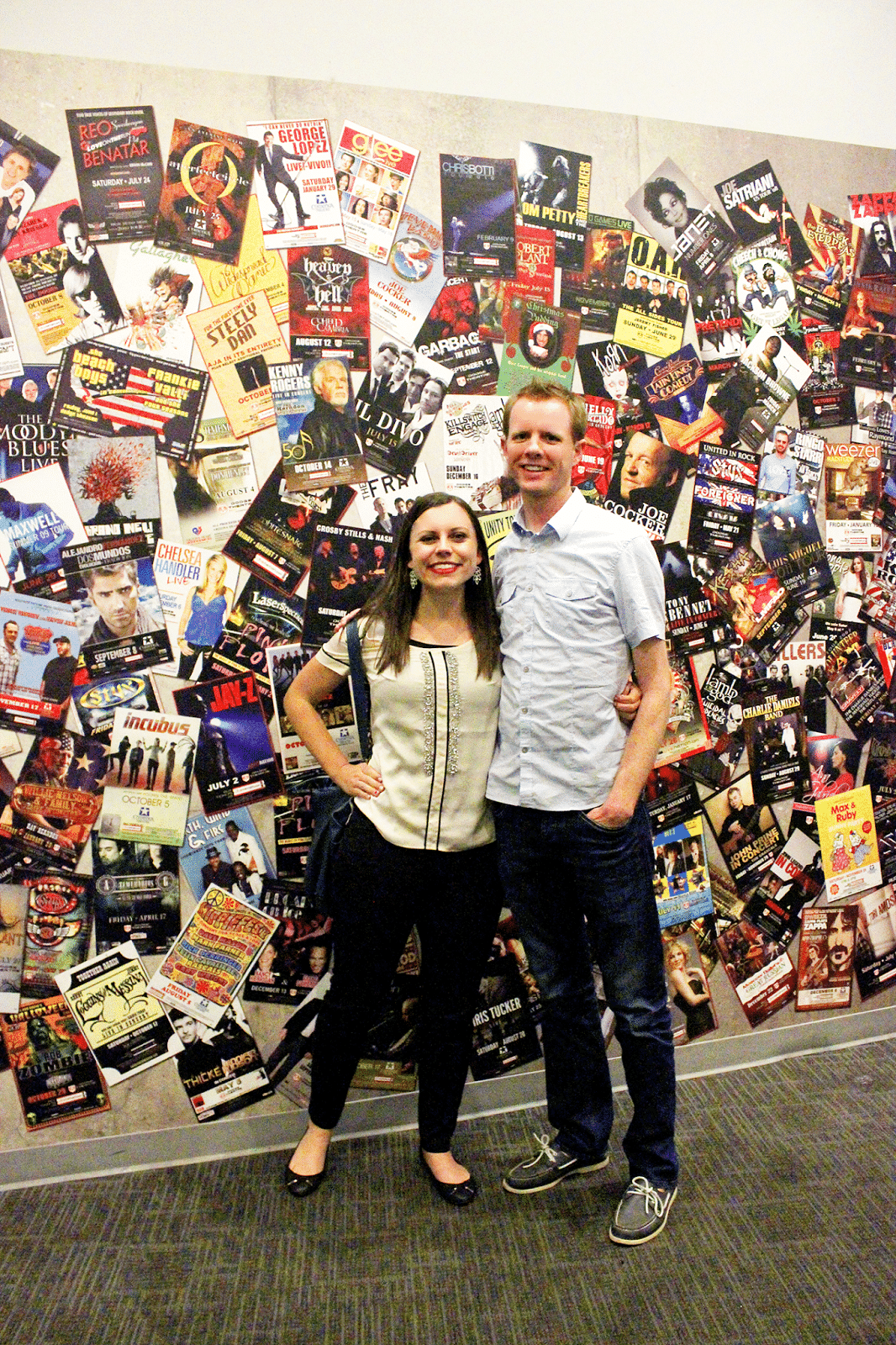 This itch begged to be scratched in December, just the time of year most artists take a break from touring. This also happened around the time
I decided to give my husband some dates for Christmas
, and February just happened to be an open month if I was going to make sure we had one date a month, all year long.
I checked out my favorite hipster concert promoter in Arizona-
Stateside Presents
, and looked for bands I knew we would both enjoy. When I came across
Young the Giant
, I thought of a discussion on how much we both like running to some of their songs and I knew it was the winner! Two months later, it was time to feed my soul some live tunes!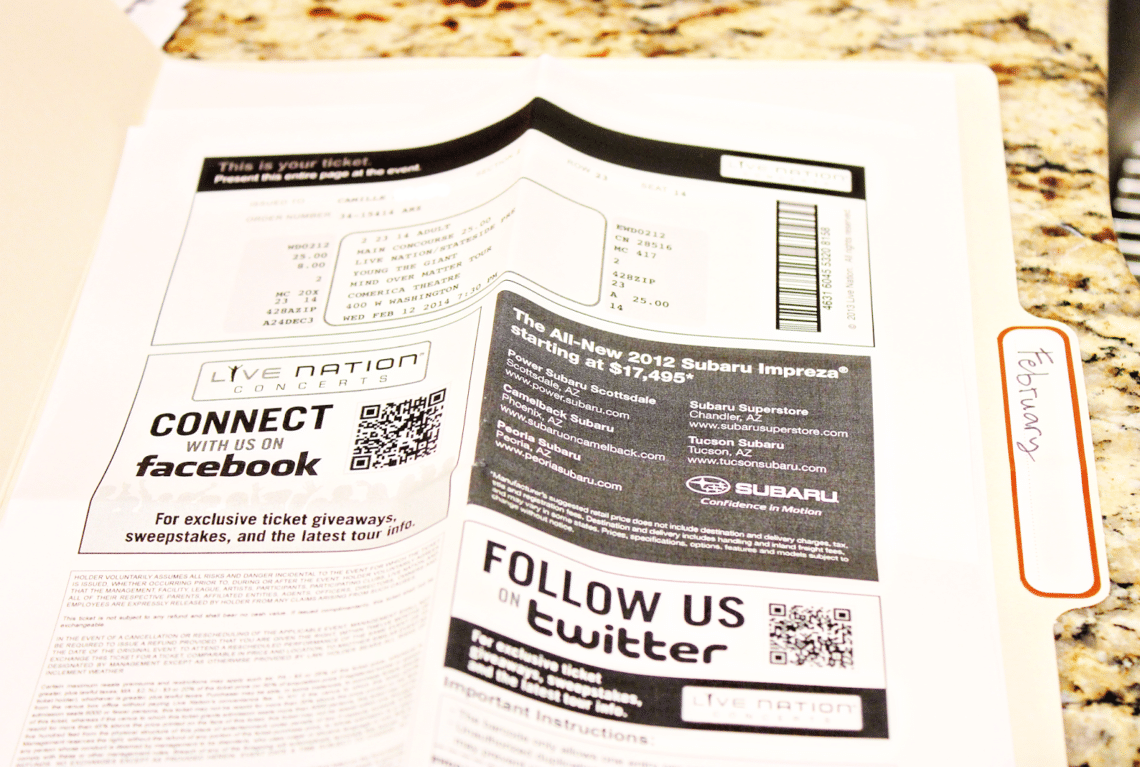 There is something inherently connected to concerts and burritos for us. I think it was the fact that one of our first concerts was at the
Crescent Ballroom
where celebrity chef
Chris Bianco
gave away his burrito line for the venue to serve. We enjoyed
Eric Hutchinson
, and some of the best burritos of our lives, and now even when the concert isn't at Crescent, we still stop by for one of the best burritos in the land.
This time Jacob was starving, so we added some bean dip appetizer to our mix- AMAZING stuff!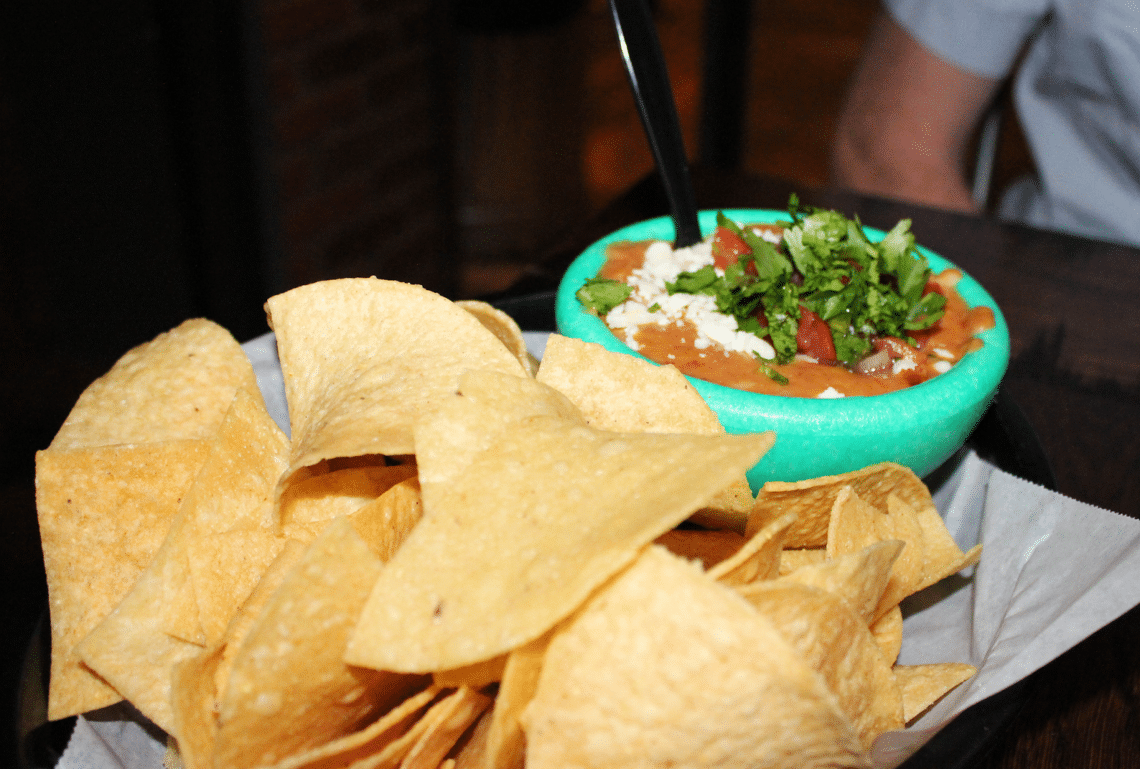 And I was just feeling the vegetarian option, the bean and cheese burrito. It was extremely good! And how witty are they with their labeling?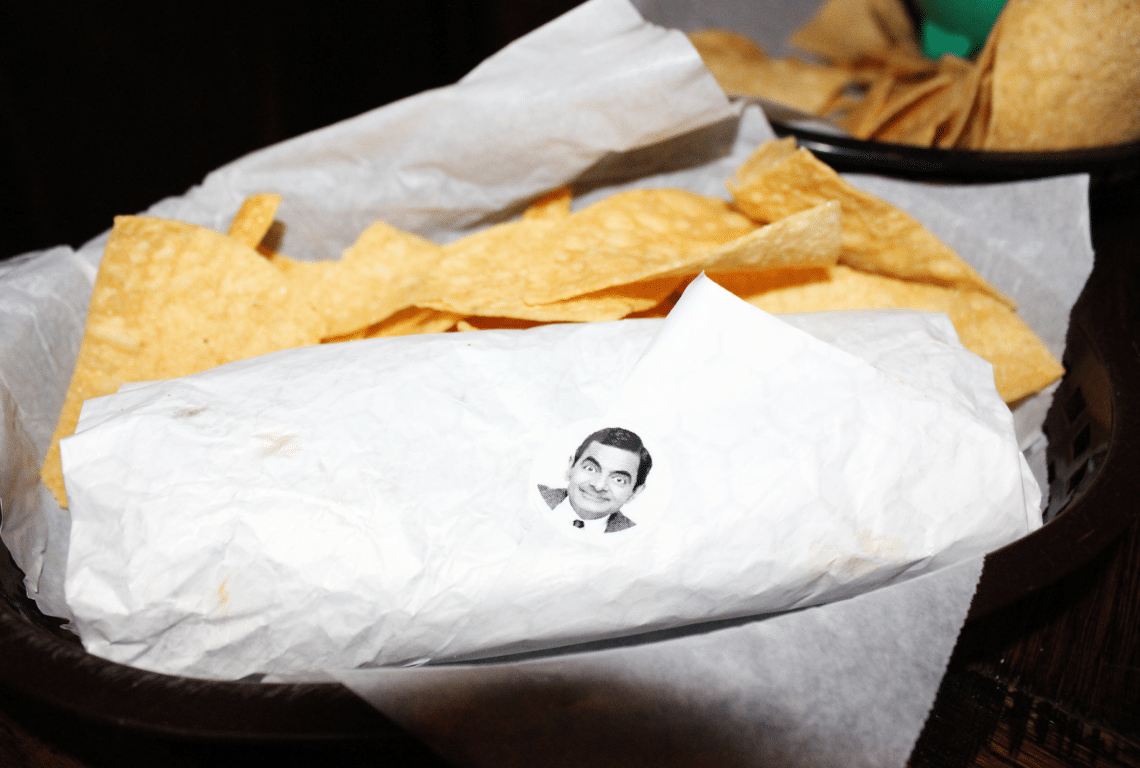 We headed over a few streets to the
Comerica Theatre
just in time to see the last few songs of the opening act.
The real excitement started as Young the Giant took the stage.
Still thinking, wait, who are they? Here's their current chart topper:
And here's one of the best motivational running songs of all time:
So many times I've turned this song on while my body hits that proverbial wall on long distance runs. So many times it's kept me going!
I digress, let's go back to the concert. They are fantastic live. And maybe the best thing to see is how the lead singer Sameer really gets into the music. I mean like you can see him feeling it in his soul. I've never seen a lead singer dance the way he did. It was a lot like the inflatable dancing man in front of auto-dealerships during the slow songs. Jacob and I both commented how he was all over the place arching his back and swaying, and how entertaining it was. You can get a slight preview in this performance.
Imagine how hard I laughed during the next song to look over at Jacob mimicking this dance perfectly. Slow and steady, the man can Indie dance with the best of them! Just another bonus quality I had no idea I'd get when I agreed to marry him.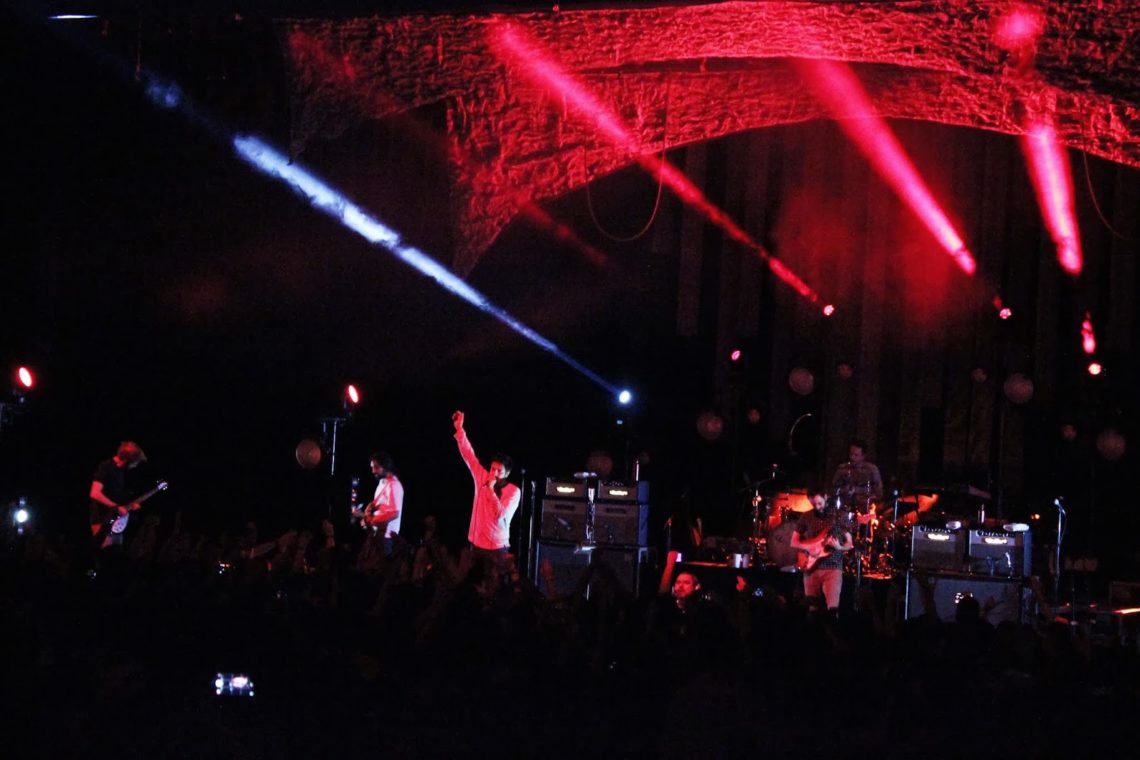 But seriously, they were great, and their new album is fantastic.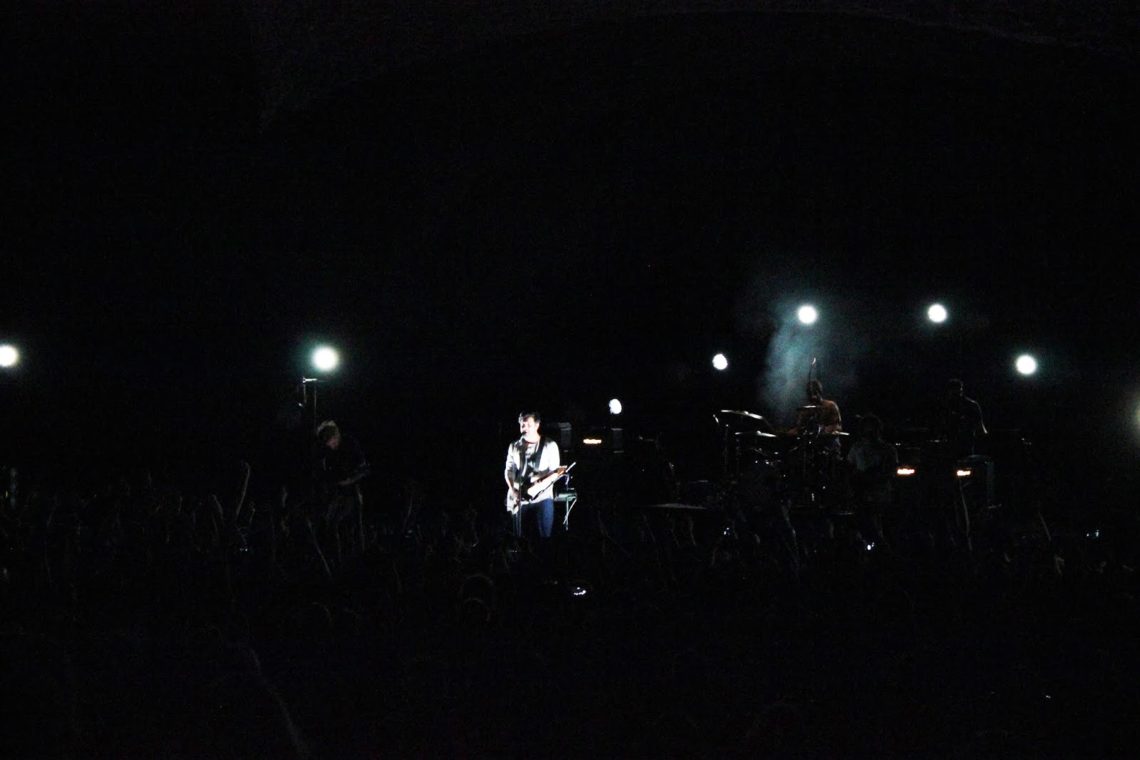 And any excuse for a weeknight date with this guy is a winner in my book.
And thus my live music itch was officially scratched.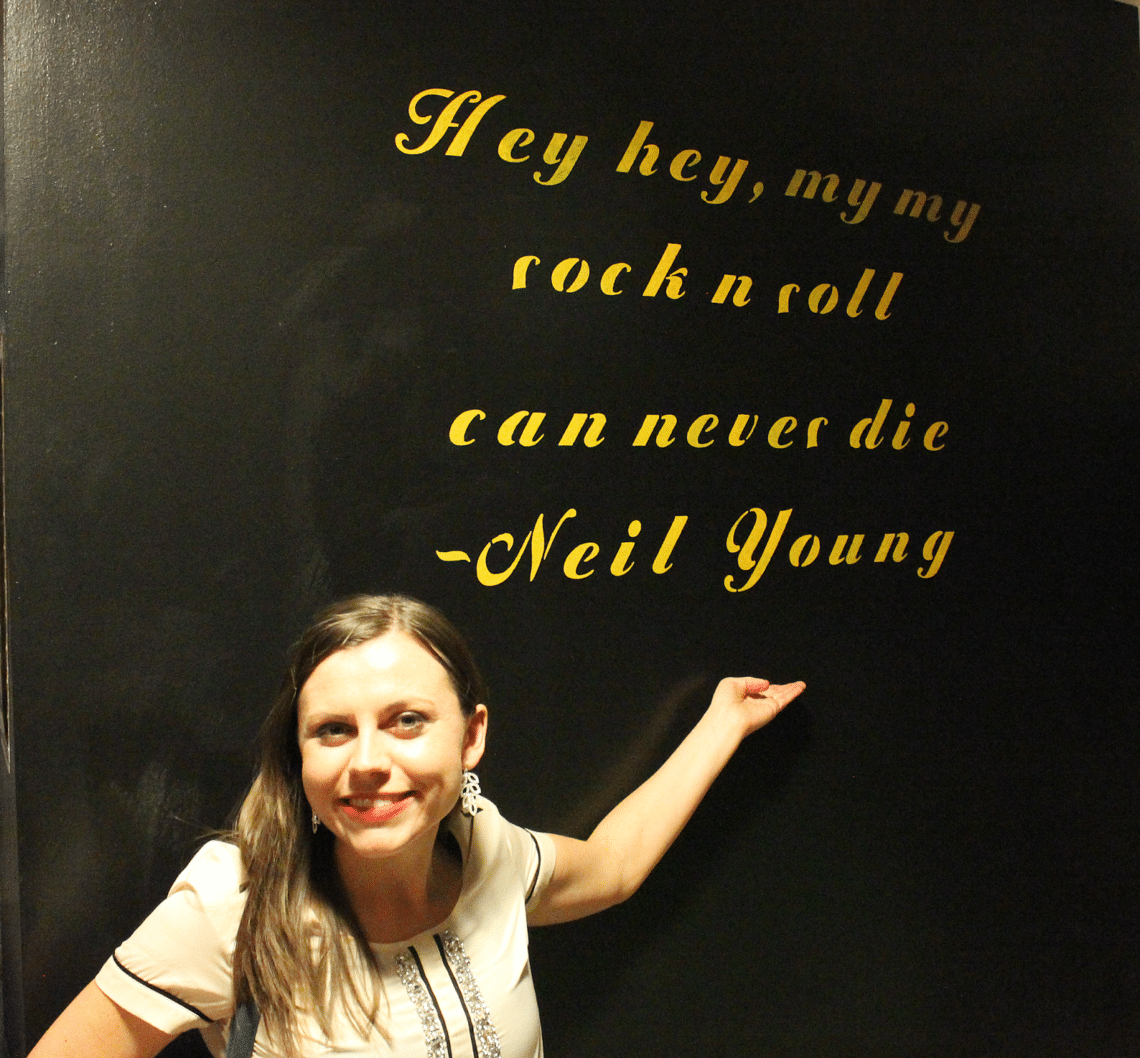 Get 365 Date Ideas!
We want to help you have the best date nights ever! Grab this FREE printable with 365 date ideas, a date for every day of the year so you never run out of ideas!