12 Months of Dates: May: Blockbuster Season Opening- Iron Man 3
We have had a super busy couple of weeks around these parts, which really challenged us to find time to date! A few weeks ago I went up to Utah to watch my sister graduate from BYU and help her drive her car back to AZ to start her first real job. It was great, I went to high school and college in Utah, and it's always fun to go to a place I once called home and see so many people I love. The only downside was missing my husband and our regular date time.
It was tough to do a weekend away from Jacob, followed by another weekend of him going on our church's annual Father's and Son's camp out. Jacob is amazing, and he and a few other guys with no children take some of the single mom in our church's kids with them so these kids don't have to miss out of experiences just because there isn't a father in their lives. He was out on Friday, and I had the AZ Blogger Meetup on Saturday (which was awesome- can't wait to blog about this soon!). It was another weekend apart.
Then, this weekend we've helped some family and become parents for the weekend so they could go on an out-of-state on a trip. It's been a crazy couple weeks, and we've had to fit in dates on weeknights wherever we could.
I didn't want to miss another
12 Months of Dates
due to busyness, so we decided to alter the dinner plans and head to the movies at a theater closer to us.
I feel like I have to explain my note- I get motion sickness only in movies and video games. Jacob is like most guys and really loves action movies, sometimes in 3D, but luckily he spared me the 3D, and we were able to sit really high in the theater to go see Iron Man 3.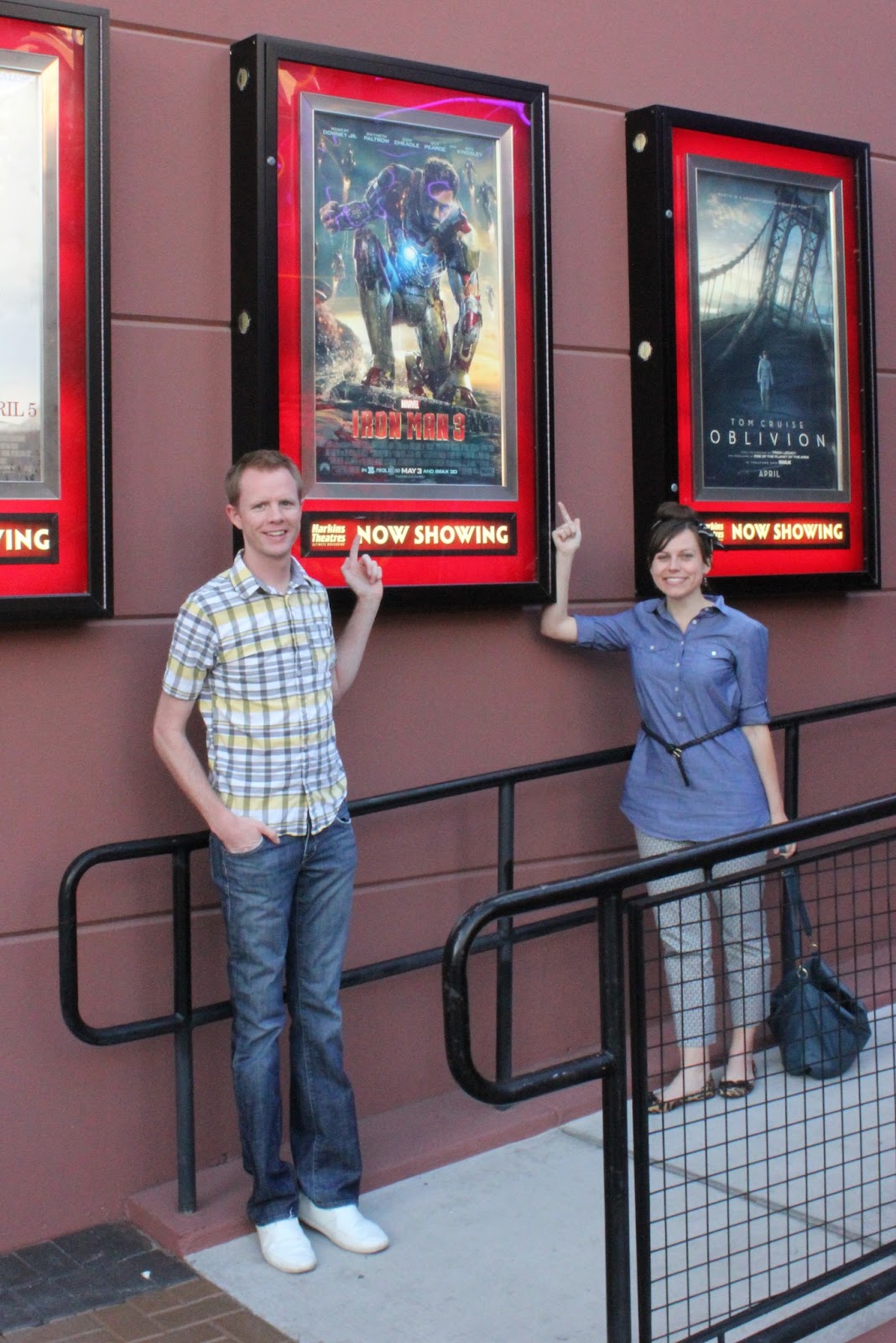 We bought our tickets and changed our dinner plans to head over to Smashburger. It's one of those not-quite-cheap-not-quite-expensive burger places, and it has some really delicious food with some unique flavors!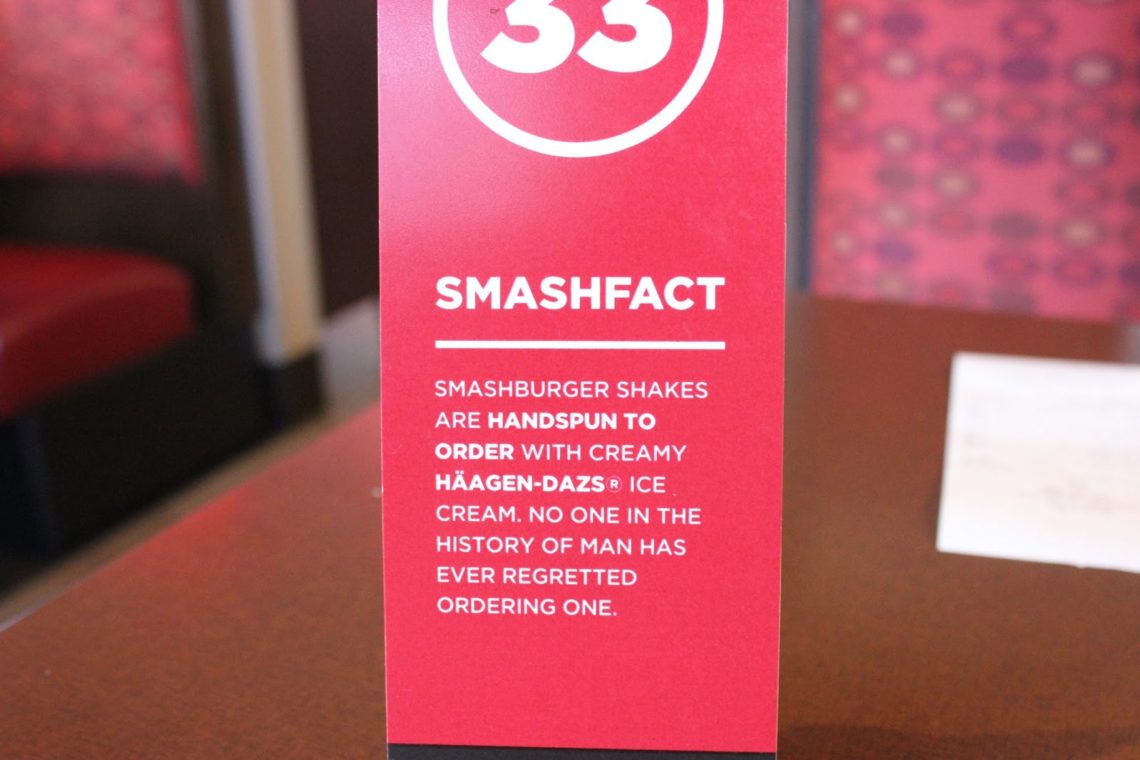 Jacob did the Avocado Bacon Ranch Burger with sweet potato fries- one we'd both recommend highly!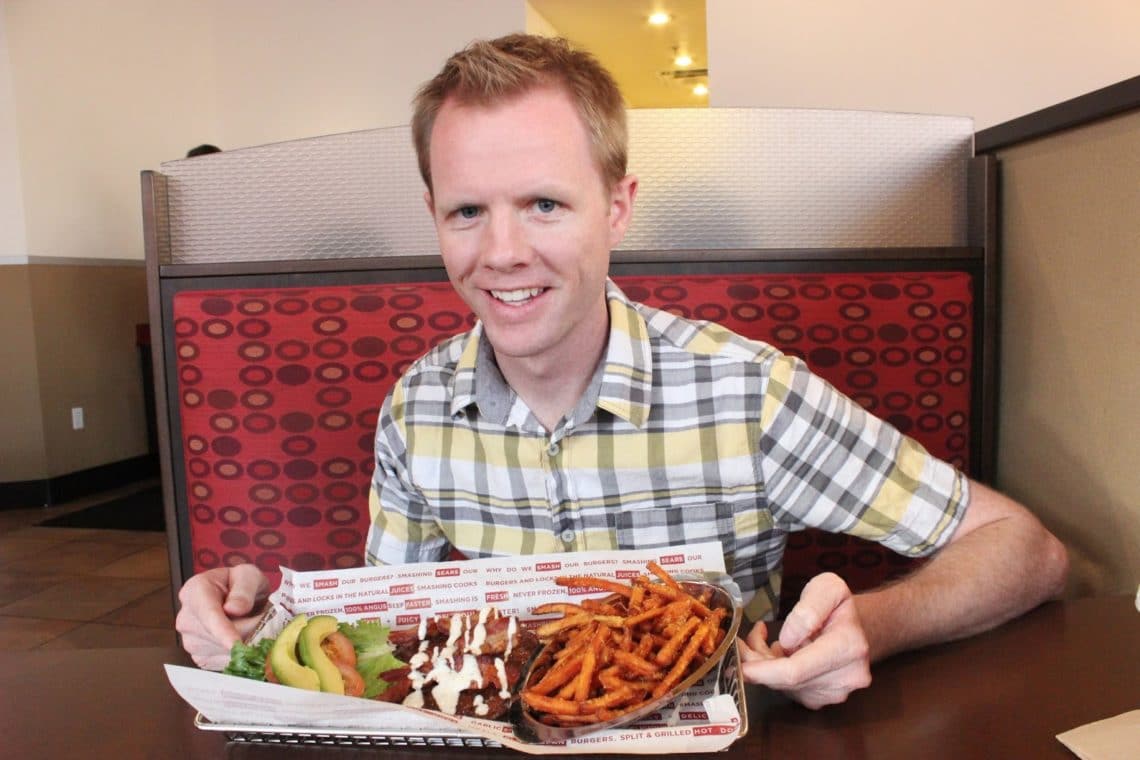 I went with the classic burger with blue cheese and sweet potato fries. And sometimes I pull faces while Jacob changes camera settings.
We were amazed how packed the theater was, even 4 days after opening! We waited in line and eavesdropped on a few conversations from some die-hard comic book fans. A few little gems from waiting in line:
"If they made an Ice-man movie even I wouldn't go see it"
* uproarious laughter
"I met her in person. Then she smiled and it was such a turn off"
– Comic enthusiast in tight Marvel t-shirt
– Polite comic fan couple trying to hug from different spots in line and reaching out to do so (I think people would have let you butt in line should you ever read this)
Yes, it was a treat to stifle laughter around so many enthusiasts who just were so excited to see Iron Man 3 for the first or second time. I love passion- the world needs so much more of it!
We were lucky to see this one at a Cine-Capri- the largest theaters in Arizona. They formally welcome you to the show and the size really is remarkable!
I must say the movie exceeded my expectations! The plot was well written, the character flaws will only make you love Robert Downey Jr. more, and the special effects were quite remarkable on this one! We laughed a lot, we were entertained the whole time, and I didn't even come close to barfing!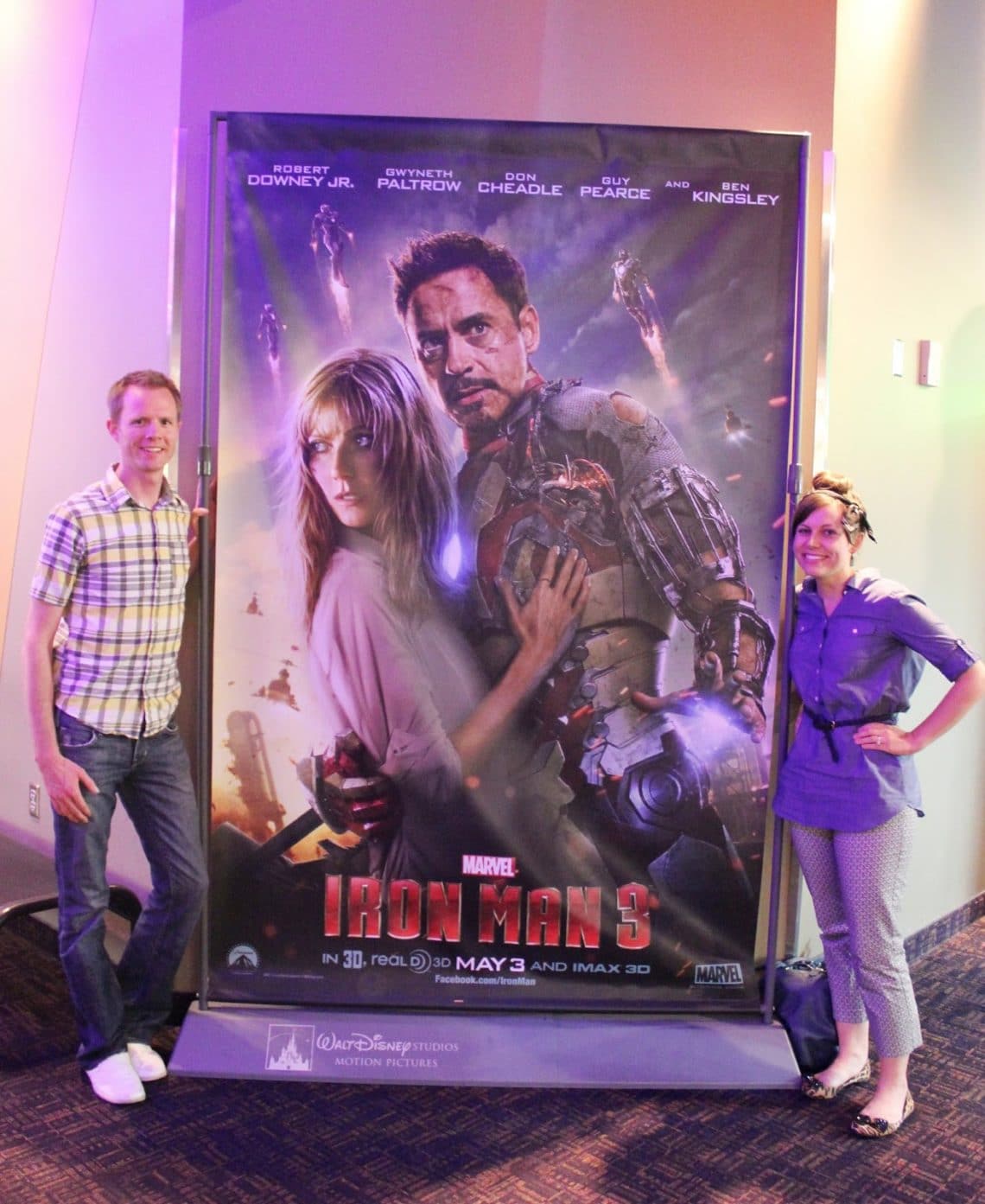 Get 365 Date Ideas!
We want to help you have the best date nights ever! Grab this FREE printable with 365 date ideas, a date for every day of the year so you never run out of ideas!