12 Most Popular Posts on Friday We're in Love This Year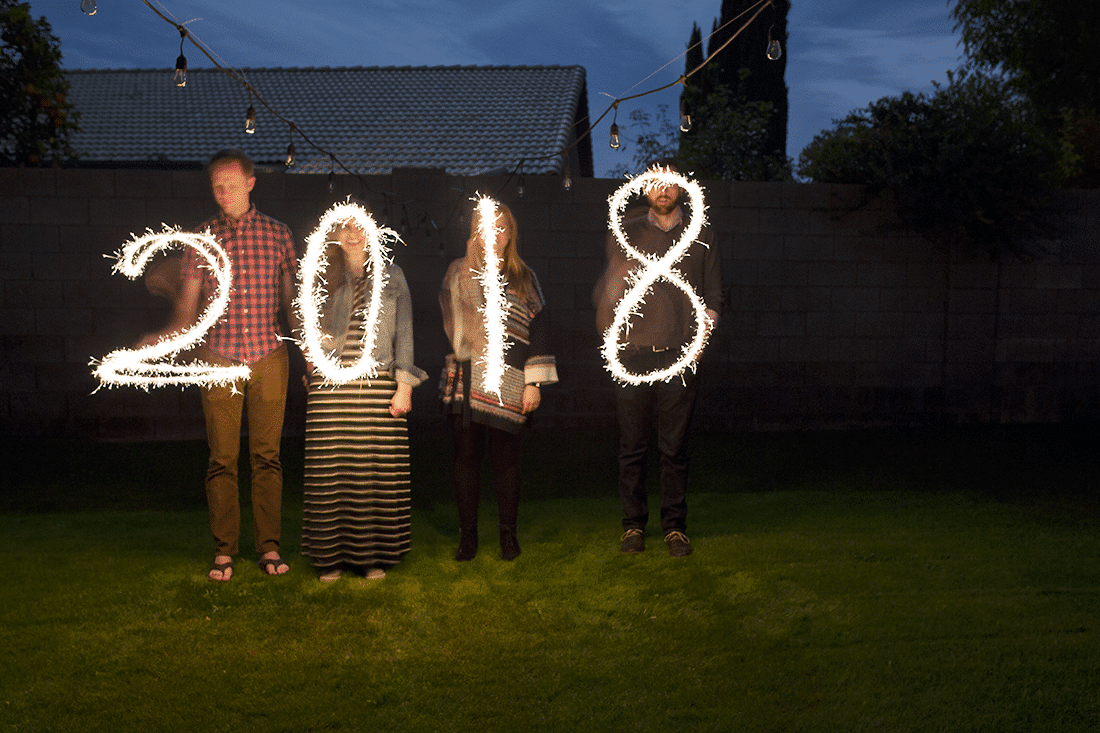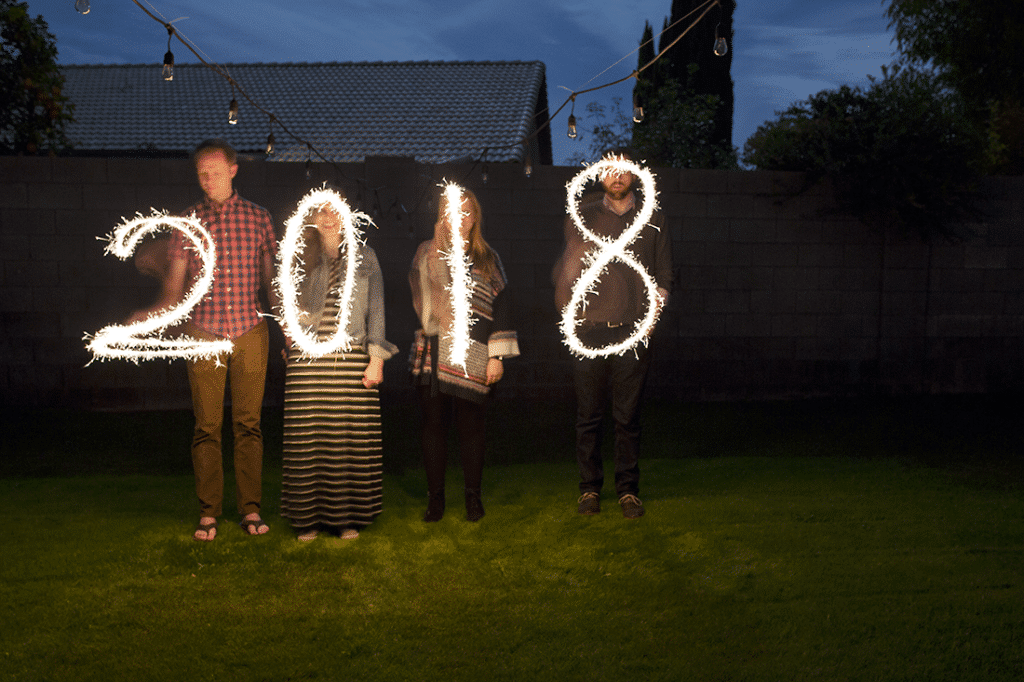 Last week my friend Janssen of Everyday Reading published her top 12 most popular posts and I just smiled thinking how fun it was to see that list! I made a comment that she was making me curious and she encouraged me to do the same. She got the idea from Modern Mrs. Darcy, and I love that it's a post so many people have fun with and enjoy!
I'm a bit of an analytics nerd, and admittedly, I've never run that report looking at a specific year. How could I not open one of my favorite sites (Google Analytics forever!!!) and take a peak? I wasn't surprised by most posts, but I admit I was surprised by a few!
About half are older posts I wrote years ago, but a few are posts from this year that people seemed to really enjoy.
And because I love suspense and a countdown, let's do this in reverse order to countdown to the most popular post of the year!
12 Most Popular Posts on Friday We're in Love in 2018

12. Over 150 Couple's Halloween Costume Ideas:
If you haven't heard, I have a slight obsession with Halloween. Our friends host the most amazing Halloween costume party every year where everyone goes all out. We've always dressed up, we've always tried our best to win the best costume. Perhaps the one natural ability I was born with was an ability to come up with themed Halloween costumes for couples and families. I love that this post always picks up in October and that it's a list I add to every year! Seriously, if you're already thinking about next year (like I am) head over and pin this one so you're all set for next year!
11. DIY Faux Brick Wall Tutorial: This German Smear technique we used to whitewash faux brick panels in our office is something people always comment on. It was a relatively easy project with a big impact, and it wasn't much money to do either! I love how many others have sent me pictures of their take on this project.
10. 101 Active Date Ideas: My sister requested this one as a newlywed who wanted to combine getting in better shape with date night. I thought, sure I could likely do a list with about 20 dates. 101 dates later, this list has been a fun one to prove date night can be so much more than just dinner!
9. Taylor Swift Reputation Tour: This was part of the year of dates Jacob gifted me last Christmas, and I have to admit the Taylor Swift concert blew me away! Entertainer of the year for sure! We had so much fun and blogged the details of the concert. I loved hearing from people who found our post and thanked us for information to help make the most of the concert for their kids! It was an amazing date, and a really fun post to write!
8. 365 Fun Date Ideas: I worked so hard on this post, it was months in the making! But I wanted a seasonally appropriate date for each day of the year with options of at home, free, romantic, easy, etc. dates for all! It's one of my favorite posts, and I'm glad it's one of yours too!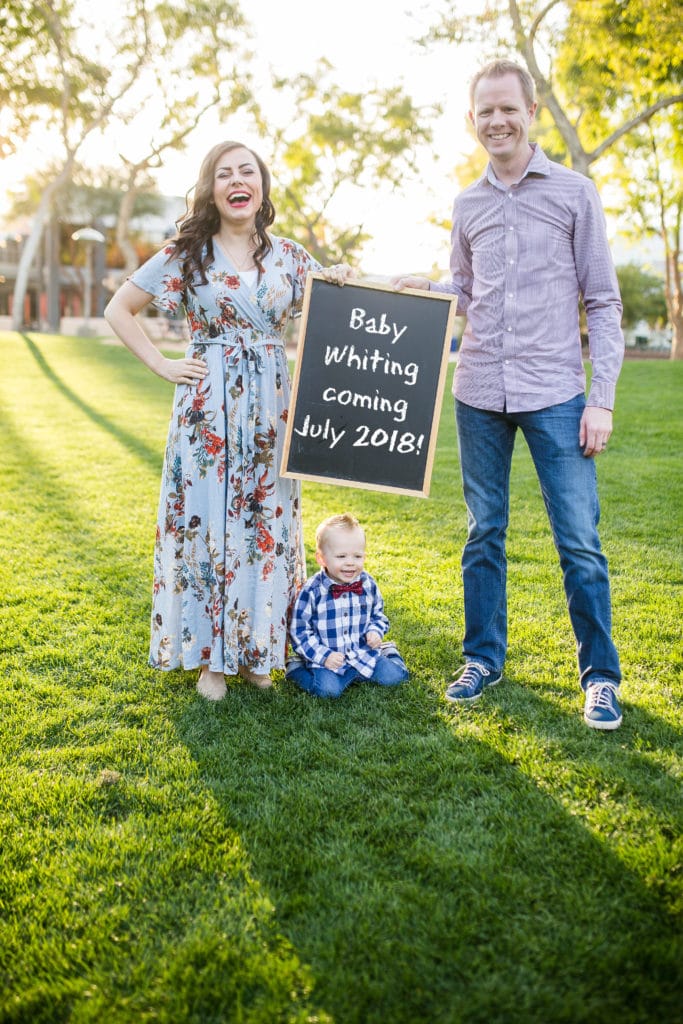 7. How to Tell Your Husband You're Pregnant. 2018 was the year of the baby and a hard pregnancy for me. We told the world about baby Whiting in January. I told Jacob about it the day I found out due to our experience with a miscarriage the prior year. I wanted something easy, fun, and that we'd still remember and smile about forever. As I came up with ideas, I couldn't keep them to myself. Yay for fun ways to tell your husband you're pregnant!
6. Date Ideas Phoenix: I always try to share date lists that are accessible to anyone. But I've had so many ask what they should do if they come to Phoenix. I decided it was time to write a post sharing the best date ideas Phoenix has to offer, and I'm so glad others have loved this post too!
5. 7 Excellent, Affordable Alternatives to Lipsense: I'm a bright lipstick enthusiast, and I really love Lipsense. The only downside is it can be out of many people's price range. A few years ago I also saw a hole in the market for a lipstick that doesn't come off that even those on a tight budget could afford. This post has been popular ever since I wrote it, and I love that I'm helping more couples make out while their lipstick stays looking fabulous.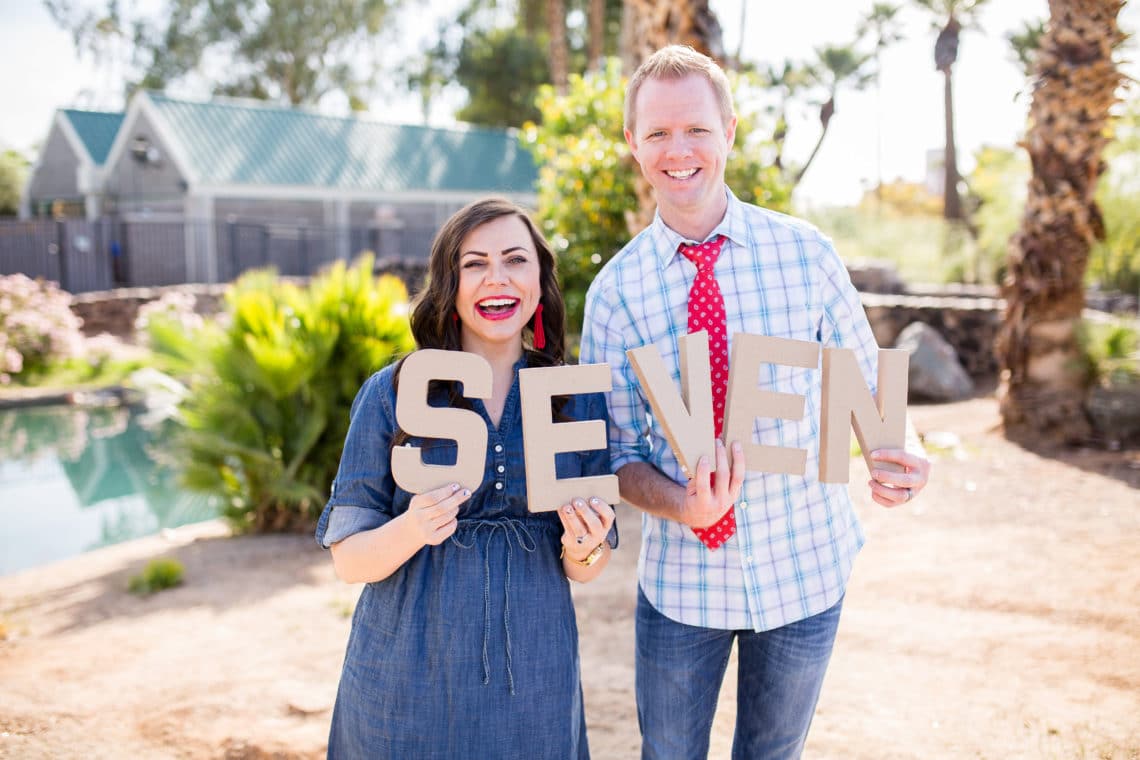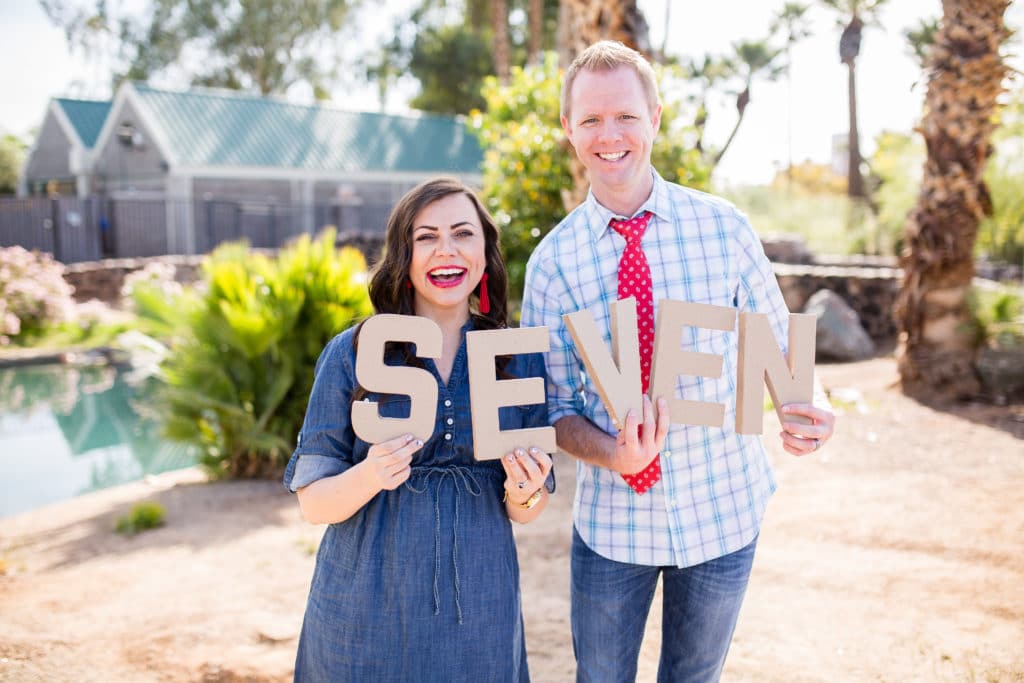 4. Perfect Anniversary Dates: I love how many people celebrate their wedding day (or day they met) and plan a special anniversary date! I also love that this post gives some really fun ideas no matter how long you've been together.
3. 50 Summer Date Ideas: There's always a lot to do around the fall and holiday season in the dating realm, but summer lovin' is a real thing too! I love that there were so many summer date seekers who found this post helpful!
2. 101 Date Ideas: I wrote this post in the early days of Friday We're in Love. It's one I compiled while we were dating and needed fun things to do together. I decided that first year it was time to publish our list of plans and ideas for others to draw from. Admittedly, if we have a week we're feeling uninspired and need something to do, it's a list we still turn to!
1. Year of Dates Gift: 12 Pre-Planned, Pre-Paid Dates to Enjoy Throughout the Year! This has been my most popular post to date. There's even a link in the drop-down menu to find it and dates we've shared because of it more easily. I've given a variation of a year of dates to Jacob every year since we've been married, and blogged my first one in 2011! The year I shared more specifics took off on Pinterest and I've been so lucky to have so many of you find me because you wanted to give this gift to your significant other!
Did you find us through one of these posts? Do you have a favorite you remember this year?
Thank you for reading along, loving date ideas as much as we do, and making this the coolest job anyone could ask for!
Did you enjoy hearing the 12 most popular posts of 2018? You may like these posts too:
7 Ways I Turned Blogging Into My Official Job
Where I Am On Social Media and What to Expect From Each Platform
Gifting Experiences Instead of Just Things: Experience Gifts Ideas They Will Love!
Getting Things Done: Outsourcing Pieces of Life to Increase Productivity
Get 365 Date Ideas!
We want to help you have the best date nights ever! Grab this FREE printable with 365 date ideas, a date for every day of the year so you never run out of ideas!