The Embroidered Maxi Dress for Under $35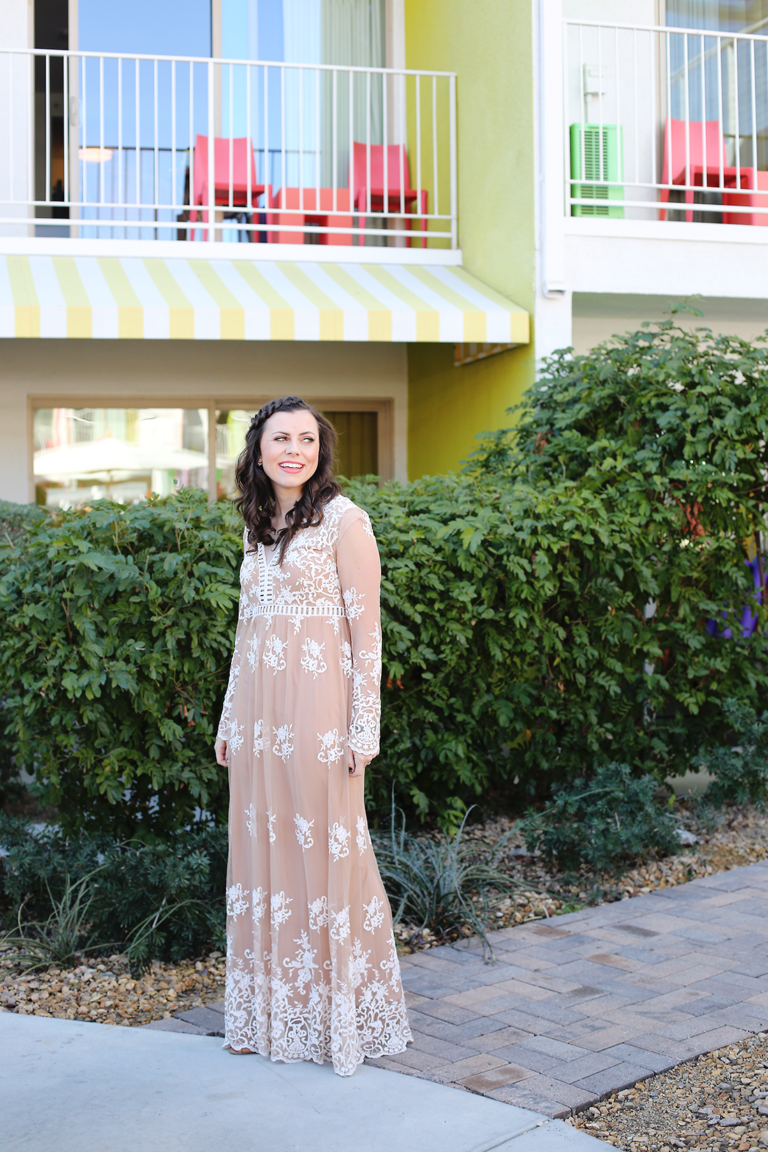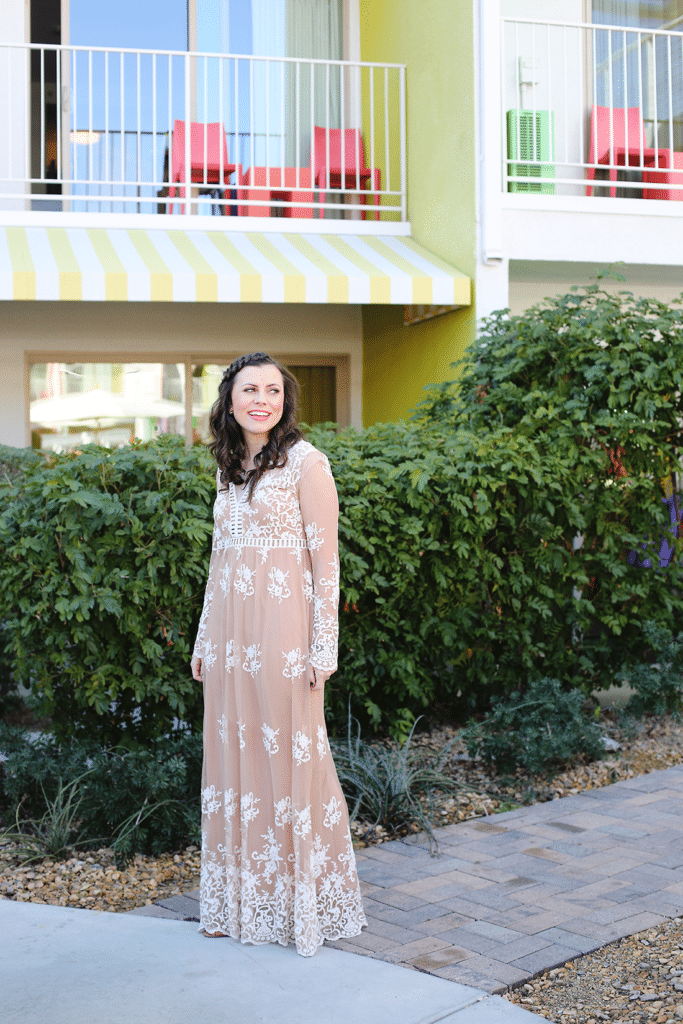 I'm just getting back into the groove of life after a whirlwind week involving two conferences, and my sister's wedding! I spent the first half of my week at my favorite blog conference, Alt Summit, where I was lucky enough to not only attend but to get to speak. I talked about taking the guessing out of social media and content strategy with the use of analytics and data. I am a self-proclaimed data geek and seriously love looking at charts and graphs and drawing parallels between data and trends. I know it was a bit tech heavy, and a bit geeky, and of course I was afraid no one would show up, but the room was completely full. The best part was others telling me they learned so much and felt very inspired to really dig into analytics and start profiling users and posts.
I spoke on the first day, and that day included people mostly talking to me about the presentation and asking more follow-up questions, and a few asked me to do some consulting. If anyone needs help making sense of their analytics and deciding what they should be posting and who they should be targeting for their business or blog feel free to email me, I love consulting about these items! I loved that so many came up to speak to me after! I figured conversations and attention would die down day two, but guess what, I had more people come up to me to talk to on my second day, only this time it happened to be inquiring about the dress I was wearing.
You'd never guess where I found this lovely thing, and that I got it for under $35! I've been losing weight (more about that and what I've been doing coming this week!), which means fluctuating sizes and having a harder time getting dressed. I recently decided I was sick of sagging jeans that were meant to be skinnies, and maxi dresses I was tripping over, so set out to buy a few inexpensive pieces, and I wasn't sure about a sheer lace dress or my coloring with a nude liner at first, but when I put it on I decided this inexpensive number was going to Alt with me!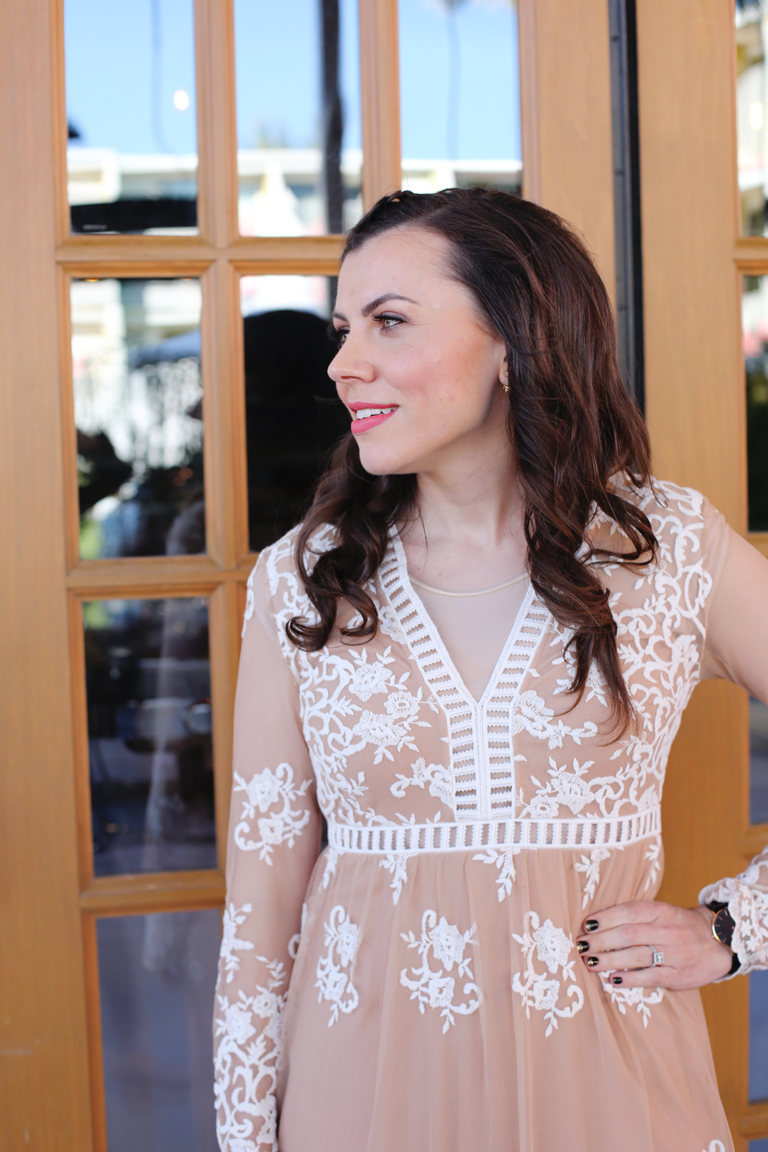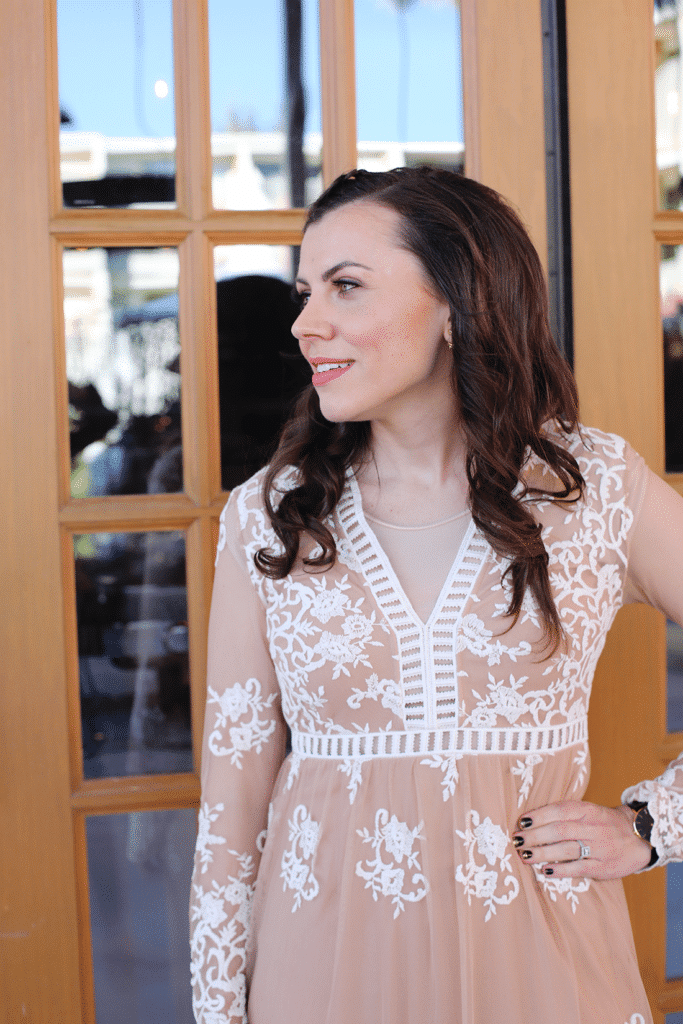 Outfit Details:
Dress (out of stock currently, but here's several similar versions: the black version, and a very similar at the same price point from the same store/ Similar nude dress I may love even more / very similar at the same price point )
Shoes (on major sale right now) / Nails (c/o) / Lipstick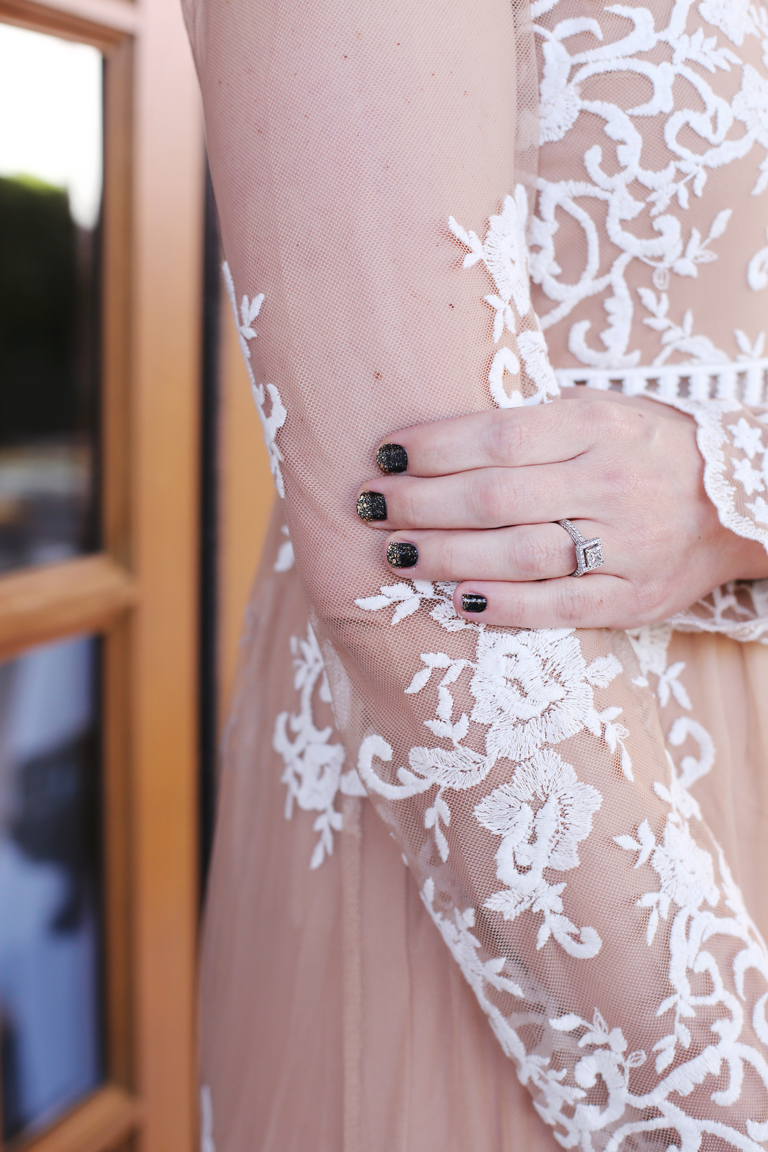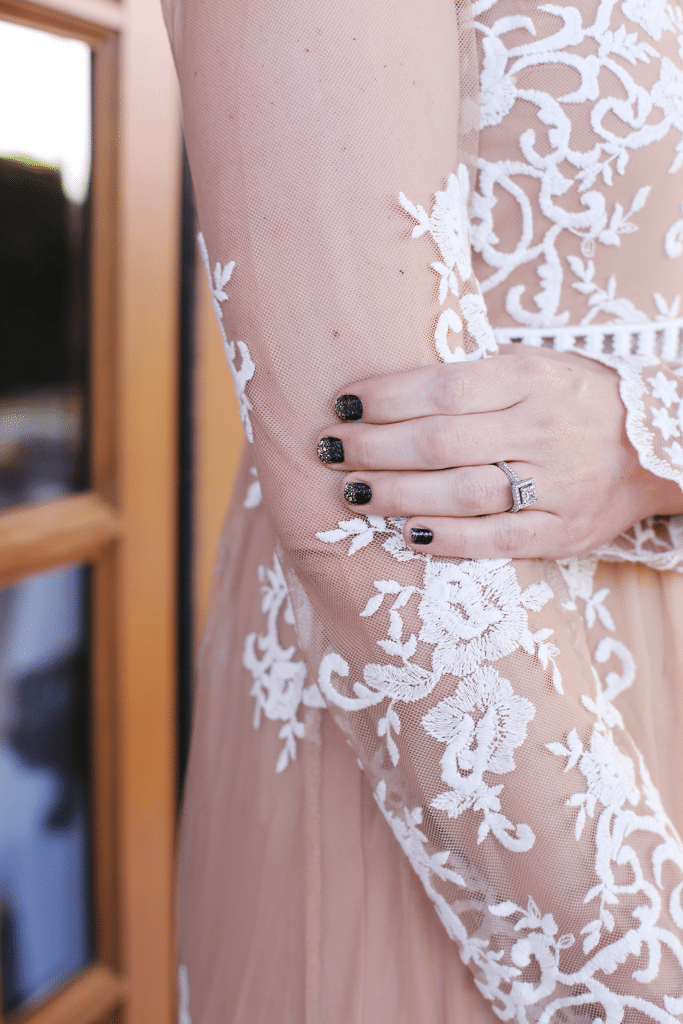 If I wasn't lucky enough to find the dress, I was so lucky to have my hair and makeup professionally done as a perk to the speakers. And now I'm ready to spend some time learning a few more beauty tricks and more hair styles than my typical two because of how fun it was to try some new and different looks!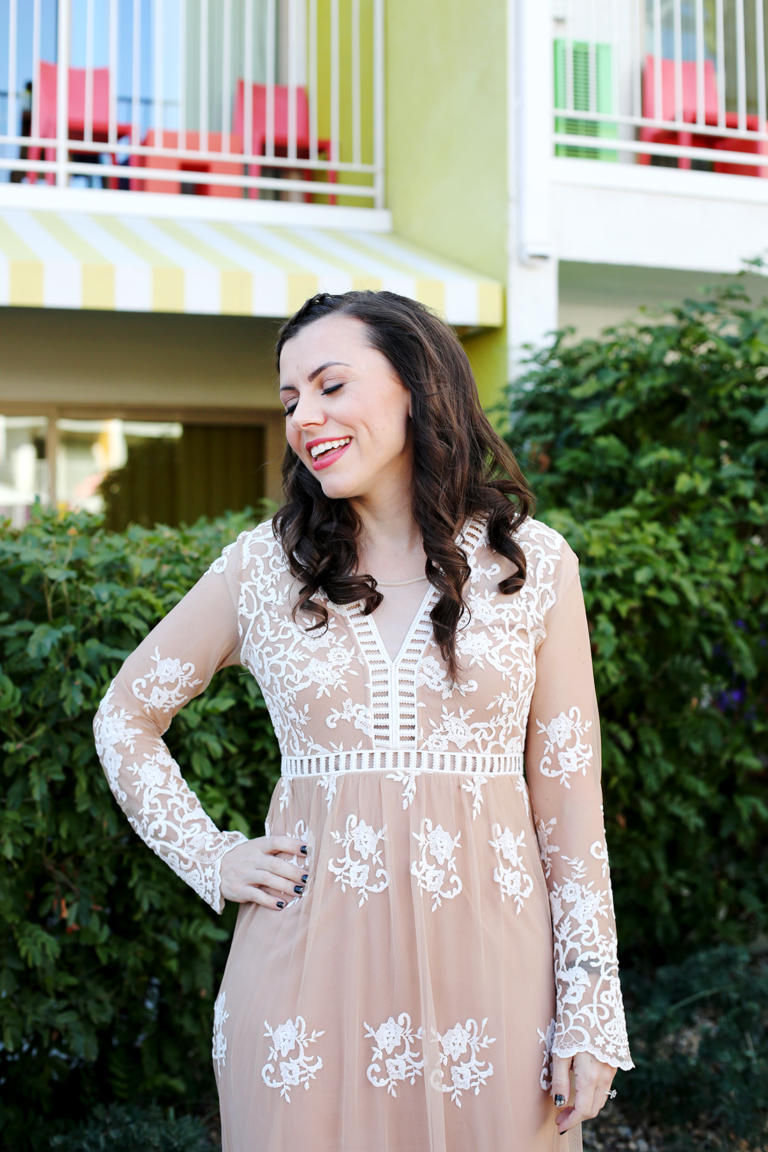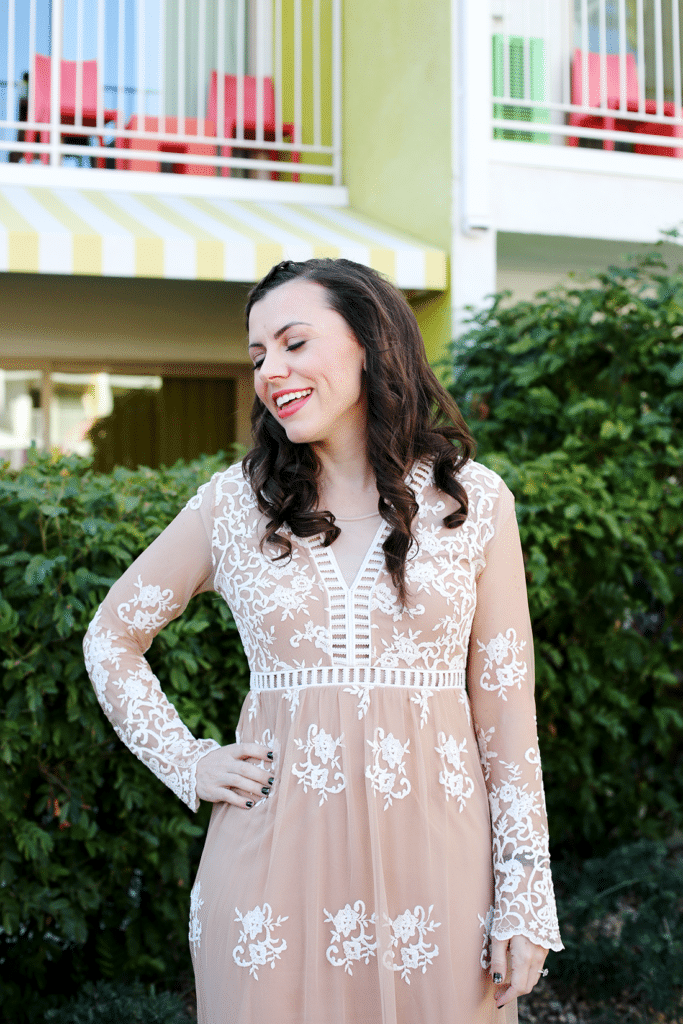 I can't wait to share a bunch of other awesome spring fashion finds for under $40 that I've discovered on my recent shopping binge- coming to the blog in the next few weeks!
Get 365 Date Ideas!
We want to help you have the best date nights ever! Grab this FREE printable with 365 date ideas, a date for every day of the year so you never run out of ideas!