1st Birthday Video Tradition! Highlights of One Year With You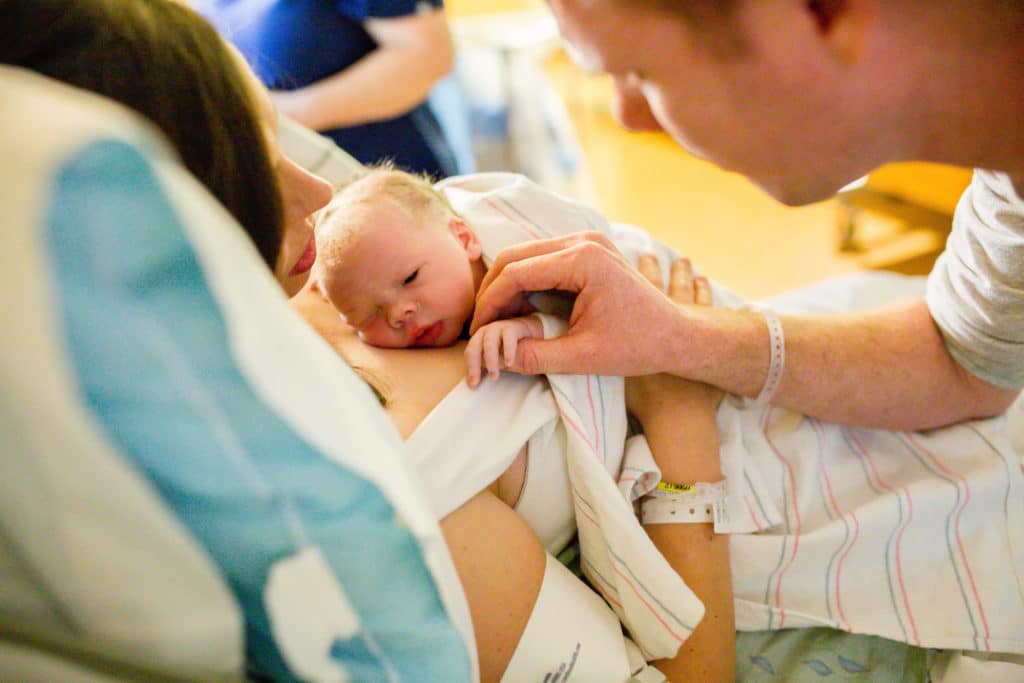 This week I had a call from a doctor that revealed a minor setback medically. Nothing huge, but a huge reminder that I am so lucky that our little baby made it to our family!
Lucky to Have Our Miracle Baby #2
If you didn't hear about our infertility journey and Whiting Miracle Baby #2 and why he's such a miracle baby to us, you should check out this post. It's like a made for TV drama with Zika virus, a huge surprise, lots of infertility doctors, and a shock that he somehow survived. We chose his name very intentionally after the crazy story. It means fighter, and we're so glad he fought for his little life and made it to our family!
What was such a hard pregnancy and even a really hard birth story, I'm so grateful for one of the happiest years of our life! We joked he came out smiling. I mean he kind of did, there's photographic evidence. He has a strong will and strong personality already, but most the time, there's a smile that lights up an entire room. I've even had first-time moms who are close to me remark they were shocked how much their baby cried because Kempton is their relativity. He's been a laughing, happy, ball of joy!
Also, he's also been a huge peacemaker in our home diffusing hard moments. He's a determined little soul, and he's brought more joy to our family than we ever thought possible!
First Birthday Traditions
I love to throw a big first birthday party, and here's why. We just had a Never Grow Up Peter Pan First Birthday Party to celebrate the big first year. While we set up the cake smash, we've made it a tradition to put together a 1st-year birthday movie. It's a simple movie of our favorite pictures and videos we slice together to remember our baby before they are no longer a baby.
1st Birthday Video Tradition
I'm so excited to share the highlights of this amazing year! We've been so blessed to have you in our family little man, and we're so grateful you fought so hard to join us!
For those viewing on mobile, here's a link to our YouTube video:
Like this 1st-year celebration movie post? You may like these posts too:
1st Birthday with My Favorite Shop
DIY Peter Pan Party Hat : A No-Sew Easy Tutorial
Happy 1st Birthday Miracle Baby!
Get 365 Date Ideas!
We want to help you have the best date nights ever! Grab this FREE printable with 365 date ideas, a date for every day of the year so you never run out of ideas!