1st Birthday with My Favorite Shop
I received product in exchange for a post, but my love for Baby Cubby and shopping enjoyment extended long before this agreement!
I'm still in shock that a 1st birthday took place in our home in the last month. How did that year evaporate so quickly? I used to hear moms say that and kind of roll my eyes thinking it was cliche, but it really is amazing how quickly they change and evolve from a helpless newborn to a strong-willed toddler.
We've loved most minutes with Mack this year, I think minus colic, temper-tantrums, and how quickly he figures everything out resulting in danger and stress in new situations (hello useless to us babyproof items he unlatches immediately), we have truly been so happy with our little guy. I'm sure we're doing a lot wrong, but it's amazing how they are so loving and sweet and how obsessed most kids are with their parents. We're soaking up every minute of being his favorites!
It was basically impossible for us not to spoil our little guy on his first birthday. We haven't bought many toys and developmentally we knew it was time, but we're all about educational toys that will last if we're ever lucky enough to have another child. I often feel like such a hipster parent, but I really love shopping at many independent shops mixed with large reputable shops that just make great and stylish products.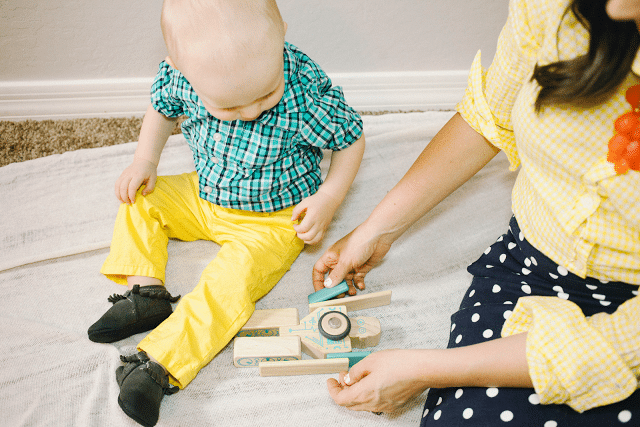 Enter The Baby Cubby. I first heard about them late last year when I was searching for a stuffed animal to give our new baby for Christmas. I was super impressed with the curation of such a cute shop! Quality, tested items, with a business model that seeks to make the task of outfitting life for a baby more personable and less expensive. Owned by parents, they are there to answer questions, make recommendations, and help find the best stuff for you- I love the personal touch! And did I mention curation? All those places you hear about that are trendy or popular all seem to be well curated at The Baby Cubby! We're talking you can get your Freshly Picked Mocs, buy Tegu magnetic blocks, order a Little Unicorn Swaddle (the brand we took our newborn pics in), grab a MamaRoo, and buy a trendy Rags to Raches romper in one place. There's obviously a lot more than that, but I seriously ordered several of the items above from different places and paid shipping for each individual item. If only I'd bundled all the cute things in one order and reaped the $49 up free shipping! And they price match, so you always know you're getting the best deal.
This Tegu set has been a big hit in our house!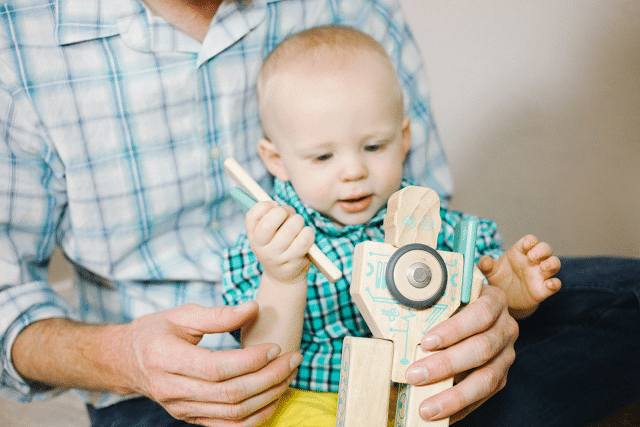 The Baby Cubby is a great place for a registry list- not just for the expecting mom, but it's a great place to register for a first birthday party too! We had so many ask what he would want or need, and instead of sending links to different places, It's a great option to just send a registry list for anyone who asks! I somehow forgot about party attendees bringing gifts, and it really is nice to have an idea since there are always wants and needs with a baby around! This clearly works for the upcoming holidays too, making a wish list for baby with a company that has the best curation with products we purchased while preparing, and products we love through this first year!
And now I think I'll take my own advice, time to get a holiday wish list curated with some of the best baby products out there!
Get 365 Date Ideas!
We want to help you have the best date nights ever! Grab this FREE printable with 365 date ideas, a date for every day of the year so you never run out of ideas!