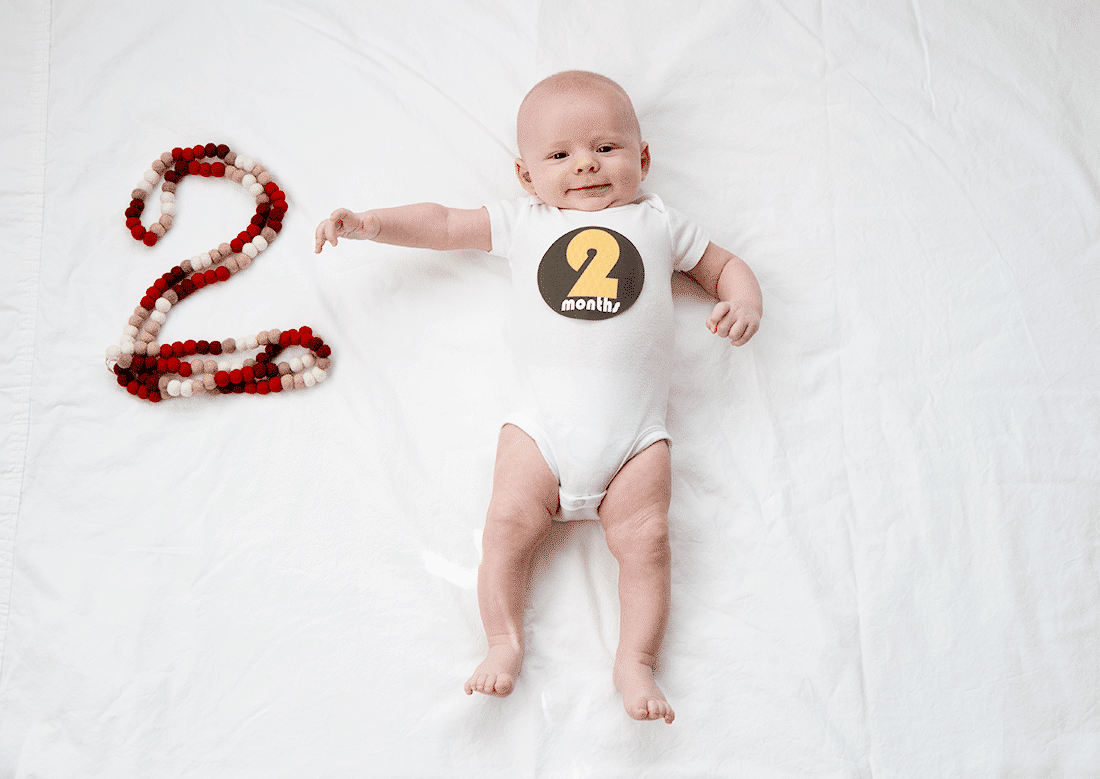 24.5 inches, 12 lbs. 6 ounces
92% for height, 33% for weight
– Smiling has gotten even cuter, full mouth smiles, squeals of delight, and big intense eyes
– Cooing started, and he's already chatting back at me when I talk to him.
– He changed to a morning guy. I often sing the song "Good Morning" from Singin' In the Rain when I get him in the morning and he perks right up, smiles, coos, and is ready to chat for about an hour after I change his diaper.
– He HATES being dirty. He wants everything clean immediately- diaper, spit up, anything wet. He's into feeling clean all the time.
– Obsessed with lights and ceiling fans.
– I picked him up and experienced my first hug from him one morning. He reached up both arms and embraced my neck.
– He's still a snuggle junkie and will hold around my waist, around my neck, my arms, etc. to make sure I stick around when he's ready for snuggles.
– He's never said no to a feeding even with reflux. He's a hungry kid with a crazy metabolism!
– He LOVES bath time! His dad gives him his bath each night and he recognizes the word and perks up with smiles when he hears it.
Get 365 Date Ideas!
We want to help you have the best date nights ever! Grab this FREE printable with 365 date ideas, a date for every day of the year so you never run out of ideas!