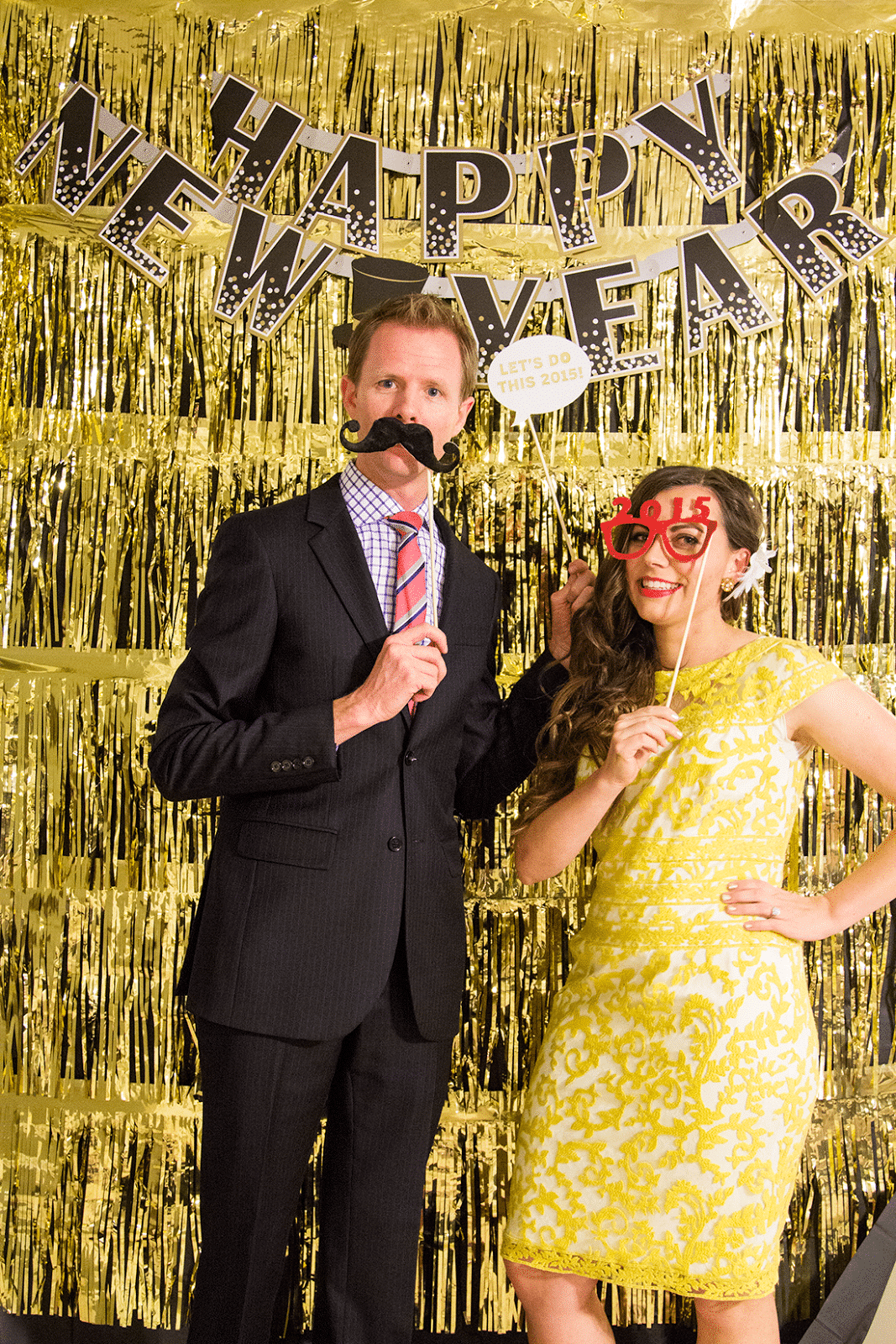 2015 was an amazing year! I'm still in shock how different life is one year later, and I thought I'd do a recap of our highlights in our lives, as well as our favorite dates of 2015.
January
It started with us hosting our first New Year's Eve party and having a fertility treatment that worked all in the first 24 hours! (TMI, I know, but I think I'll forever love New Year's Day for this reason).
February
We had a romantic Valentine's Day at Melting Pot, and it was one of the first times we sat down to actually talk about the pregnancy being real. The first time we went there we had both decided to get engaged and talked about marriage for the first time. It seemed fitting our return yielded parenting settling in on us.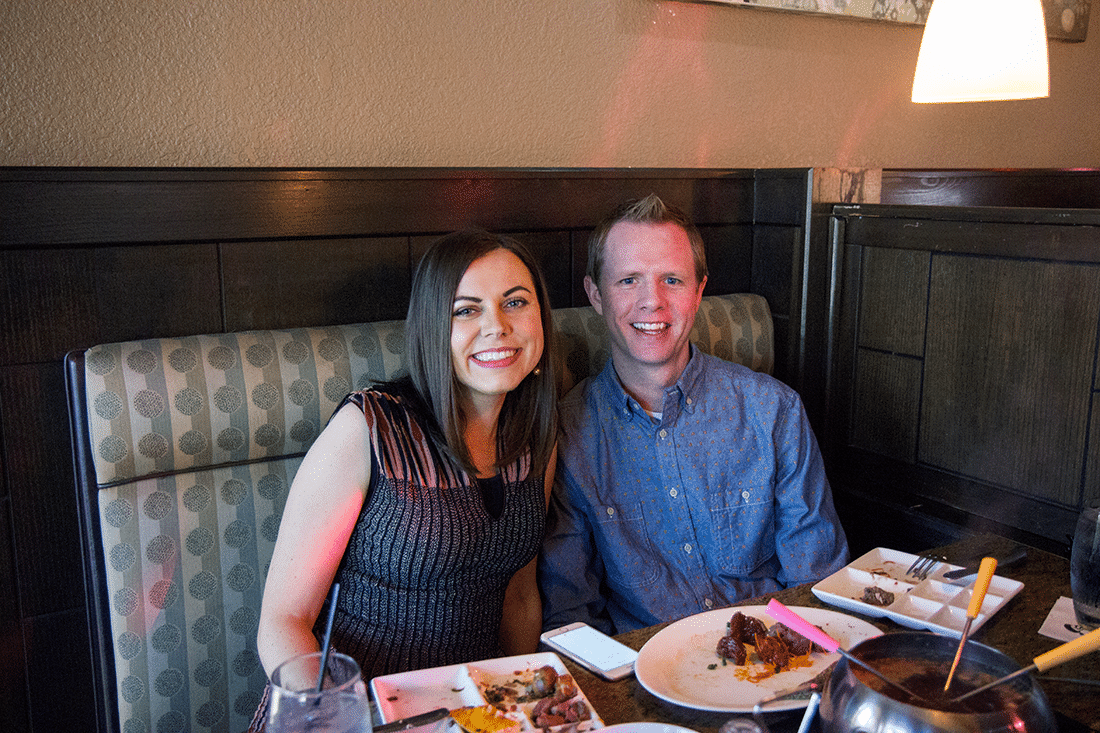 I also have to mention Galentine's Day for the AZ Blogger Meetup, it was so fun to have a huge turnout and meet so many new ladies celebrating lady blogging! I also got the stare from Kayla and Jen quite a bit while hauling heavy chairs around, they were the only ones who knew I was pregnant! I also got to tell my family my news that night, and I'm realizing now I have a pretty amazing video of this I never blogged. Adding this to content calendar now!
March
We celebrated our 4th anniversary, and we took our annual anniversary pictures. We got to share our big news with the world in our part 2 anniversary pictures post, and it was one of the funnest days of our lives to get so many amazing wishes through blog comments, emails, and all social media platforms!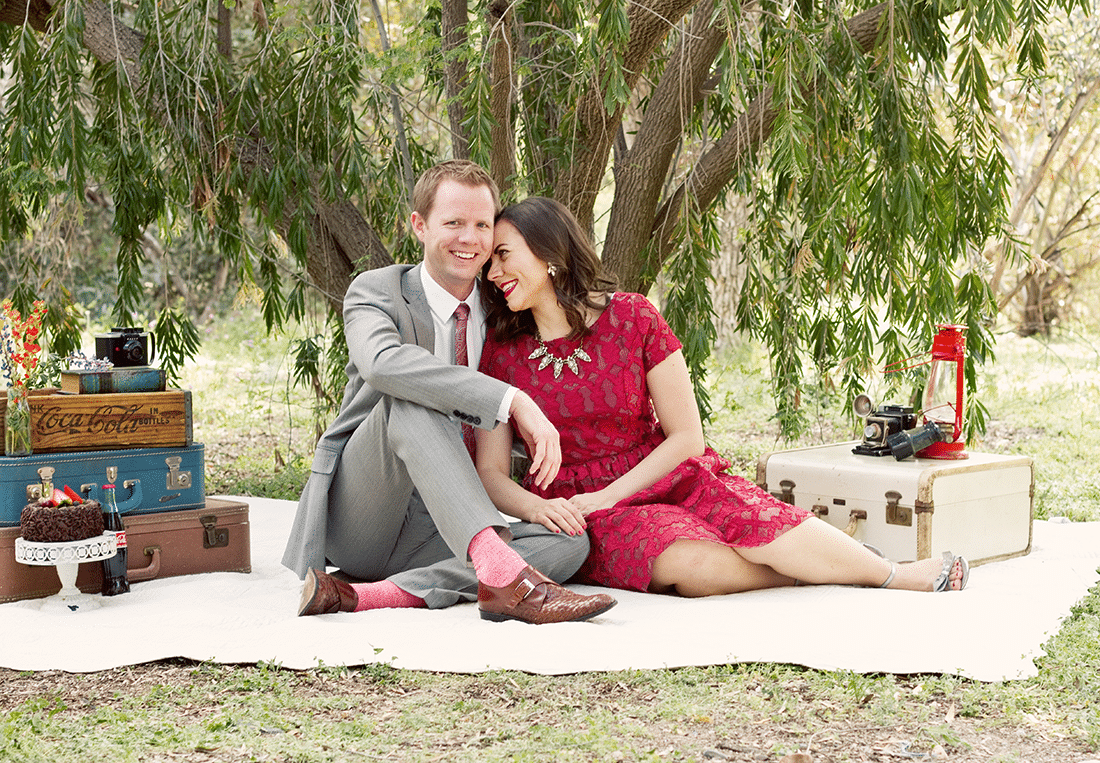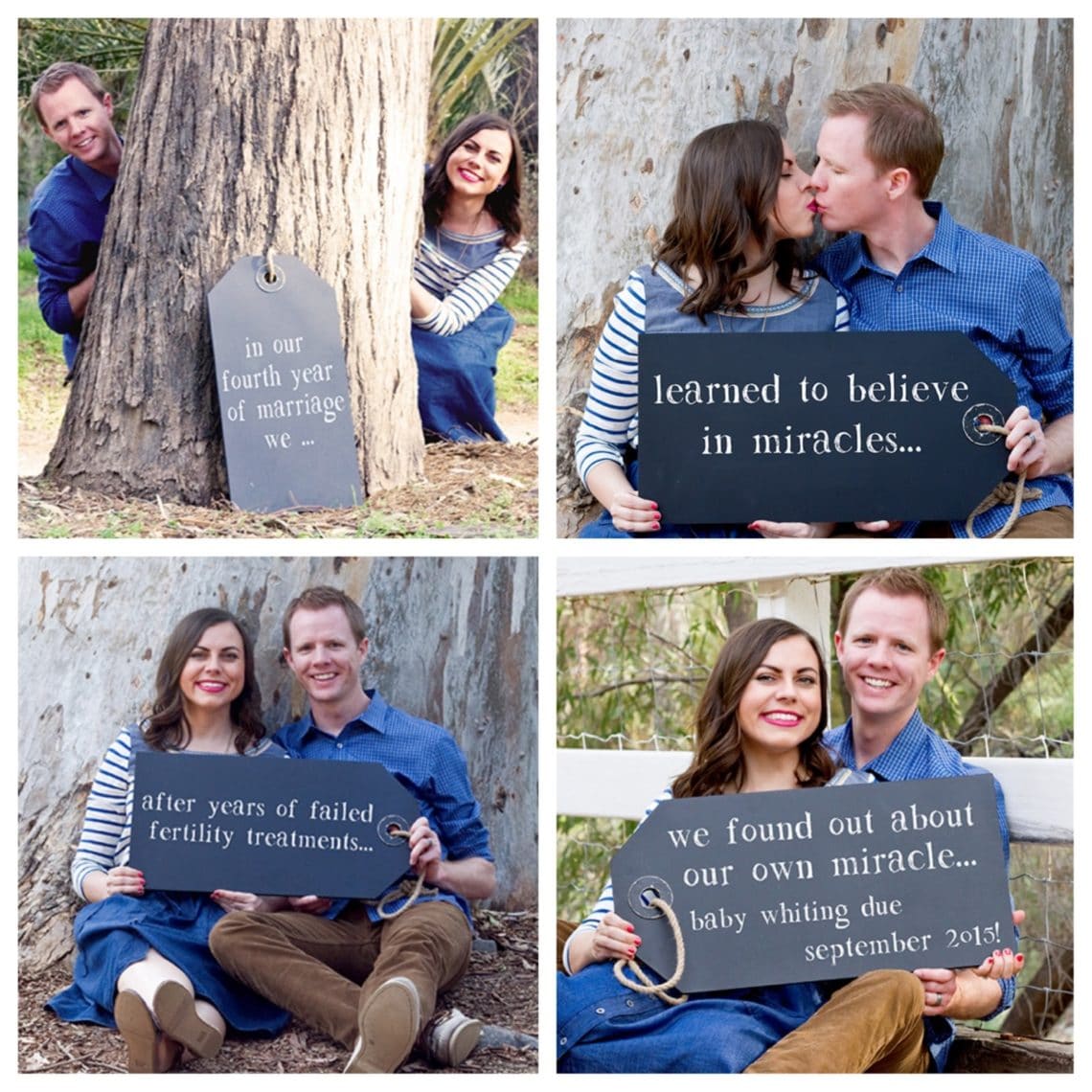 April
We found out baby's gender a little early, and made the big announcement.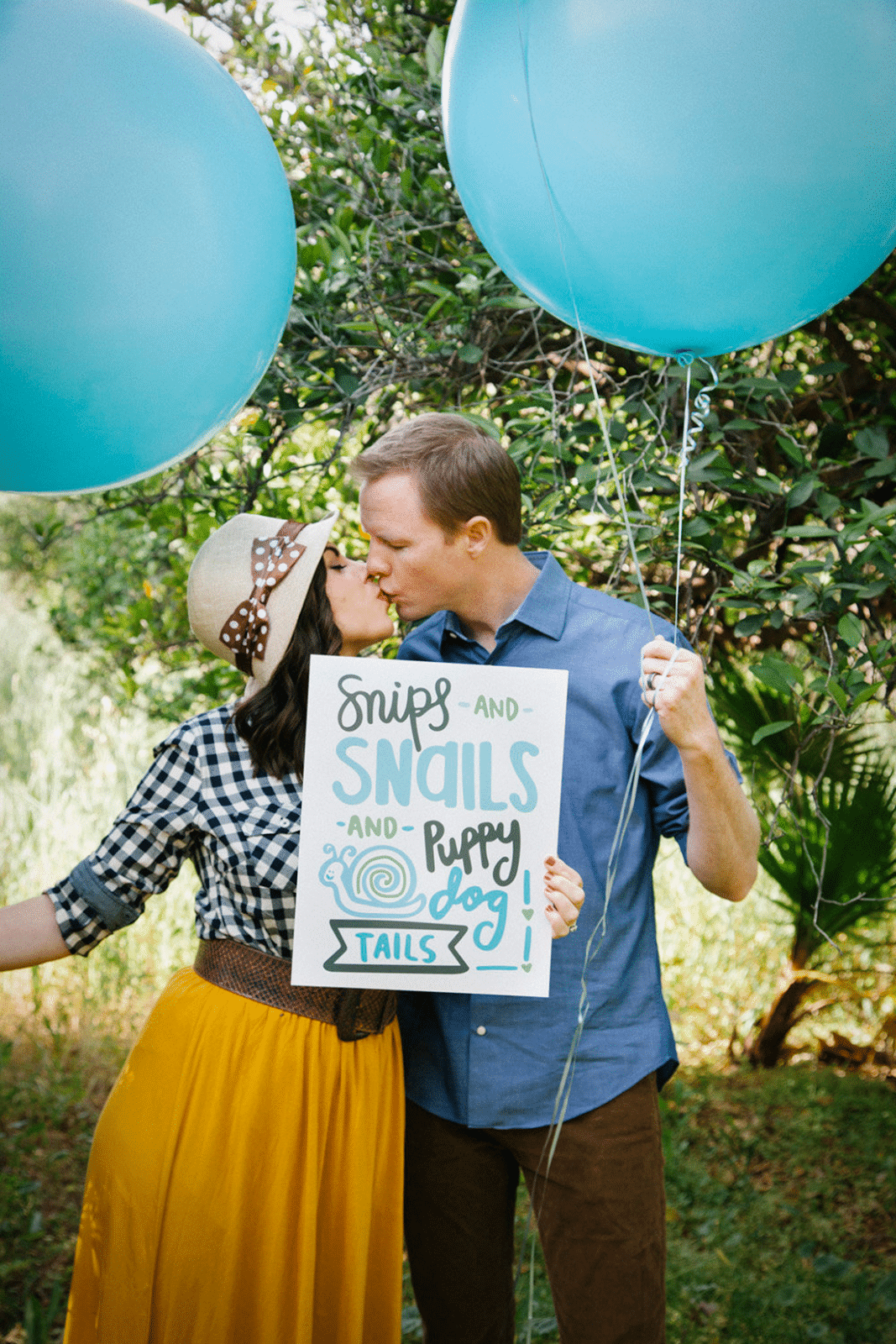 We also headed out the last few days of April for our Italian Babymoon! Venice had me at hello and was the perfect place to say goodbye to April and the first half of pregnancy.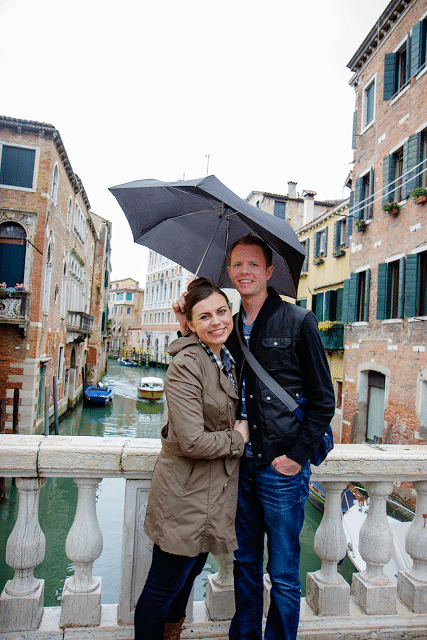 May
More Italy with Rome, Florence, Pisa, Milan, and Cinque Terre. And oh my do have lots to blog about with this trip! Why did having a child throw off my life so much? It's coming, I swear!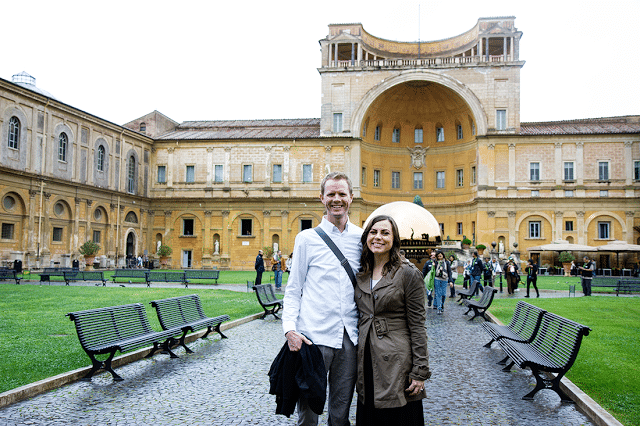 June
Life went into a tailspin fast as we made an offer on a new home, starting fixing up our old home, packing, and spent every living second with moving/home contracts.
July
We went to Utah for the 4th of July and enjoyed cooler weather and a lot of family time! I hit my 3rd trimester too! We enjoyed a date to the Rooftop Concert Series and seeing Provo culture in action. The big move happened at the end of this month, and I consequently realized how much I was ready to be done with pregnancy.
August
This was crazy move month/prep for baby jammed in one! Jacob went to Guam for a long trip, our AC units both went out and I moved in my parents for two weeks. It was chaos! Lots of dates to baby stores happened, but we still fit in a fun date to see a Doubt on stage. I also was blessed to have the funnest baby shower thanks to my awesome sisters and mom!
September
We stayed busy moving in, getting settled, prepping food, having a crazy amount of contractions, and finally being scheduled for an induction. My dear friend Chrissy insisted we do some maternity shots on one of my last weekends pregnant. We spent our last weekend without a baby living it up at some of our favorite restaurants that aren't kid friendly and take some driving to get to. It was a perfect last hoorah.
Of course the highlight was an induction that only kind-of happened and my body going into labor before pitocin happened, as we welcomed our precious baby into the world with a pretty quick labor and delivery and a healthy mom and baby!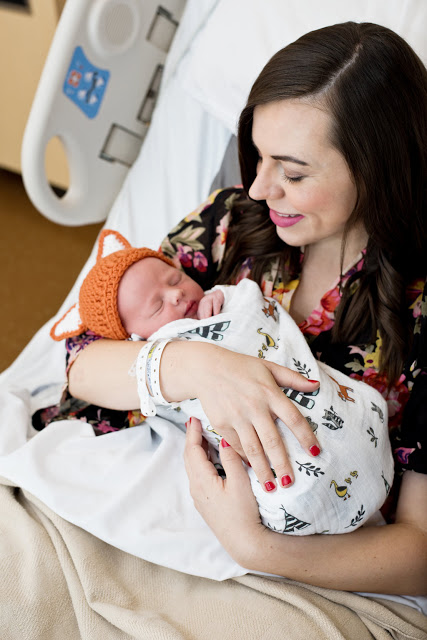 October
In all honesty, parenthood threw us for a much bigger loop than we thought, but we made it out of the house by the end of the month in time for our favorite couple's Halloween party, and we brought the cutest baby squirrel with us!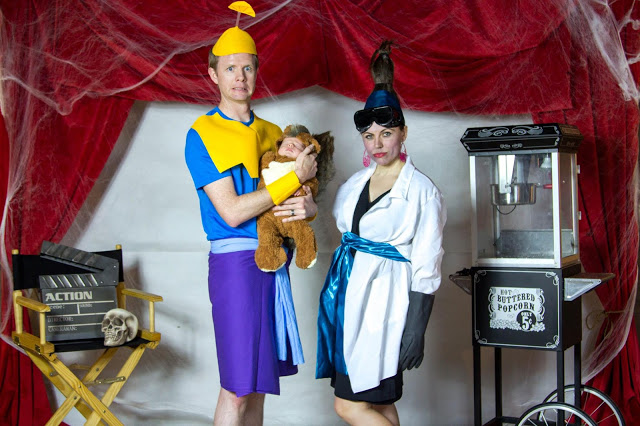 November
We blessed our baby and had our big chaotic families all in our home for a big luncheon- it was perfect! We also tried our best to grab some meals after baby was asleep, but no one wants to see our exhausted faces at the same taco shop each week, so they haven't all been blogged. We'll work on this one too!
December
The holiday season came faster than we thought, and so did my return to work. We still fit in some trimming the tree, sending out holiday cards, holiday lights, and some holiday baking. Next year we've resolved to shop earlier and prep more so we can have more family together time and fun holiday memories with less stress!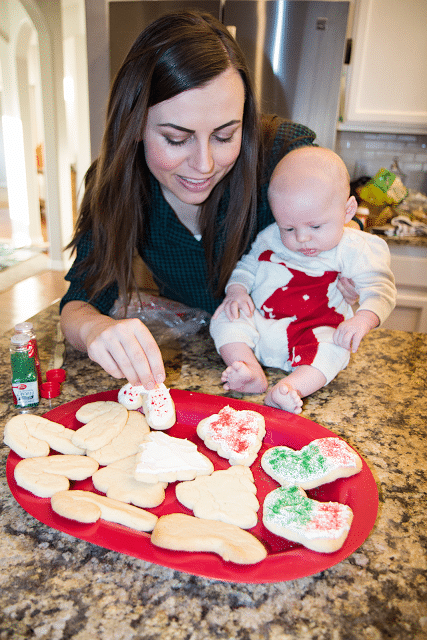 We've had an amazing 2015 and feel so blessed to have a baby and to be finally starting to get the hang of some things (hello showers and makeup)! Thanks for sticking with us the past few crazy months, and we can't wait for fun-filled 2016 with a lot more content and a lot more dates!
Get 365 Date Ideas!
We want to help you have the best date nights ever! Grab this FREE printable with 365 date ideas, a date for every day of the year so you never run out of ideas!