25 Short Sleeve Maxi Dresses $30 or Less
Maxi Dress / Hat / Shoes / Necklace / Bag / Lipstick
I kind of feel like talking about the Arizona heat wave is a bit of a blog and social media cliche right now, but that doesn't seem to stop any of us from doing it! I've never seen the weather get hotter than 120 degrees, and this week we are rivaling that high. After about 105 it's evaporate-your-brain hot and the only reason you'd go out is to get a cold beverage or popsicle, and the only reason you'd wear more than one layer is because it's a dress code someone is forcing you to adhere to! All the Arizona locals know pieces that are breathing and the only layer needed are always the right choice through the hottest couple weeks of the year, which we happen to be in right now.
I think that's why this maxi and I were meant to be! I found it for under $30 and I knew I could button or unbutton as much as I'd like for modesty, breathability, a formal work look, a romantic date night dress, a perfect mom dress with a print that hides messy handprints, a dress I can hold onto if I get another baby to nurse and know it will work, and a flattering dress that works for all body types. My only hardship was choosing the color because there were so many options on Amazon and a few other deal sites I love, and the moment I put it on I pretty much talked myself into one of the other colors.
And friends, I know many of you may also be saying "Under $30- yes please, send me all the colors you didn't choose!" So that's just what I'm going to do, I'm adding 25 dresses that are the same style that you can for $30 or less! And many have free shipping, and many are 2-day Amazon Prime options, so if you're melting this week like I am you can get one in a hurry! I'm linking all at the bottom of this post, so follow the widget to find the perfect dress for you!
I love the styling options too! I immediately thought vacation looks, but then thought about the 90's vibe of the dress and how easily ankle boots and a choker would blend. I'm pretty sure it's coming on our next beach vacation with beach waves and sandals, and it's just one of those all-around good finds that I'm in love with!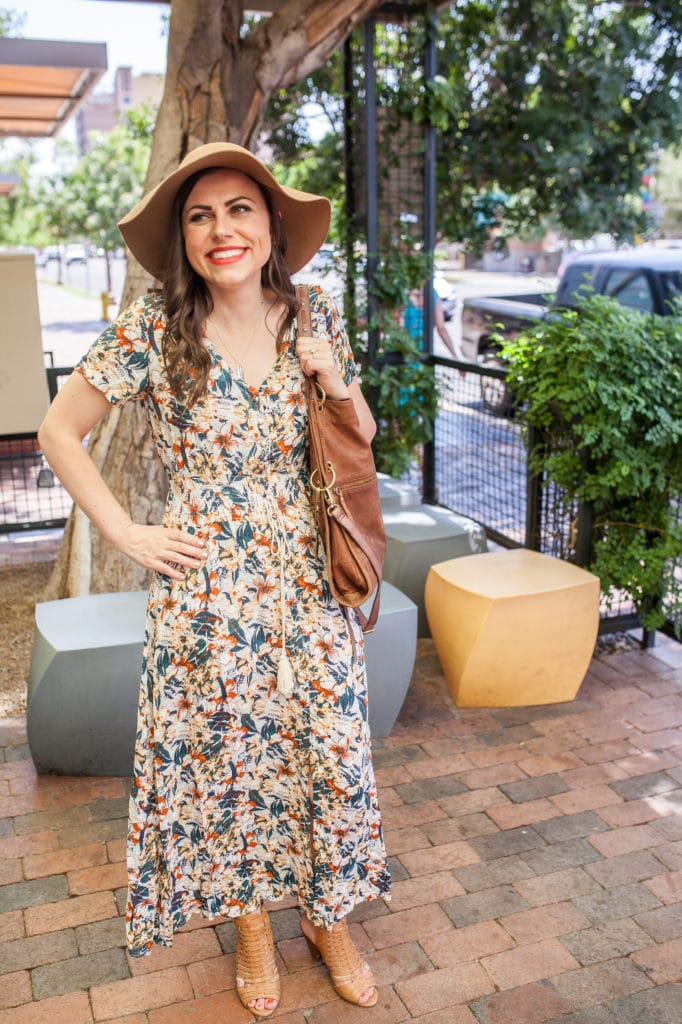 Get 365 Date Ideas!
We want to help you have the best date nights ever! Grab this FREE printable with 365 date ideas, a date for every day of the year so you never run out of ideas!