No check up this month, but he looks a little bit chubbier and quite a bit taller to us! We'll see how he's changed from his
2 Month Appointment
soon!
Wearing 3-6 month clothes, and they are fitting a little too well for a 3-month-old.
Things I Never Want to Forget:
– Obsession with lights has further grown. It's been a particularly fun holiday season to see this kid light up around Christmas trees!
– He is giving more hugs these days, but pretty much only to mom.
– He started smiling big, gummy smiles at us.
– We pull him into our bed the last hour of the night where I feed him and then he gets snuggles from either mom or dad. When he sees where's he's being places he looks to his left and sees mom and gets the biggest grin from ear to ear, and then looks right to see dad and gets an even bigger grin. He falls back onto the mattress between our pillows with this smile that looks like the Stay Puft Marshmallow Man.
– Maternity leave ended and it was the hardest thing to leave him, but the smile and hug I get when I pick him up are definitely the best part of my day.
– He hates naps. He wants to be in the action around people all the time and we have to work hard to trick him into sleeping already.
– He started loving being read to! He pays attention to books, and every time I pull this one out he smiles the biggest smile at it. We have a clear favorite!
– There's a little more chub than there used to be, and I'm grateful for some thigh rolls!
– He got a Bumbo for Christmas and watching him sit up in it and see the world from a new angle has been just about the cutest thing.
– The way he looked in his holiday church outfit.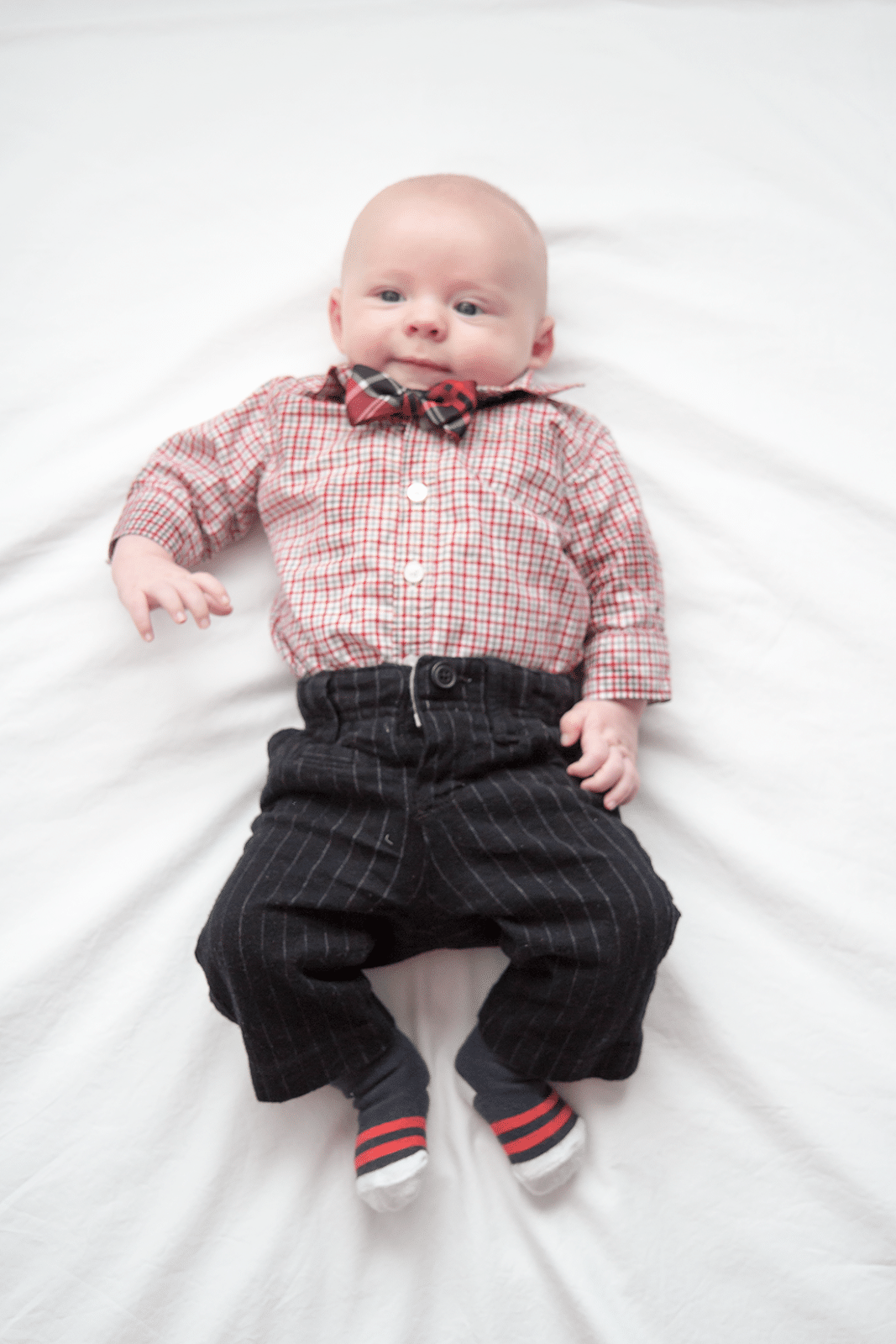 Get 365 Date Ideas!
We want to help you have the best date nights ever! Grab this FREE printable with 365 date ideas, a date for every day of the year so you never run out of ideas!