3 Ways to Be a Greener Blogger
This shop has been compensated by Collective Bias, Inc. and its advertiser. All opinions are mine alone. #BringingInnovation #CollectiveBias

With a husband who works as a consultant in the energy engineering industry, I hear quite a bit about all the new cool technologies and how they are saving a lot money! We definitely think saving the planet is cool too, but it's amazing how non-controversial the conversation about saving money is. Good for the planet, good for your wallet! Because of this we look for products that are energy efficient and help us not only be greener, but put some money back in our pockets.
As a blogger I spend a lot of time online. In fact, I leave a digital project management job to jump online most nights to draft, edit, and organize blog posts. I've been thinking as we strive to be a little greener at home how I can be a little bit greener in the blogging realm too. This lead me to three ideas I think anyone can incorporate and can be a little greener- as well as save a little extra money!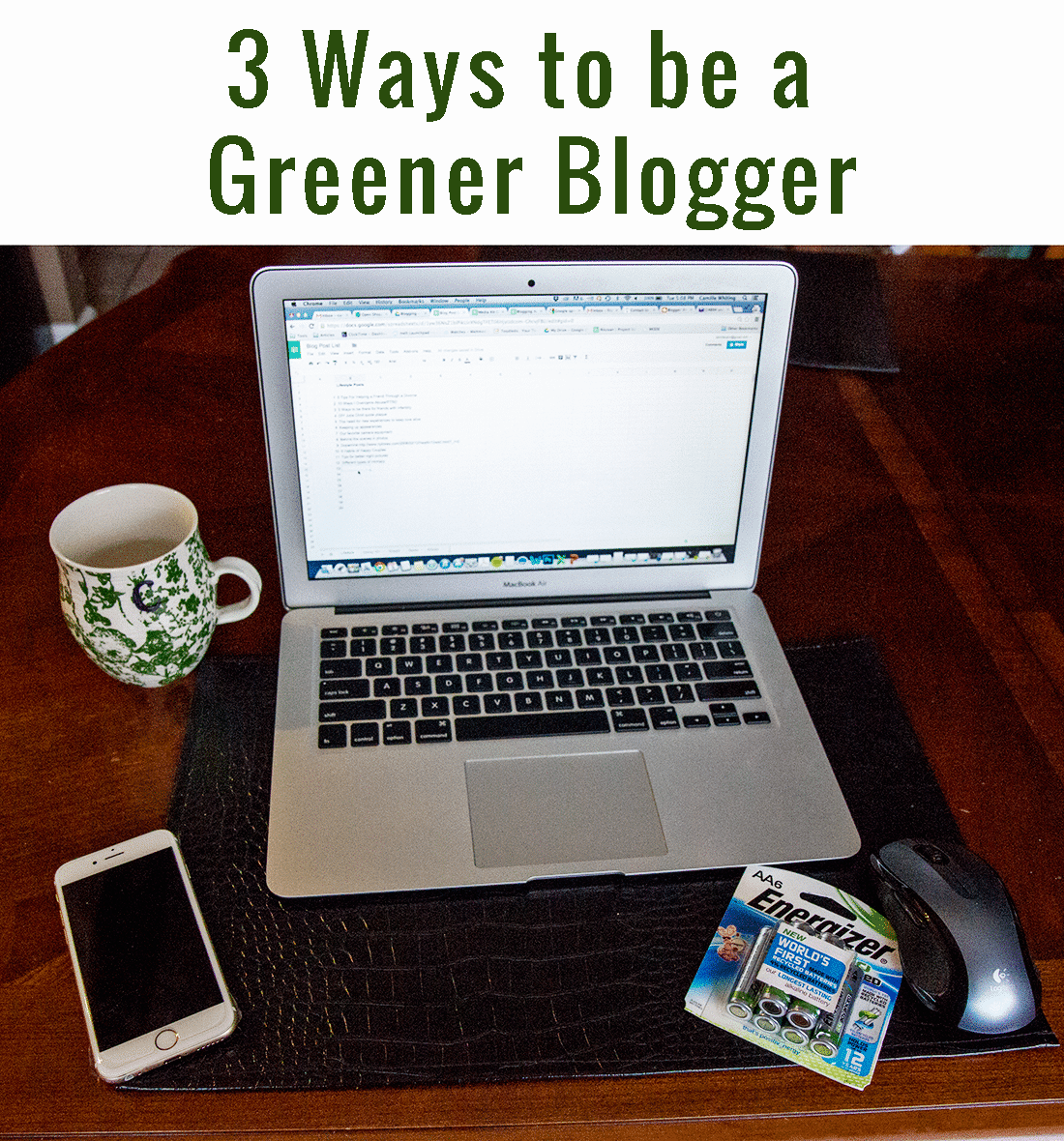 1. Use eco-friendly batteries
The more one spends online, the more they realize a wireless mouse is must! If you're like me, you plow through those batteries, which isn't good for budget or the environment. I'm in love with the Energizer EcoAdvanced Recycled Batteries, their new product that is the longest lasting alkaline ever. It's the first battery on the market to use recycled batteries and materials, and they are available in AA and AAA batteries. They hold up to 12 years in storage- pretty awesome!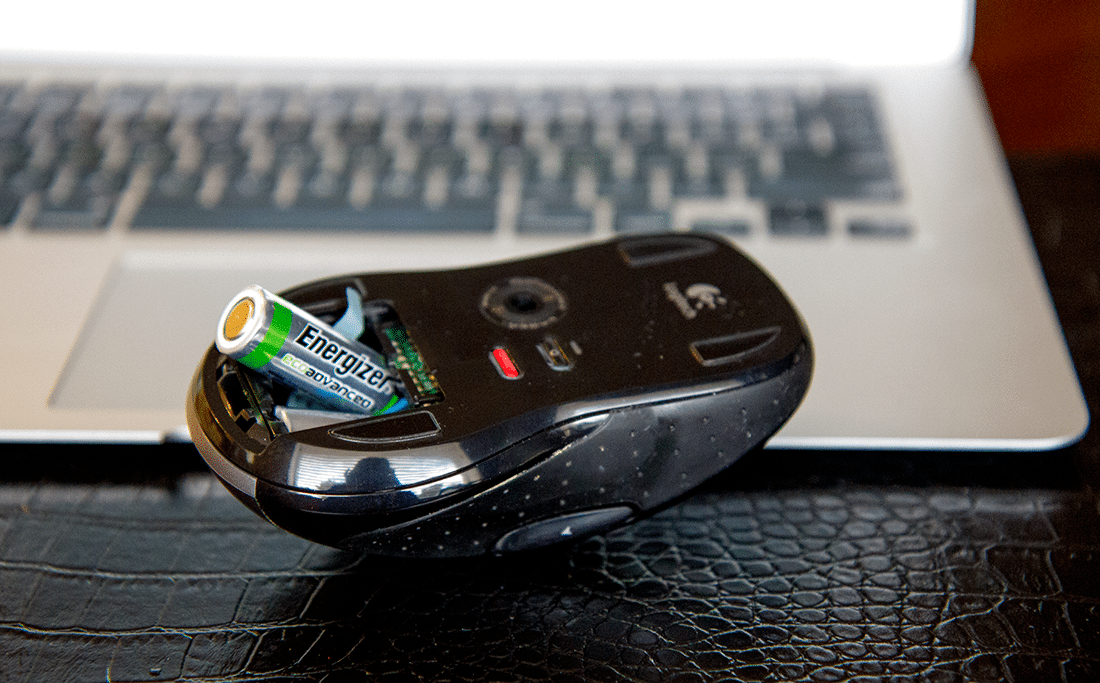 I love that longer lasting batteries= longer lasting blogging with the added perk of going greener.
You can find these babies at Walmart in the battery aisle.
2. Cut the paper
Every time I go to a blogging conference I'm amazed at all the cute handouts I get, but often these equate to a ton of paper, and a ton of paper that ends up being recycled/thrown away. I know we love our notebooks for random inspiration, and our planners to write down thoughts and action. But here's a crazy thought- what if you could keep everything digitally in one place, find it any time, and create way less waste? Working with Fortune 500 Companies has taught me that most of them use Google Docs/Spreadsheets. This cuts out so much back and forth, so much paper waste, and we can always tag our docs and file them in certain ways to make it easier to find.
For my content calendar I love using a Google Calendar. I can add what I'm posting as well as add tasks so I know what to do. There it is, in one place, with historical record always available at my fingertips.
For my inspiration notebook- well, I don't always carry a notebook. My bag is already full of a DSLR and sometimes it's hard to find where I wrote what. I adore having a Google spreadsheet where I can dump my thoughts, organize them by tab, and also add an archived section to look at past ideas already used. I also love I can use my phone on the go with the app and it's always with me!
I love the lined notebook and a colored pen nostalgia as much as the next person, but if I'm being honest, I'm more organized, I capture more ideas, and I'm way more green utilizing my Google drive!
3. Update your computer settings to be more energy efficient
Most computers have a pretty easy update to incorporate in the settings section. You should see an energy saver/power settings option in your settings section. From there you have some choices to save more energy with batter use or when connected to a charger. The default is typically 15 minutes, but when you think about it, it typically only takes a minute or two of inactivity before you're ready to save some power and be a little greener. I bumped my settings down to about three minutes. That's more than enough time to stop and think about something before interacting, but not enough time to really be wasting energy if the doorbell rings or nature calls. Dimming the display helps with less energy consumption, and you can do the power nap mode too to further save some energy. Try the updates, I bet you won't even notice the difference and you'll save some energy and some money!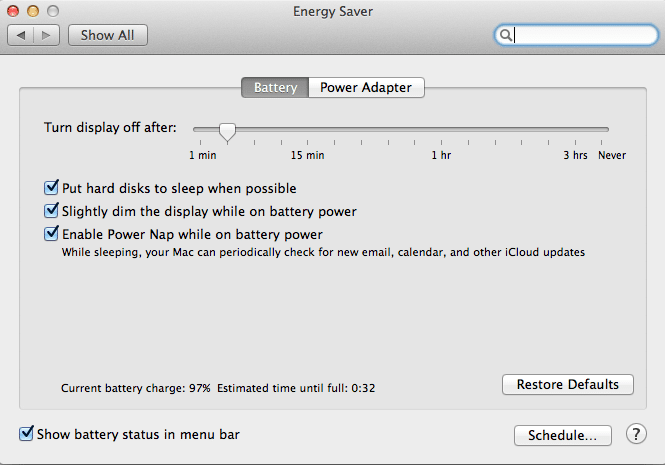 Energizer is offering a GuildFreeEnergy Giveaway- including $1,000 in gift cards! Check out the giveaway here:
GuiltFreeEnergy Giveaway – $1,000 in Gift Cards
Did I miss any? Do you have any other tips for being a greener blogger/ computer user in general?
Get 365 Date Ideas!
We want to help you have the best date nights ever! Grab this FREE printable with 365 date ideas, a date for every day of the year so you never run out of ideas!