4 Tips to Survive The Snacking Hour




Confession: I'm a snackaholic and should probably be a member of snackaholic's anonymous.
Whenever I decide it is time to get in shape and eat healthier like I do at the start of each year, I target my weak spots and make adjustments so I don't fall prey to my bad health habits. My worst may just be my intense focus on what I'm doing and need to accomplish it, that I often forget to eat lunch. I've had this problem my whole life, I just love to graze and get so excited about what I'm doing at work/school/mom life that I let my schedule get the best of me that I forget to eat lunch. I make up for that with snacks, lots of snacks, and I don't always make the best choices. It's amazing how your body just wants food when you get to a certain point, so you blow the healthy morning exercise and healthy breakfast by afternoon. Guilty as charged, ready to start the support group.
I'm a firm believer in planning lunch and prepping lunch so it happens! Sometimes I even set a reminder on my phone or put an event in my calendar so I know it's time to eat. It sounds like such a weird problem, and trust me, on the days I'm not distracted I have no problem remembering to eat, but the more excited I am about a mom-and-me date, a work project, or accomplishing chores, the less likely I am to be smart. So here I am, making lunch happen more regularly, and finding 3:00-4:00 in the afternoon to be my snacking witching hour. My body knows it's not dinner time, it knows lunch is long gone, and I feel this Pavlovic response to run to whatever sugar stash I have and indulge. I believe in a little indulgence now and then, but it always turns into a sugar binge or over-snacking time. Anyone work in an office that provides snacks? Yikes, I had this even worse during my agency years! But, the problem still creeps up, and I've found four ways I nip it in the bud and tackle the snacking hour.
Drink more water. Isn't this always the answer? I learned to buy a larger reusable cup and fill it up so I have more water accessible. I don't have an issue remembering to drink it luckily, but I do run out when it's a small cup and fail to refill it as I need to. If you do forget, I'd set an alarm to remind yourself. A simple pop up on your computer or phone makes it easy! Either way, get a big cup, set a schedule, and drink more. It significantly helps with how full you feel, and often your body is just thirsty instead of hungry.
Go for a walk. This may sound funny in an office setting, but I found a group of friends who were in it with me! When that itch came, we'd all do a lap around our office buildings for 10 minutes. This may mean putting laundry away on the days I'm mom-ing, this may mean heading to the park and chasing a toddler, or it may mean just standing up and stretching. But conditioning your body with fitness instead of that daily cookie can go a very long and the amazing thing is your body adapts! 
Plan for healthy snacks! Often my body just needs a little protein or a little healthy fat to feel like it's got what it needs and move on. A small protein bar, a handful of nuts, or a spoonful of peanut butter go a long way! I'm all about not depriving yourself, but I having a small, healthy snack instead of grabbing that cupcake someone brought into work goes a long way! You know when your body is truly hungry and when you're just eating because you're bored, it's social, or you're classically conditioned. Just like lunch prep, a little snack prep goes the distance!
Gum is your best friend. I love chewing Orbit® gum to help me minimize mindless snacking and keep things balanced. There's a variety of flavors that meet my snacking craving. I can go sweet with Bubblemint, Strawberry, Citrus, or my personal favorite, Sweet Mint. I can also go with Spearmint, Peppermint, Wintermint, or Orbit White. I love that these flavors leave my mouth feeling clean and fresh from Orbit® gum, which makes me less likely to dirty it with a sugary snack. I also feel more confident and ready to make the most of the moment instead of fall prey to temptations. Wrigley's #ChewToABetterYou campaign encourages consumers to incorporate sugar-free gum into their Health and Wellness routine to promote balance through mindful consumption and I love that they are on to this because it makes a huge difference when you really just need to keep your mouth occupied!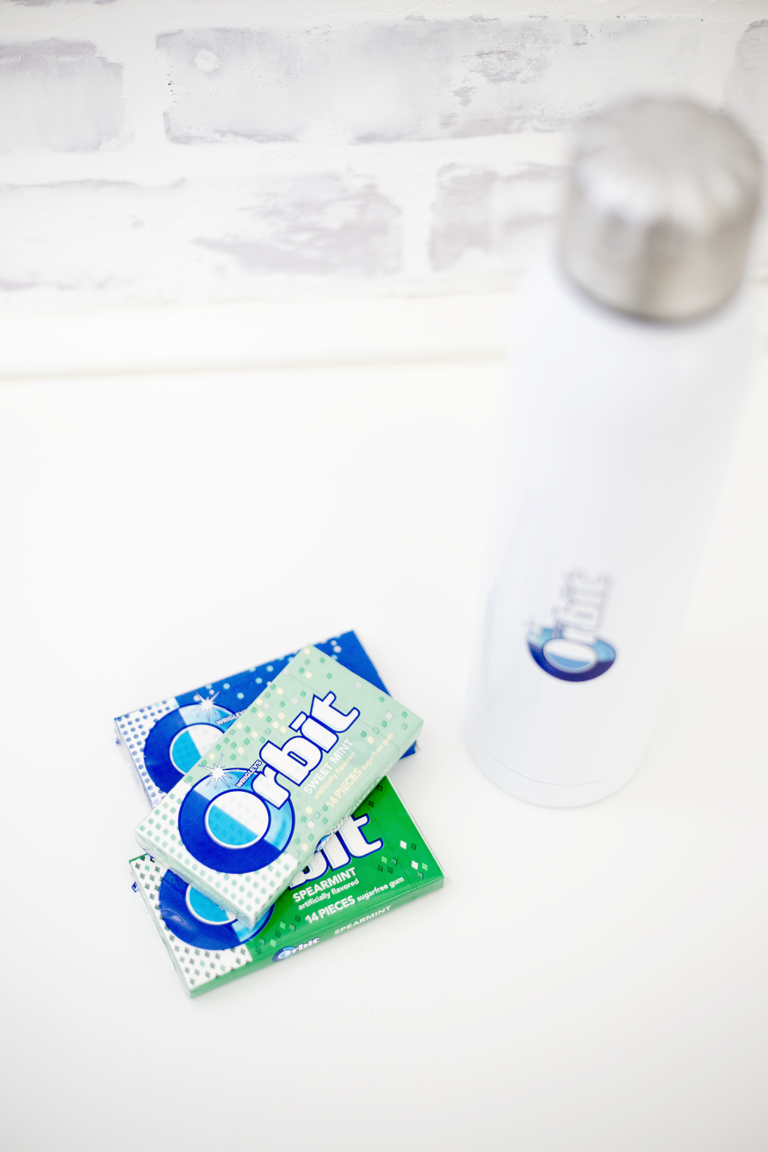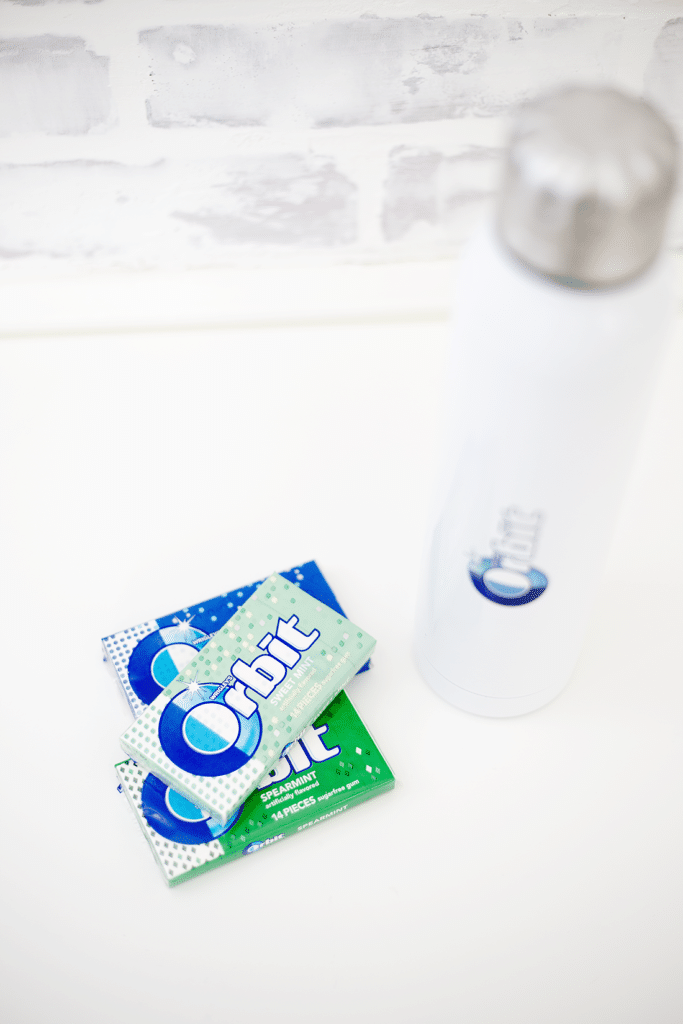 So a healthy breakfast, a healthy lunch, and being mindful of the snacking hour is going a long way in helping me keep my healthy diet goals in check! And because I'm doing so much better with this, I find that a cheat day now and then really doesn't bring guilt, and long-term healthy habits are taking over!
I was selected for this opportunity as a member of CLEVER and the content and opinions expressed here are all my own.
Get 365 Date Ideas!
We want to help you have the best date nights ever! Grab this FREE printable with 365 date ideas, a date for every day of the year so you never run out of ideas!