It's still July right? The 4th was only a few weeks ago. I'm nailing it with these timely blog posts here! 
We went up to Utah to enjoy slightly cooler weather, time with family, a place where they truly love being Americans and celebrating our freedoms. 
We love attending the Freedom Festival Parade. My mom went out at 5:30 AM to get front row seats, and she'd made friends with everyone around her in the meantime. It was pretty entertaining to watch her chat with others and say goodbye to each of them by name when all was said and done. If only everyone had the gifts of connections my mother has- it just never ceases to amaze me!
The parade is always great, and there's always a little Utah quirk to enjoy during it!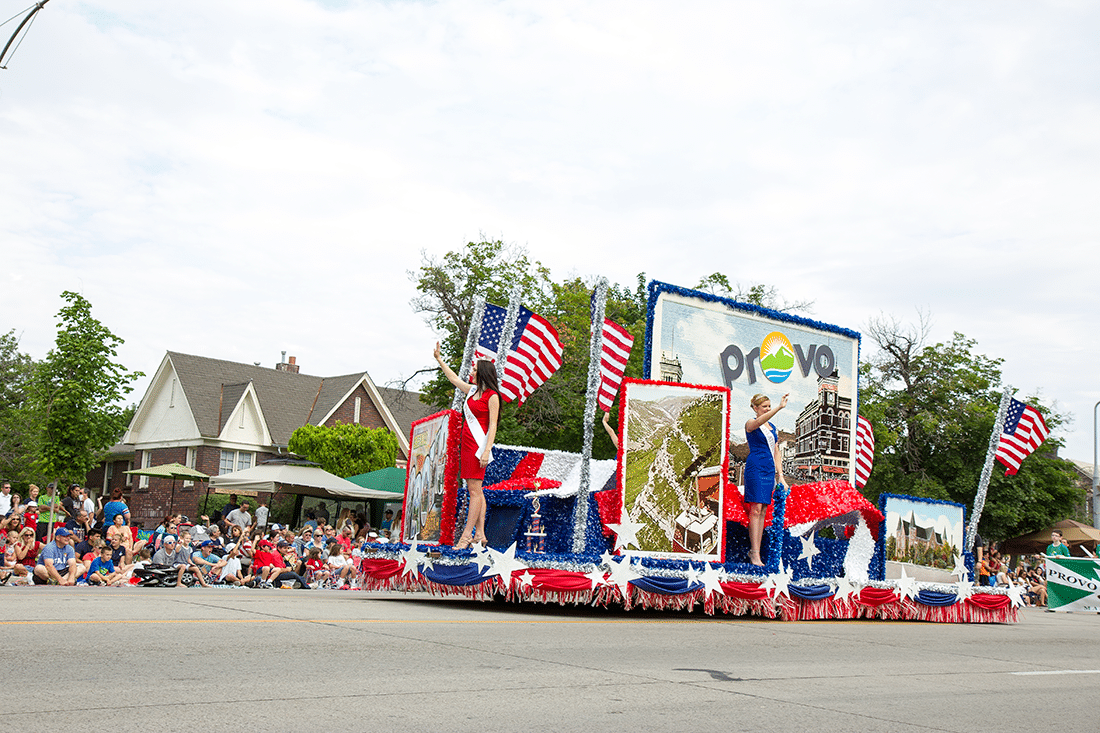 We made sure to go find this awesome fence I'd spotted the day before. Sometimes you have to take pictures in dark rooms and hope you convey your date adequately, and sometimes the universe just provides the perfect photo op.
We spent the night with my family. I'm so lucky to have so many great siblings, amazing cousins, a great aunt who is like a grandparent to me, and lots of cute nieces and nephews to enjoy the wonder of fireworks. We all live pretty busy lives, so it's truly special when we can all get together.
We had a lot of them this year, and perhaps some were questionably purchased in Wyoming and not perfectly legal in Utah. For some reason this always seems to make the show 100 times better.
I was mostly happy to be outside, how my soul misses that in the Arizona heat! I also got to sit next to my favorite guy, holding his hand, reflecting on how blessed we are to enjoy the freedoms we do.
Get 365 Date Ideas!
We want to help you have the best date nights ever! Grab this FREE printable with 365 date ideas, a date for every day of the year so you never run out of ideas!