5 Gifts For More Family Fun Time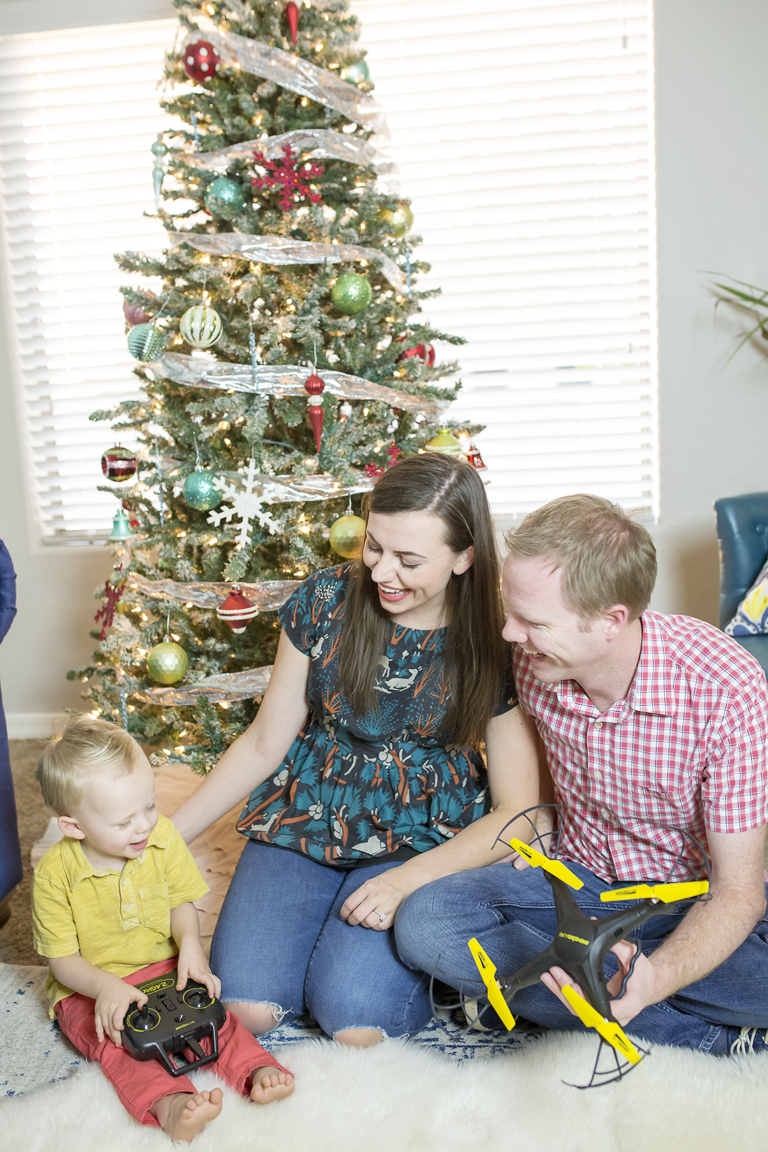 This post is sponsored by our friends at Beall's Outlet, but all thoughts, opinions, and ideas for gifts for more family fun time are our own! 
There's nothing we love more than creating fun memories together as a couple and as a family. We're big on giving each other experiences instead of just things, but we really love when things become experiences! This Christmas we're looking at the things we know we can enjoy as a family that will make for fun family dates that we'll all enjoy, and we're so excited to share five gifts for more family fun that we found at great deals at the Beall's Outlet.

Virtual Reality Glasses

There's nothing like connecting these glasses to an app and enjoying a virtual reality experience together! We love pretending we're on a roller coaster, and it's amazing how much even our toddler loves the virtual thrill! We can all plug in together for a fun experience we can laugh about and enjoy together.
Family Game Night

We were so impressed with the game selection in the toy department at Beall's, and there were so many good options for families with kids of all ages! We went with a Cars 3 Memory set, our son's favorite character is hard to go wrong with. The memory game is perfect for his little hands and to fine-tune his motor skills.
Remote Control Drone 
We found this amazing X 300 Remote Control HD Drone for such a great deal, and we loved that we could learn to fly it together. It also has a camera for video capability. If watching our toddler chase the drone and let out giddy squeals wasn't fun enough, we know we'll all enjoy watching the video and creating videos to share with others.
Portable Wireless LED Speakers 

There's never a bad time for a dance party, and I love that we can pull out the speakers, our favorite playlist, and enjoy a family dance party anywhere, at any time.
Lightning Charging Cable 

There are so many family fun items we rely on a phone for, and one of our favorites is family game time using apps either on long car rides or for a fun night in. Inevitably, the phone battery goes faster than we'd like, and I love how many options we found for charging cables compatible with almost every type of phone. This cable was so cute, has a longer cord, and it's something I know will be used and loved often to keep the game nights coming!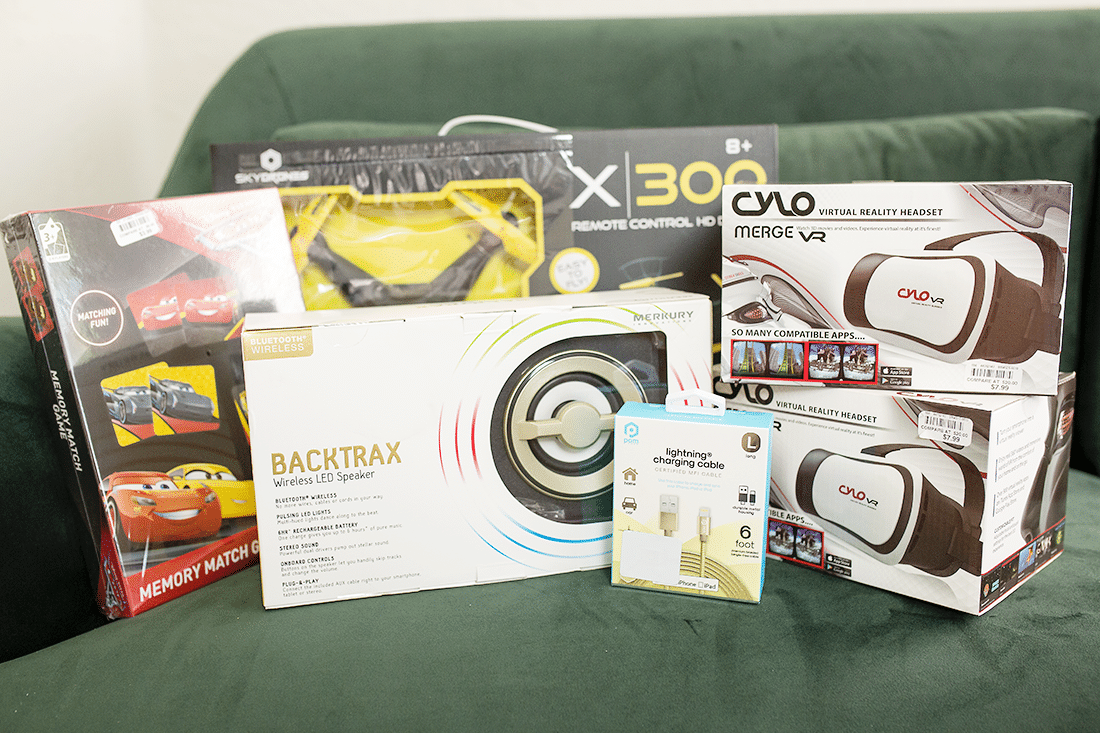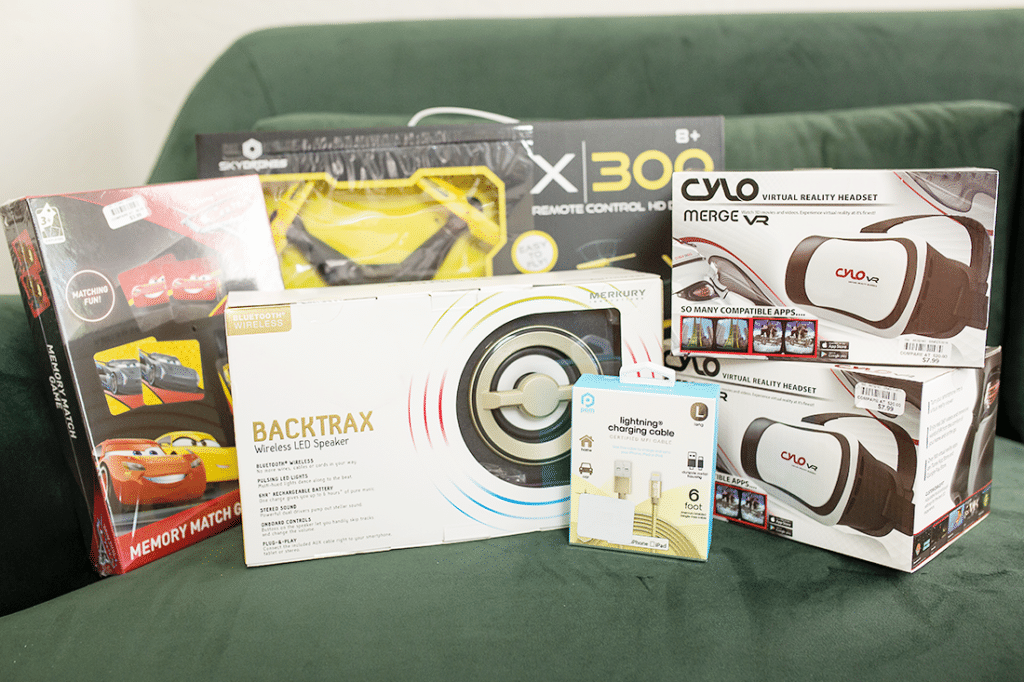 I love how many amazing options we found, amazing products to choose from, and amazing prices all at Beall's Outlet! It was an easy one-stop shop that had gifts for all budgets. But mostly I'm glad that there were so many more amazing electronics and toy items that could easily be turned into family activities, and those are the best kinds of gifts we believe you can give this holiday season!
Love these Family Fun Gift Ideas?
Let me share a few more favorite gift ideas resource that you may love!
Check out these gift ideas for families. for when you're gifting the whole group a present!
Also, if you're more of a girl family than the boy family I have, these gift ideas for a four-year-old girl are fantastic!
If you have a pregnant family member, these gift ideas for pregnant women are a great way to go. Plus, if you're wanting to give less stuff, these adventure gifts would be something we'd love as well!
For just the men your life, these cheap gifts for men are perfect when you're on a budget! Your budget will also be thrilled with these cheap gifts for kids.
If your kids are on the older side, check out these gift ideas for college students. And don't forget these 10 Gifts Under $10!
Get 365 Date Ideas!
We want to help you have the best date nights ever! Grab this FREE printable with 365 date ideas, a date for every day of the year so you never run out of ideas!