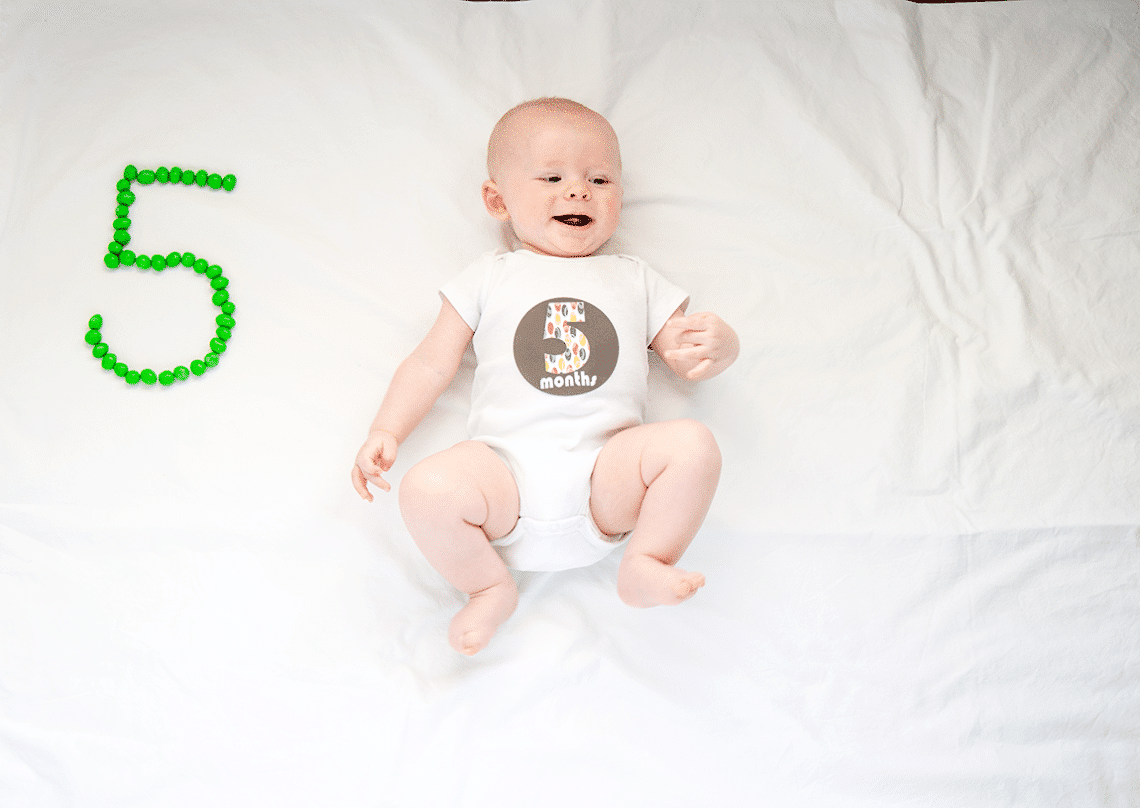 No checkup this month, but he was 16.5 lbs at a doctor visit at 5 months 1 week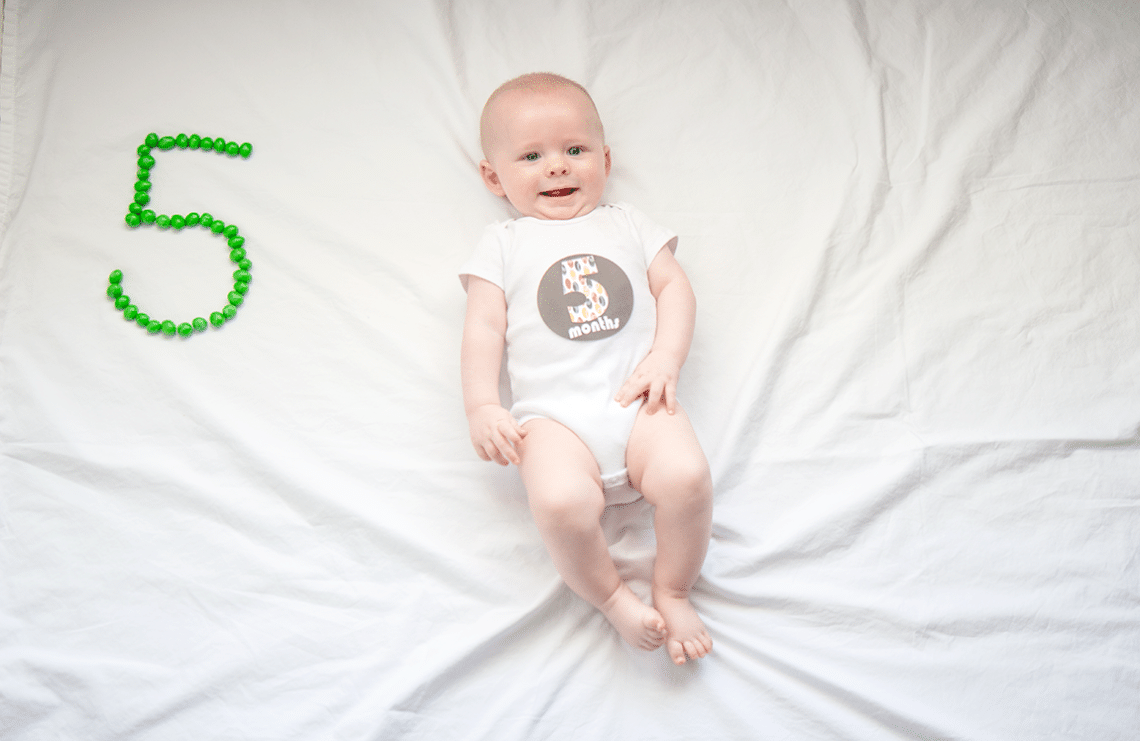 – The extra thigh chub that suddenly appeared on my formerly skinny baby
– Really working the 6-12 month clothes and getting ready to have us pack up all 6 month items early
– A tooth popped up
– A second tooth is on the way (we are sleepless zombies, but somehow surviving!)
– The way he smiles at me when I get him from his crib- they got bigger and sweeter this month!
– His laugh, he's laughing at more things and it's about the cutest thing I've yet to see!
– He fell in love with reading and likes to turn the pages on the book
– His morning snuggles for the hour we let him join us in the big bed
– He's more excited to see us and more sad when we leave, he's getting this separation anxiety a little early here!
– He's moving his feet around like he's ready to crawl, and can scoot himself around his play mat
– His love of bath time! We say the word and he lights up with a big smile every time.
– I love seeing the way he's so into his feet and legs and how they kick around in his crib when he wakes up from a nap. Sometimes he's content to kick them for 15 minutes or more and talks to them. It's pretty fun to watch on the monitor and pretty cute to hear his chattering.
Get 365 Date Ideas!
We want to help you have the best date nights ever! Grab this FREE printable with 365 date ideas, a date for every day of the year so you never run out of ideas!