We're really not that cheesy, but apparently the bug to be bit both of us as we celebrated 6 months of marriage about a week and half ago.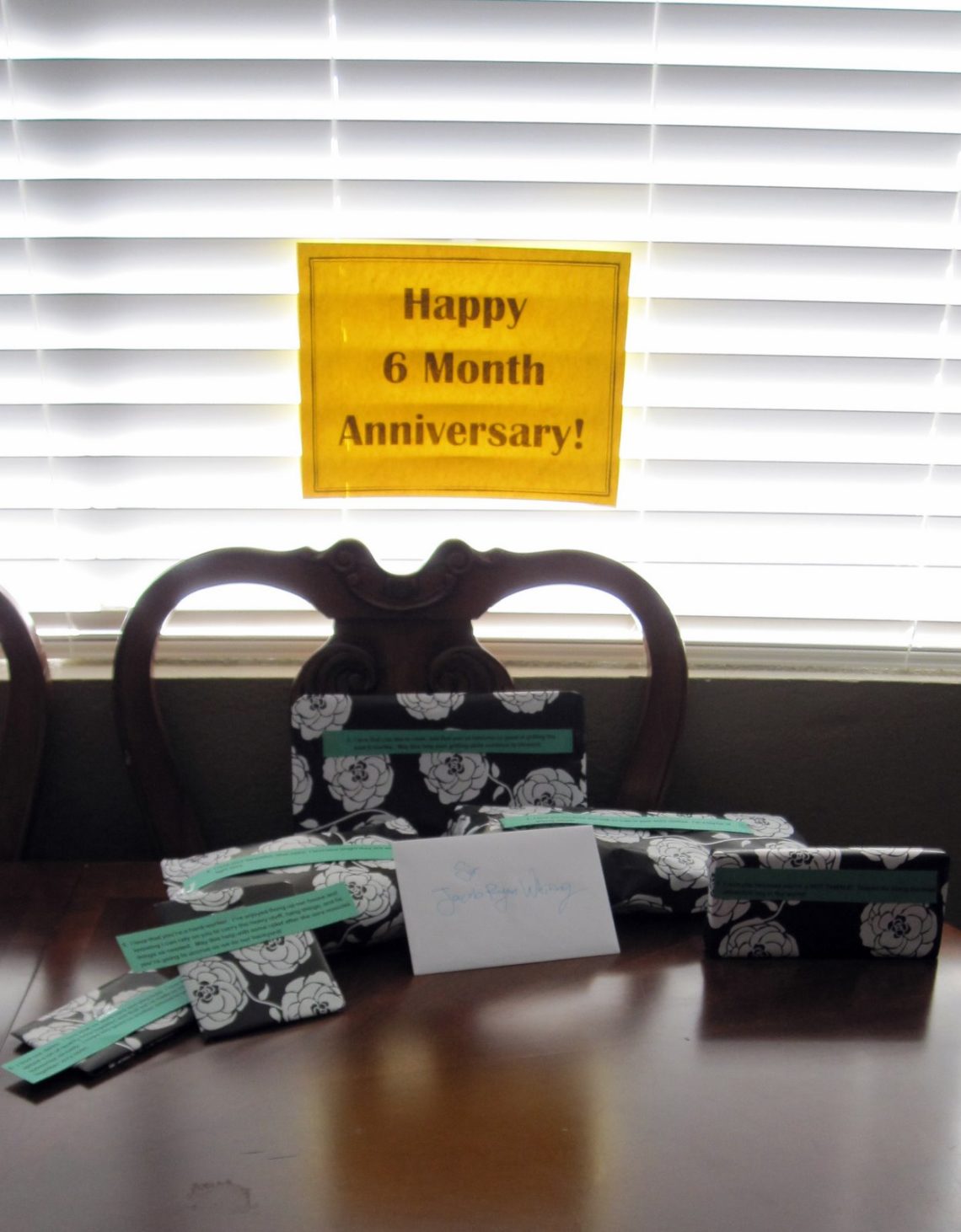 Jacob listened when I said I like different colored roses- the peachy-yellow were gorgeous.
I bought him 6 small gifts to celebrate the 6 months we've spent together.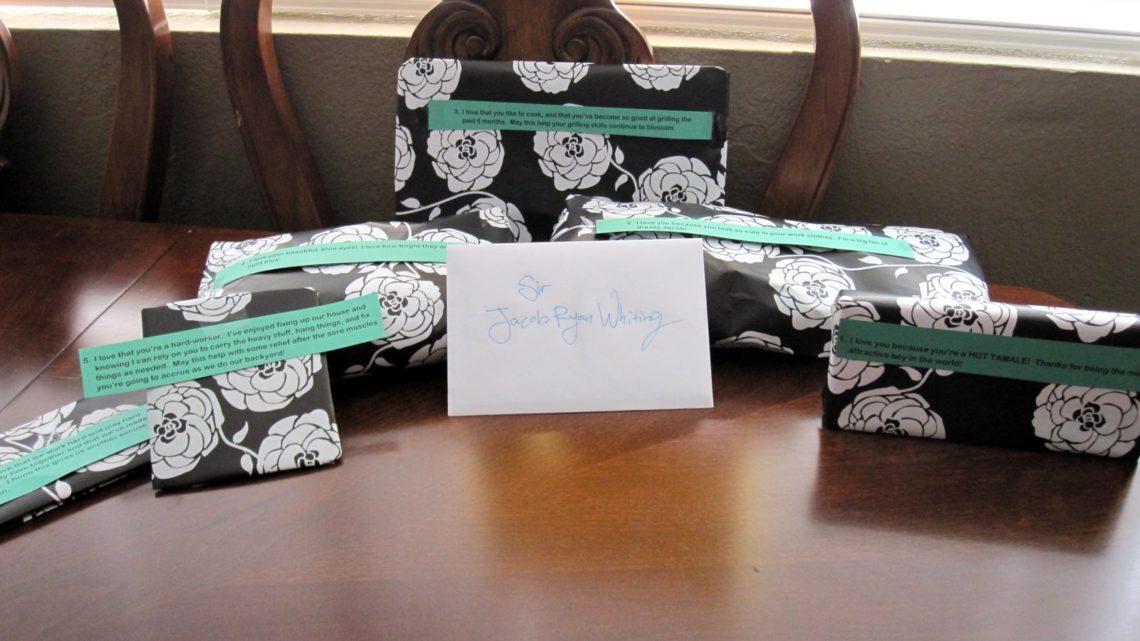 I made sure to give a note hinting at what was inside each one.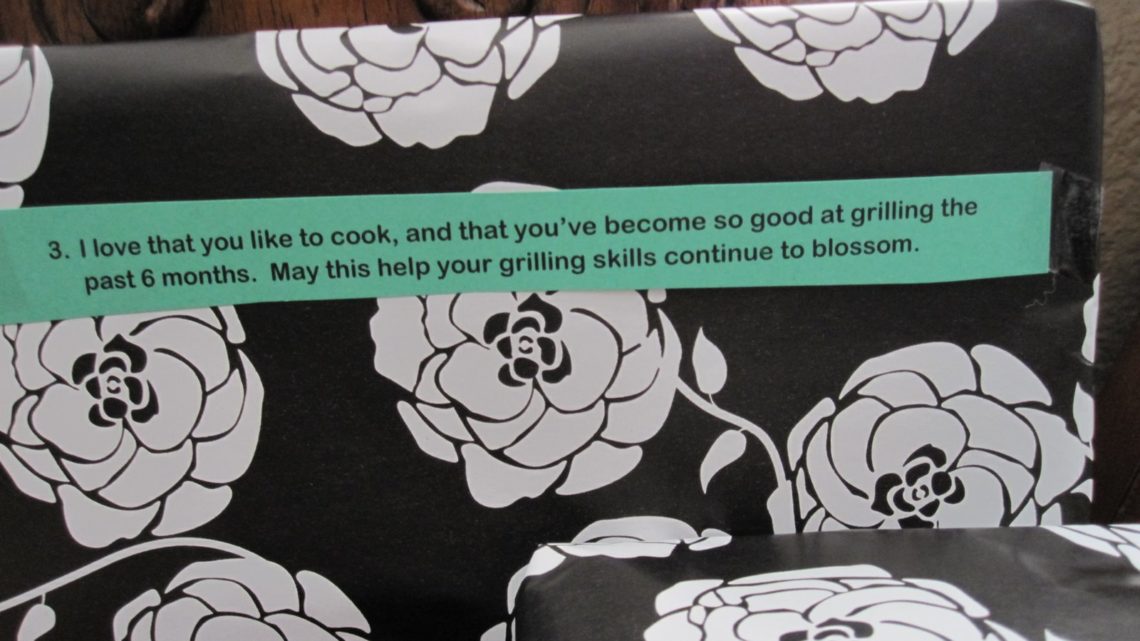 It honestly didn't cost a lot of money, but it was much appreciated by each of us. Sometimes mushy just needs to happen to keep things exciting!
That evening we were able to go to dinner. We didn't get a picture there, we forgot the camera, but we went to one of our favorite restaurants, Oregano's. We were talking about all the wonderful memories we have of going there. Times we went in groups as friends and sat by each other slyly trying to get to know each other, the night before our first race together- carb loading for the half marathon, the night we picked out the wedding ring, the double dates with Jacob's brother Tyler and his awesome wife Whitney, the double dates with good friends, and the random date we had just after marriage the night my econ class was cancelled sporadically.
If you're on a budget it's an awesome place, you can split the huge portions easily. We love the Alfredo the Dark with chicken best, but the Big Rig and pizzas are amazing too!
It sounds funny, but one of the coolest things I think you can do on a sudo-not-quite-real-anniversary to celebrate your marriage is go to a wedding reception. It's fun to reflect on your own reception. It was also amazing when Jacob let me dress him as a hipster. Man did he look hot!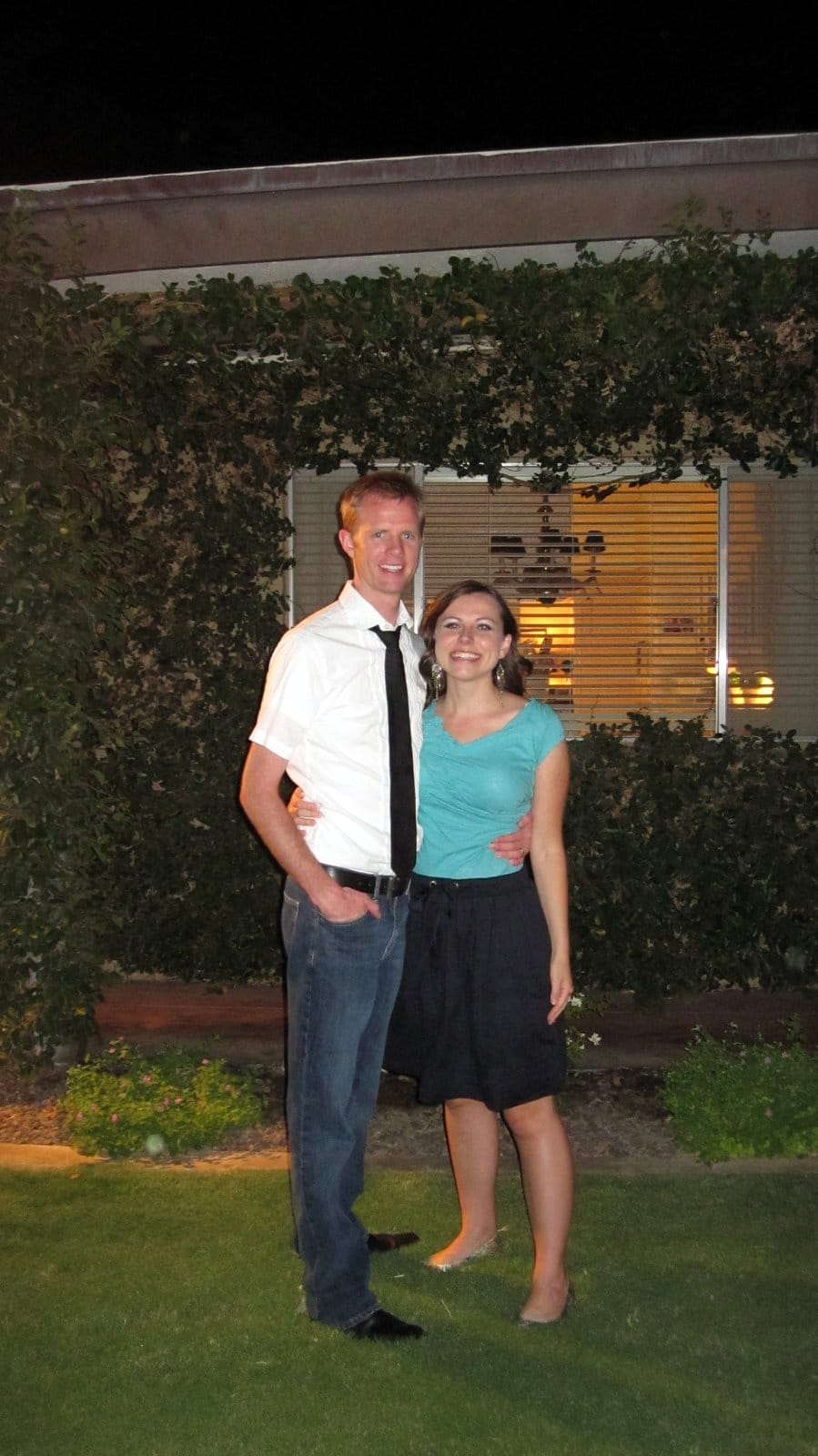 Congrats to our friend Brad for finding a great girl, and we really enjoyed seeing so many old church friends and just spending time in one of the most beautiful backyards in Phoenix.


It rained and the reception vacated early, before we were able to sample any of the awesome food. We decided we could easily remedy this by some quality time together at one amazing dessert stop in Scottsdale- the Gelato Spot.
I got the Black Cherry amaretto, Jacob got the snickers and then copied me. We were well pleased with our choices.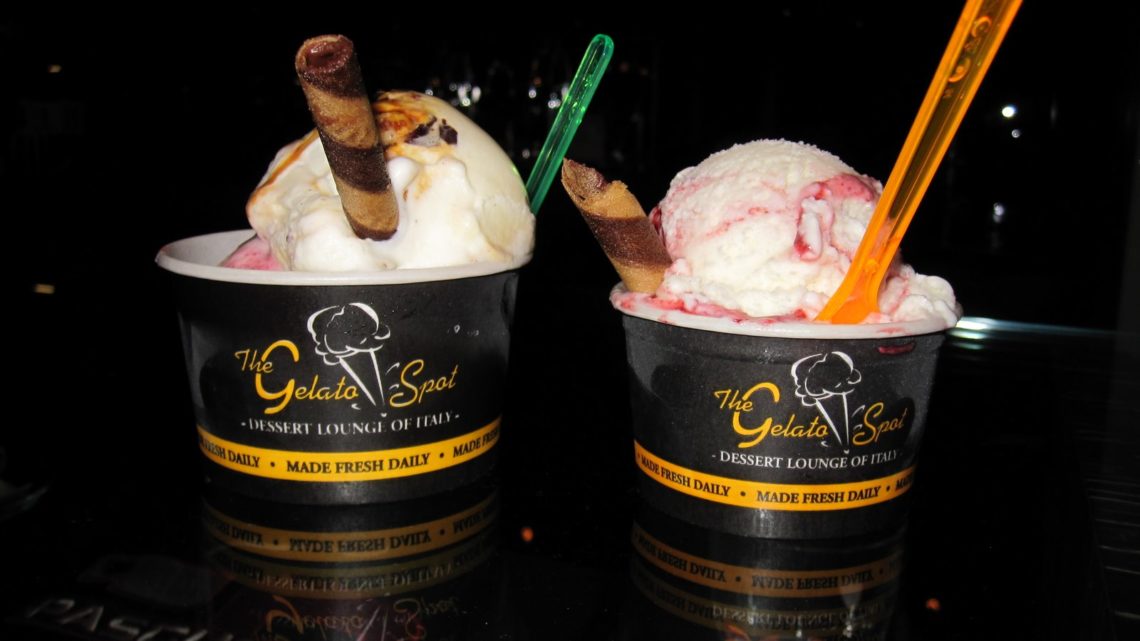 Here's to the happiest 6 months of our lives, and here's to awesome food, friends, and gelato to celebrate!
Get 365 Date Ideas!
We want to help you have the best date nights ever! Grab this FREE printable with 365 date ideas, a date for every day of the year so you never run out of ideas!