80's Themed Stake Dance For Married Adults
When the Universe provides you with the opportunity to attend a married adult 80's dance, you thank the Universe and seek neon ASAP. 
 We had a date already planned last Friday, when my brother and sister-in-law let us know that their stake (collective regional church congregations) would be hosting an 80's themed adult stake dance that evening. They wanted to know if we'd like to join them. 
Of course we immediately changed plans, and hit thrift stores after work. With the 80's being all the rage with the kids right now, it was hard to find stuff, but luckily we scrounged up a neon mini-skirt and some vintage red stone-washed skinny jeans for Jacob.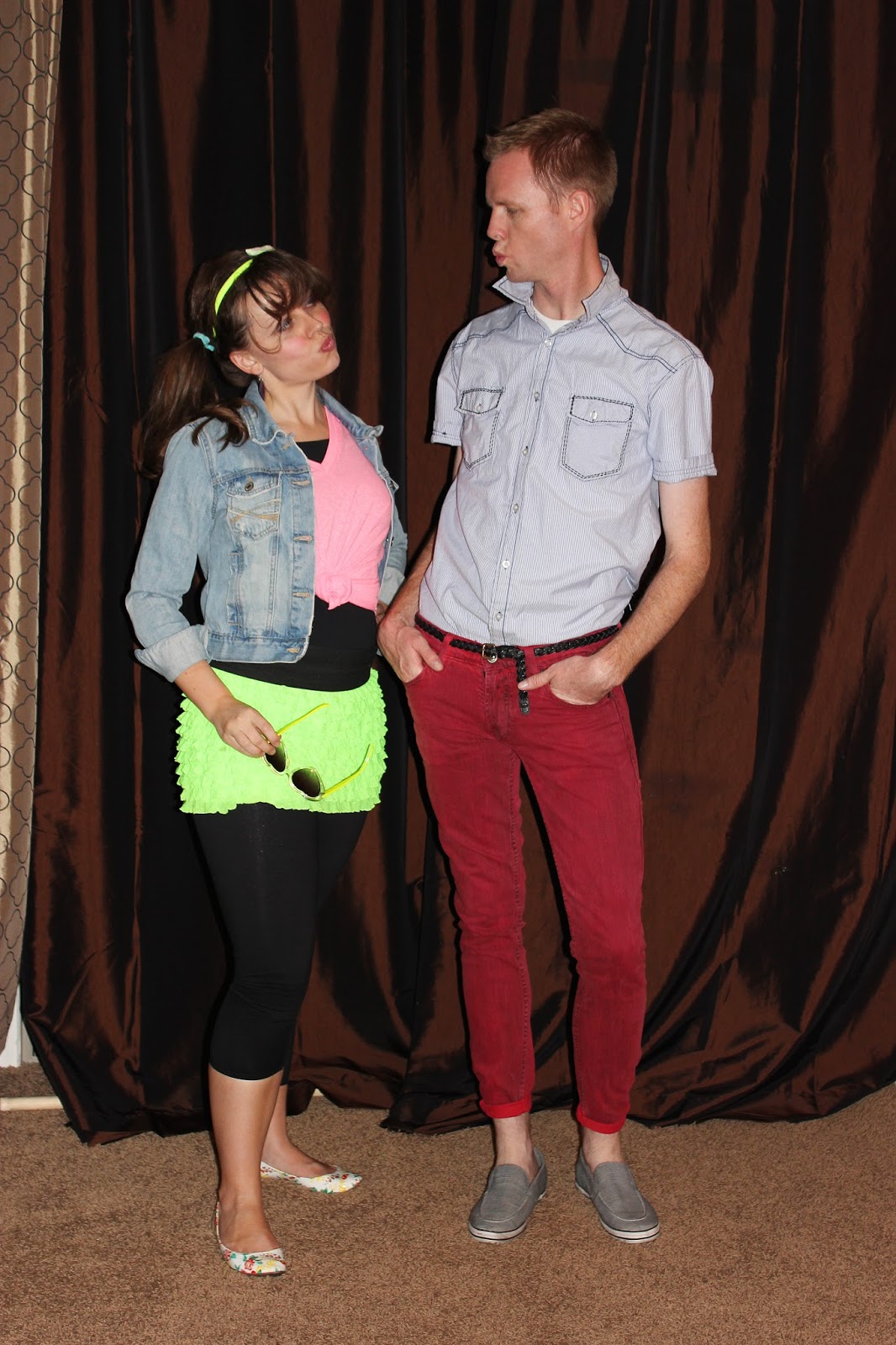 If you're looking at Jacob's ensemble and thinking of the band "Fun" you aren't alone, I had visions of 
THESE GUYS
 all night long.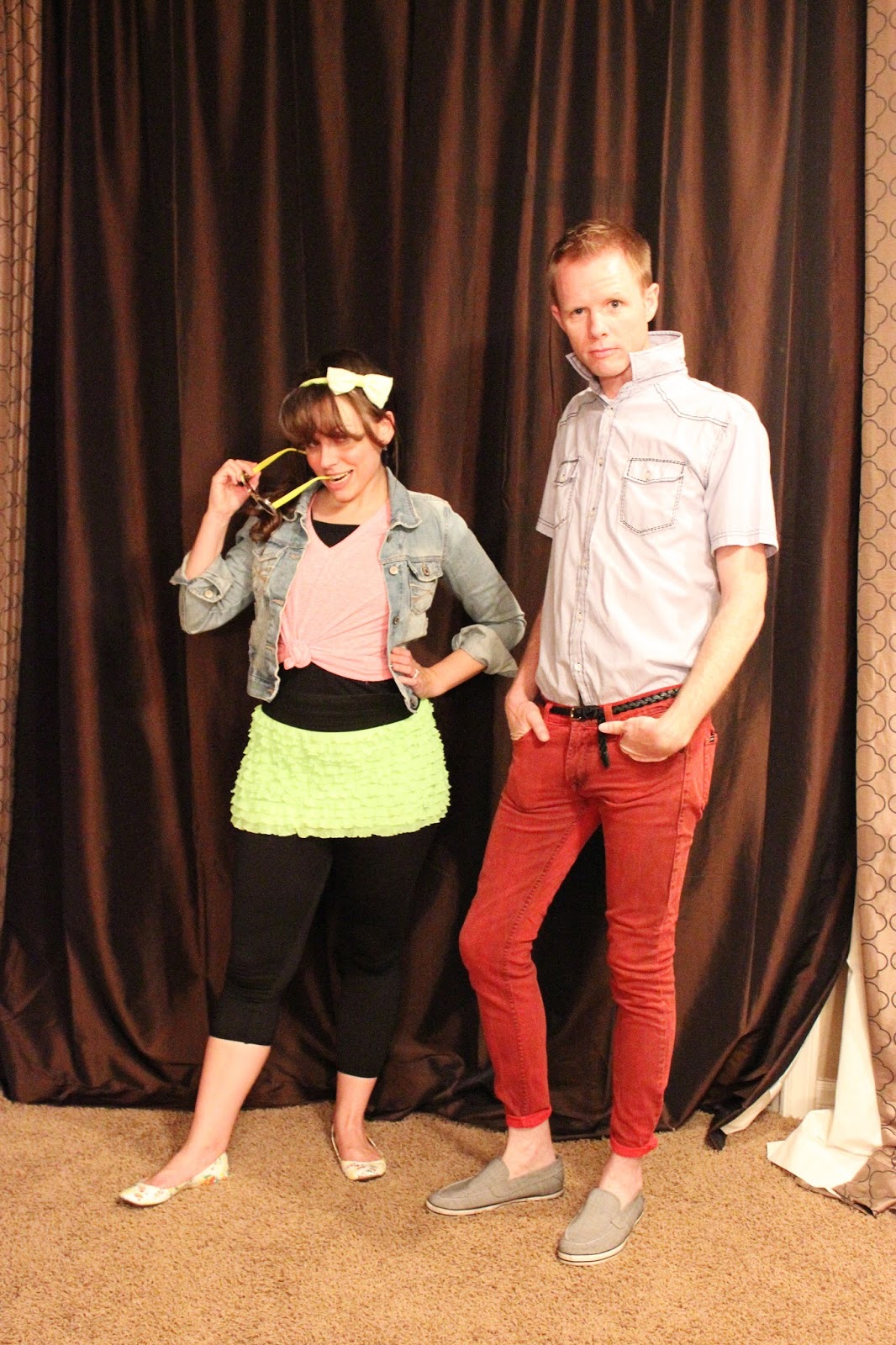 And Jacob wearing skinny jeans for the first time in his life yielded many moments of me busting a gut laughing. 
Jacob moments/quotes of the night
– Realizing he couldn't fit his wallet in his pocket, trying again, realizing again, repeat. 
– Going to put keys in his front pocket and giving a look of horror, and holding up the keys like they were a sharp knife before asking me to put them in my purse. 
"It's REALLY hard to move in these" 
– Watching Jacob dance, then check to make sure he hadn't ripped any area of his pants after. 
Jacob: I feel self-conscious about my thighs
Camille: Now you know how girls feel every time they put on pants! 
"It's like you can see every part of my body in these" 
*Insert response above
and the winner of the night: 
"Well, we never be able to have kids, but at least we had an 80's-tastic time!" 
We really enjoyed hanging with family too. Even if they went rocker 80's and we went preppy 80's and in the actual 80's these groups would never be seen together anywhere but The Breakfast Club.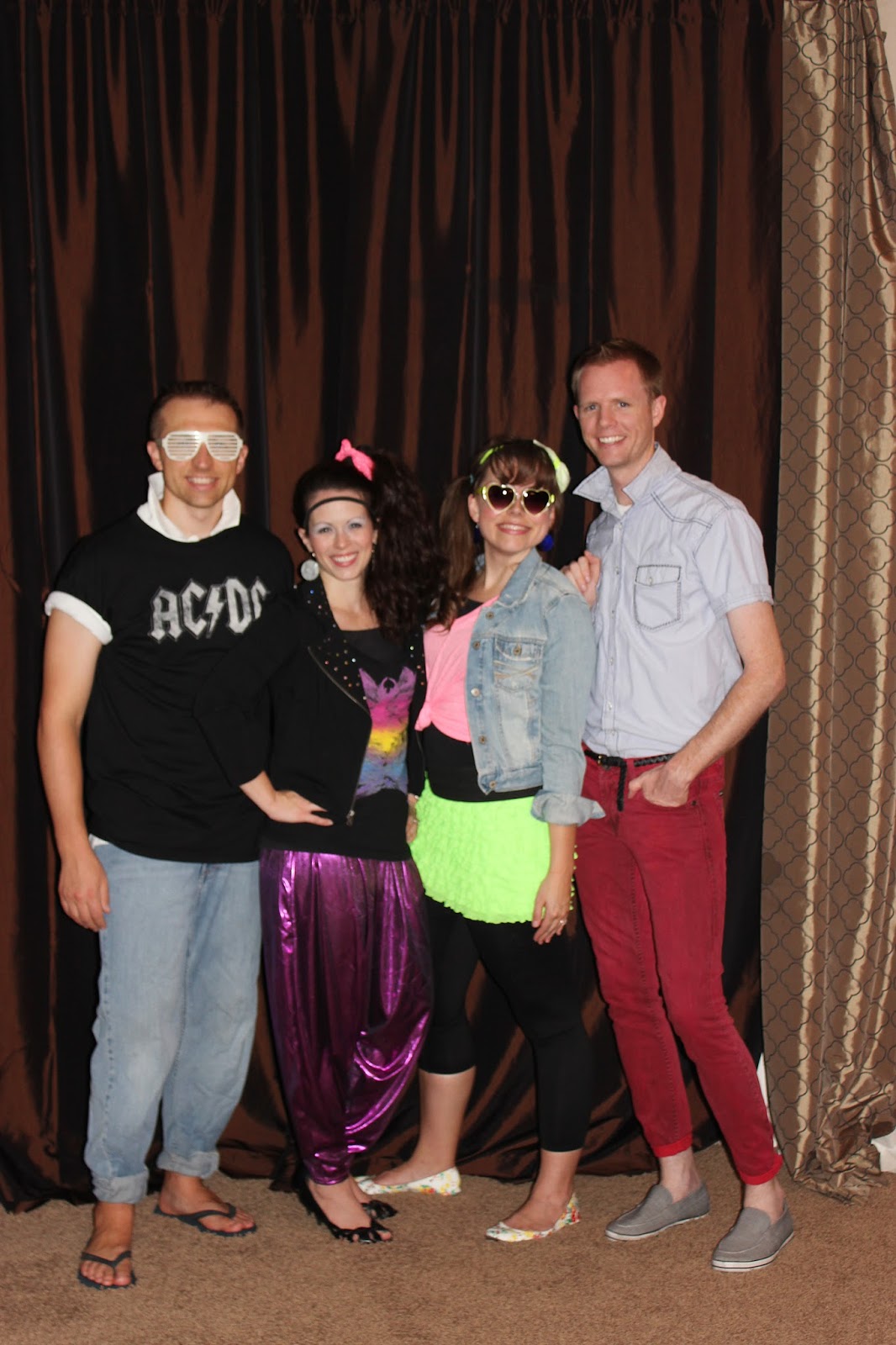 There was a whole lot of "Hammer Time" going on with Kristen, even if no M.C. Hammer was ever actually played….
When we got to the actual dance there was instant childhood nostalgia. For those who aren't Mormons, let me explain. 
Stake dances happen once a month for LDS youth and their friends. They are a time teenagers 14-18 can show up to a clean, safe environment and have a good time. They happened monthly, and I can't even count the number I attended as a teen! 
I entered to find the same baked good refreshment table with pitches and pitches of water I saw so often in my youth.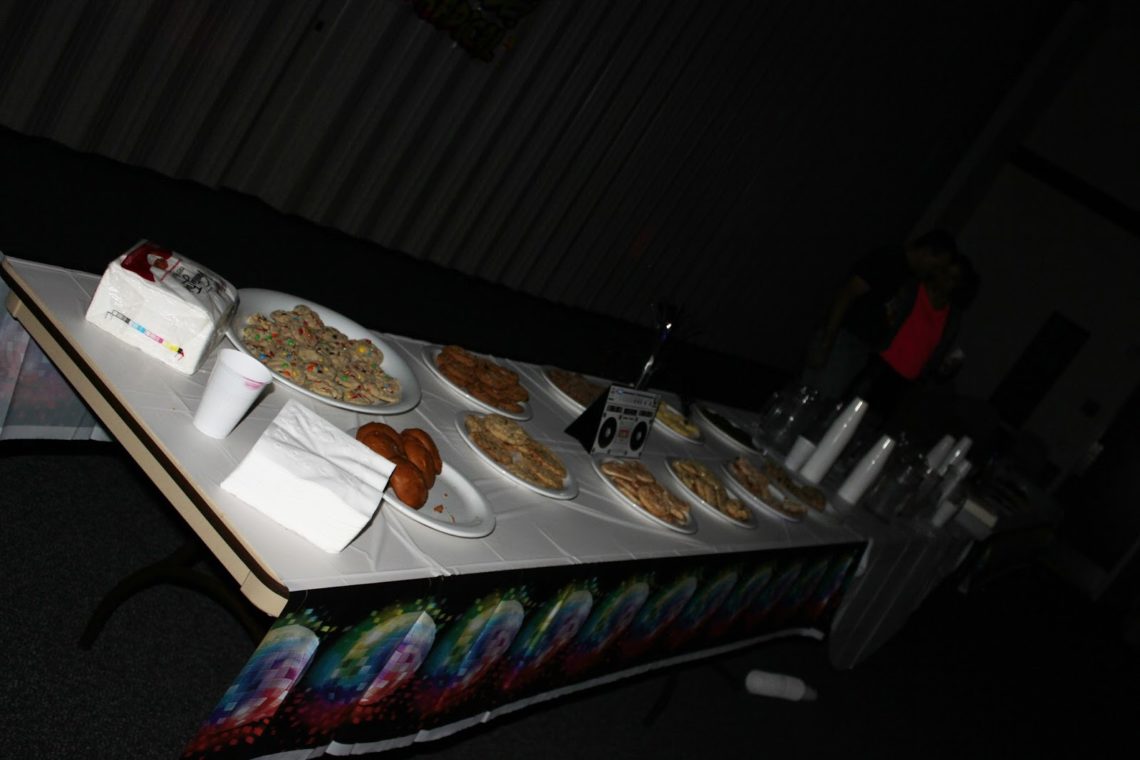 There was the band/DJ up on the stage playing pop songs (of the 80's this time) 
And some things never change- there were socialites up dancing and wall-flowers hanging on the side! 
Courtesy of the Whitings there was Michael Jackson moonwalking and some Rodger Rabbiting, with some terrible lighting pictures to prove.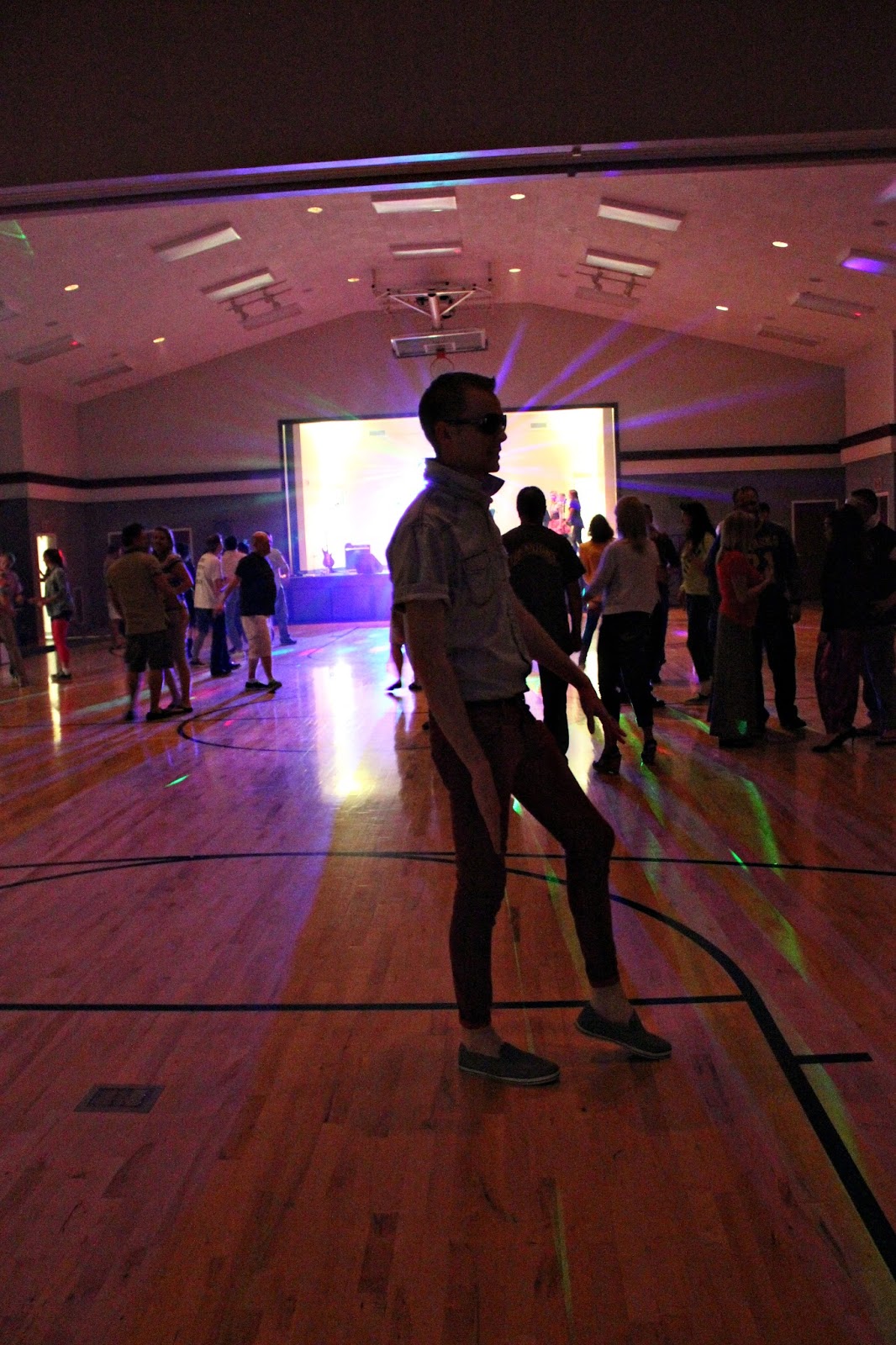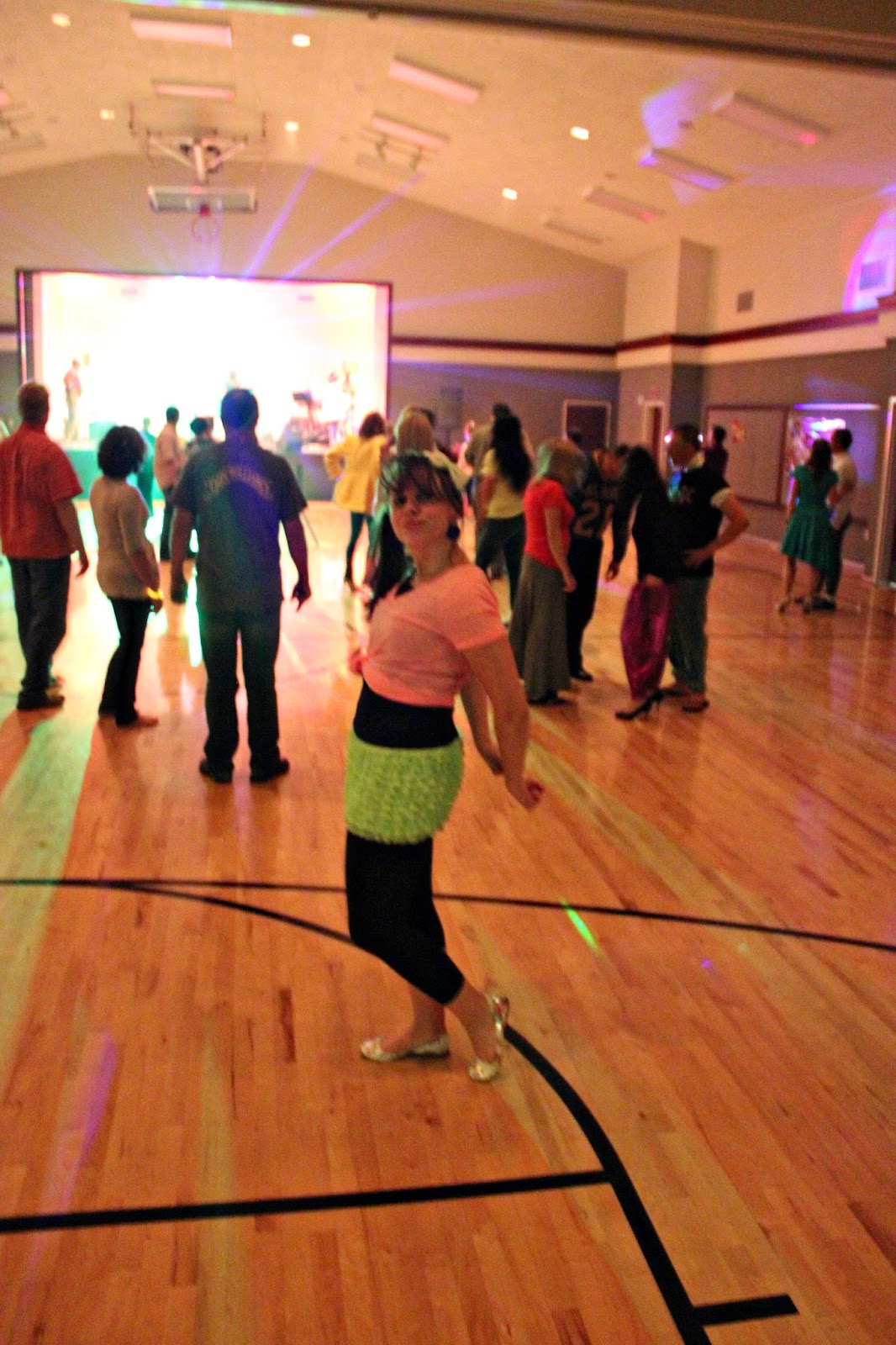 Seriously, churches hosting themed dances for adults is one of the greatest ideas out there. We had a blast, let loose, and felt like teenagers again. 
This picture pretty much sums up how we felt about the night.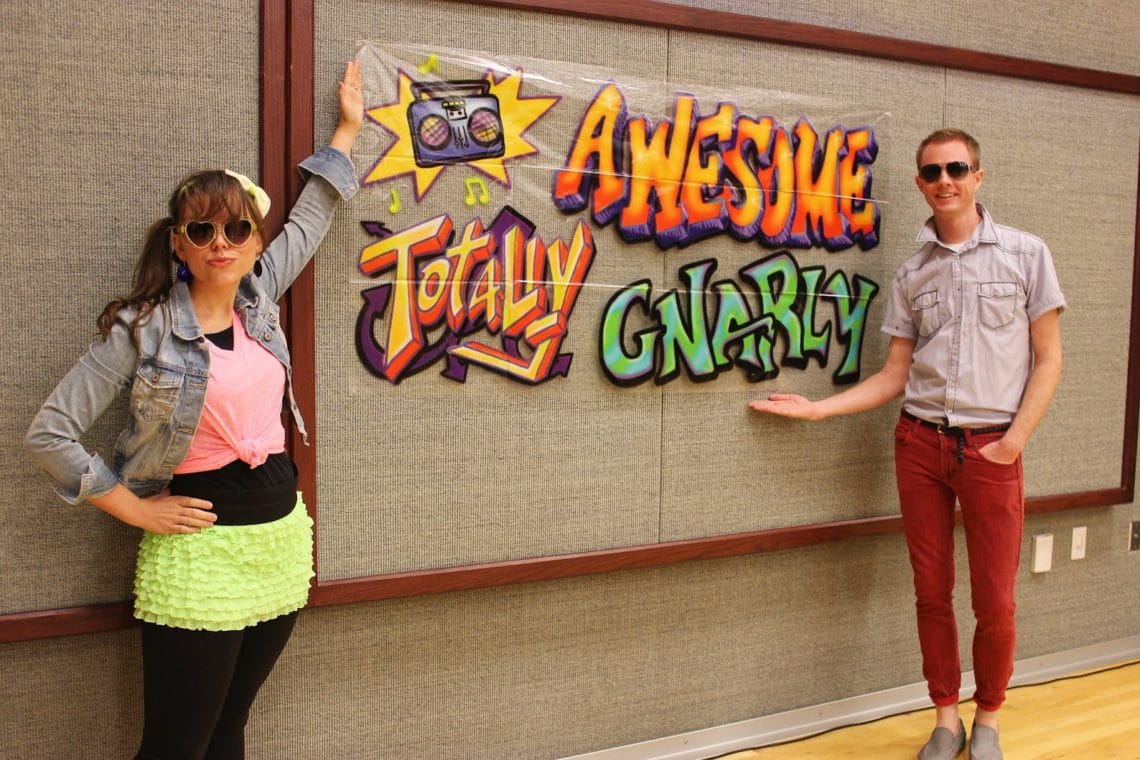 Get 365 Date Ideas!
We want to help you have the best date nights ever! Grab this FREE printable with 365 date ideas, a date for every day of the year so you never run out of ideas!