A Cold Winter's Night Date
Date Info: 
Choosing Your Next Book Bookstore Date
Price: Cost of books purchased- otherwise free 
Location: Any Bookstore
This past week we had a huge cold front hit Arizona. This basically means we had a week of winter like most the country gets to experience. There were freezing temps, ice on sidewalks, wind, and the need for coats- all things that are abnormal for us in winter!
I'm not complaining, I love seasons and I miss them often. My long runs were easier in the cold, and I really enjoyed the fact that I actually wanted to eat warm food!
We decided to take advantage of the cold weather and have a winter-themed date with cozy activities.
This included wanting to snuggle up with a book, eat soup, and drink hot chocolate. So we figured heading to our favorite soup place and a bookstore would be a great winter date!
We started out with some soup and headed to one of my favorite restaurants that just recently opened in Mesa. Zupas is a delicious soup, salad, and sandwich place where everything is good. Seriously, I went lots when I lived in Provo and I've never had something I didn't love! The tomato soup, piña colada chicken salad, and turkey bacon avocado are all personal faves! Jacob loves the enchilada chili, club panini, and nuts about berries salad.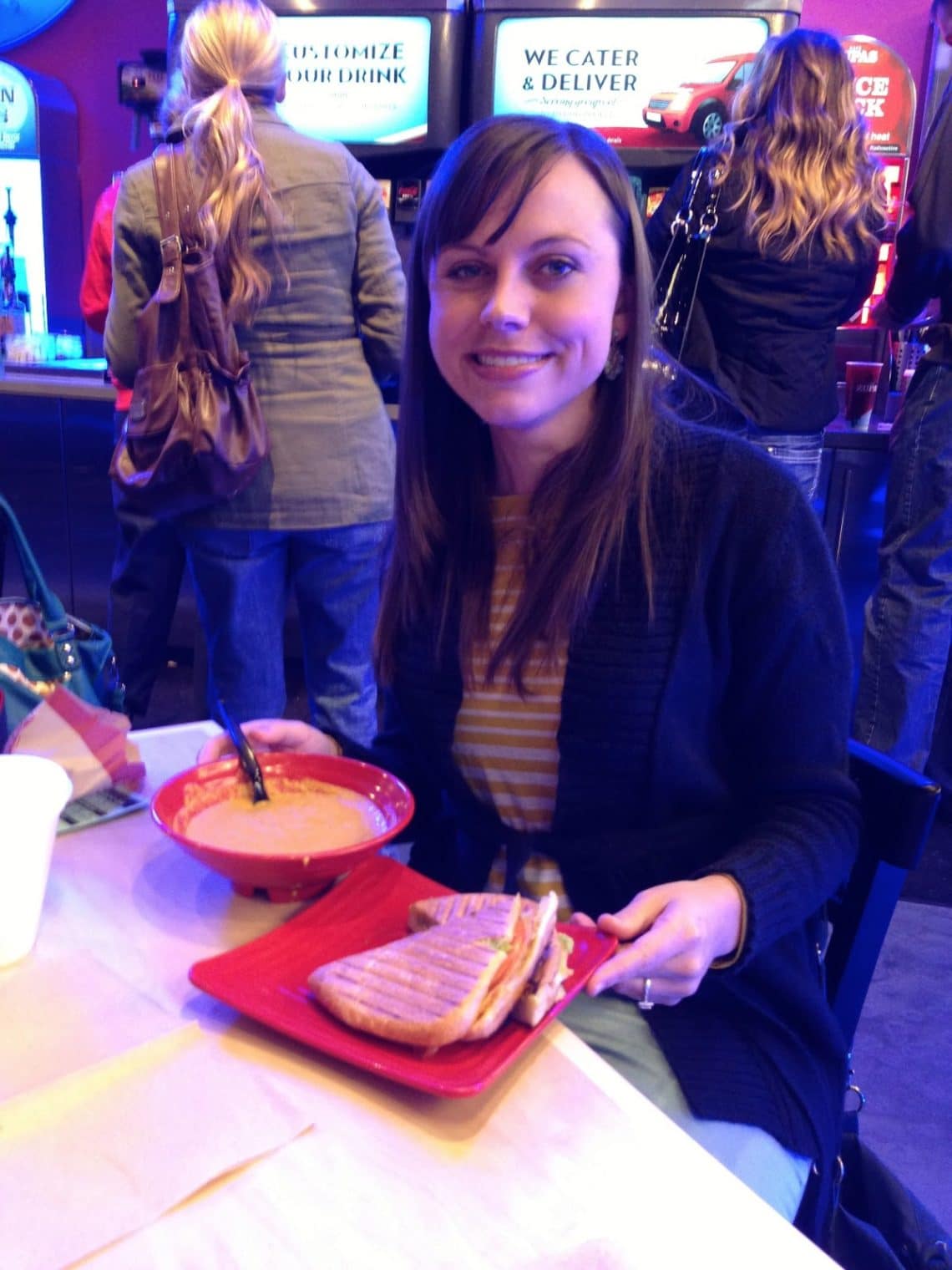 Every combo meal comes with bread and a chocolate covered strawberry. We were loving the huge strawberries the size of my fingers. I'm glad we still have amazing produce all winter long, that's a huge perk of the Southwest!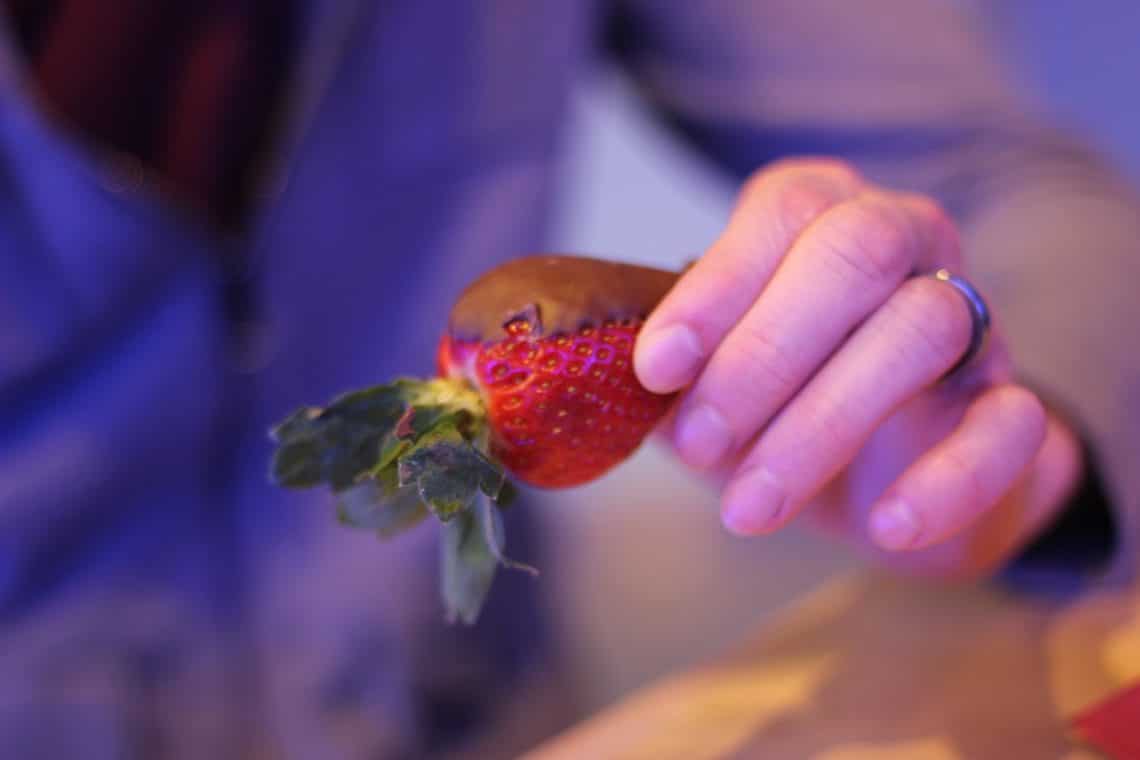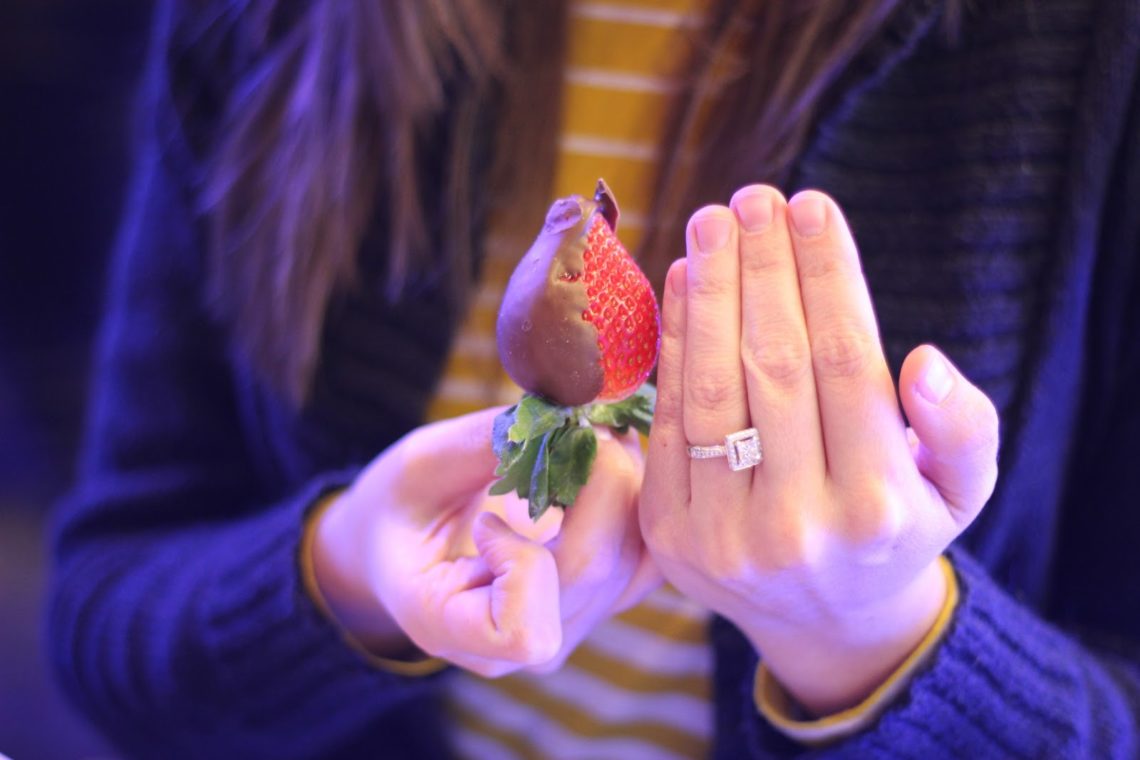 We headed across the street to Barnes and Noble to select some new reading material. We are both readers, but have spent a lot of time reading professional-based books and articles the past few months. We decided it was time for some literature in our lives!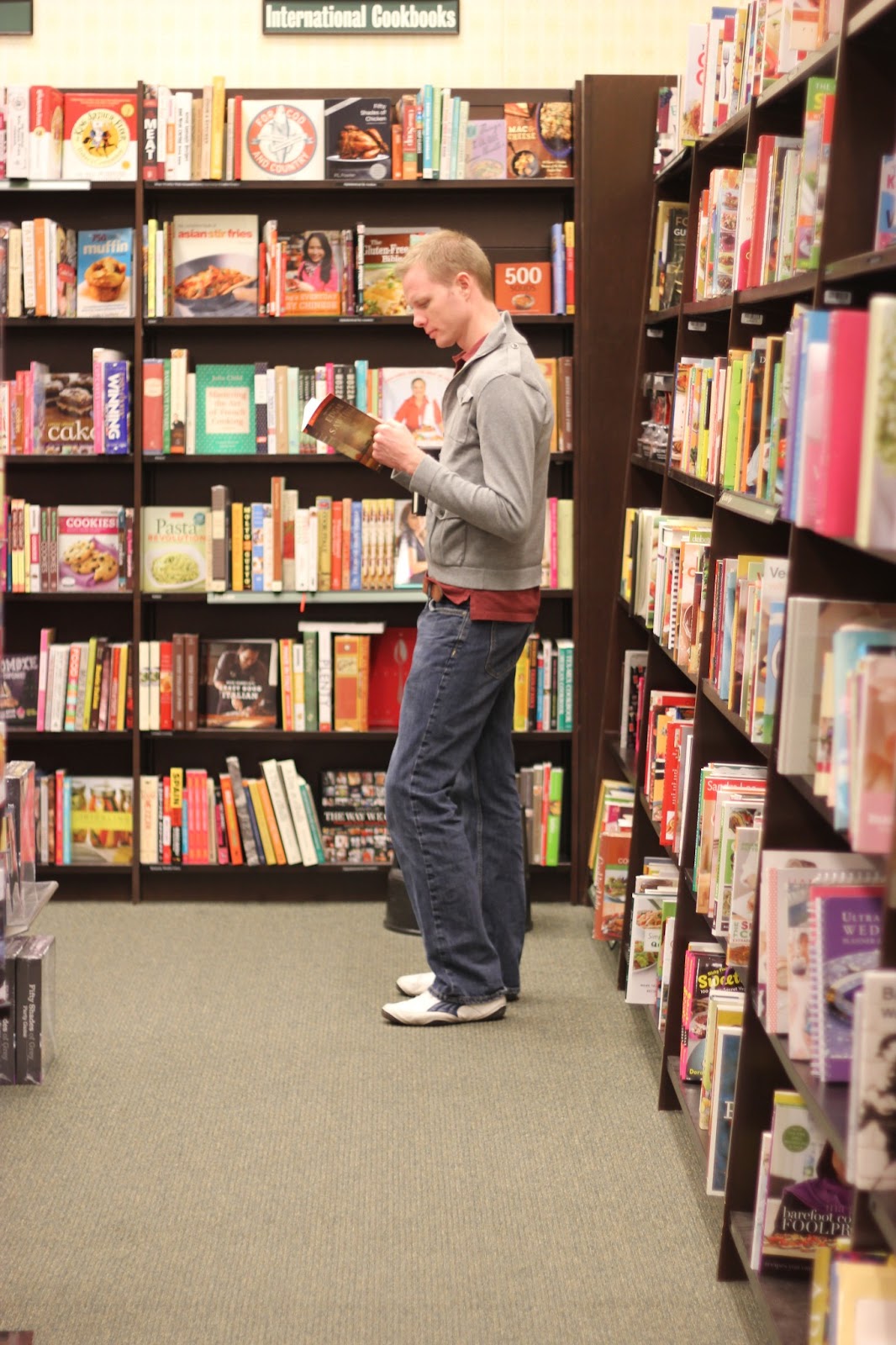 And really, isn't there something in the quest for a good book that is perhaps more fun than actually reading the book? Why else do so many people have libraries of books they've never read? Why are most my friends on Goodreads uploading "To-Read" books instead of "Reading" books? It's just exciting to read the summaries, think about what the book may hold, and plan to read several in the near future. I think if you wanted a totally free date you could go and just build a "To-Read" list.
We did actually buy our books, and it was funny that after looking at some friend recommendations we both decided we wanted to read the same two books.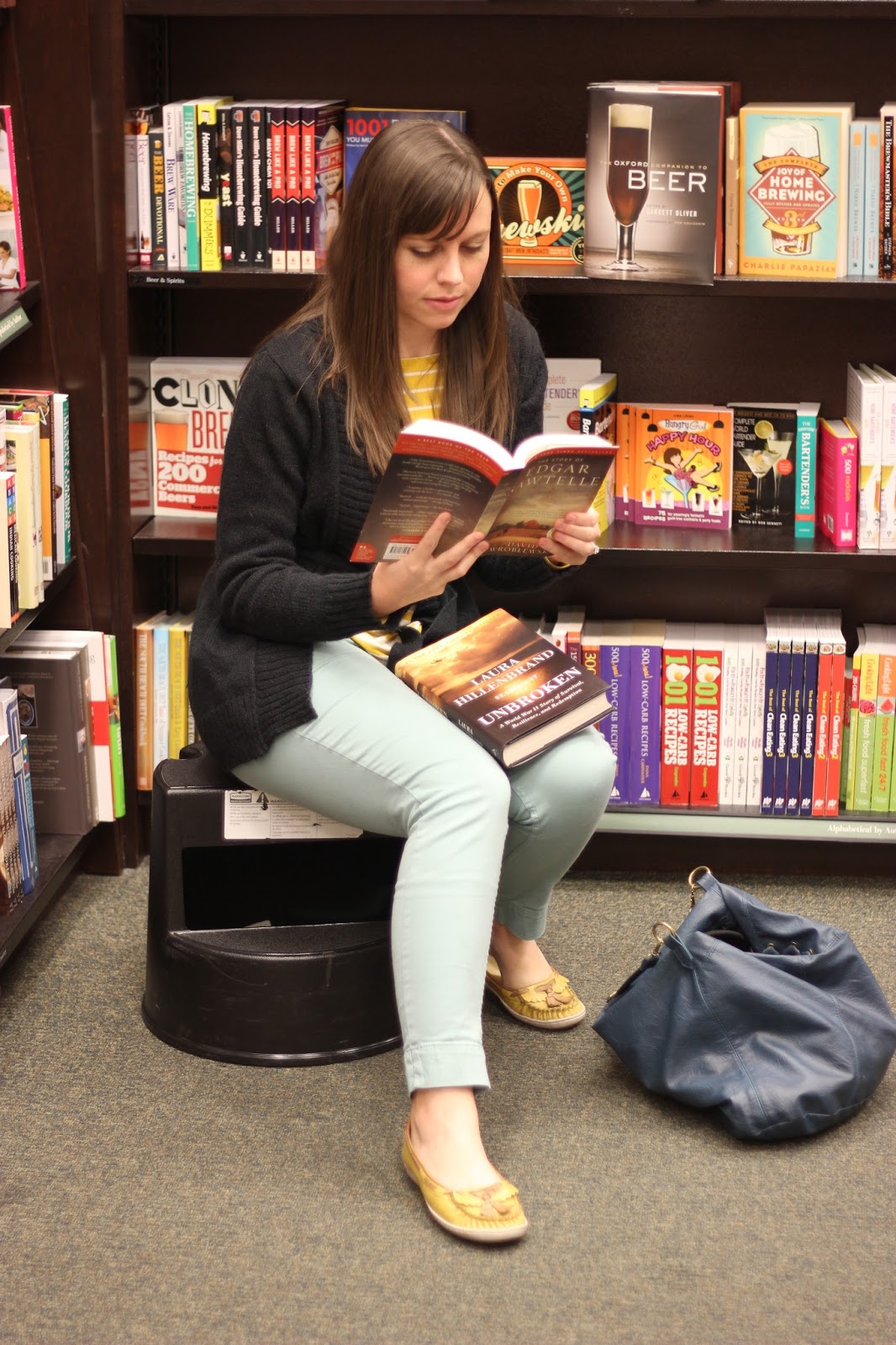 We decided who was going to read which one first, and we made our final purchase:
Camille- Jitterbug Perfume by Tom Robbins
Jacob- Unbroken by Laura Hillenbrand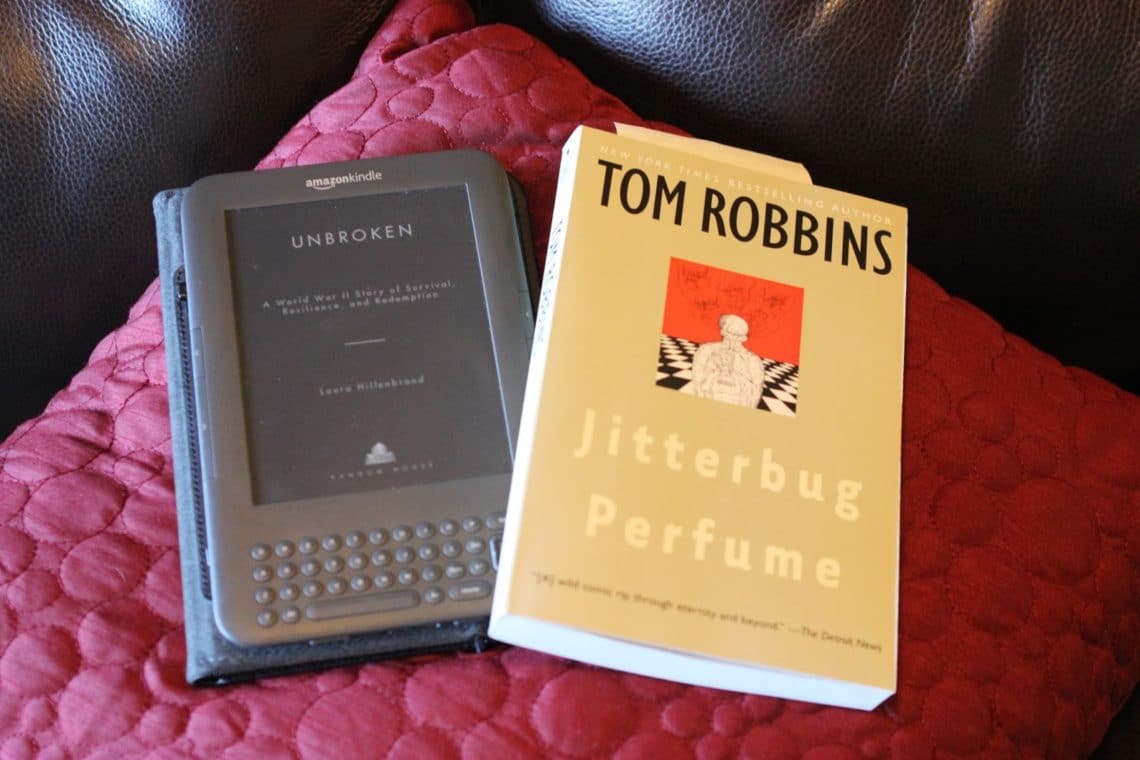 We purchased, came home, snuggled under a pile of blankets, and enjoyed reading on a very cold winter night.
Get 365 Date Ideas!
We want to help you have the best date nights ever! Grab this FREE printable with 365 date ideas, a date for every day of the year so you never run out of ideas!