A Letter To The New Parents Trying To Survive Life One Month In
I received a free sample of Gerber® Good Start®
Infant formula
or Gerber® Soothe
probiotic colic drops
from Gerber. My thoughts and opinions are my own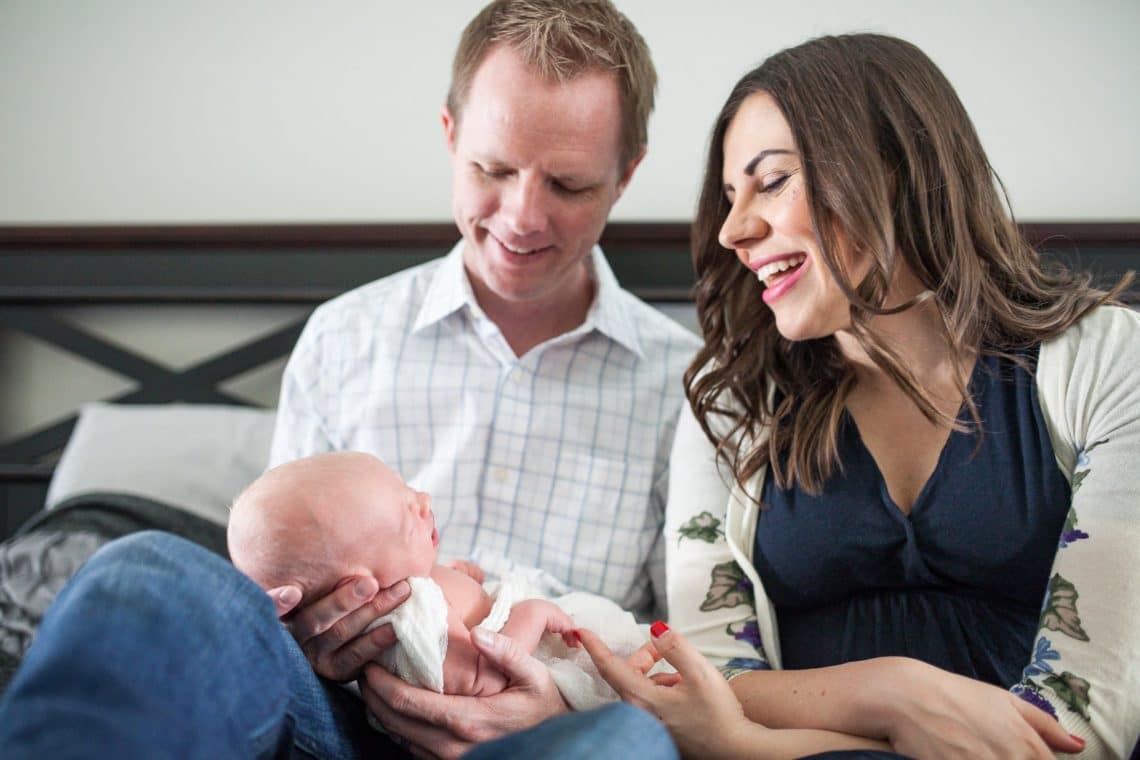 This picture is a pretty accurate description of how things started looking at about the 3rd week into parenthood. I had almost forgotten this phase, until a friend reached out to me and asked me several question about what it's like to have a baby with stomach issues, and how you know what to do when your baby starts crying for so long and seems in so much pain.
Oh how it took me back! We were still so thrilled and smitten with our newborn, but he shifted from a sleepy, peaceful baby to one that got really fussy and cried a lot- particularly at night. I felt terrible wishing I could help him, but for the most part I sat baffled at what was happening and how to even help him when he seemed in so much pain. The Baby Blues are a real thing, and even if you're pretty mentally healthy there will be a few random days of crying for no reason, or crying with good reason but at something you'd normally do okay with. Any new mama who tells me they are struggling with the colic phase I ask how they are doing, because it's hard not to sit and cry right along with a baby you sometimes feel completely helpless with.
Oh parents who are entering this phase, I hope you know that it is just a phase. It will get better, and I hope you utilize tools better than I did! I had a great support system, I called in for reinforcements, but I still spent far too many days stressing about the tears. If you find yourself in this very normal phase where baby is crying more than you think it should, here's a few tips to survive life from 3 weeks-16 weeks of baby's life and have more smiling and less crying for all.
1. Colic is a thing. It's a tough thing, but it's the reality of the situation for many parents. Do what you can to research it! Understand that crying is a part of who they are and that it doesn't mean your'e a bad parent or doing anything wrong! Learn the tools to cope, to help, and educate yourself so you don't internalize the problem!
2. Do what you can to find supplements to help with it such as GERBER® Soothe probiotics Colic Drops. They are clinically proven to help, and they can be an amazing aide as you learn to help comfort baby and soothe them while they figure out their voice and discomfort causing the issues. Seriously, a dose of this and a day later, and colic drops were a lifesaver to for us! They are safe to use when they are newborns, and it's something I wish someone would have clued us into before week five. It helped quite a bit and I'm so grateful colic drops are out on the market!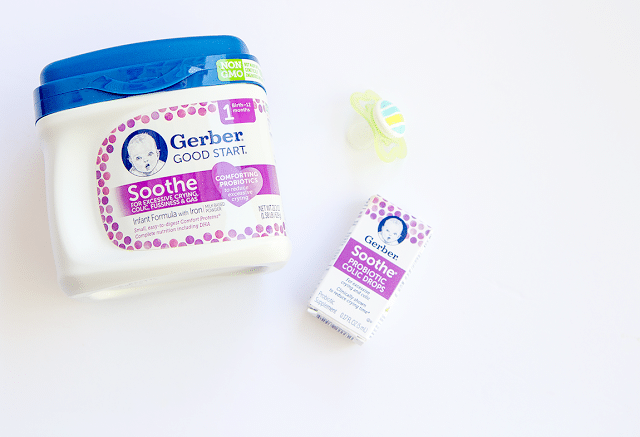 3. If you're formula feeding, look into 
GERBER® Good Start® Soothe Powder formula. Similar to the colic drops, a formula designed to help aide in stomach issues can make a huge difference in the amount of tear you'll see from your child! 
4. Learn to swaddle and hold them in the correct positions. Sometimes a little gravity to aide digestion and an extra tight swaddle make all the difference in baby's comfort. 
5. Have a support system. There was a day I called my mom in tears and left for an hour while my baby screamed to another patient and loving adult. It gave me a break to pull myself together, buy a treat, recompose, and come back more ready to help! I'm lucky I handled the situation fairly well, but I also feel like even those in a good mental place need a break now and then. Those who aren't doing so well, I'd get a strong support system so you can leave more often. Also, don't be afraid to talk to a doctor about your own mental healthy if it comes to it. 
6. Have your favorite indulgence on hand if you feel like you're in survival mode! How cookie butter by the spoonful saved me a few extra rough nights! It sounds silly, but your favorite TV show, a treat, etc. can make all the difference on some tough days when you're hearing way more crying than you should. 
7. Make sure to visit their pediatrician and bring up the concerns. There may be more than colic going on, we had reflux as well in our case, but your doctor can help you rule out any other problems and help you come up with a plan to cope with any specific issues your child may have in isolation or in tandem with colic. 
7. Keep perspective! You can buy products to help, you can get physical help, and even if you still feel helpless at times, know it's just a phase! They do outgrow this fussiness, and you'll about die when you see them smile and burp themselves in a few more weeks. You can do this!
I promise it wasn't long before we started seeing this smirk and then life was so much happier for all parties!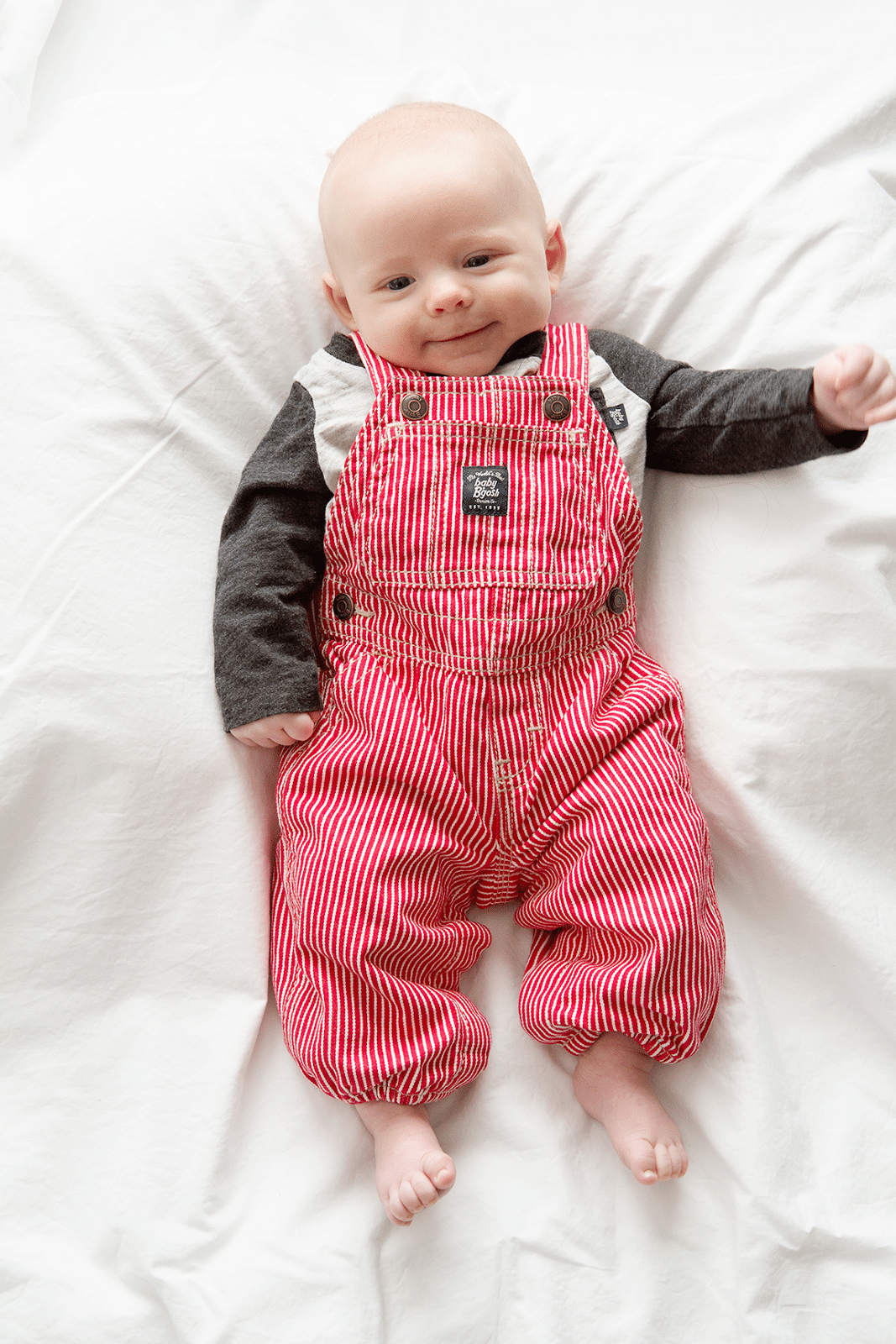 Any other more experienced parents have any tips to add? Please do so in the comments!
Get 365 Date Ideas!
We want to help you have the best date nights ever! Grab this FREE printable with 365 date ideas, a date for every day of the year so you never run out of ideas!