A Night At the Movies: The Help
Sometimes we try to take pictures with the timer, and we can't run back in time.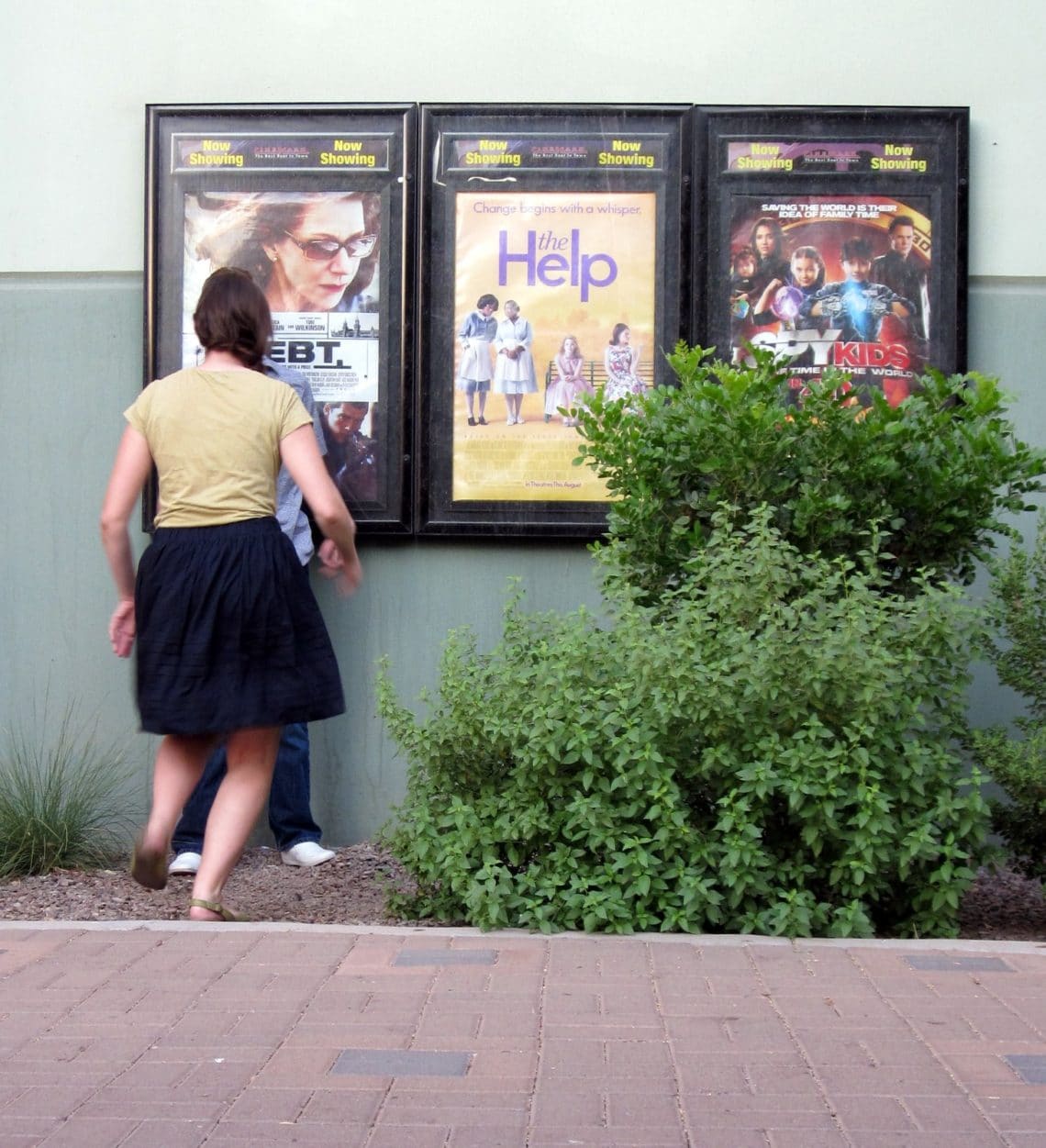 Then the next time we almost make it back, but have an awkward look on our faces since we thought we had another second or two.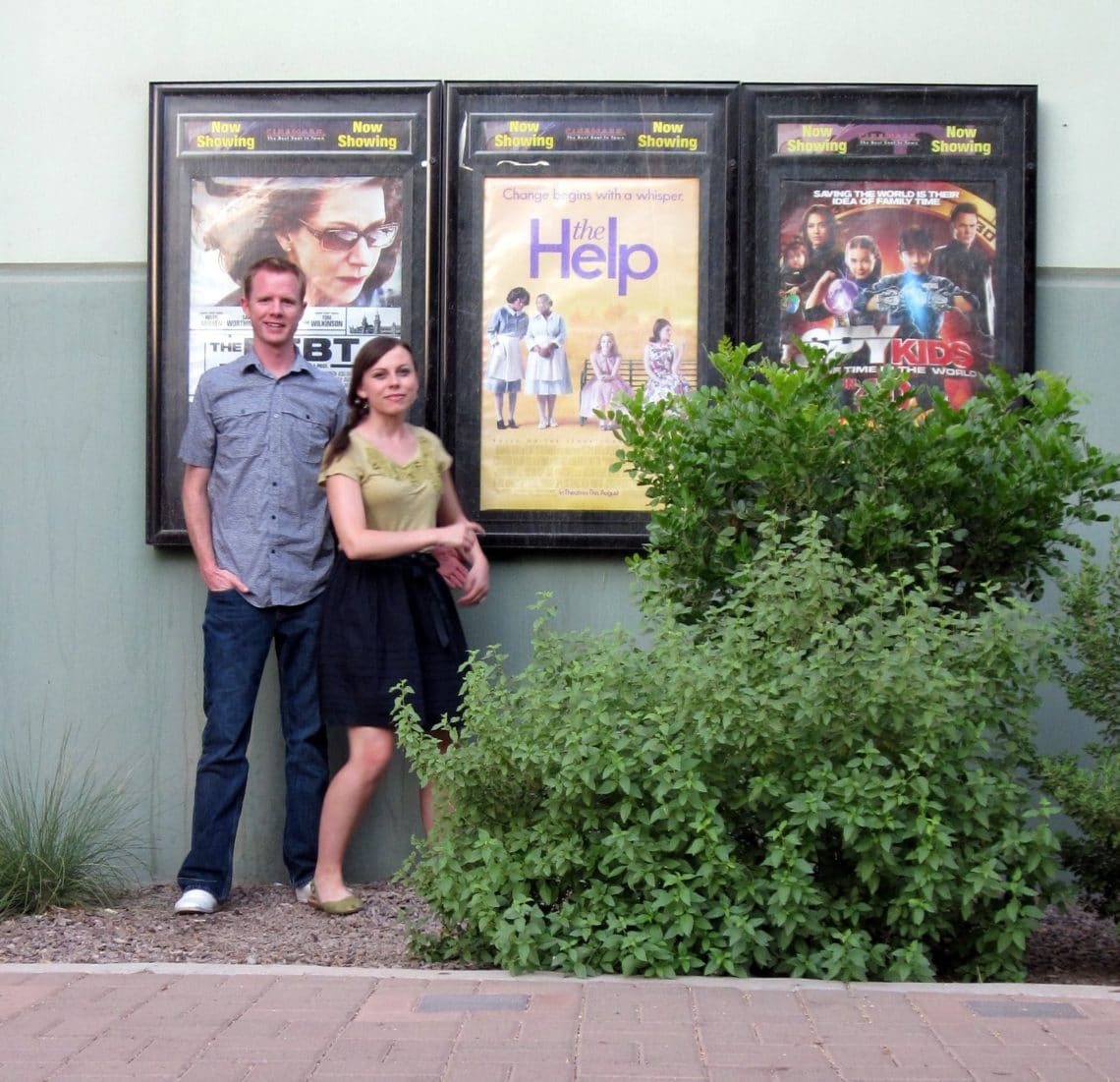 And then we think we get it right, but Jacob forgets that when you grab your wife's waist when she's wearing a high waist skirt it looks sketchy, even though it wasn't. Trust me, it wasn't.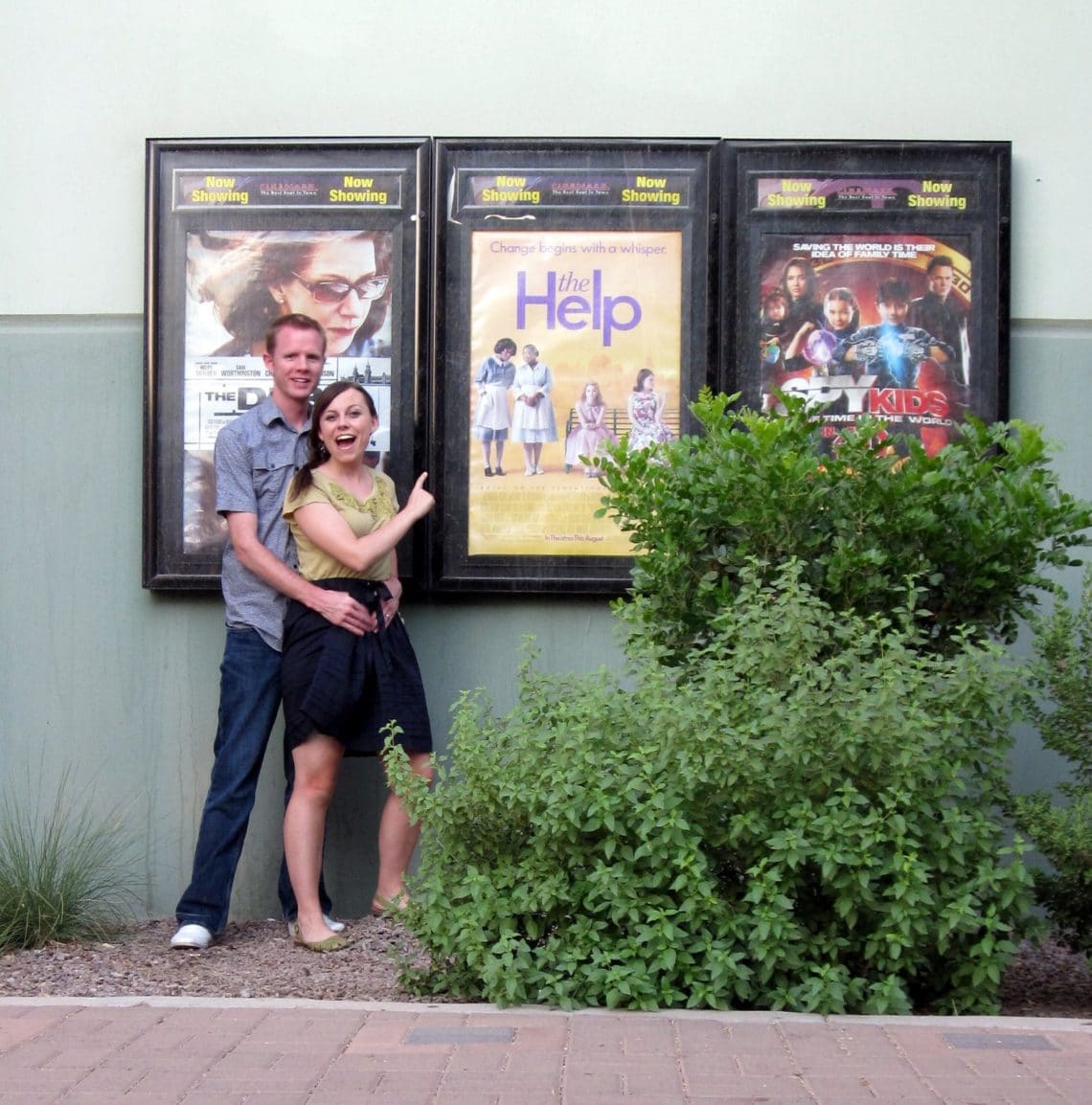 With the AZ heat pounding down on us and most our date ideas involving the great outdoors lately, we decided to give into the dinner and a movie.
Camille's undergrad is in English, and thus some literary/humanities based dates arise. After finishing The Help a few weeks ago and asking Jacob for 2 weeks to go see it, he caved.
We expected disappointment to be honest. I mean name one movie that exceeded the book pretty much ever. No, musicals don't count as Wicked is clearly better than the sexually explicit bestiality entrenched book. Anyway, back to the point, we were surprised that The Help only varied in plot slightly with the Constantine plot and some characterization. How can you fit a 400+ page novel into 2 hours, it's just not possible. BUT they did a pretty great job doing it and I agree with the director the naked man at Celia's house wasn't needed to show the characterization of Celia.
Definitely recommend this for a date night must see. Even if it's leaning toward the side of a movie woman may enjoy more than men, you can always do what we did and bribe the husband with a Chick-fil-a chocolate shake after. Works like a charm every time!
Sidenote: Livingsocial does a deal every couple months for super discounted movie tickets. We spent $9 for both tickets and didn't mind going to a theater a couple miles further than our usual theater. If you're on a budget and looking for movie tickets, watch Livingsocial deals or find a friend with a Costco membership.
Get 365 Date Ideas!
We want to help you have the best date nights ever! Grab this FREE printable with 365 date ideas, a date for every day of the year so you never run out of ideas!