Achievement Celebration, a Romantic Stroll, and Probably Way Too Much Personal Information!
Something pretty great happened in my life this past week, I achieved one of the most ambitious goals I've ever set for myself and paid off my student loans from my MBA in about a year. I've learned some valuable financial lessons, great things happen when you don't use your raise or bonus for anything besides debt payment, and you can do without a lot of crap you think you need! For all who have mocked me for my crappy phone, slow computer, or packing my lunch everyday, I hope you understand! I feel like all those extra $50 I would add when I could really added up. I suppose that collecting summer pay as a teacher and working my new job thing didn't hurt much either, it definitely sped up the timeline by several months! 🙂  It feels so amazing to be totally out of debt, I almost don't know what to do with myself! I seriously feel so blessed! To celebrate Jacob let me choose anywhere I wanted to go to dinner for part one of this Friday's date.
Here comes another personal fact, wow, this post is loaded with them! I have Poly-cystic Ovarian Syndrome- a really not fun endocrine problem that messes with a lot of things. I know I'm not alone, about 1 in 10 women have it, and so I know many of you know my pain! One of the worst parts for me is my blood-sugar. I have a lot of symptoms of both diabetes and hypoglycemia, so I really have to watch what I eat and when I eat, particularly when I'm having cyst problems. I've found a strict diabetic diet for about month usually solves the problem and then I can go back to some sugar and carbs until the next round of problems crops up. Sadly, this month is one of those times. If I had my way we'd go eat Creme Brulee for dinner at Ruth's Chris, but I'm pretty committed to feeling great again so I had to choose a completely carb-free, sugar-free meal. Don't worry, I had a place in mind pretty quickly!
Shout-out to my coworker and blogging friend Katie who came to work one day and said "You HAVE to go on a date to this place I tried last night." She proceeded to tell me about a new restaurant in the heart of Downtown Scottsdale called Nourish.
The whole premise is the idea that they cater to allergies and dietary restrictions while still tasting amazing.
They are in one of the urban Frank Loyd Wright inspired communities with all kinds of hipster shops, restaurants, and luxury condos. Not to mention the amazing gardens. But really, let's get to the main attraction: THE FOOD!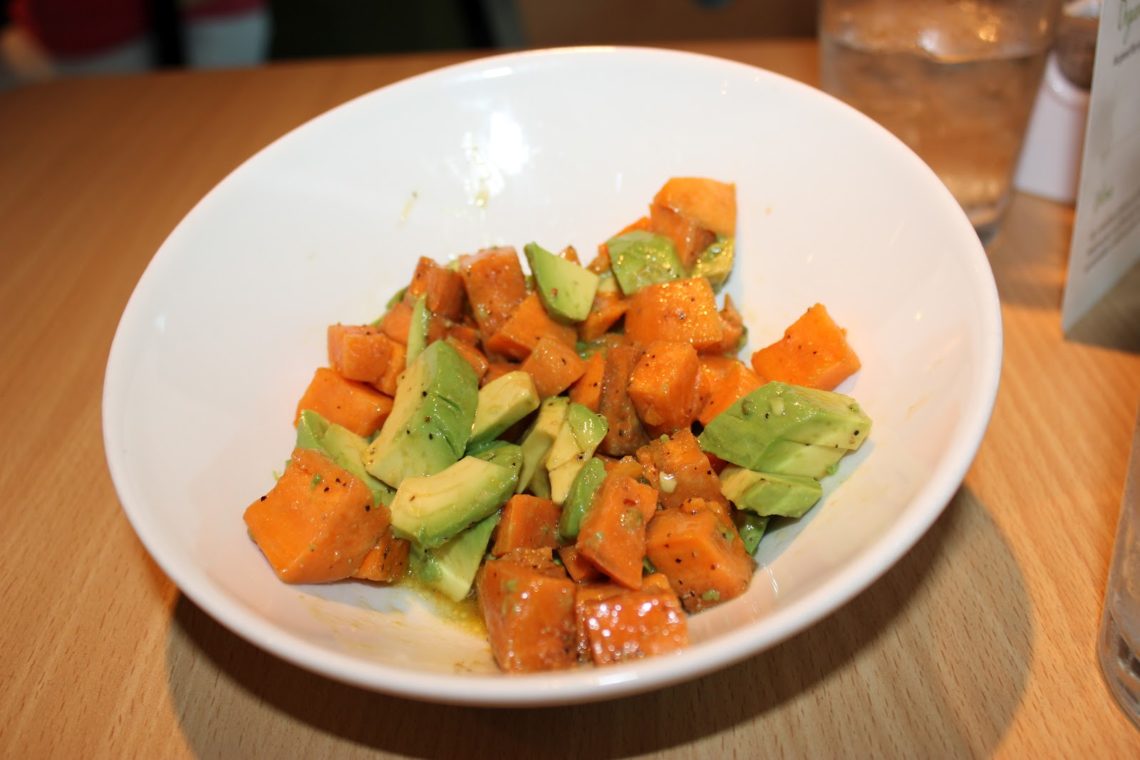 The sweet potato and avocado salad was a huge win- we'll be trying to imitate this soon!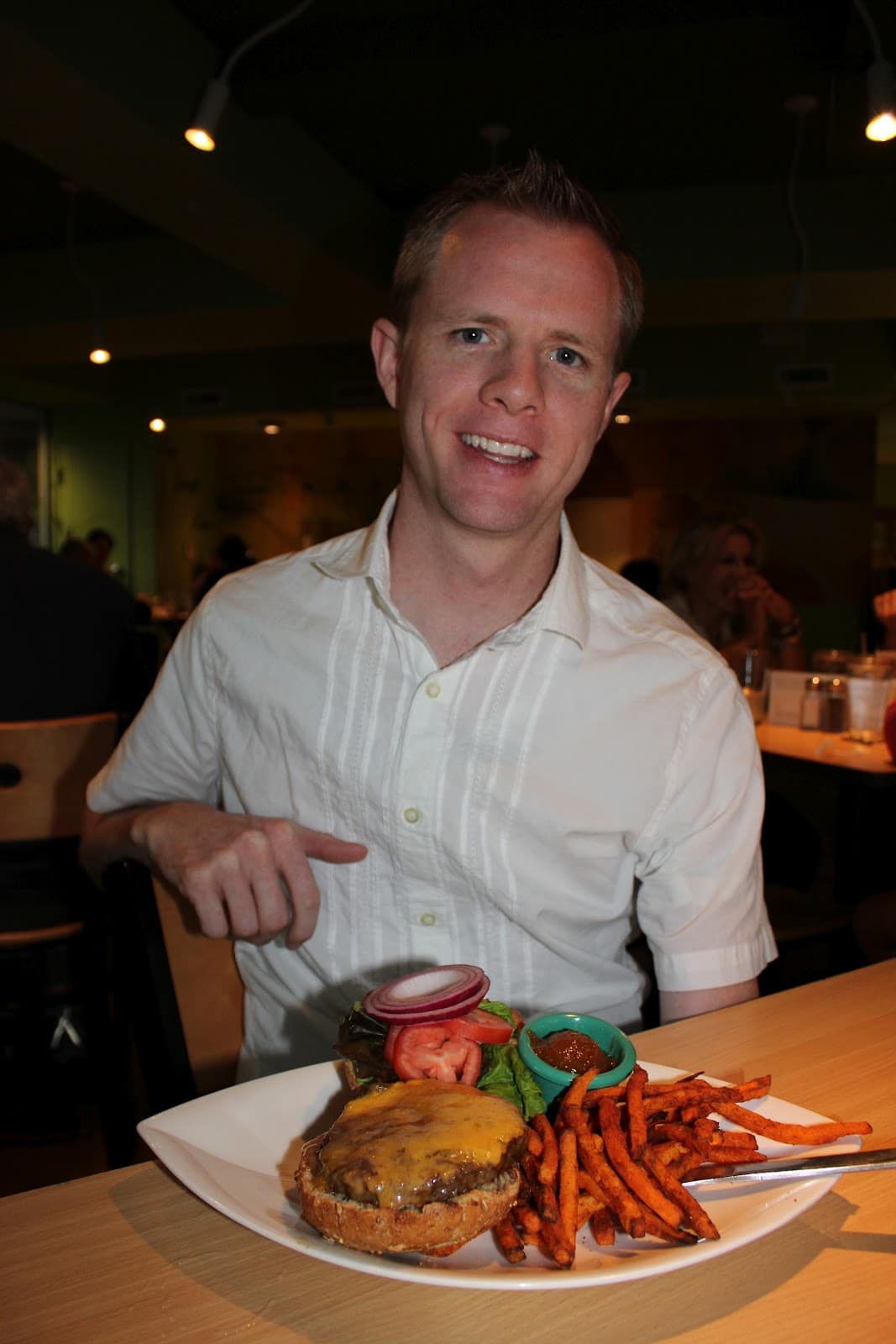 Local organic beef really does taste better, so when we splurge on dinner that's often on our list of choices! Not to mention the sweet potato fries, the apricot chipotle dip was pretty awesome too! I can only handle a few, so I watched Jacob enjoy so many for me!
I'm a fish fan, Jacob isn't. It's a treat to go get some fish every now and then! The tilapia was really great.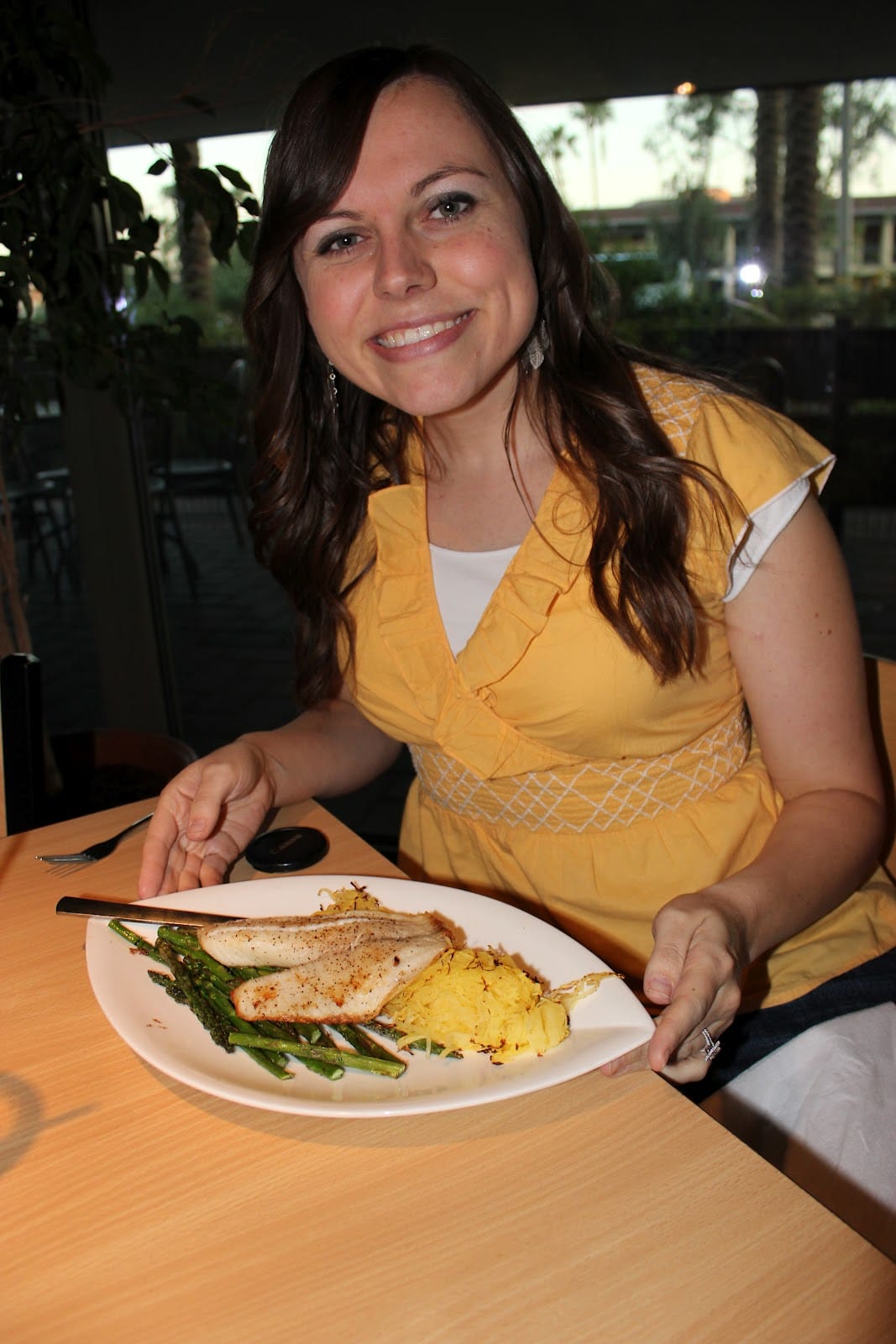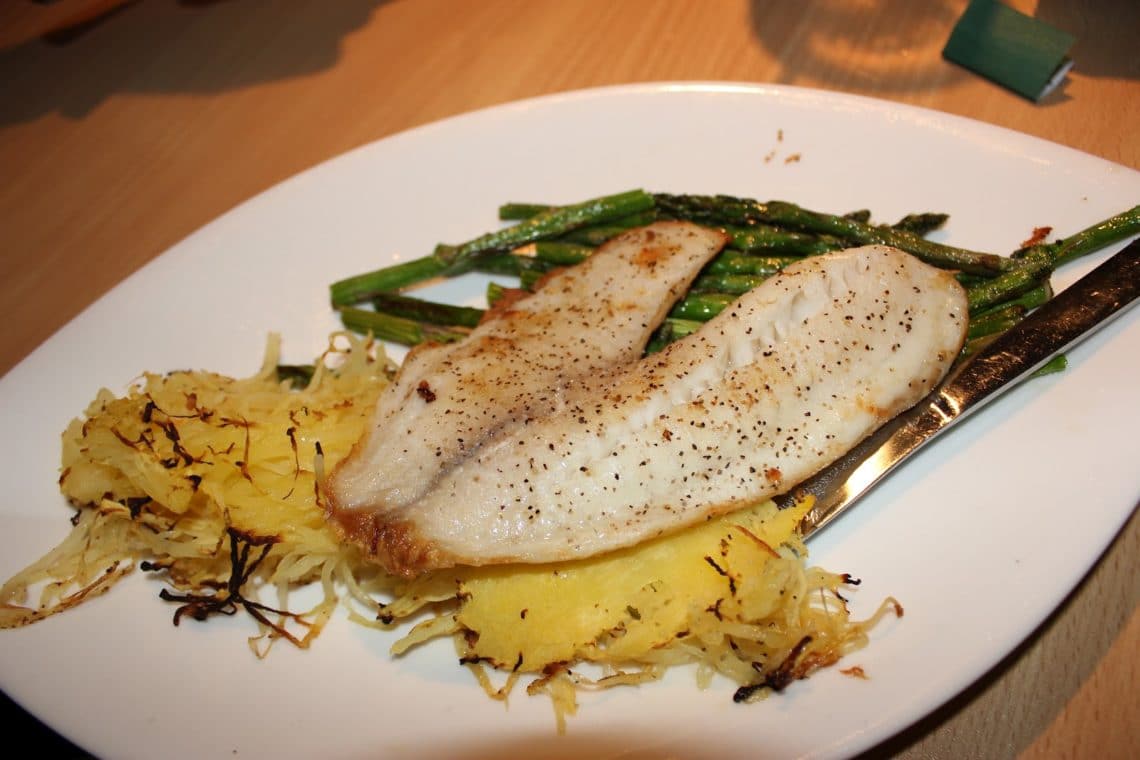 Our view was really pretty too! We don't see a lot of green in Arizona in the summer, it felt like a treat.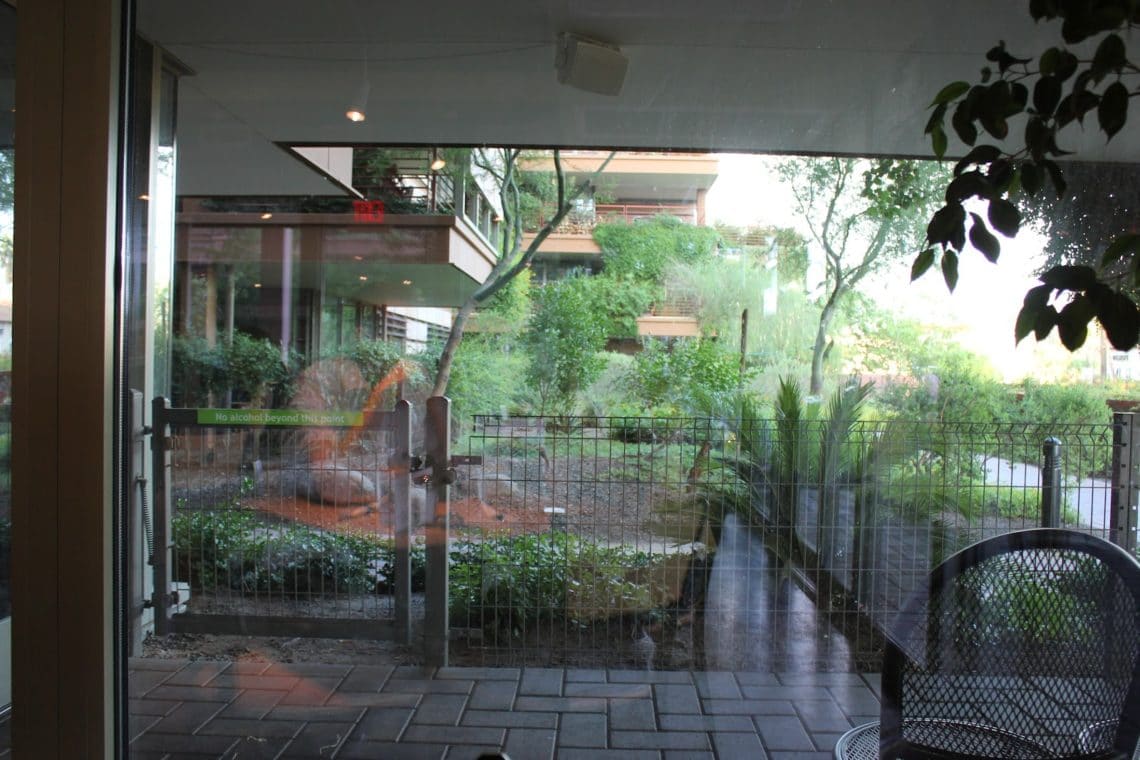 We really enjoyed the cool atmosphere of the restaurant, but couldn't resist a walk through the structure with 90 degree temp (unseasonably cool after a rainstorm that day) and some amazing architecture. Not to mention this is something always fun to do on a date and totally FREE! You can check out our view much better on their website.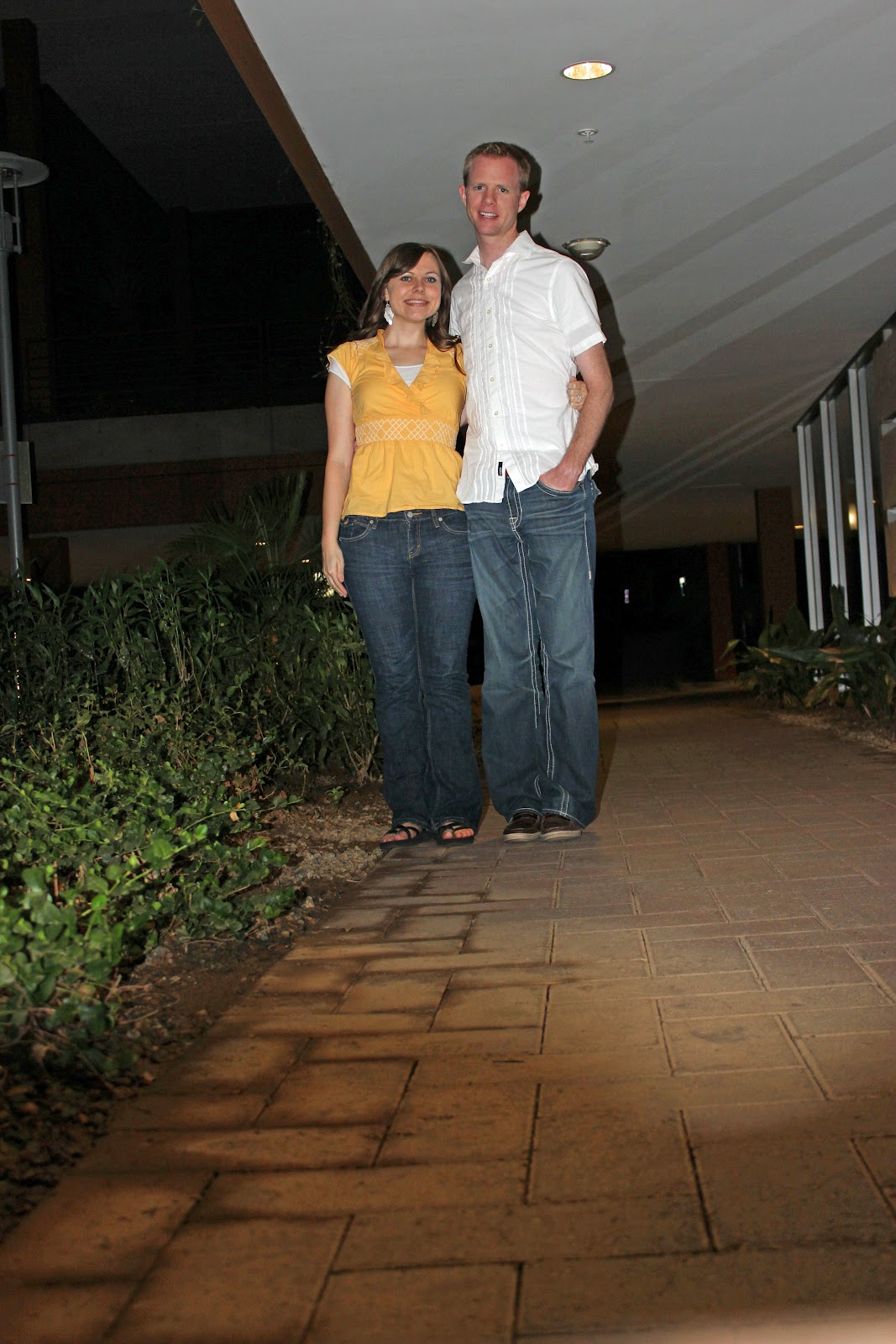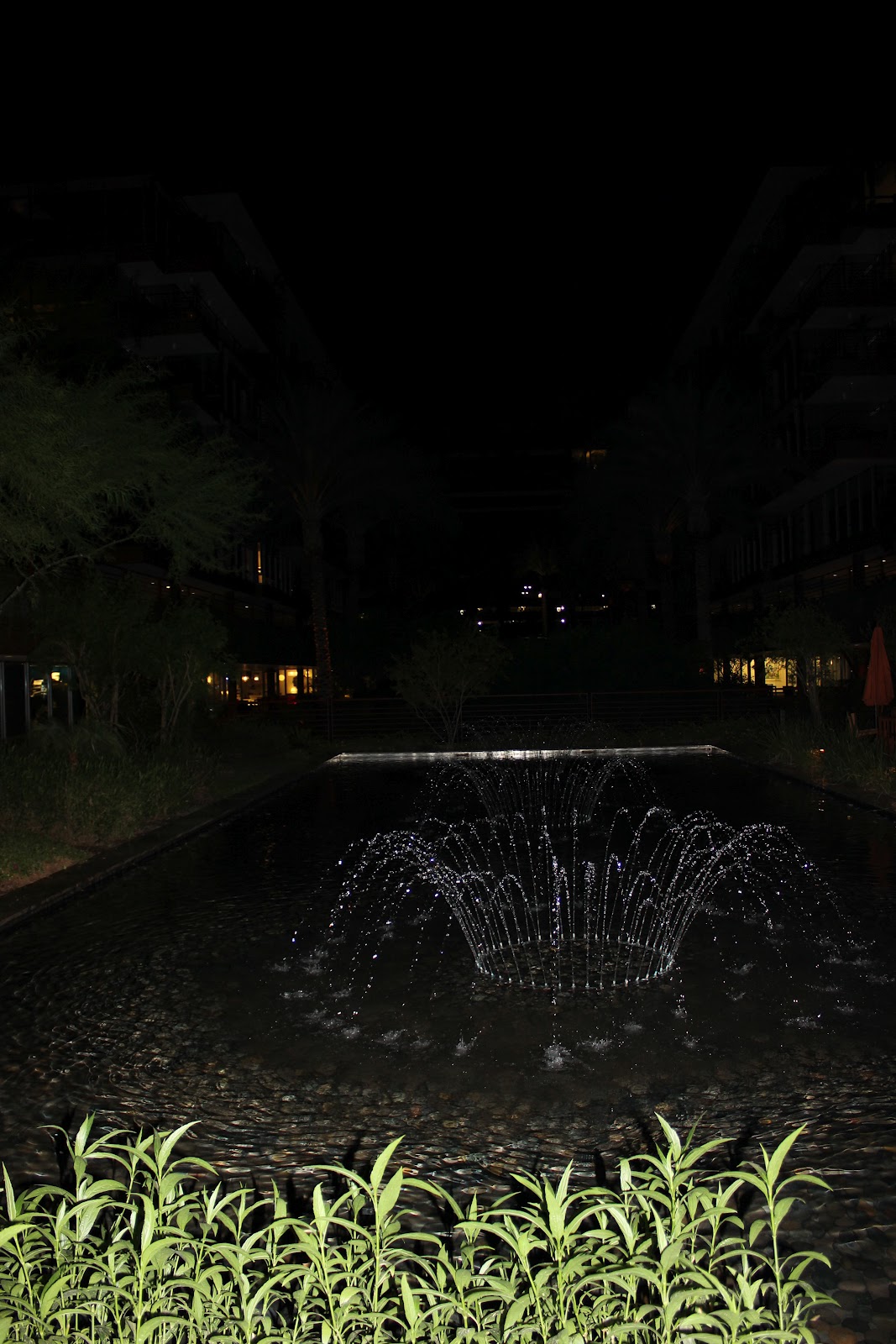 And in the middle of this I was deep in story, walked past a beauty shop, and then in my peripheral vision saw the mannequin heads and screamed and jumped 10 feet. Jacob pretty much died laughing and made sure to take a picture so we can always remember this moment. He's such a sweetheart like that! And this is why we can't go to haunted houses, I have serious jumpy issues- I'm blaming you older brothers!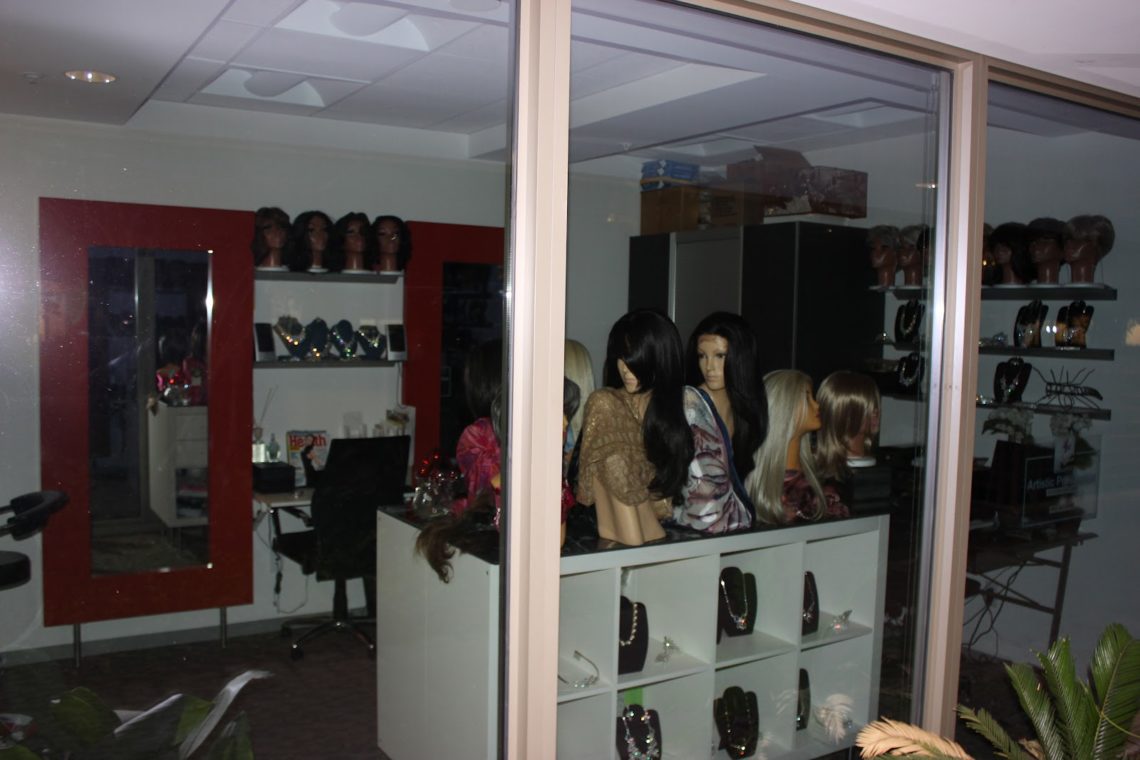 We had another activity after this, which was also pretty crazy fun, but I'm going to save some eyes and post that one tomorrow! Not to mention dinner and a romantic stroll is a pretty great date in itself! Stay tuned til tomorrow, it's our August 12 Months of Dates!
Get 365 Date Ideas!
We want to help you have the best date nights ever! Grab this FREE printable with 365 date ideas, a date for every day of the year so you never run out of ideas!