Actor's Theatre: The Book Club Play
Date Info: 
Actor's Theatre of Phoenix
Price: $18-$41 per ticket- Two General Admission run $72
Location: Downtown Phoenix, AZ
Every now and then we get extra lucky and find a place that blows our expectations out of the water for an unusual and fun date night. Last Friday we visited a new place, Actor's Theatre of Phoenix for the first time. We got our fancy on.
We really like dressing up and shaking things up for date night. We also really like doubling and tripling with cool friends. And we pull faces, but if you've been a reader for a while, you know that.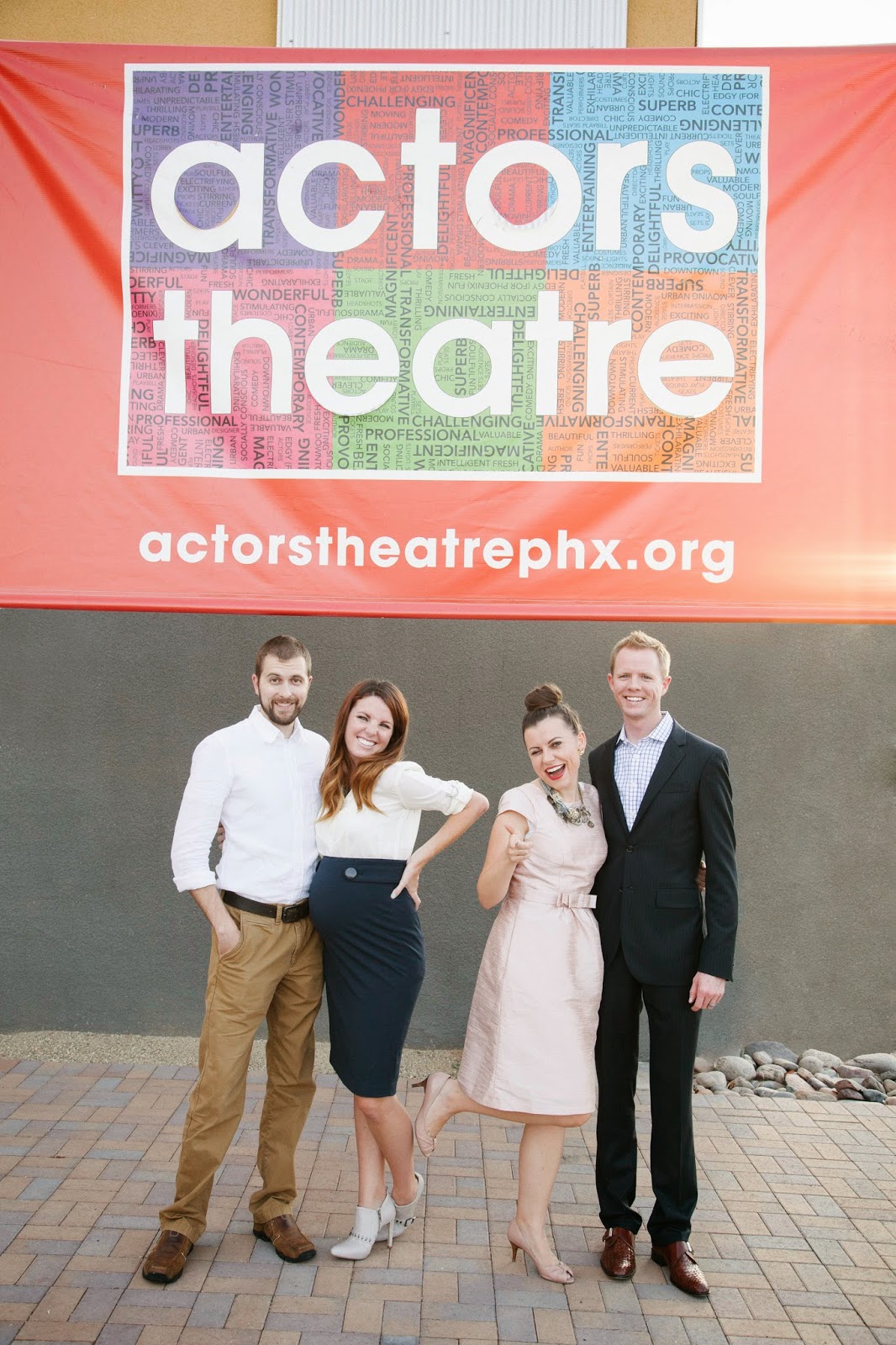 Plus- Prom!
The lovely Lydia of Photography Hill provided the two pics above and the one below. We felt so natural with her when Prom joke came up she was like, yep, let's do this!
But can we talk about the play? It's a theater company with all things independent- local actors, producers, independent screenplay, etc. That always sends a small shiver of fear and excitement down my spine since you never know what you're going to get. Plus "The Book Club" sounded like there was much potential, but also something we worried could get a little dry or over the head of someone less literary, like oh, a certain rocket scientist I hang out with every Friday.
But you guys, I can't tell you enough how much we laughed! This was probably the funniest play we've ever seen. The story follows a book club that has been cast in some kind of documentary/reality TV series about the longest standing social group in the U.S.- the book clubs. Although each person wants to put their best foot forward while trying to ignore a hidden camera, certain books just bring out inner conflict or passions that create for a very funny plot line. And when they realize secrets are caught on camera, and they try to cover those up, it's just down right hysterical.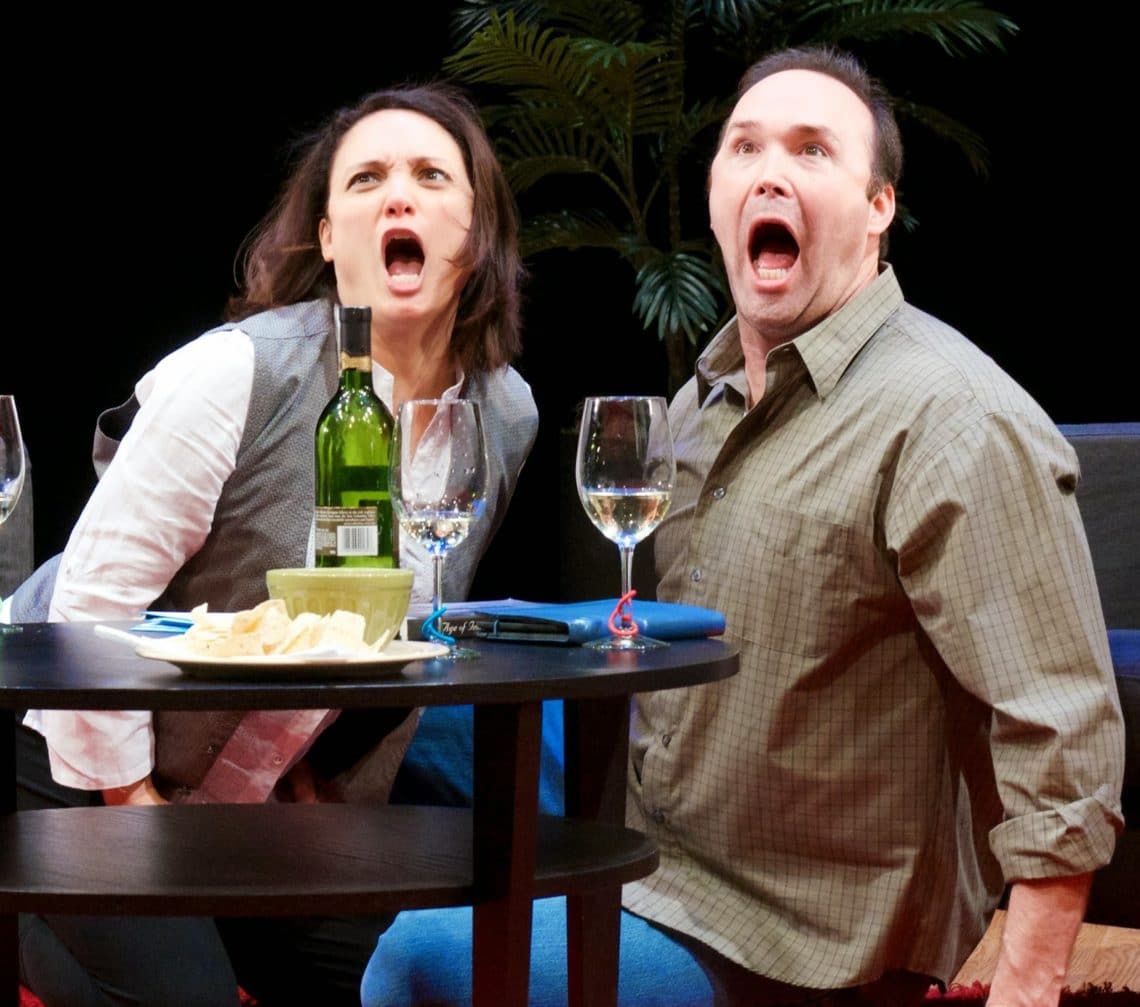 Not to mention most walks of life and interest levels in books are represented. There's at least one character you can relate to, and that always makes for a more interesting and entertaining play.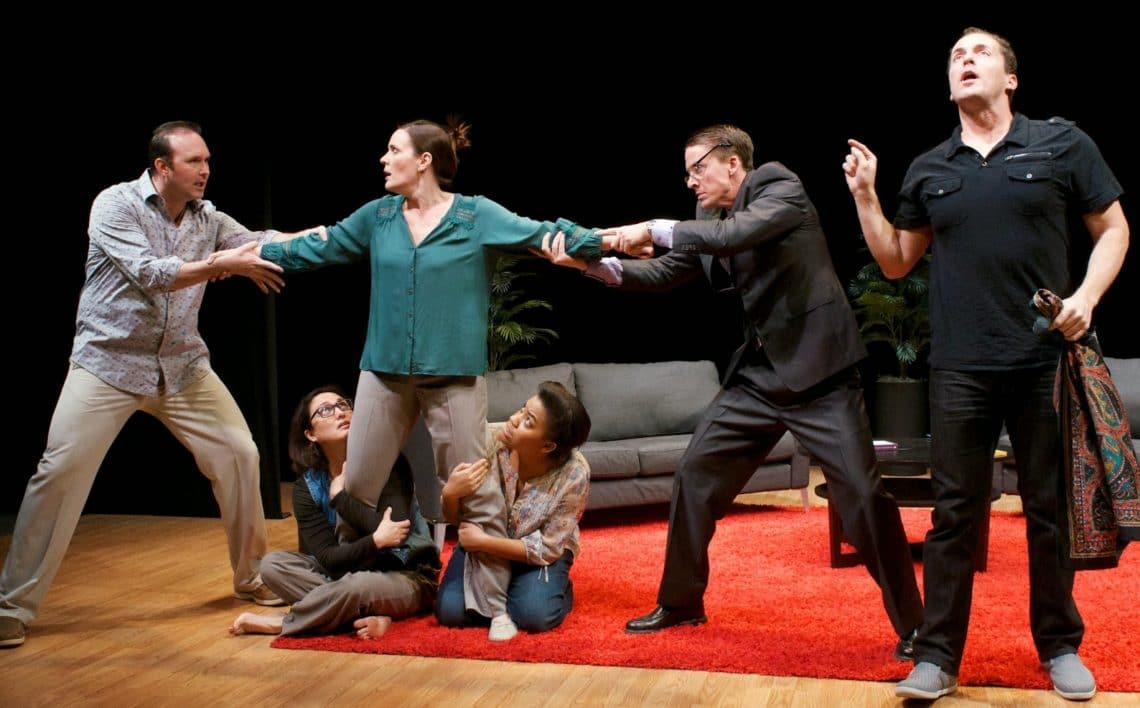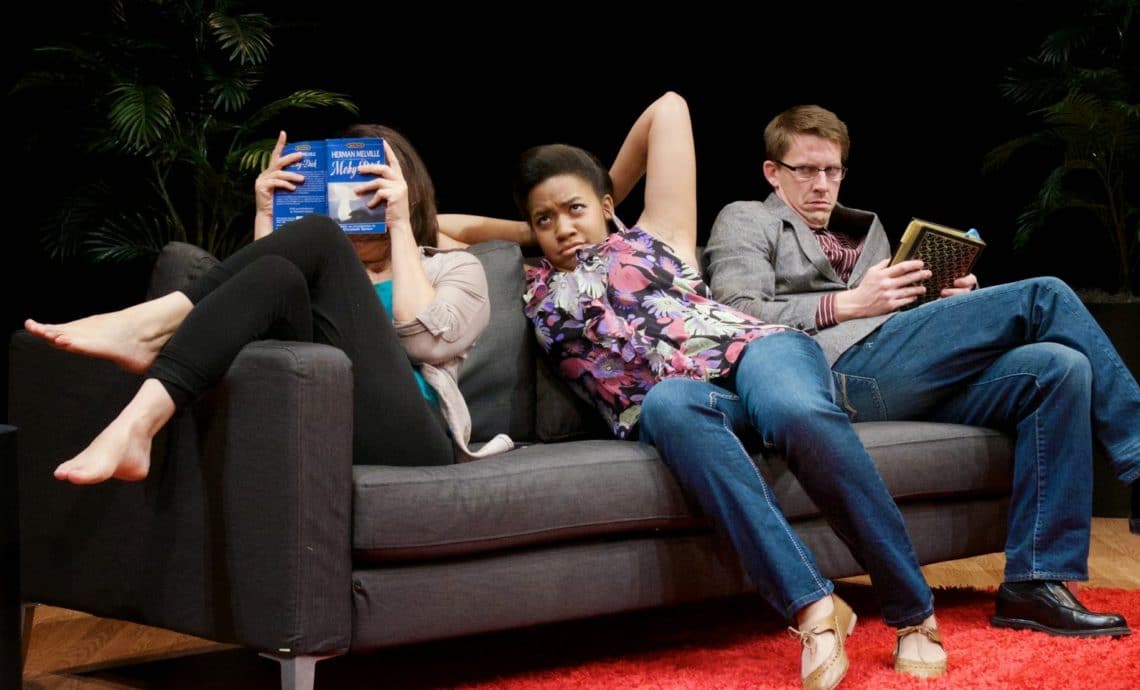 Jacob told me after this was the best play we've attended in his opinion. He couldn't get over how much he laughed, even with some literary humor only book nerds and English majors may get.
Both our favorite parts were the asides actors had in between scenes. One person would change into a  new character and give a monologue about the importance of books from a different perspective. One was a retired librarian, one a publicist, etc. Our favorite was Sam, the Walmart Stock Manager who cracked us up with the references to Chicken Soup for the Soul and its importance at Walmart. So clever, so true!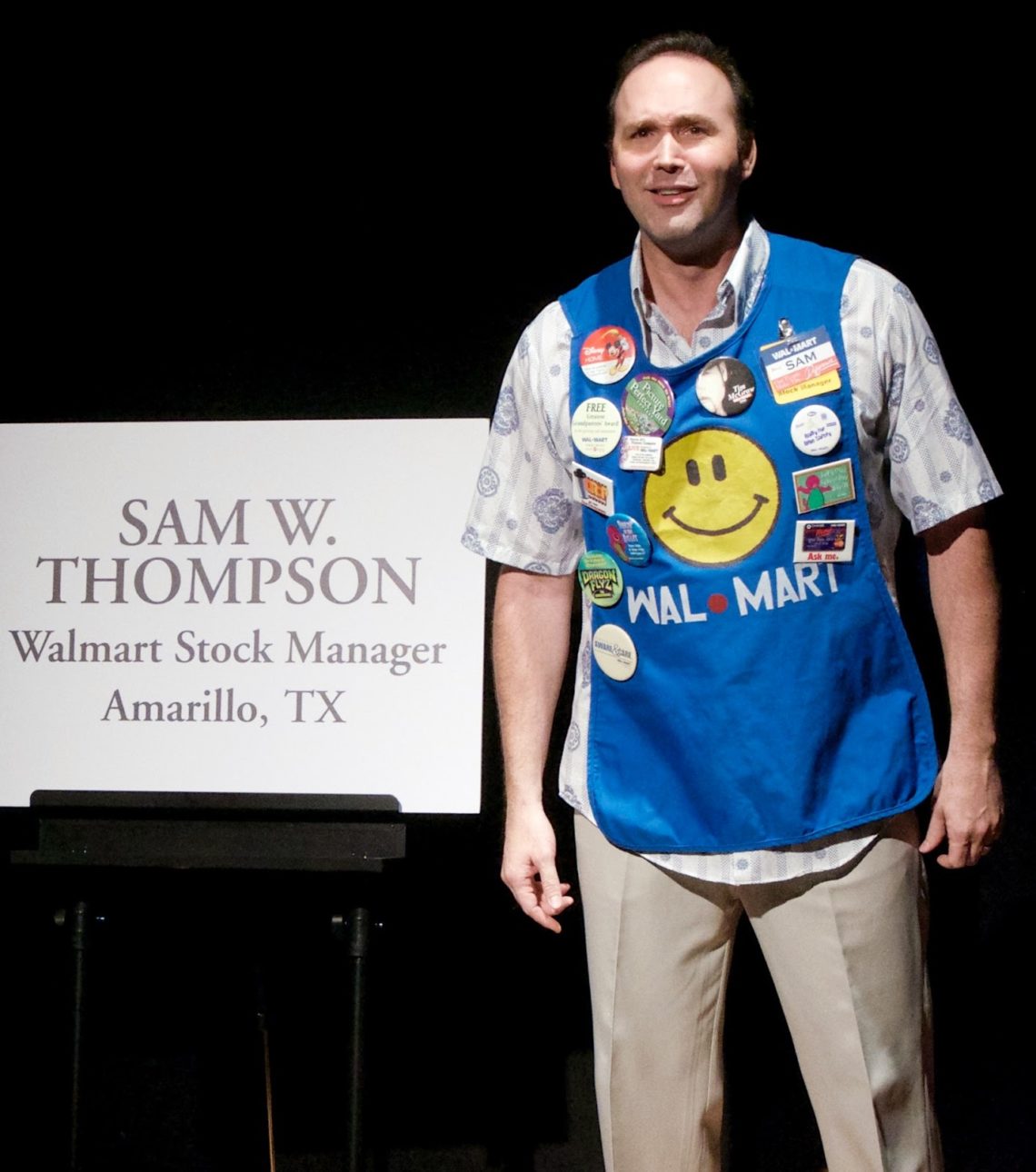 *All production images provided by 
John Groseclose for Actor's Theatre. 
There was one part where
Twilight
was both mocked and praised that had
Kayla
and I both laughing out loud and wiping tears. It has touched many a heart and relationship, and also deserves a lot of its critique. We both felt that, and laughed hysterically at the jokes that poked fun of the book and its "Twi-hards" as the play put them.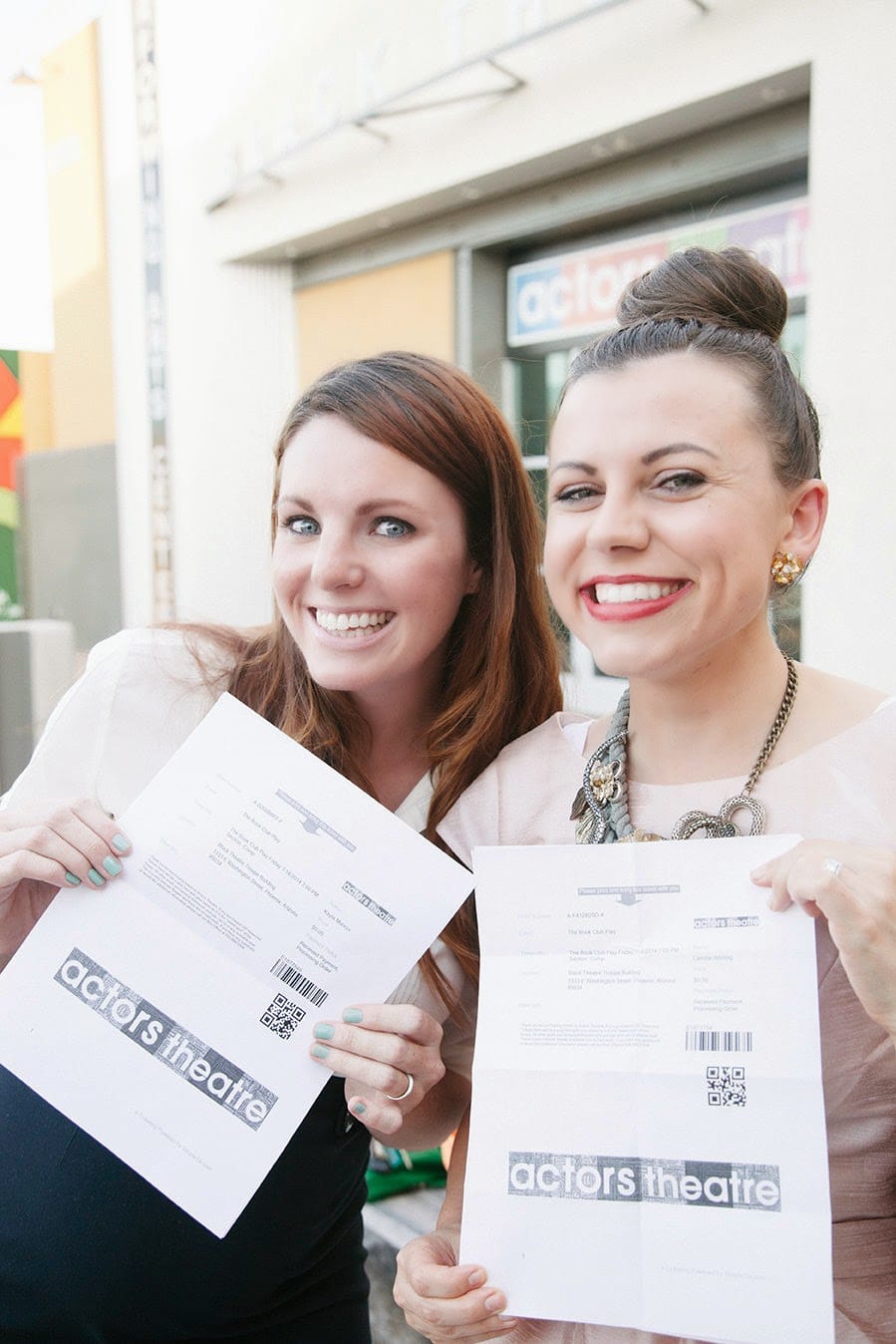 We felt lucky to get to attend this event with friends- Jesse and Brittany, and Kayla and her husband Aaron are all amazing people and super fun to hang out with. Not to mention they style blog, so yeah, had a little pressure to up my game with an Audrey Hepburn look.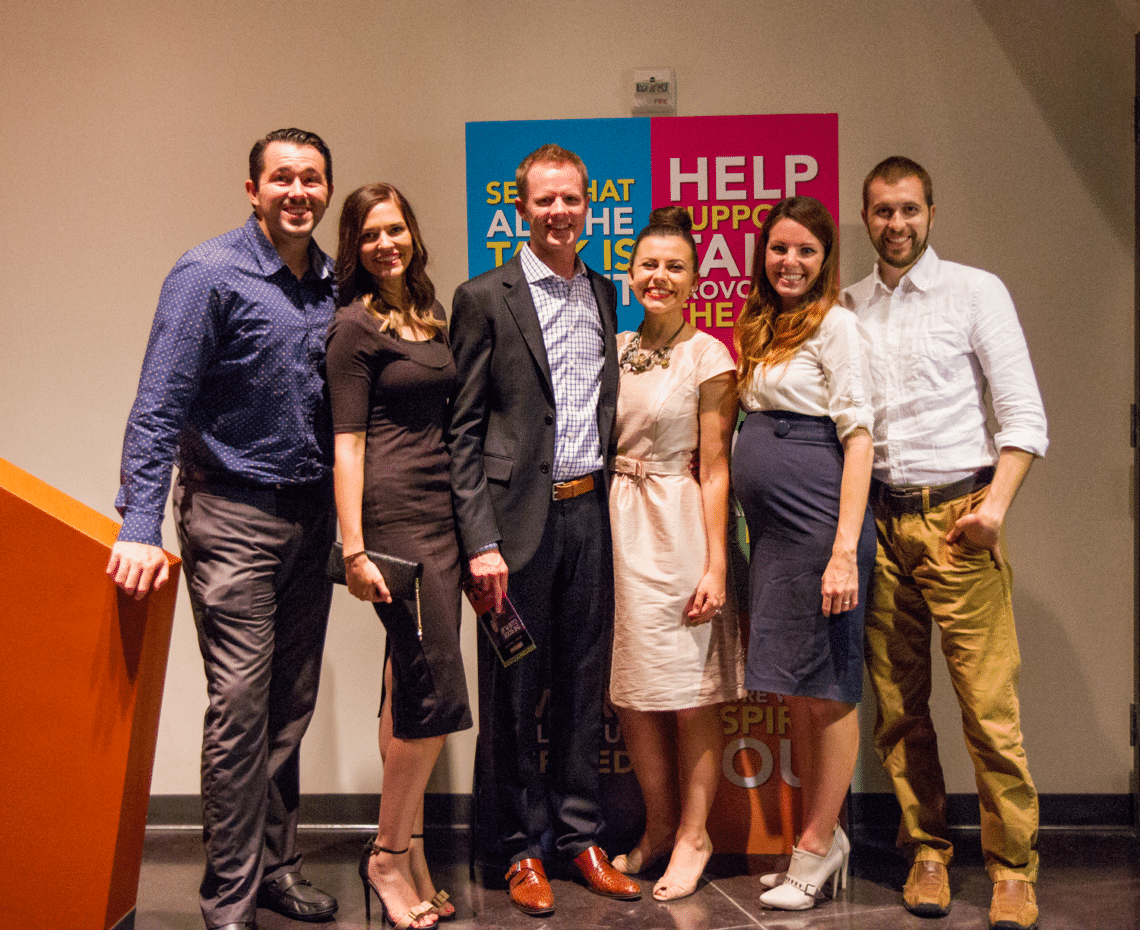 I think my favorite thing is I felt like I'd read a book, and left ready to share thoughts on the play. I caught this sign- "Talk-Provoking Theater" on the way in and out, and I couldn't agree more. Actor's Theatre plays are the kind of plays you want to go grab dinner or drinks with friends after and discuss.
Which is what we did! Cibo treated us right with some of the best pizza in Phoenix.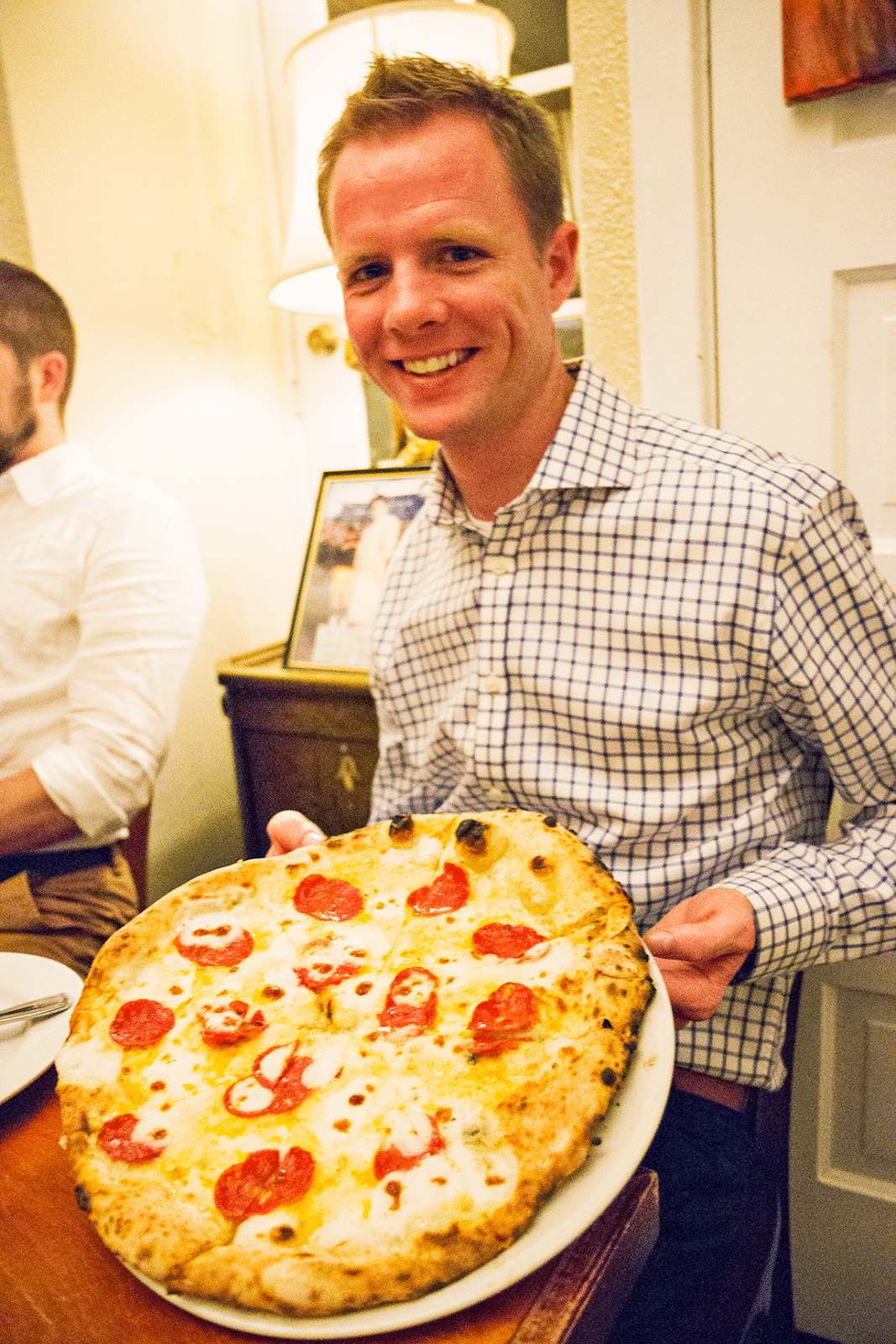 And of course some of the best Nutella banana crepes too!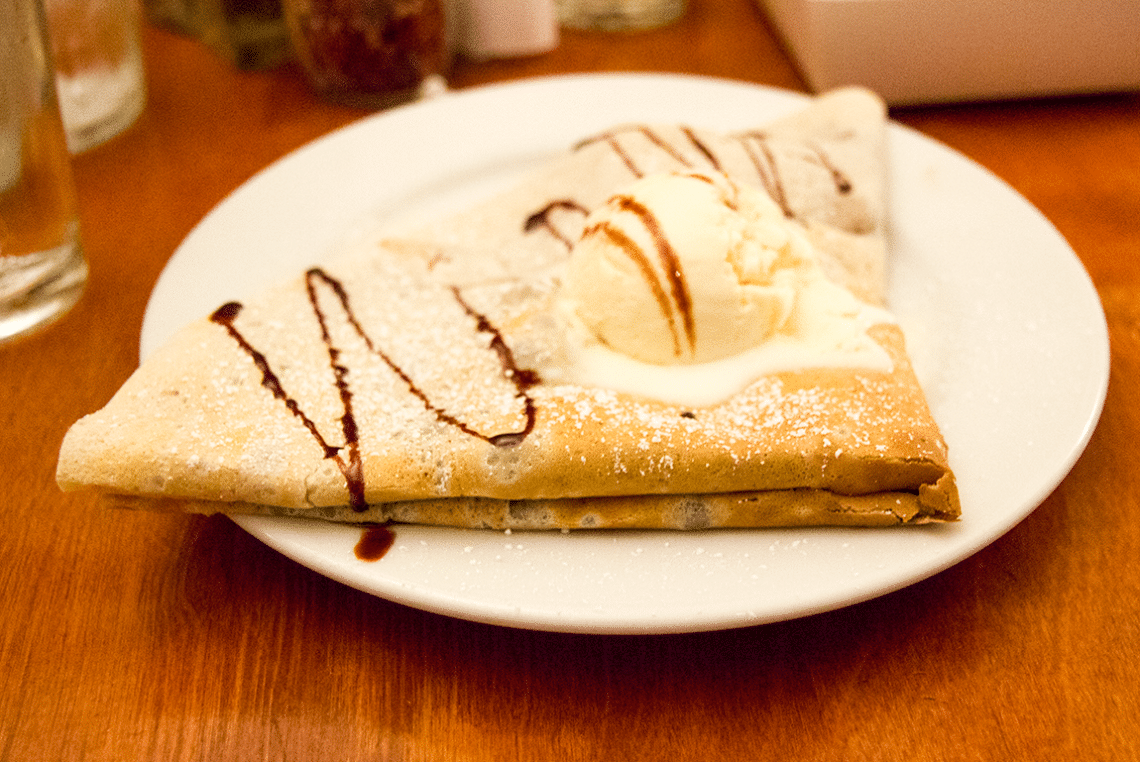 Disclosure: I was provided tickets to Actor's Theatre, but the opinions and amazing experience conveyed are 100% mine! 
Get 365 Date Ideas!
We want to help you have the best date nights ever! Grab this FREE printable with 365 date ideas, a date for every day of the year so you never run out of ideas!