Adjusting to a New Schedule, and How Chocolate Makes All the Difference!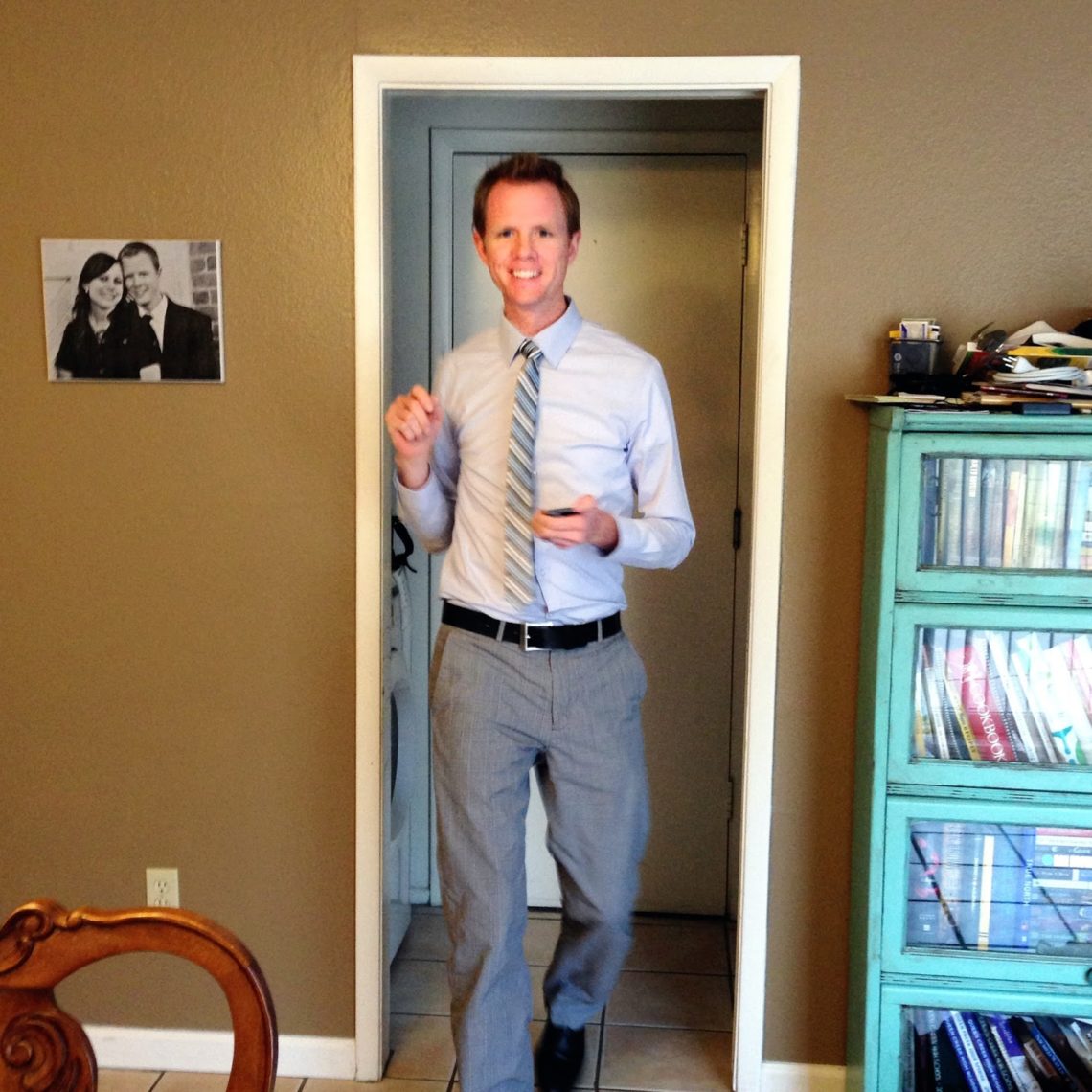 Thank you to readers for reading the occasional sponsored post so we can fund our date nights, and thank you Lindt Hello for sponsoring this one and making some of the best chocolate in the world! 
It's been a very interesting year for us with all the work travel Jacob has been doing. He changed jobs in January and became a consultant, which is a great gig and there was a reason he took it. However, on only week 2 he was sent off on business travel and we've seen a lot of overnight trips about every other week ever since. The first month was so hard. I was spoiled seeing him almost every night, and suddenly I found myself spending a lot of nights alone. This new life changed everything and pushed us to learn to be independent during the week, and then go back to being a team on the weekends. Even seeing this handsome face come in the door, still made switching so quickly back and forth so rapidly with two different mindsets no easy feat.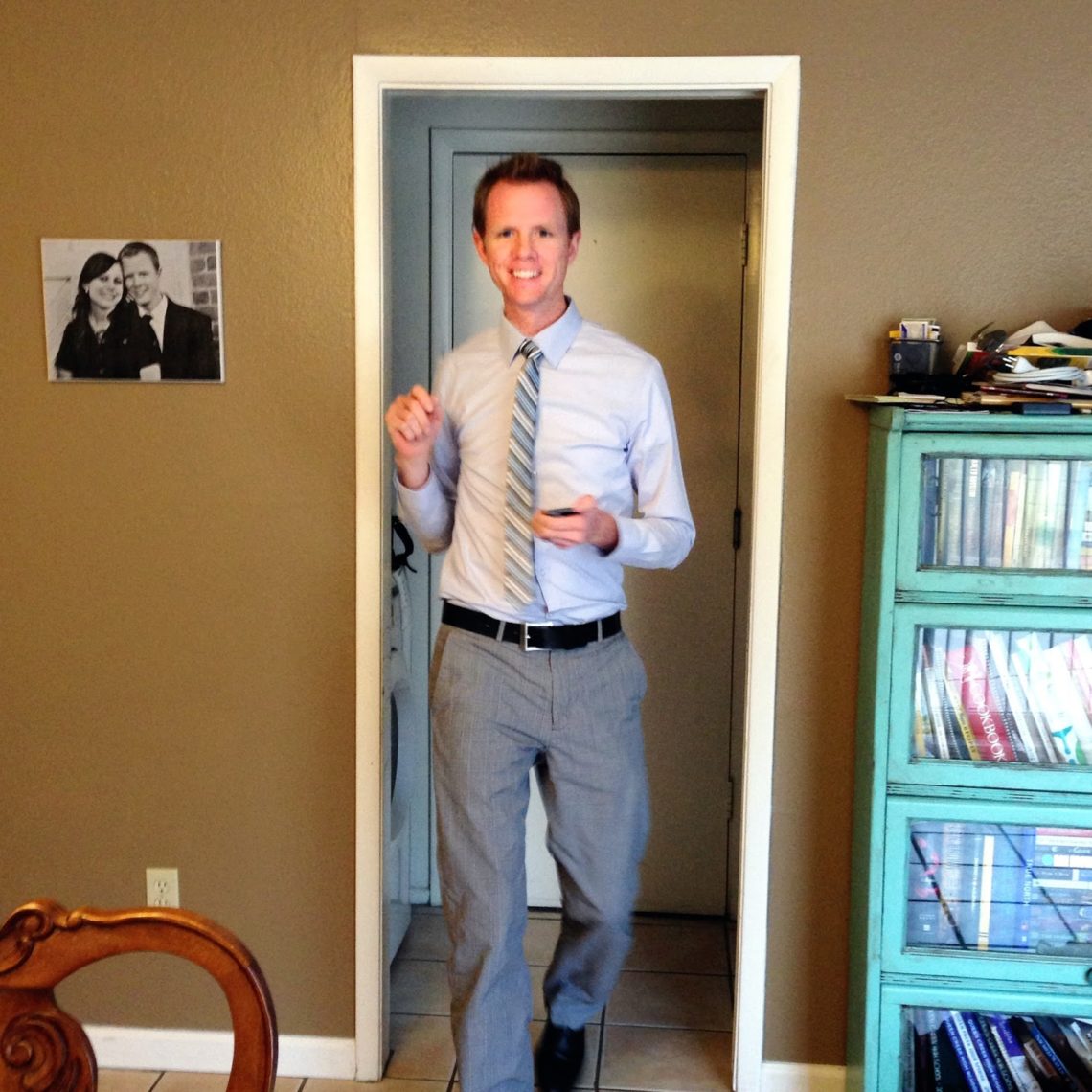 I'm happy to say we slowly figured it out, and we started to value date night more than ever! We learned to give each other a lot more attention when we're both home and not having to work, and that's made a huge difference! However, we noticed one thing that still always needed work. We wanted to be more present in our independent lives while away. While Face-timing, calls, and texts helped, we've just started to learn that some surprises to find while away, or a welcome home hello is just the trick to get us right back in the groove.
I was so pleased to find a series of Post-it notes throughout the house the this week during Jacob's  latest trip.
It started with this one, which I hastily Instagrammed having no idea what else was in store.
I walked out to turn down the temperature to just about die laughing.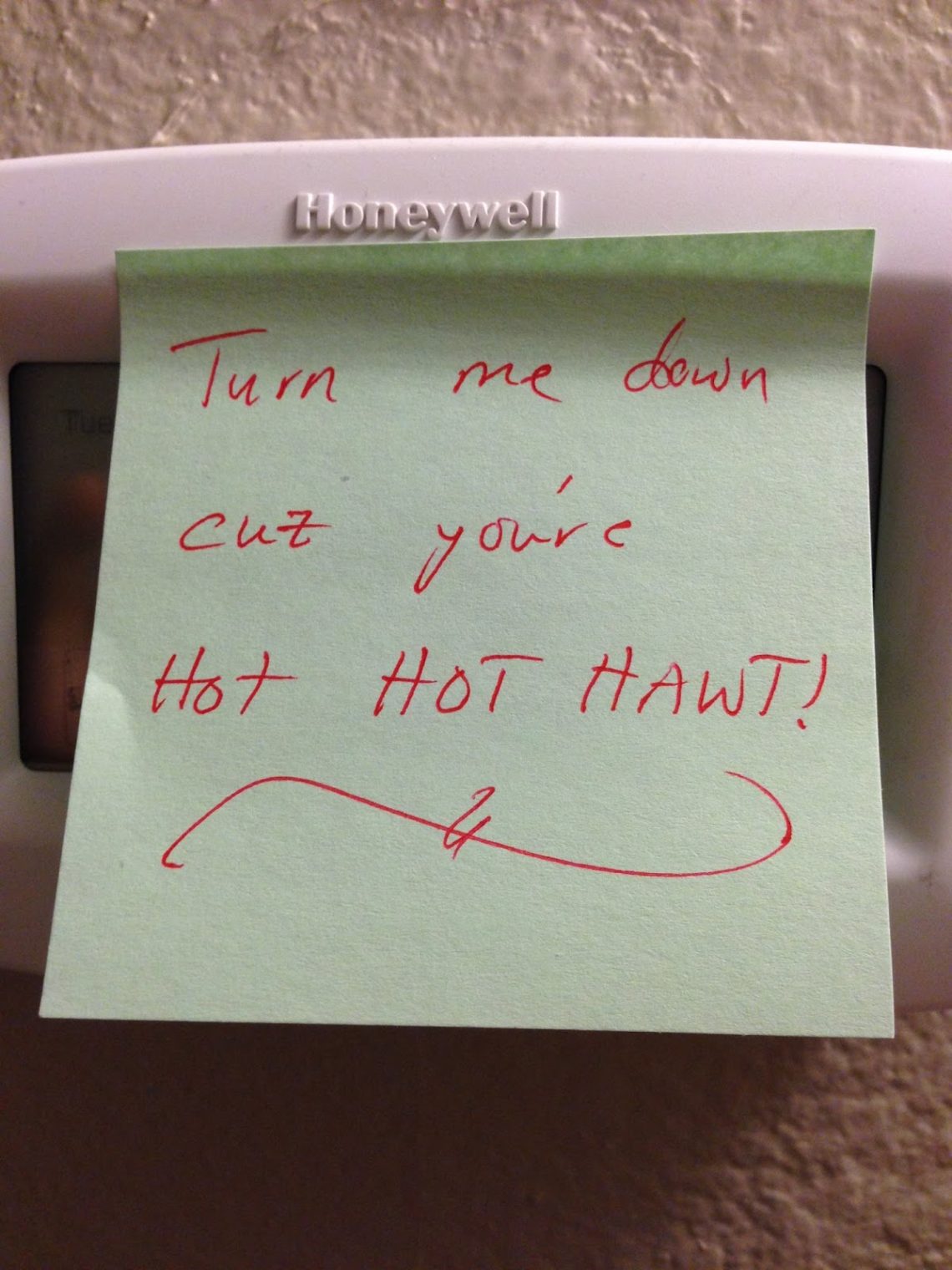 This one I didn't even notice until I'd drank my milk and went to put the carton back in the fridge.
There were several more, but I have to keep some of them our little secret.
He made my whole week, and I'd decided I needed to return the favor and give him a big Hello when he got home. When I saw the new chocolate from Lindt, the Lindt Hello bars and flavors I knew that would be perfect- I mean they are all about saying Hello and making connections, and that's just what we're out to do after time away. They were so perfect I couldn't decide on just one!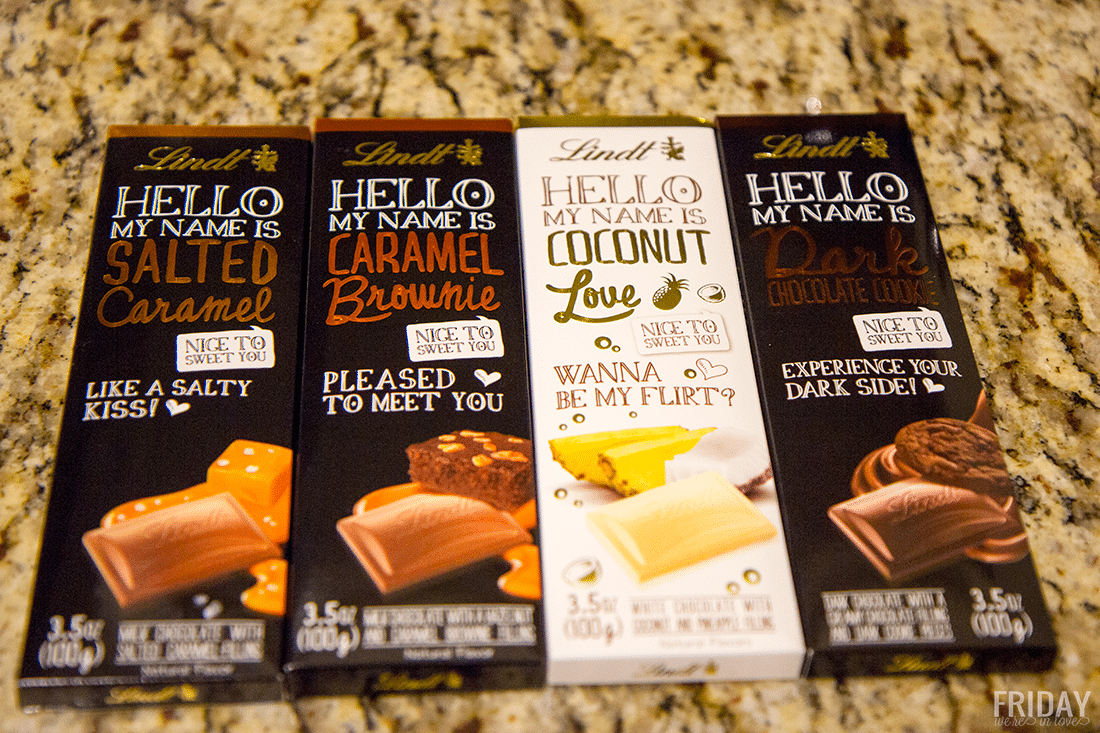 And so delicious! Lindt was doing good things to begin with, but I just have to say there was huge YUM factor when reading each and every flavor, even if it was an extra hot week in Arizona and our house wasn't helping the melting the factor! Good news, a little melty chocolate tastes just as good as solid!
Result? It worked! The connection is instantly remade when the other finds a surprise act of service, or gift. Letting your spouse know you're thinking about them, you still love them, and you're ready to jump out of independent mode and back into team mode is the perfect way to balance travel and keep the spark alive!
Lindt is so passionate about hellos they are hosting a pretty awesome sweepstakes- the Lindt HELLO Sweet Connections Sweepstakes giving away a lot of awesome prizes, as if the chocolate wasn't enough! Check out new prizes, videos, and giveaways every week!
Any other advice you'd give? What do you do to reconnect after time apart?
Get 365 Date Ideas!
We want to help you have the best date nights ever! Grab this FREE printable with 365 date ideas, a date for every day of the year so you never run out of ideas!