Alt Summit Palm Springs and My 10 Takeaways
I'm still reeling from one of the craziest weeks of my life and how much I did in only three days! A wedding and two conferences with a solo road trip mixed in lead to an amazing week that I feel like I'm just catching up from! I was so lucky to be invited to speak at Alt Summit this year. If you haven't heard of Alt it's a blog conference that's evolved to be a conference for entrepreneurs making a living on the internet. It was in Salt Lake for years and got a really fun, really fresh makeover in Palm Springs this year. For anyone curious about the change I think it was one of the best moves they made! It's such a fun place to be, gorgeous weather, and the hotel is amazing! I felt so lucky I got to go, and so lucky to be able to speak to the amazing attendees that go to Alt!
For my presentation, I talked about story-based analytics and telling the story of your audience. Namely not just looking at people as a number, but as individuals with unique demographics and better tailoring content to those users. I was one of the first to speak which is always a little nerve-wracking when you stare into a crowded room, but I'm so glad I had the chance and I met so many cool small business owners who either haven't dived into the world of analytics or haven't looked at many custom reports. Just FYI, if you ever need a consultant I'm happy to help!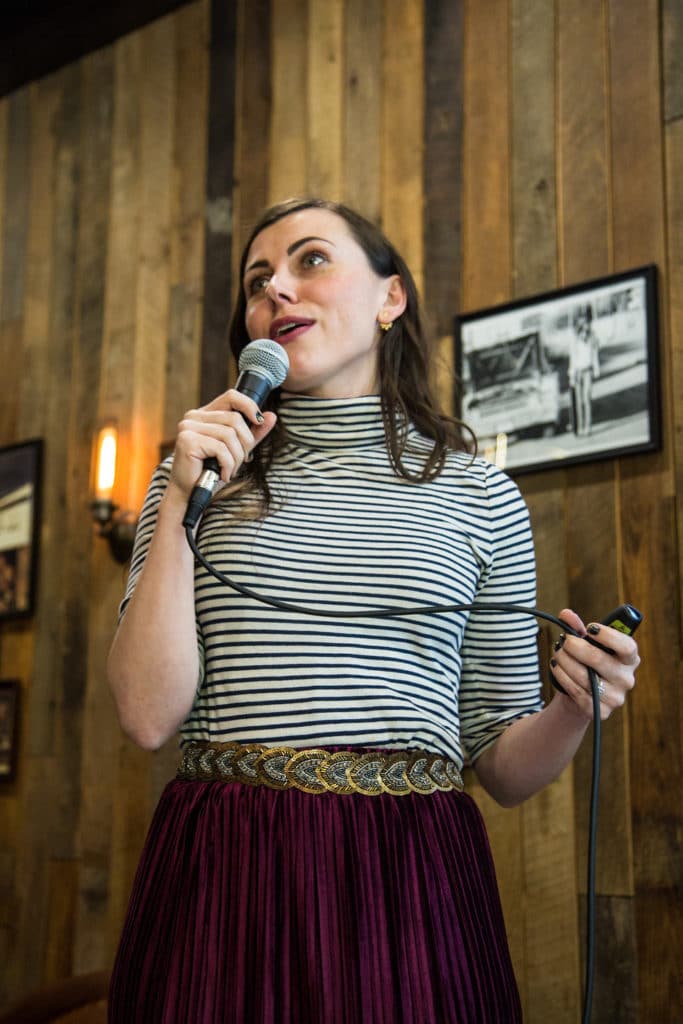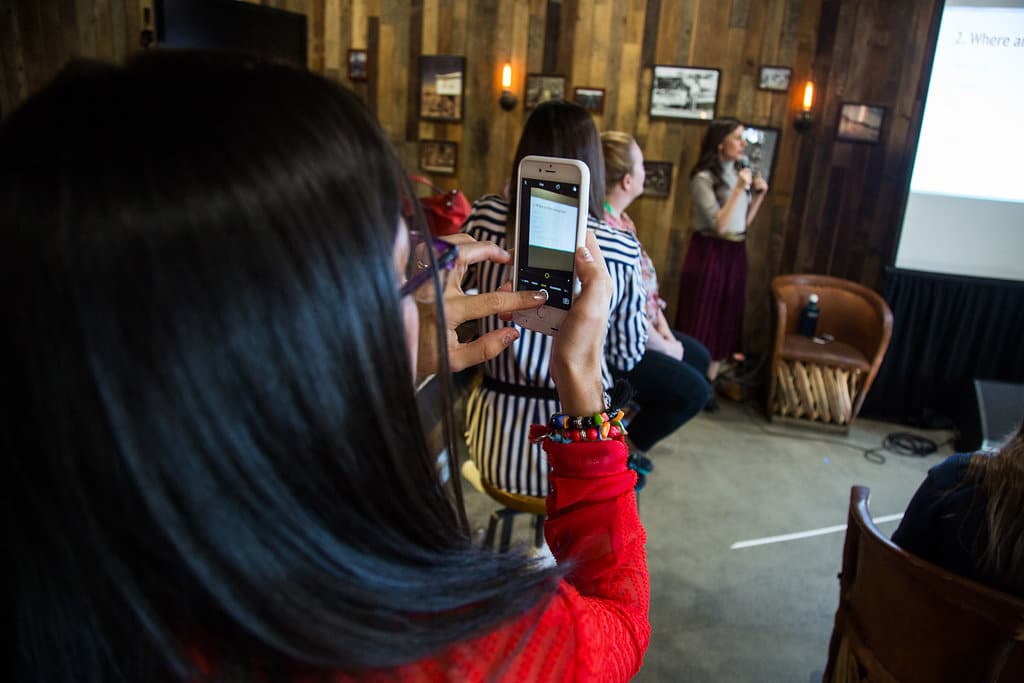 Anyway, I was thinking how grateful I am to have the time to invest back into what I do and attend an amazing conference, and how important it is for entrepreneurs to take a step back sometimes and think about strategy and the bigger picture. I was only at Alt for two days before I headed out late into the night for my sister's wedding, but I wanted to share a few takeaways I had from Alt.
Think long-term. Particularly in blogging/internet business owning, so many are there for the quick sale, the quick follower, the quick traffic boost. Like all industries, integrity is king, being original is the way to go, and thinking about long-term is so important!
Quality over quantity. Wouldn't you rather see a post you'll pin and use forever instead of just quick posts with little value? I know as a reader that's what I want! I loved thinking about quality content, quality sponsorships, quality relationships, and quality readers and how important this is!
It's still who you know. I really love meeting people and getting to know them, and as an extrovert, I find that is sometimes rare with bloggers! You'd be amazed how many are introverts! I'm always amazed how people flock to certain individuals they know will give free products, do a sponsored post, etc. and blow off others. I've learned in my business career what goes around comes around. I've interviewed individuals for positions and then turned around and interviewed with them at their company years later. Everyone is valuable and worth getting to know, and I'm amazed how many great things come along because of who you know!

Photo by Justin Hackworth

Personal contact trumps everything else. I love seeing my friend's Instagram posts, but I love talking with them on the phone or grabbing lunch even more. This is so important for blog friends, community events where I actually get to meet readers (which I love BTW), and business contacts with sponsors. Phone calls go a long way, but face to face meetings are always ideal!

Photo by Elisabeth Mcknight, one of my favorite cross-country friends who I adore seeing in person!

Don't be afraid to talk money and ask for what you want. The worst anyone can say is no. I have to realize this space is a business, but it's also a community and I love the followers and friends I have here! I have to choose sponsors I believe in, ask for money to make sure I can afford to keep things running, and it's not a bad thing to ask for things you want or need, it just takes some courage at times.
Bright colors are always the answer. The Saguaro Palm Springs and the bright, fashionable attendees reminded me that next time I'm ready to buy the navy blue shirt, it's time to go bright. Life is too short not to have more fun!

Photo by Justin Hackworth

Friends are so important. Whatever you do, it's so important to have friends in your court who understand. I remember being a 22-year-old teacher and found no one really understood just how overwhelmed I was and stressed than other teachers. They saved me my first year with words of encouragement, experience, and sympathy. This whole "influencer" world is still pretty new and growing, and having friends navigating it with you is so important! They are the ones who push me, inspire me, help me, support me, and have my back. I believe in having friends who support you in every role of life: mom, wife, fabulous single lady, career, etc. are super important, and I was so grateful for time to chat in person with a few of my favorite ladies who have been some of my biggest cheerleaders and support in making this a career.

Photo by Elisabeth Mcknight (far right), along with Reachel Bagley, me, and Janssen Bradshaw – some of my favorite friends to chat life and business with!

Be you. There's so much plagiarizing online it's amazing. I think a lot of people don't know who they are or aren't confident enough to be that person. I read most blogs because of individual personalities and the natural content that comes from their lives. Once again, in influencing or any career, let your own personality and hopes and dreams shine through. That's how must people excel and that's how you stay authentic and enjoyable. Oh, and being honest and original goes a long way too!
Remember to add in fun. I love that Alt is a professional event, but there are plenty of parties and fun activities to break up the learning and deep conversations. I'm so lucky to have a blog based around fun and get to mix business with pleasure, but a reminder to sometimes just going do something fun and not worrying about productivity is pretty darn important. Recharging batteries is a thing, I'm always a fan of an excuse to dress up, and I'm glad I had some moments to just smile and laugh and enjoy some fun!

Photo by Justin Hackworth

Entrepreneurialism, influencers, and blogging come in all shapes and sizes. I love love love seeing the diversity of the community! To anyone who would love to start a blog but has thought they aren't a size 2 white girl, let me tell you there's room for you. There's a business for every need in the market, there's room for your fun idea! There's a need for more diversity and different voices. It's so fun to meet women dominating plus-sized fashion, women literally from all over the world, women of every color, and even see a few men show up! There's not a type, there's a community and I promise there's a readership looking for whatever fun idea you have to offer!


Those were just a few, I felt like I learned a lot in a short time, I made some great connections, and I really enjoyed my first night of sleep away from a baby (even though I did miss him a lot)! What a great reminder that recharging batteries and thinking about life, goals, and business holistically are so important!
Get 365 Date Ideas!
We want to help you have the best date nights ever! Grab this FREE printable with 365 date ideas, a date for every day of the year so you never run out of ideas!