Alt Summit Thursday Night Garden Party
Every now and then I look in my draft folder just to see what is lurking around in those parts. And guess what, I realized there was one final Alt Summit Summer post that I didn't click publish on- and it just may be my favorite part of the night.
The final night there was an outdoor garden party. I love Utah summers, they remind me of the times 30+ teenage friends would get together and hang outside on the lawn and chat the summer nights away. I felt like a teenager again, with a bunch of cool girlfriends by my side ready to chat about hopes and dreams all over again.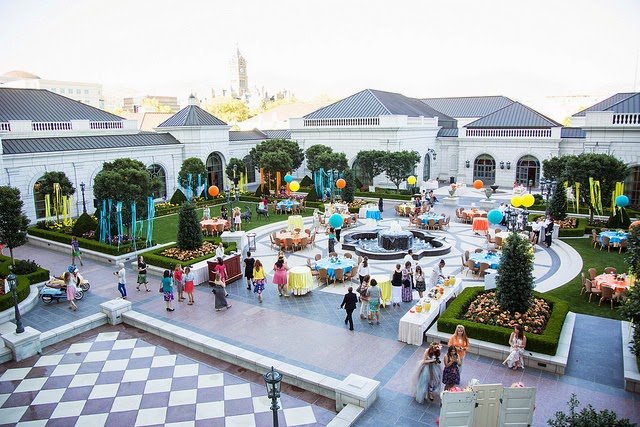 Can you beat this whimsical setting? It was truly amazing!
There were Vespas- be still my hipster heart! I got to take a shot with some of my favorite bloggers I've fan-girled and then met in real life and liked even better in person!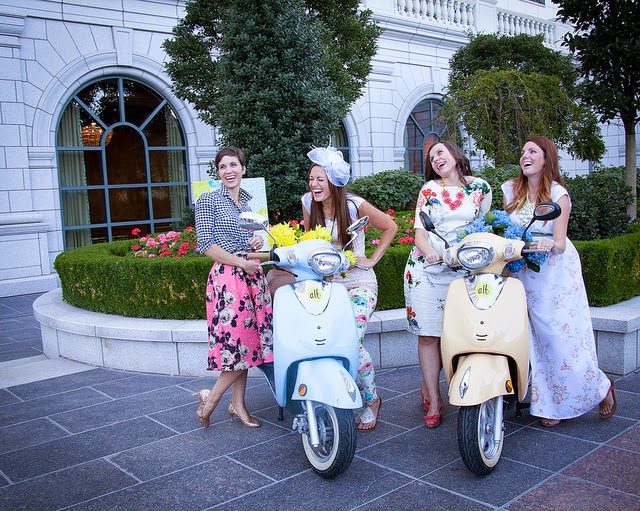 Reachel, Kaylynn, and, Me, and Kayla.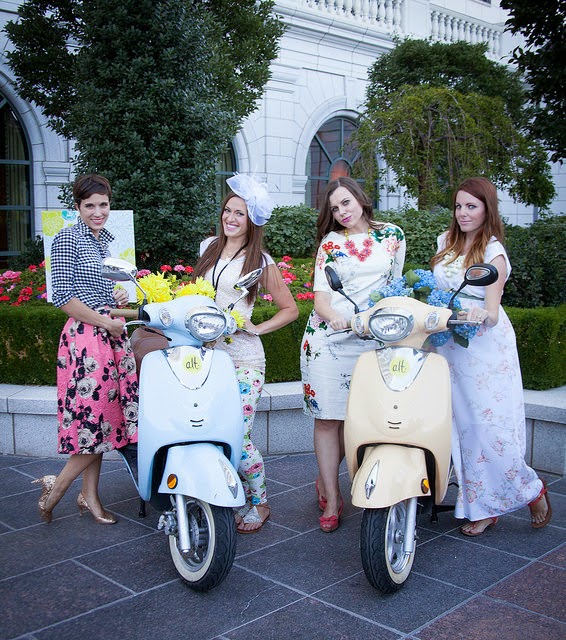 Kayla and I often talk about starting a business together- I'm pretty sure we're business soul mates, and one day we'll launch something. I love her all the more the more we hang out. Plus she let me have the blue one, because I'm a child like that and really wanted my favorite color. Clearly a good friend.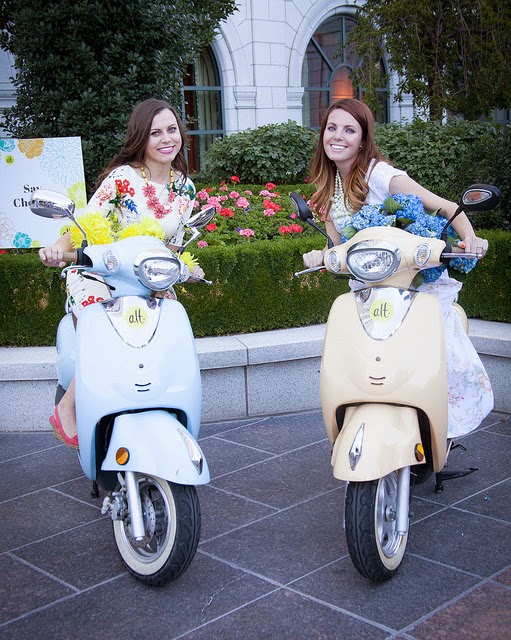 Forgive my inner high-school date dance pictures tendency. I loved to mock the setup and take unusual pics back in the day. Getting run over just seemed like the logical choice after the cutesy pics taken above.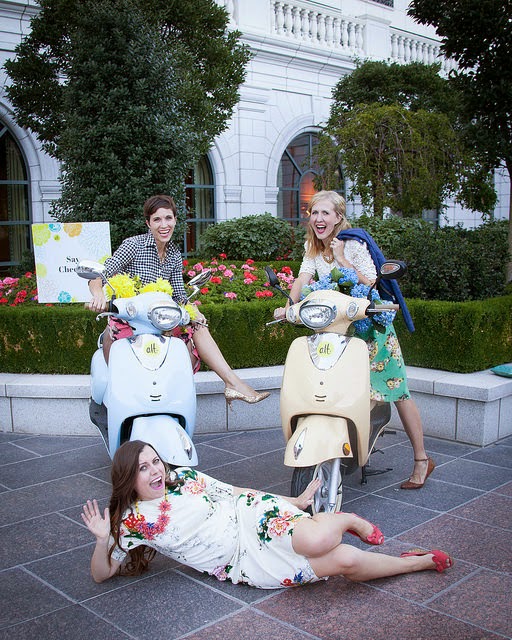 Seriously team Camayla rocks!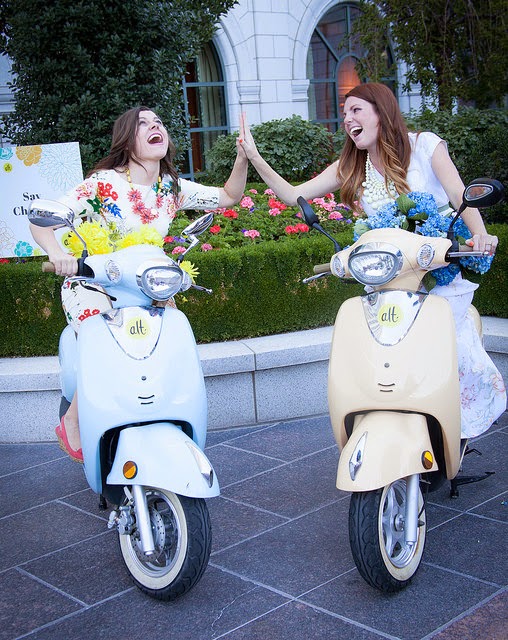 I loved spending some time with some of my favorite ladies from January Alt- and adding some new friends too!
Luckily Justin Hackworth agreed and came over to snap some pictures of this crew that couldn't stop laughing at each other! All the pics in this post provided by him and the lovely Brooke Dennis.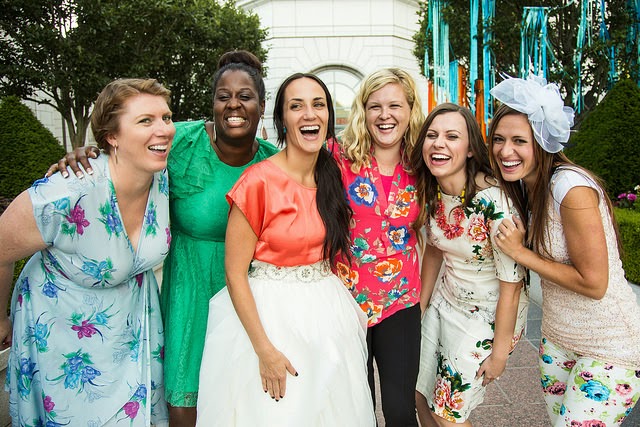 I'm thankful for the quiet corners where you can have deep conversations. Janssen and Kayla will always be some the smartest, coolest girls on the Internet. I'm lucky they let me hang with them!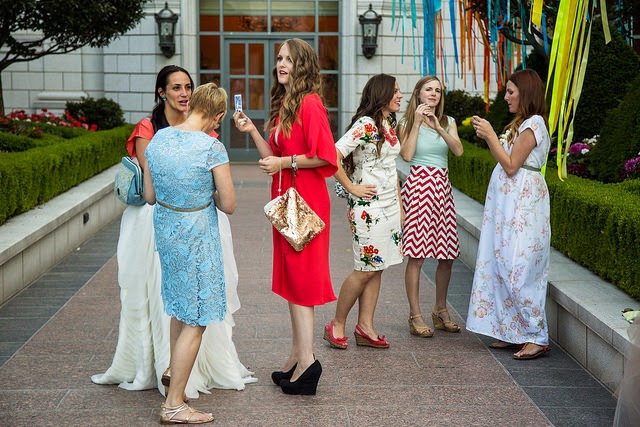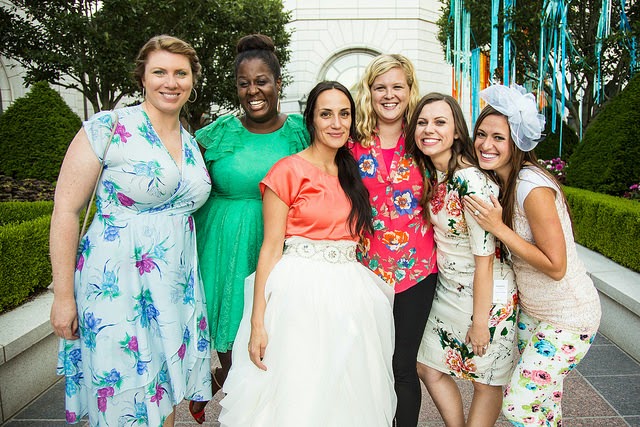 Tommy Hilfiger back-to-school lots of models standing by each other spread, eat your heart out!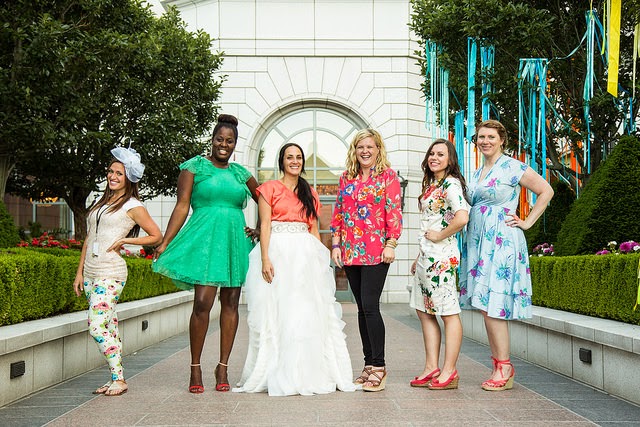 And while we're add it, Ralph Lauren, contact Breanne of
Red Poppy Photo
for this one- she nailed the croquet in the perfectly decorated park pic.
And perhaps the best thing I gleaned from Alt? The networking! Always the networking! But it's even better when you can sit down with 7 amazing women and realize you're all in the same state, you all need to start hanging out, and monthly lunches to help each other stay accountable for blog and business goals are going to be a thing. It's a quality network I haven't found other places, and I will always be grateful for these talented ladies coming into my life because of Alt!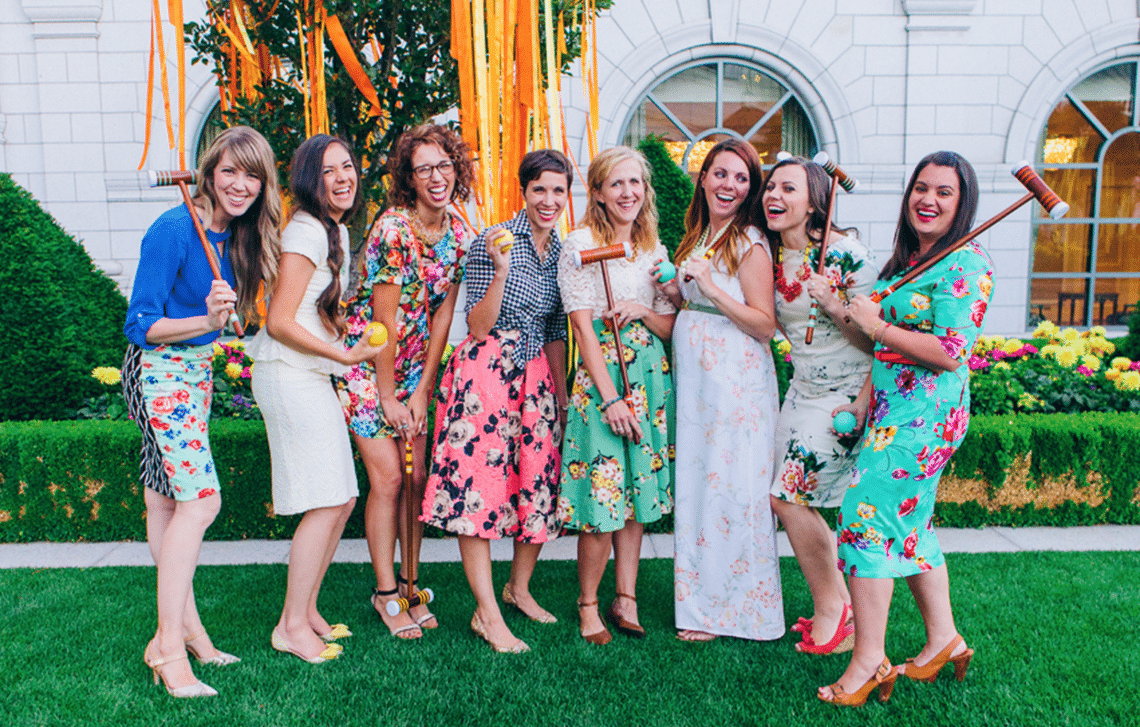 Breanne Johnson of Red Poppy Photo, Angie Milne of Yellow Bungalow Shop, Alex Evjen of AVE Styles, Reachel Bagley of  Cardigan Empire, Beth Allen of Beth Allen Art, Kayla Moncur of Freckles in April, me, and Emily Blais of The Banner Shoppe
Get 365 Date Ideas!
We want to help you have the best date nights ever! Grab this FREE printable with 365 date ideas, a date for every day of the year so you never run out of ideas!