Alt Summit: Thursday Takeaways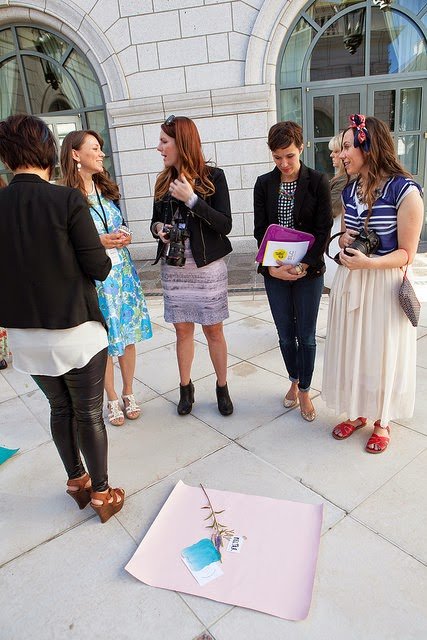 I adored having the stress of speaking behind me, and truly focusing on classes and talking to as many people as I could on Thursday.
I hit up a photo styling class in the morning- boy is that something I need to work on! It was really fun to learn some tips/tricks, and to see the creativity brewing from the attendees. My biggest takeaway- shoot items in odd numbers always!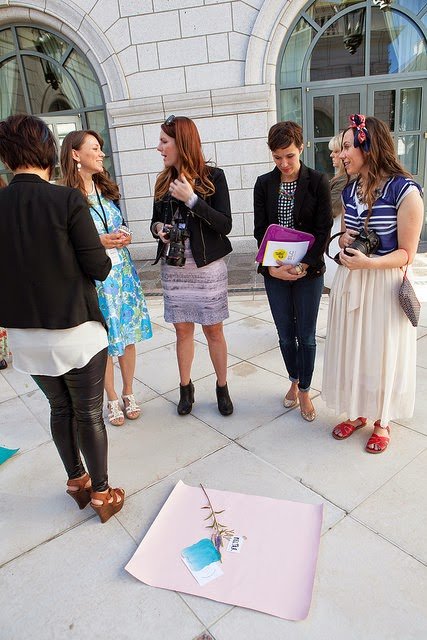 (If you're double taking- 1. Yes, extensions happened so I did double my hair size and add some color- they clip-ins, so sometimes we'll pretend I have full illustrious hair with ombre in the future too! 2. Yes, I do look like Jack Sparrow with the head scarf and massive amount of hair 3. I didn't want want anyone to lose sleep wondering)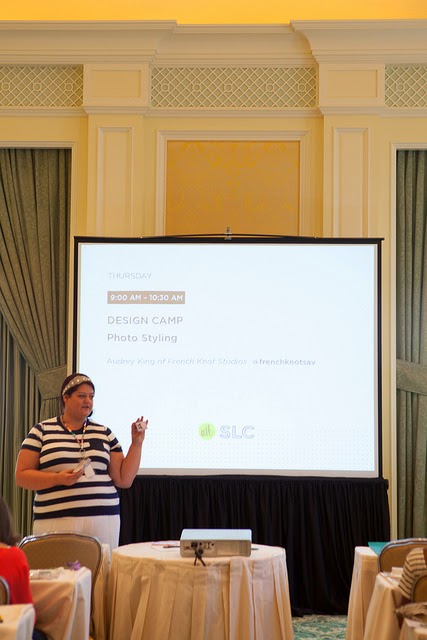 I spent my next session learning all things pitching to brands, and thought a lot about my unique value proposition as a blogger. I think my biggest takeaway was that everyone has something to offer, but you need to define that and present that when working on collaborations.
I also enjoyed hanging with my roommates
Emily
and
Reachel
, and getting to know a new AZ friend 
Beth
too!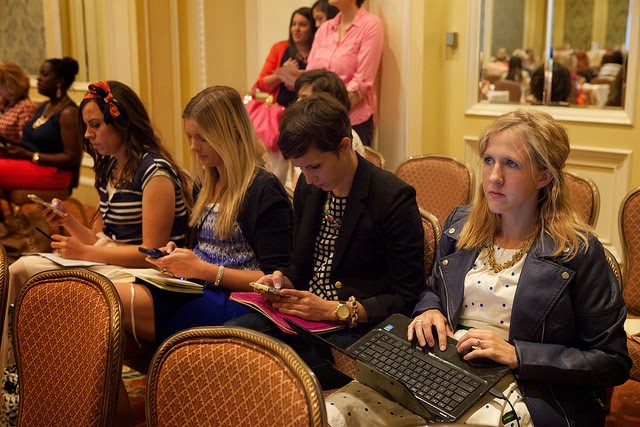 Fully admitting- we left a little early because we needed to find a great place for the closing keynote speech- I mean Martha freakin' Stewart herself would be in our midst!
The tables were set and worthy for the keynote herself.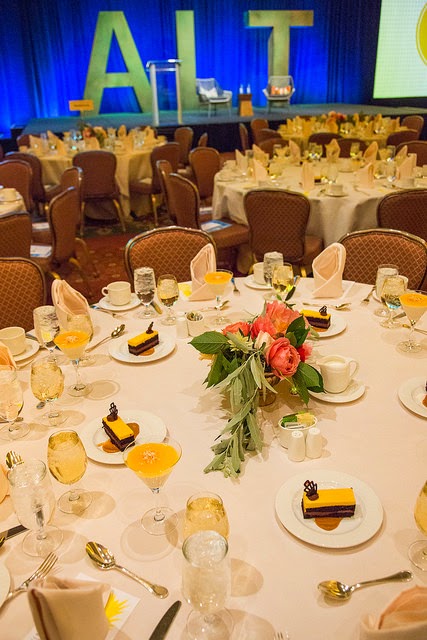 And there was so much energy and excitement when she entered the room. Do you see the hands on the far left middle holding a white phone, those hands belong to crazy paparazzied soul.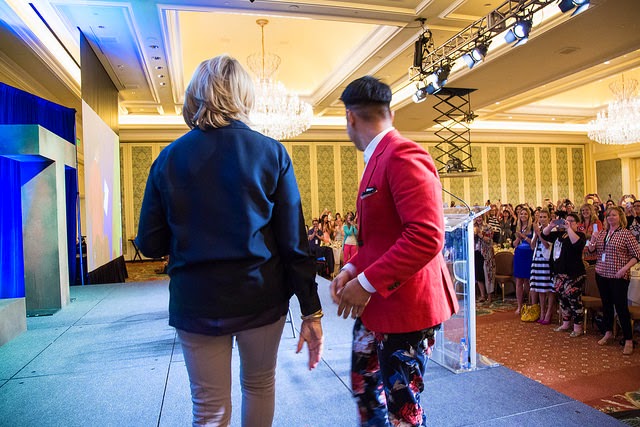 My phone was still up taking crazy pics throughout all the pics the Alt Summit photographers snapped. See the red arrow, that's my head-scarfed main complete with phone camera ready and a game face.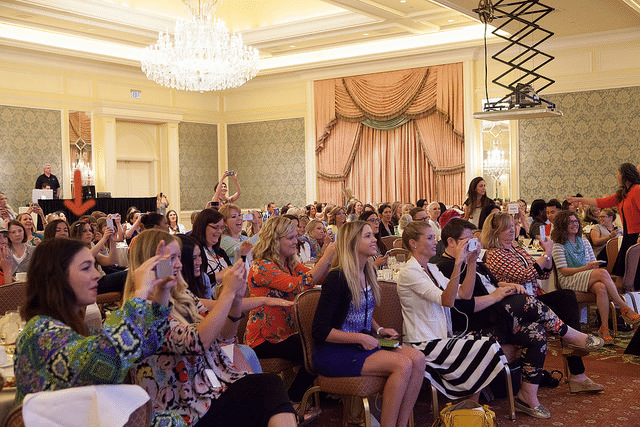 Martha was interviewed by Alt founder
Gabby Blair
, who did an phenomenal job. She asked about business changes with technology trends and how big breaks came- in a chronological order or Martha building her empire. Martha also offered some parenting advice about letting little creative minds blossom in the garden, cutting up and trying food, and being a part of the things we do instead of watching iPad cartoons. I'll always love and remember that.
My favorite thing she said I
tweeted
, "I have to teach myself something every day."That spoke to me. No matter how big or small, every day should yield a new skill or new knowledge.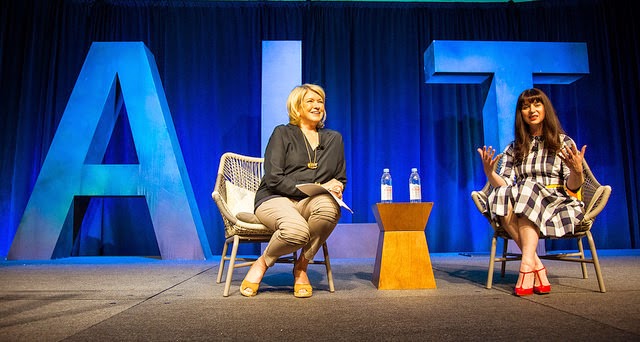 From my camera, it was pretty great to be only one table away from the action.
And from my blurry cell phone, it was really excellent to chat with Gabby after- where she confessed how nervous she was. No one would ever know it- the grace and poise was outstanding, and it really was an amazing thing to experience during the conference!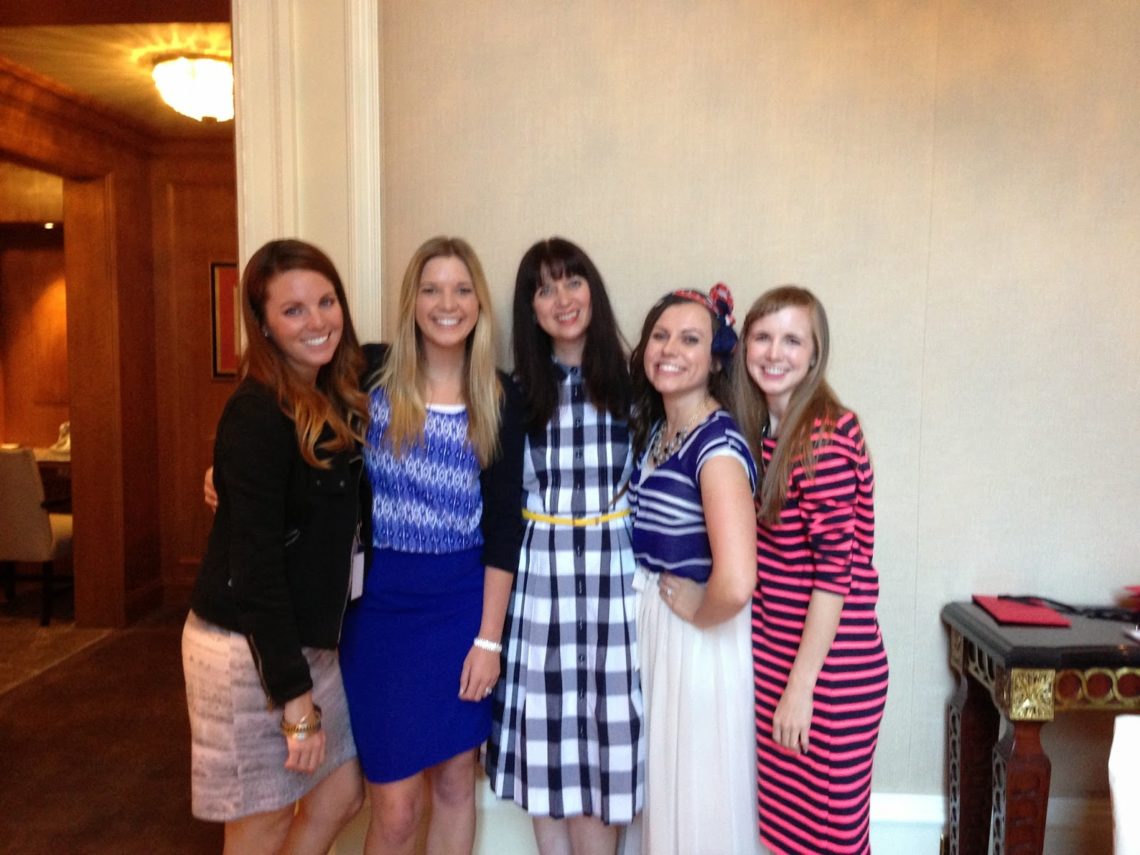 Get 365 Date Ideas!
We want to help you have the best date nights ever! Grab this FREE printable with 365 date ideas, a date for every day of the year so you never run out of ideas!