My life went from prepping work so I can leave for Alt Summit, to prepping for Alt Summit as a speaker, to packing last minute, to jumping on a plane, and back to getting work back in order after a few days off. The life of an agency marketing girl, it's a ride!
Last Alt Summit I took in everything in categories and blogged about the
business cards of Alt Summit
, the
swag
, the
classes
, etc. I think that's how I took it in- in chunks itemized in my brain. This one was a very different experience for me, and I think how I blog about it represents that. This one was more about specific moments and takeaways that happened each day.
The Tuesday night sponsor dinner at Melting Pot hosted by
Silhouette
was the perfect way to kick off the conference.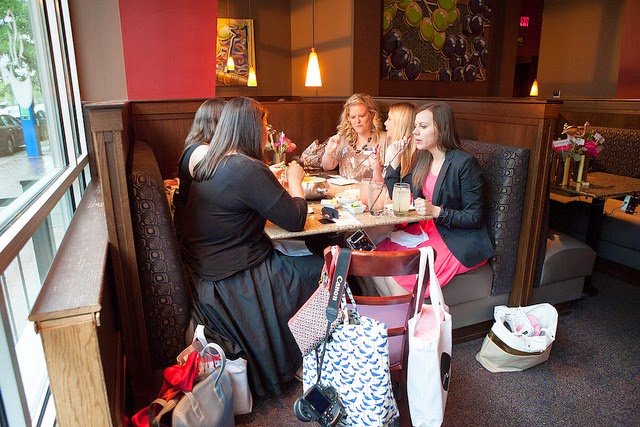 I had just got off the plane, dropped my luggage off at the hotel, changed into a hot pink cocktail dress to match the flamingo vintage glam theme, grabbed my camera, and walked/ran a half-mile in the rain to make it just a few minutes late. It was one busy day!
Something beautiful came of this- I got to sit at a table with four other women who were also a minute late due to parking, planes, or weather complications. At first, I felt disconnected from the big group, but as the night went on I grew so thankful for a very intimate setting to get to make friends with some of the coolest girls the blogging world knows.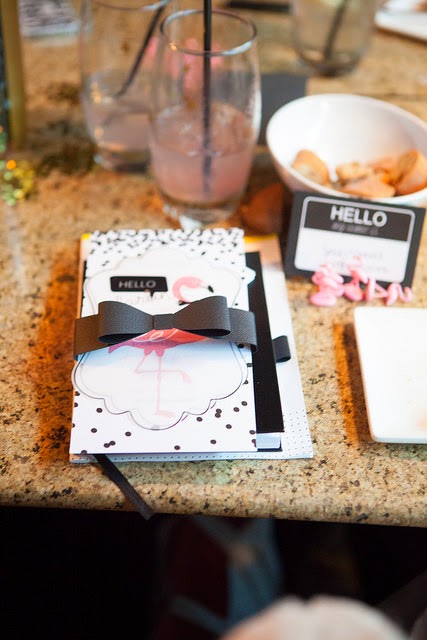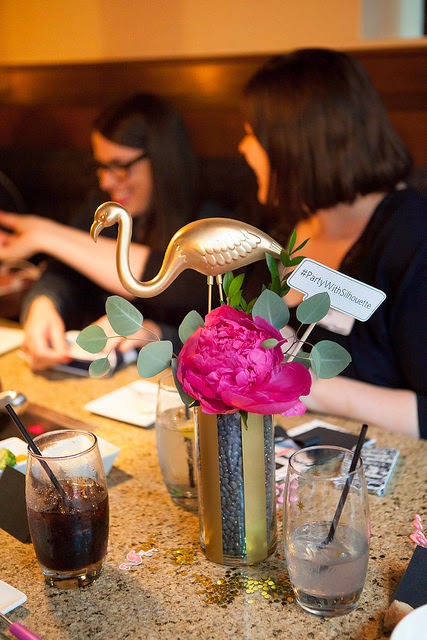 Brooke had us laughing our heads off- she is so down-to-earth and the way she puts things, it's just seriously relatable and hilarious.
Emily I had met with some serious digital hangouts prepping to speak together- it was awesome to be with her in person!
Across from us sat Carly– a woman of many talents who traded in her attorney career to be a blogger. I was lucky enough to meet her at Alt in January, and I seriously love this smart, creative soul!
And on her right was Christy, a hilarious girl from Brooklyn who makes a living blogging and being a comedian- that's right, paid to be funny! Score having her at our table and seeing what a genuine, cool girl she is!
I could have stayed all night and never tired of this conversation.
And oh the food- didn't Audrey once say "Fondue is always a good idea"…something like that.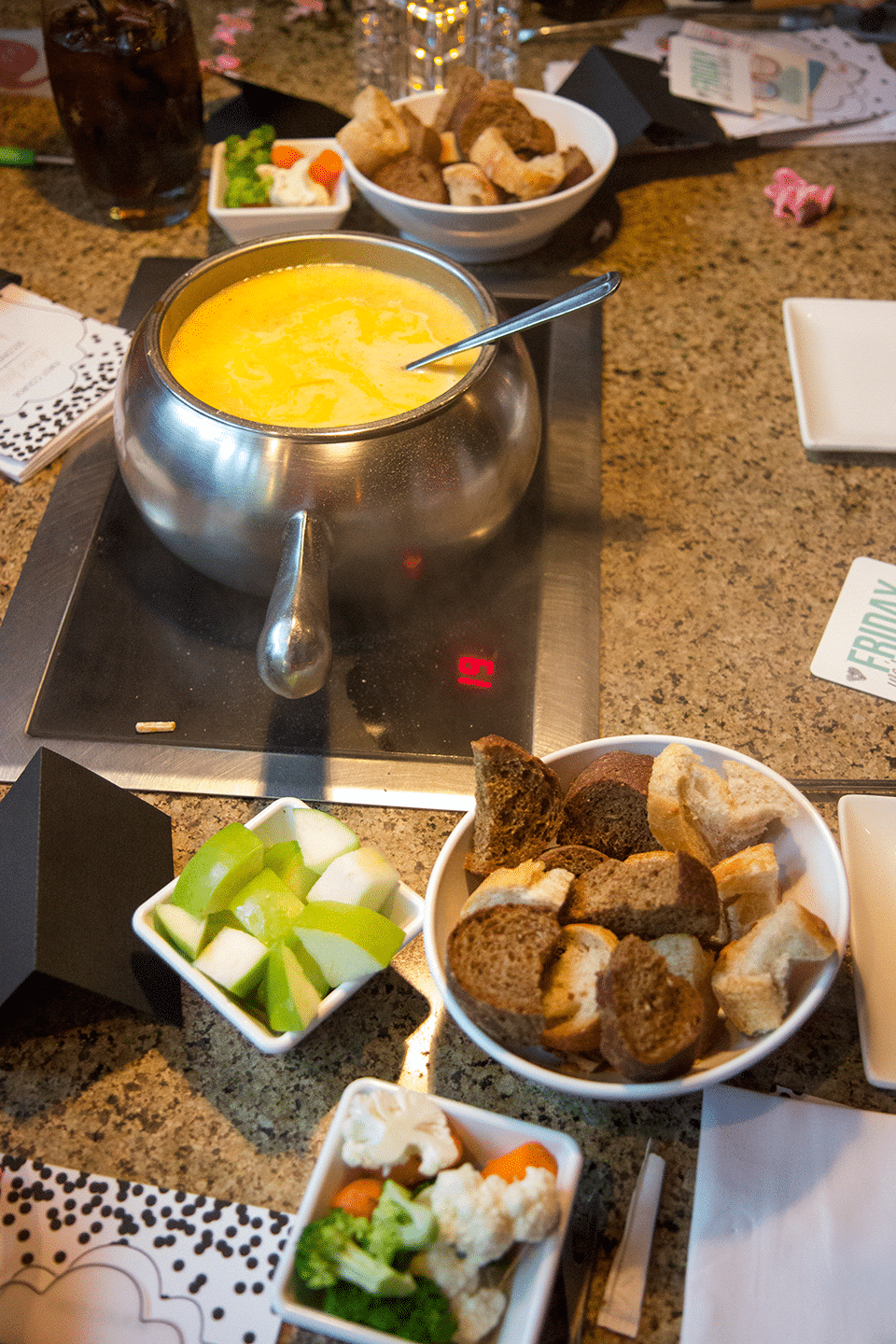 (Photo by me)
We talked about our goals for the conference and found four of us were speaking/hosting round tables. It was cool to talk about the pre-presentation jitters with a safe group of new friends.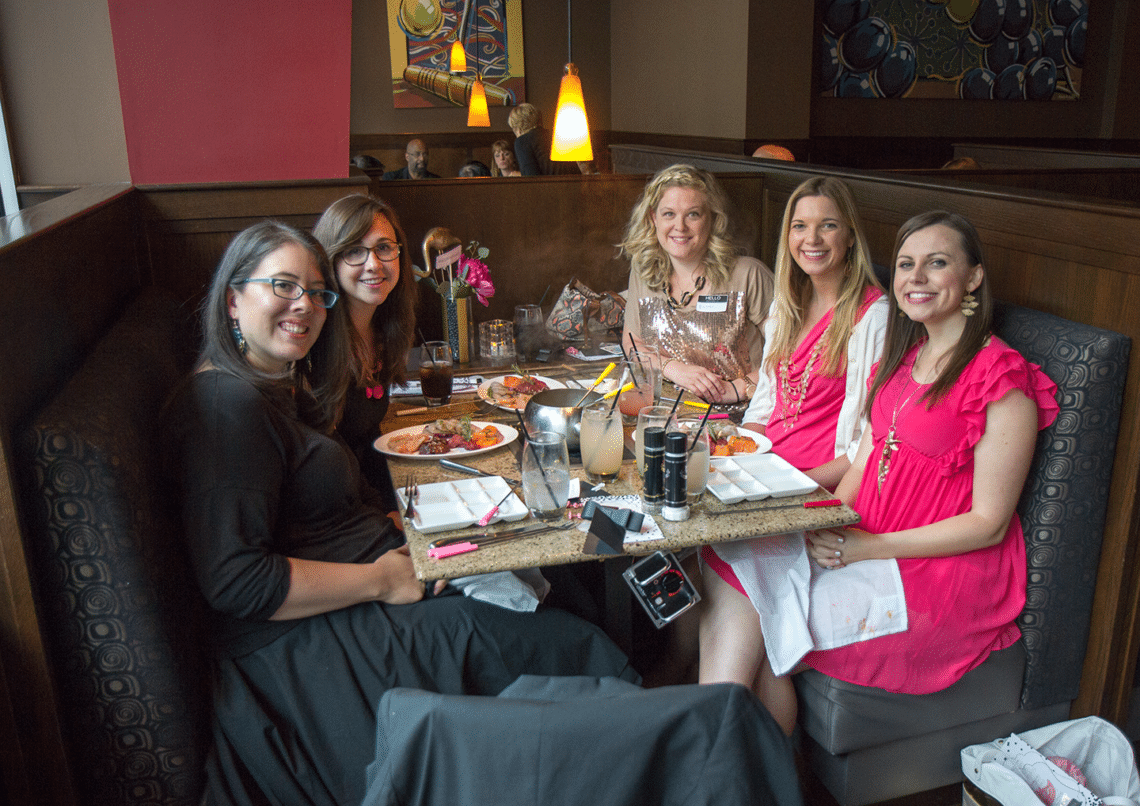 (Photo by me, err, at least with my camera)
I also made the joke after a waiter spilled cheese on me and I moved away from the burner control panel (seen above below the table) that I was moving because one goal was to not light myself or anyone else on fire. We all about died laughing when turtle chocolate fondue came out all lit up, and nearly caught hair on fire. Good news, I made my goal. No fires were lit on any personage during this conference.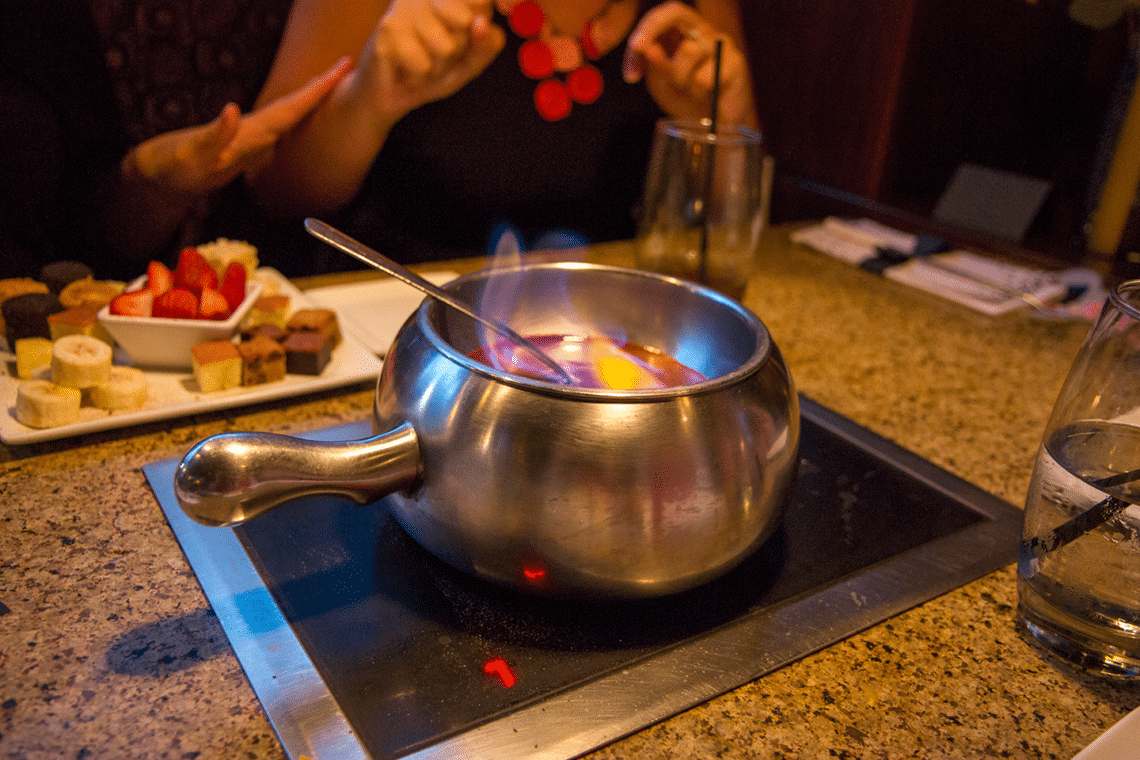 (Photo by me)
I can't say enough good about the people at Silhouette- so creative, so enthusiastic, so supportive of the blogging community. And I kind of love that all of all the lovely photos Brook Dennis took of this night, the swag bag poster child got to be mine, complete with my bird tote behind it.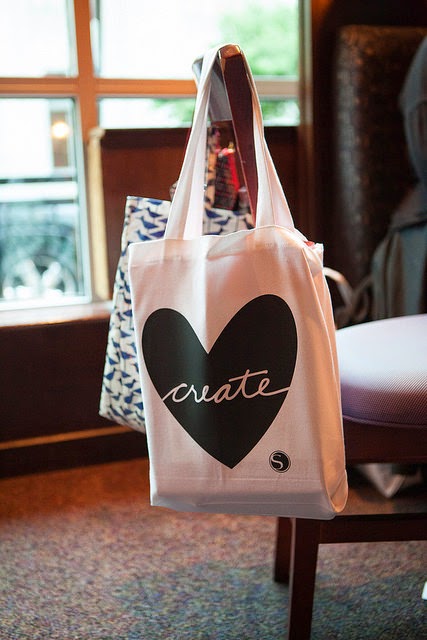 Thank you Silhoutte for an amazing night, Brook for amazing all the amazing pics aside from a few of my own in this post, and four amazing bloggers who set the tone that would last this entire conference.
Get 365 Date Ideas!
We want to help you have the best date nights ever! Grab this FREE printable with 365 date ideas, a date for every day of the year so you never run out of ideas!