12 Months of Dates July: The Amazing Spider-man
Our review of The Amazing Spider-Man Movie and watching it for a date night. Plus a fun tip to make theater dates more fun.
Movie Date Nights
A few months ago we had a conversation about going to movies. Jacob told me "Whenever you actually want to go I jump on the opportunity!" I started to feel bad and asked if my adult ADHD (minus the D, I'm just hyper, I can pay attention all I want, sitting still- that's another story!) was inhibiting his ability to go to movies.
He let me know he's fine going to fewer movies each year, he's just surprised when I suggest that and always happy to take me up on the offer. I kind of decided I'd make a little place in my life for dinner and a movie from time to time. Particularly when it's 110 and humid, there isn't anything like sitting in a freezing cold theater!
The Amazing Spider-Man Movie
When I heard about the new Spider-man movie, I was all about it! I loved the first one, and Spider-man 2 holds the only record of me going to a movie on opening night and then going again the next day. I love that movie. Let's just not talk about 3 and Tobey Maguire trying to be bad emo-Venom. It includes the dancing scene that gave me the worst awkward tingles of my life. Truly, it's just better to pretend that movie didn't happen.
However, when The Amazing Spider-man came out I really didn't care that it's pretty soon for a remake. I was just excited and naturally, Jacob was happy to actually go to a movie for date night.
This just so happened to fit in perfectly to our 12 Months of Dates/Let's Go on a Date for July. We switched up June and July because there were much better movie releases in July. And shout out again to the brilliant Shannon Brown for this idea– now that we're half-way through the year we have really grown to love this gift and idea even more! It's been a great first half of the year!
The night started with dinner at one of our favorite places. Rubios has appeared in many date posts before, and I'm quite confident will continue to do so! We are addicted to the chicken Big Burrito Especial.
It was opening weekend for The Amazing Spider-Man Movie, so we arrived early. Instantly we noticed that we were freezing in the theater. Luckily we were at a mall, and we marched to some stores and bought sweaters. July is a fantastic time to buy sweaters- 110 degrees= hello crazy clearance!
An Easy Way to Make Movies More Fun
Jacob also made a pit stop to grab this:
We aren't big candy people, but there is just something to bringing candy into a theater that ensnares us.
The movie verdict: I really liked it, Jacob thought it was a little cheesy, and predictable. I'm a fan of movies with plot, and I liked that even though this was predictable, there was so much back story and character development. I also loved the casting on this one, everyone was fantastic! I can't help that characterization wins my heart. That aspect of my life as an English teacher will always remain.
Did anyone else go see it already? If so do you share my feelings or Jacob's?


And in case you go to see it and miss who the Second Assistant "B" Camera guy is, don't worry, we have your back!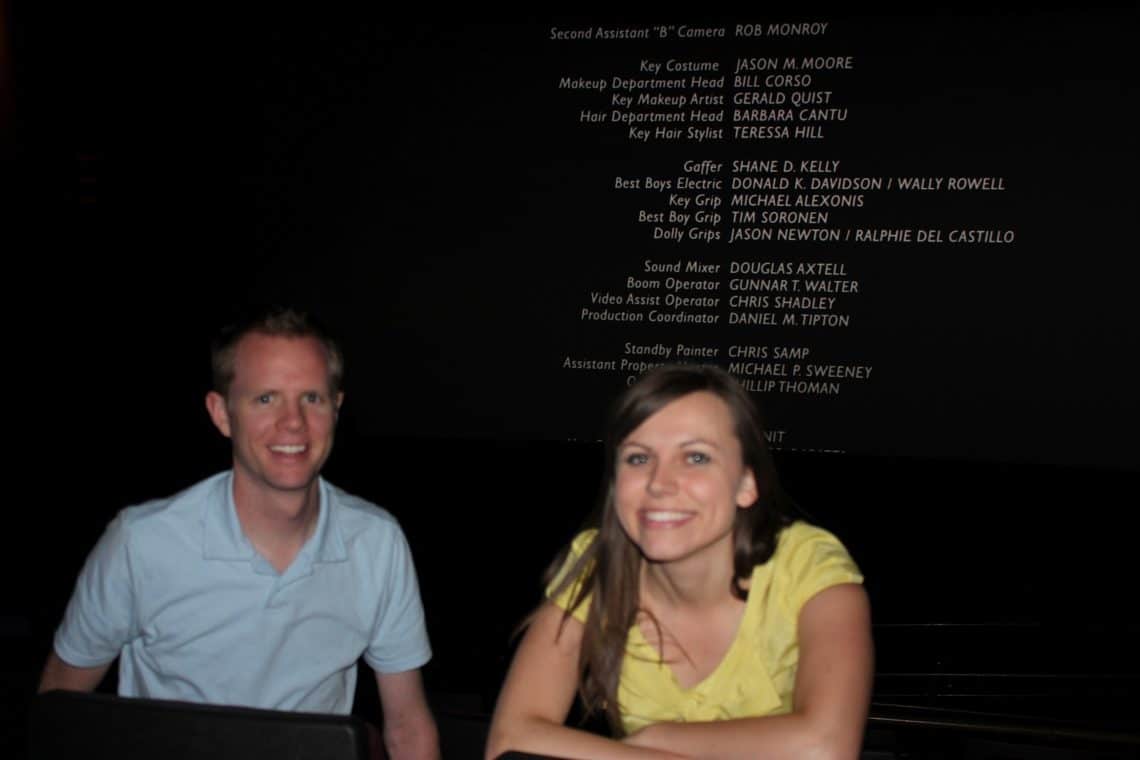 Like this movie date idea? You may like these posts too:
Get 365 Date Ideas!
We want to help you have the best date nights ever! Grab this FREE printable with 365 date ideas, a date for every day of the year so you never run out of ideas!