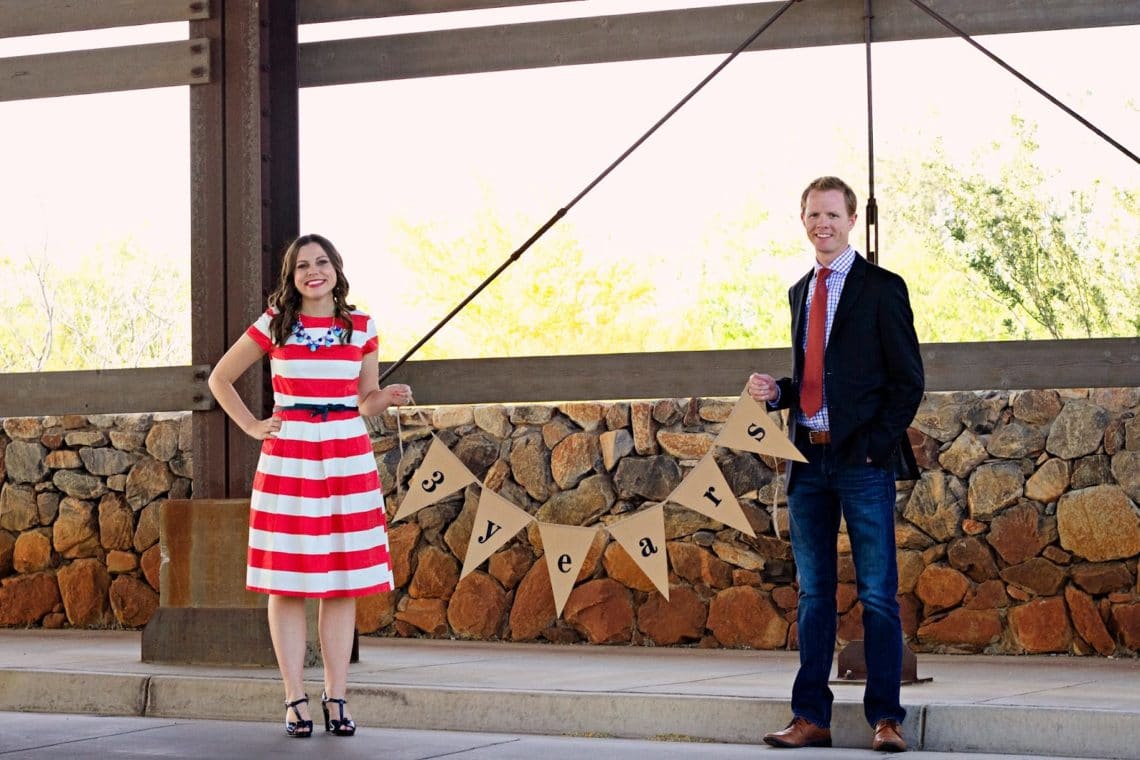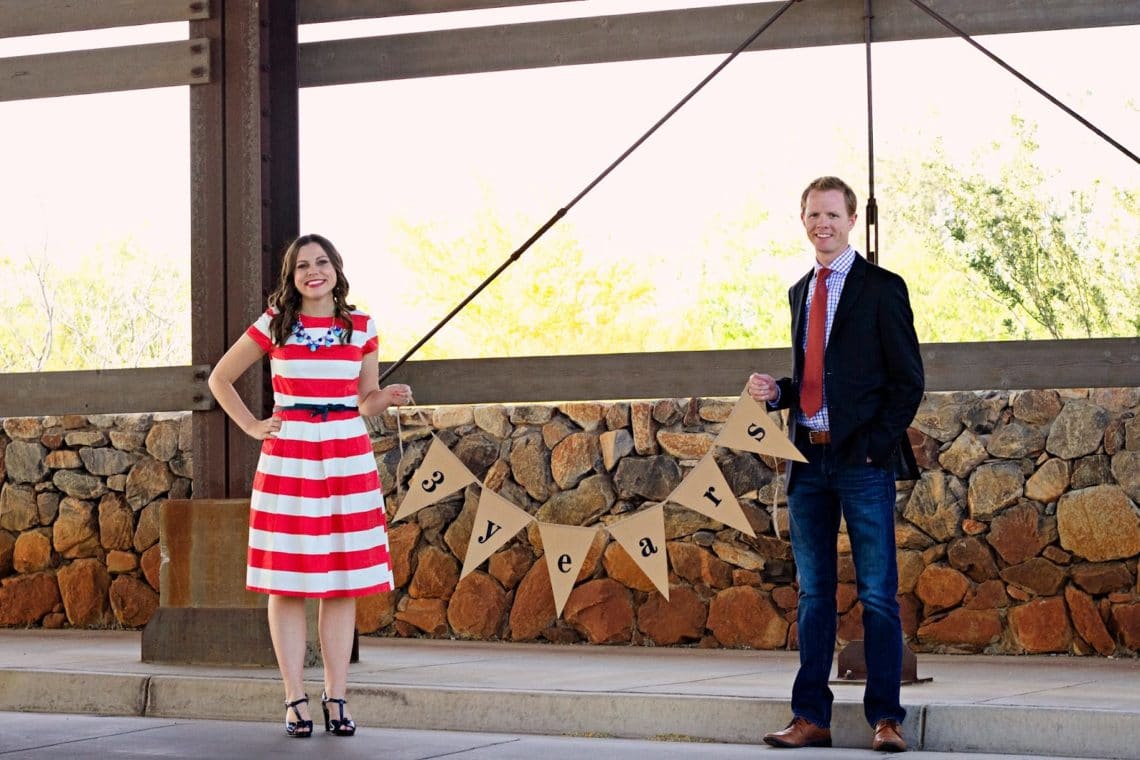 Can I begin to tell you how flattered I am that I have had readers and friends ask me "Where are your anniversary pictures for this year?" I thought people may not notice, and I'd get around to them, but apparently, those who have been readers for more than a year know we have a few traditions we do every anniversary, including annual anniversary pictures, a getaway of some kind, and answers to our Questions to Ask Each Anniversary. I'm so grateful you care, and that I've been asked to please get on these posts!
Don't worry- we did these things- only there was a hiccup this year. I will talk about this in tomorrow's post, but let's just say anything that could have gone wrong to thwart our plans did, and our actual anniversary was a rough day. We ended up saying- hey, wanna celebrate a month late? And we decided then and there we had every right to celebrate a month late, and we would do just that! So March 10th turned into April 11th, and pictures came around this time too.
This week I'll be posting all our traditions, and our joy in celebrating 3 years, 1 month, and 1 day of marriage, also known as our anniversary.
Get 365 Date Ideas!
We want to help you have the best date nights ever! Grab this FREE printable with 365 date ideas, a date for every day of the year so you never run out of ideas!