Have you heard of the Cara Box? I stumbled upon it about a month ago, and I wanted to be a part of it! Here's the gist: you sign up and agree to send a themed package with at least 5 items to an assigned blogger, and you get one in return! It's such an amazing experience to meet two bloggers you never would have met otherwise from other parts of the country. The theme is also awesome so you know you'll send and receive different types of things every month. This month the theme was Earth Day, which provided a fun challenge.
Imagine the excitement to find this baby on your porch:
The lovely Jenna of Freckled Fashionista was matched up with me and did an amazing job sending me some amazing items! Her card was also so sweet and so thoughtful. I felt so lucky to get to know her!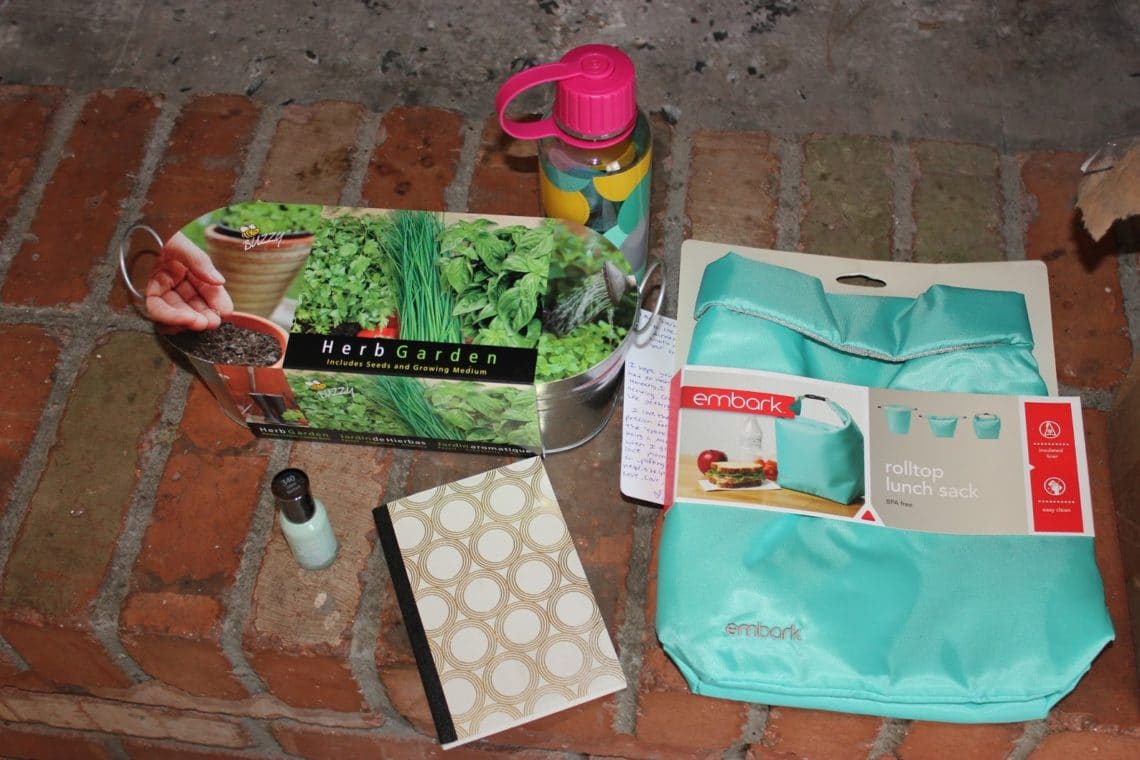 Seriously, so stoked to start an herb garden for all the cooking we do, plan some date nights on the recycled notebook, use my new mini water bottle on a run, and pack some snacks in this amazing lunch bag for a date. Not to mention, I put on the "green" nail polish the day it came- great choice, you rock Jenna! Thanks for making this such a fun experience- you totally nailed things I love!
I felt equally lucky to get Aleshea at Glitz & Grits– a true Southern girl whose blog cracks me up! You won't read better voice, trust me! To read her post check it out HERE!
Thanks Wifessionals for doing this, and seriously, every blogger should participate in at least one- so much fun!
Get 365 Date Ideas!
We want to help you have the best date nights ever! Grab this FREE printable with 365 date ideas, a date for every day of the year so you never run out of ideas!