Arizona Blogger Meetup- Galentine's Day
I think once you've gone to business school you can never shake the feeling that you should always be networking, meeting groups of people, and making connections with like-minded people. 
Two years ago I had this crazy idea to see if there were any bloggers/influencers in Arizona outside of the two I knew, and form the Arizona Blogger Meetup Group. With a leap of faith, a lot of elbow grease, and the support and help of my dear friend
Katie
, something pretty awesome was born. 
Two years, countless hours, and many meetups later, I am starting to believe Arizona really is one of the powerhouse places to be a blogger where you can always find a network of friends to collaborate with and bounce ideas off of! And did I mention the nicest community? I've been amazing how welcoming and encouraging each person is, it's truly amazing to hang with some of the most amazing talent and egos are checked at the door (if they were every there to begin with)!
We've had about 50 people show up to each event, often with a wait list, and it never ceases to amaze me how more than half always seem to be new faces. What an amazingly creative state I live in!
This meetup had the theme of Galentine's Day, which included providing a gift you thought another blogger assigned to you would love. It was so great to hear about so many awesome blogs/influencers and see the thoughtfulness behind the gifts.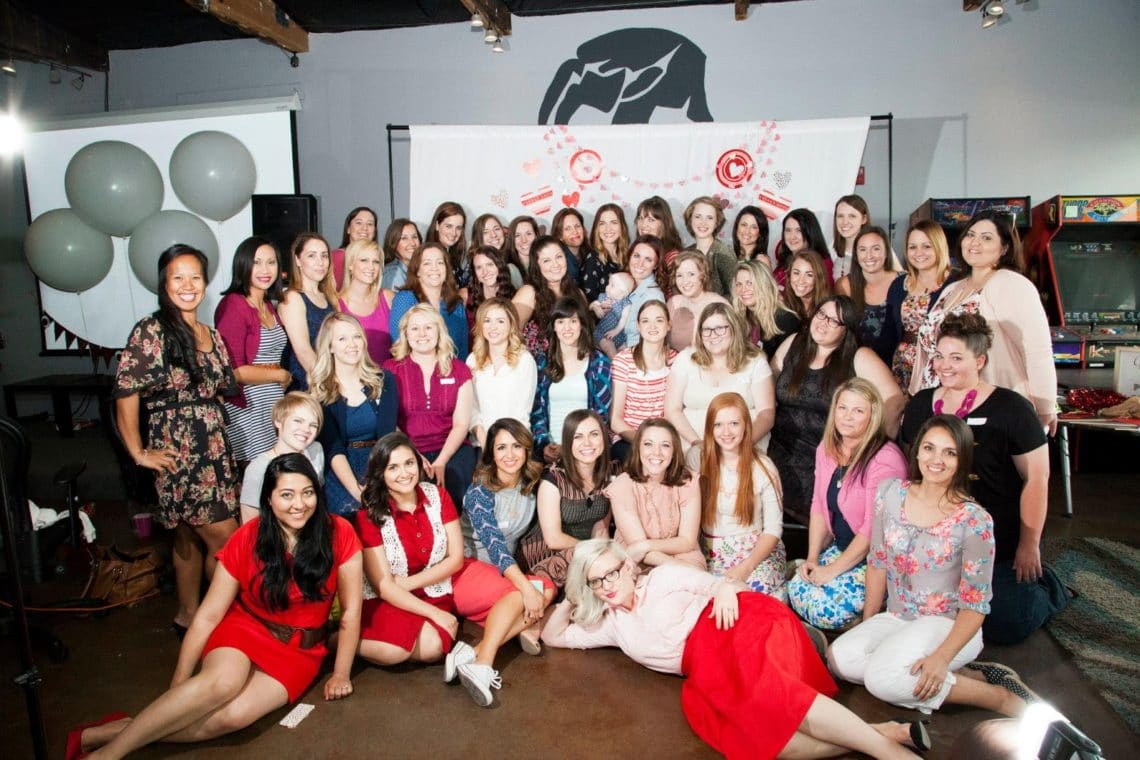 These couldn't happen without the work of two of my favorite friends, my event team/organizers, and brains and beauty behind all the planning, coordinating, and hours behind each event. Kayla and Chrissy bring all the business and creativity together to help us create a fun event quarterly with amazing sponsors and all the details in place.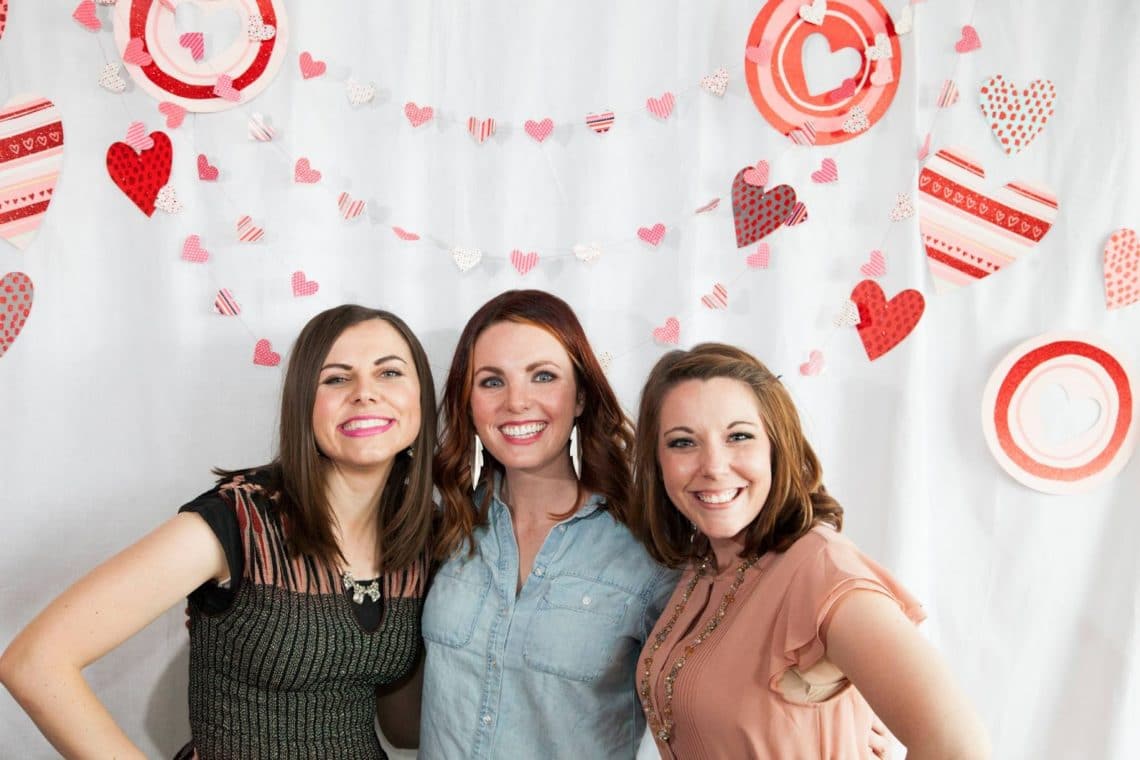 I always love the fact that I get to spend some time with some of my favorite people. They always say you should find your tribe in blogging and make some soul mates, I bounce so many ideas off ideas of Jen and Kayla it's kind of amazing. Plus they are there to laugh with me (like REALLY hard), share angsty feminist articles with, talk academics with, share the joy of being married to engineers with, and cry with on the needed occasion. To anyone thinking of starting a local blogger meetup, I'm telling you some of my sweetest blessings in life have come through the friends I've made as a result of in-person meetups.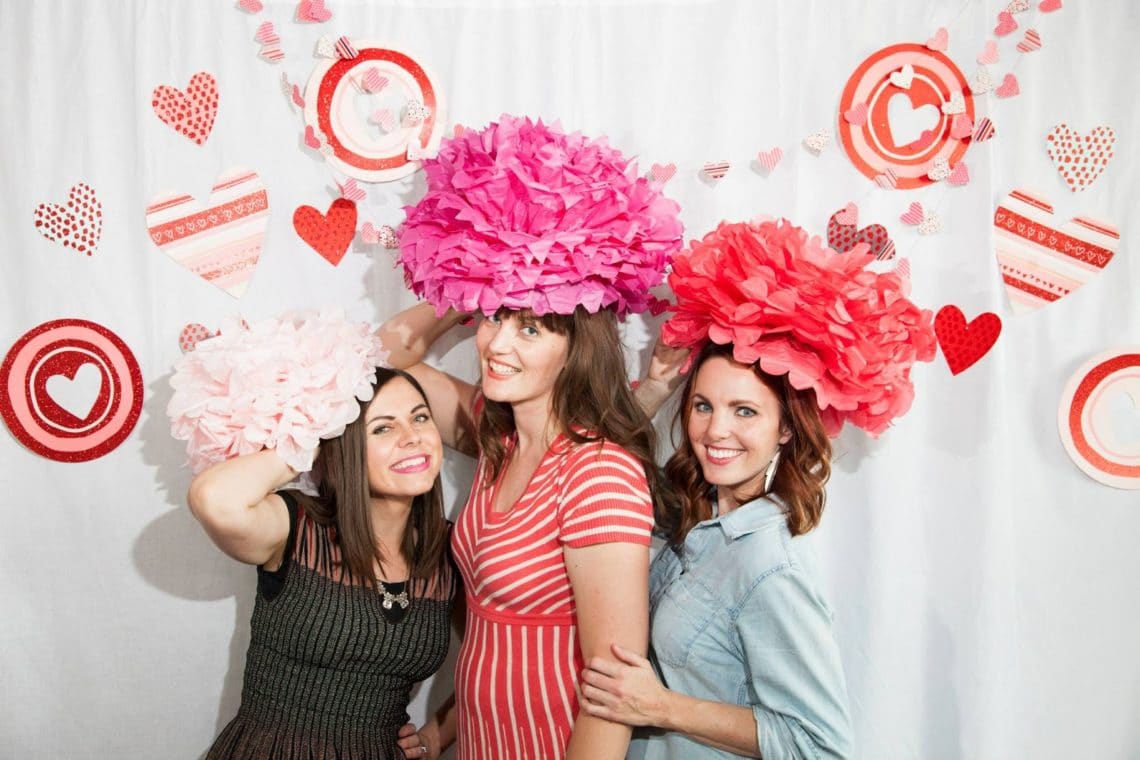 And we have taken enough pictures where at least one of us is making awkward hand movements that it's just a thing now.
I am grateful for the new friends made too! Roe, your coming early to help and staying late to help me stack chairs- my word, I'm ready to get BFF necklaces whenever you are!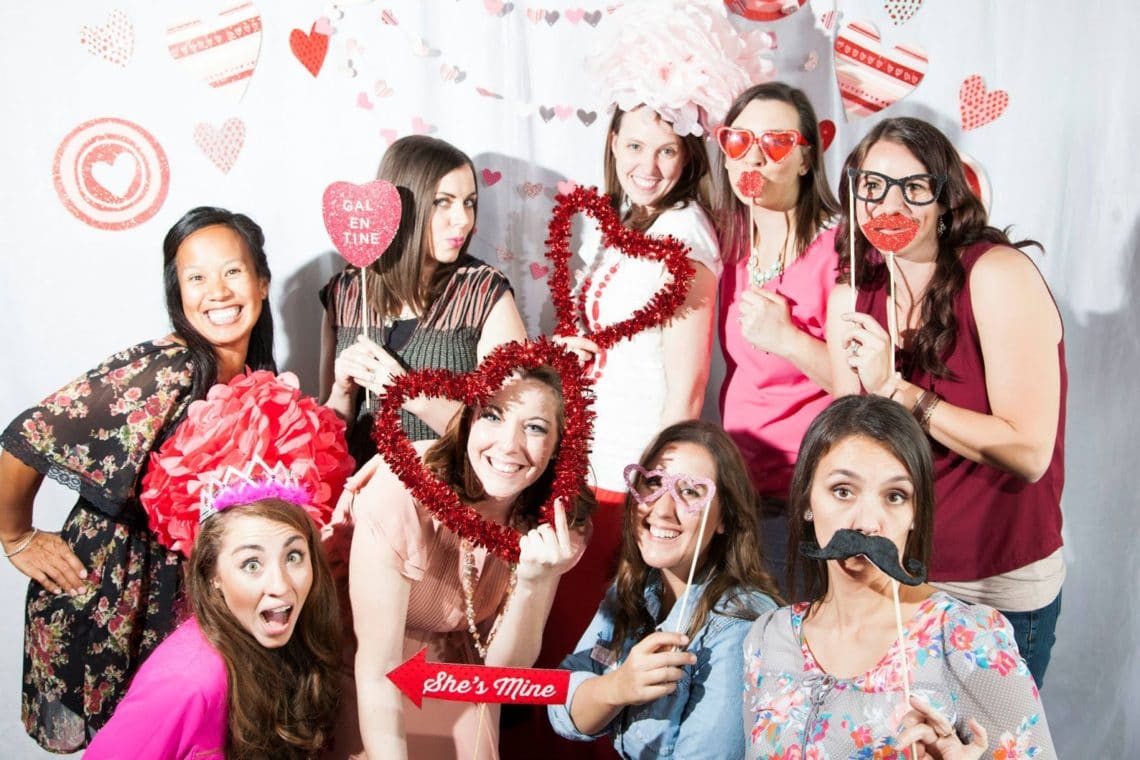 Thanks to Shari's Berries for providing the most delicious party favor I've ever had!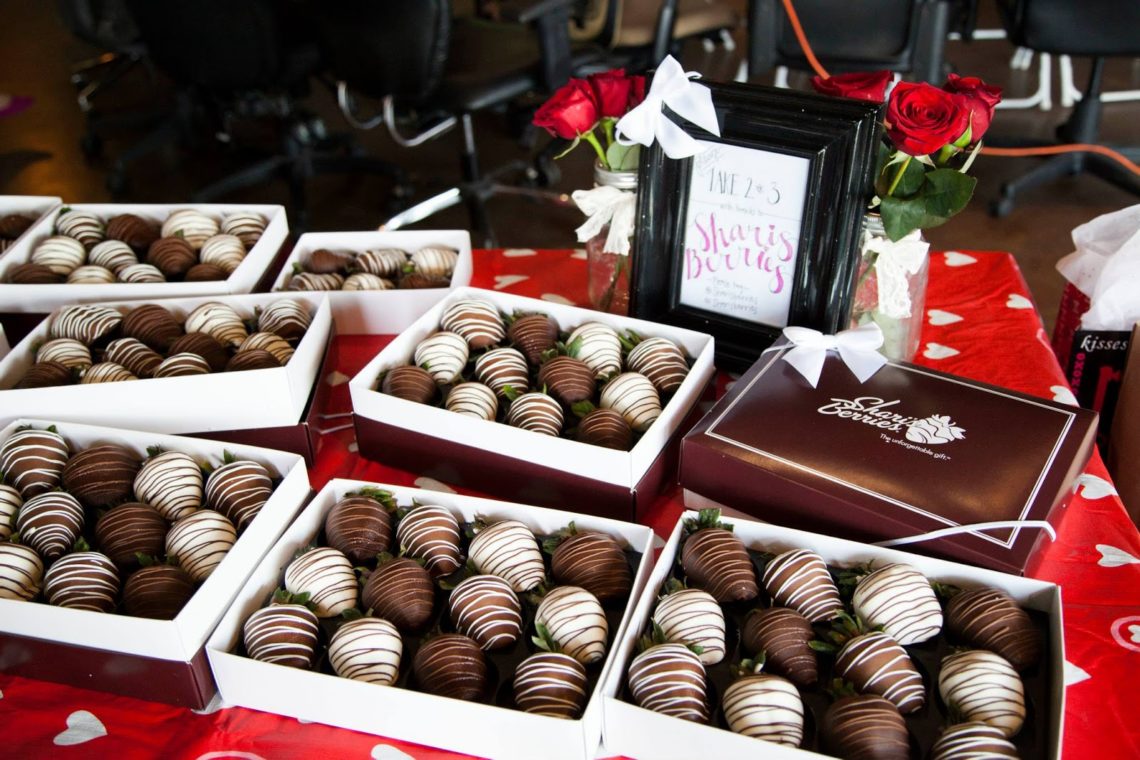 And Waffle Luv for the best liege waffles in the history of ever.
I'm already ready for the next one!
Get 365 Date Ideas!
We want to help you have the best date nights ever! Grab this FREE printable with 365 date ideas, a date for every day of the year so you never run out of ideas!