B.O.B, Coladas, and Jester'z Improv Comedy Club
Date Info: 
Improv Comedy Club
Price: $25-$50
Location: Any comedy club, we're at Jester'z in Scottsdale
You know those weeks at work when you're so stressed out you barely have time to eat lunch or use the bathroom? We both had that week. With the first week of school and a major project coming due we barely saw each other all week and spent a lot of time in overtime. There is one downside to salary pay as an adult, overtime.
To ease some of the stress we decided a good laugh was in order for our date.
Jesterz is an improv comedy club, meaning all skits and "bits" are made up on the spot from random suggestions from the audience. We can't express our joy that our suggestion of the line from B.O.B's "Nothing On You" line "You the whole package plus you pay your taxes" (which we use regularly on each other) was selected for part of a skit.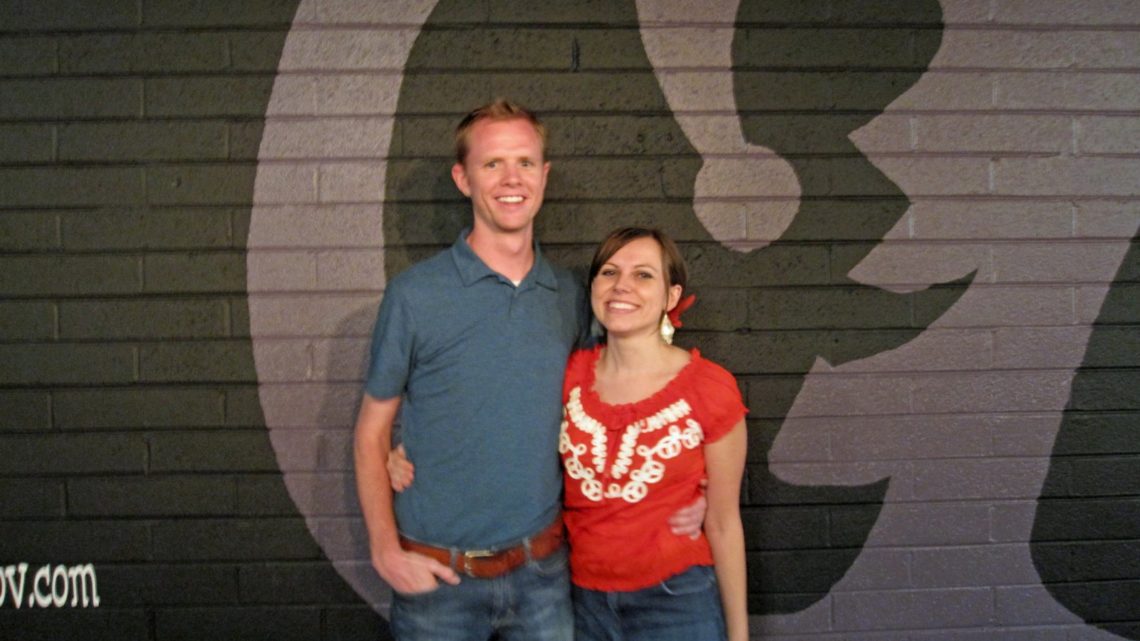 It was such a needed night of laughter of relaxation. We definitely recommend this $12 a person haunt for an easy date and a really good time .
We also made sure that we hit our current favorite dessert location. Can shaved ice get any better than with hurricane colada and strawberry colada and creme? We submit it can not.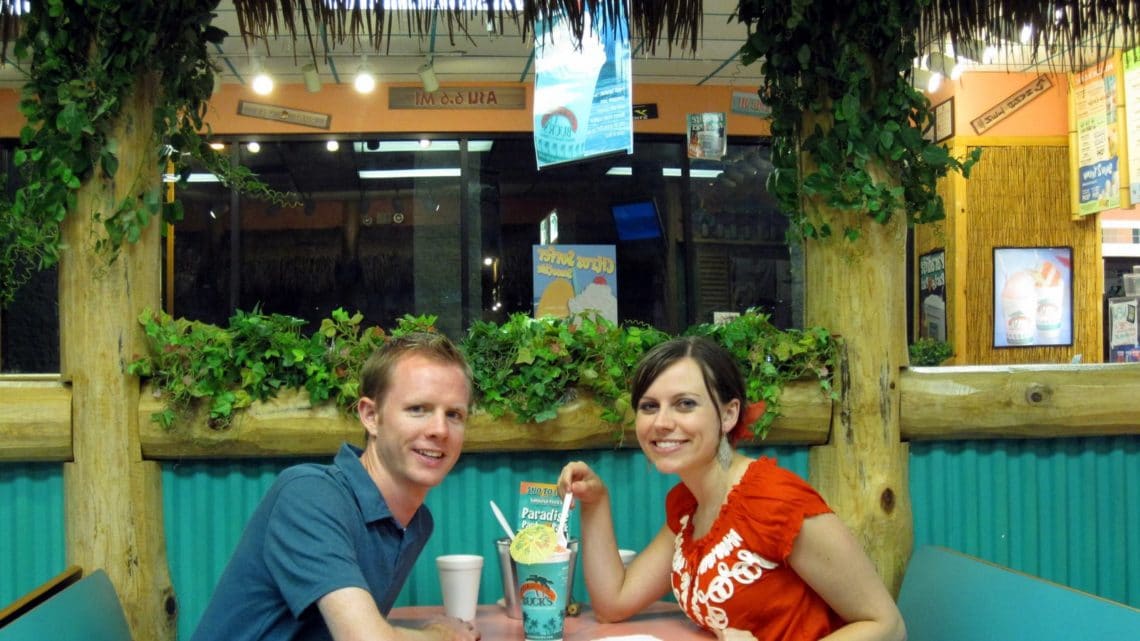 Get 365 Date Ideas!
We want to help you have the best date nights ever! Grab this FREE printable with 365 date ideas, a date for every day of the year so you never run out of ideas!