Disclaimer: I was asked to be a part of a compensated social insights experience for The Kroger Co. by Ignite Social Media Agency.
All opinions and thoughts posted are my own.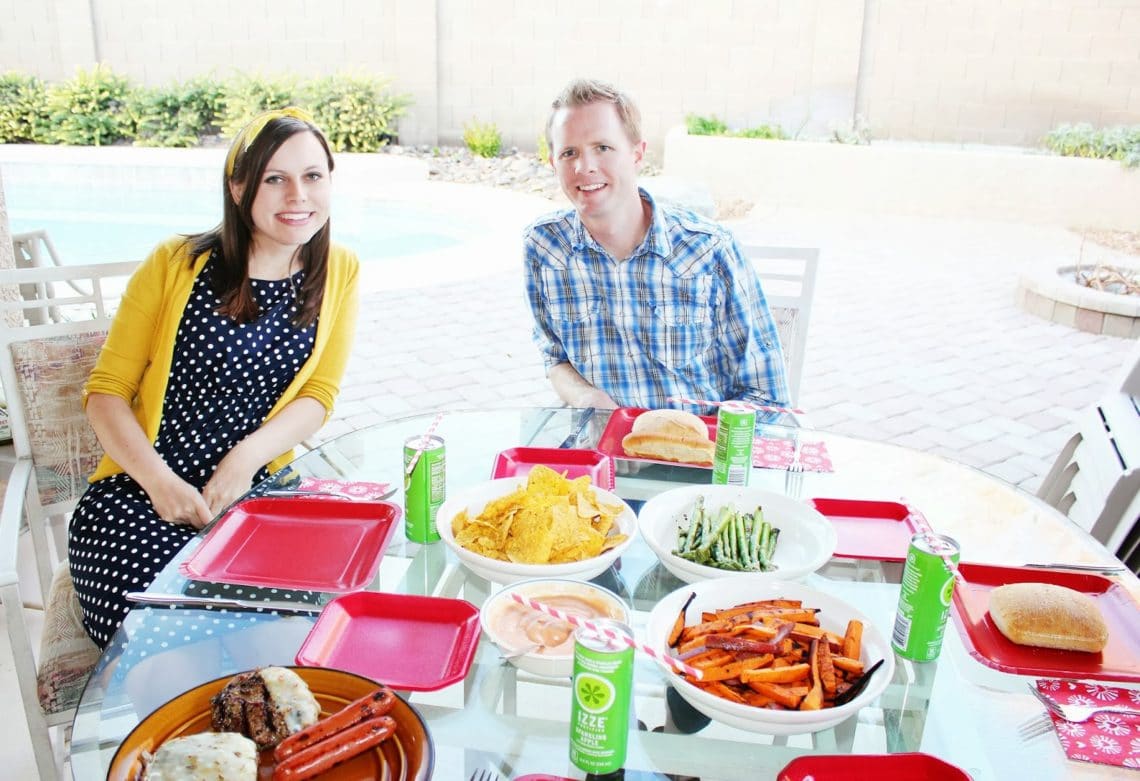 Jacob and I had plans to spend a date night cooking together this week, imagine my delight to be contacted with the opportunity to write about Fry's Food – our neighborhood grocery store that we frequent regularly, and plan a date night surrounding food purchased at Fry's.
We went with a backyard barbecue theme, because guess what, it's gorgeous in Phoenix right now and a little unseasonably warm this week. We figured it was the perfect time to put together a grill based menu and enjoy a romantic night on the back patio.
Since we have no patio at the moment, we headed to my parent's house for a double date.
Jacob and I planned the menu by checking out the Fry's weekly ad, looking at their app (they always have useful coupons), and consulting our favorite grilling cookbook.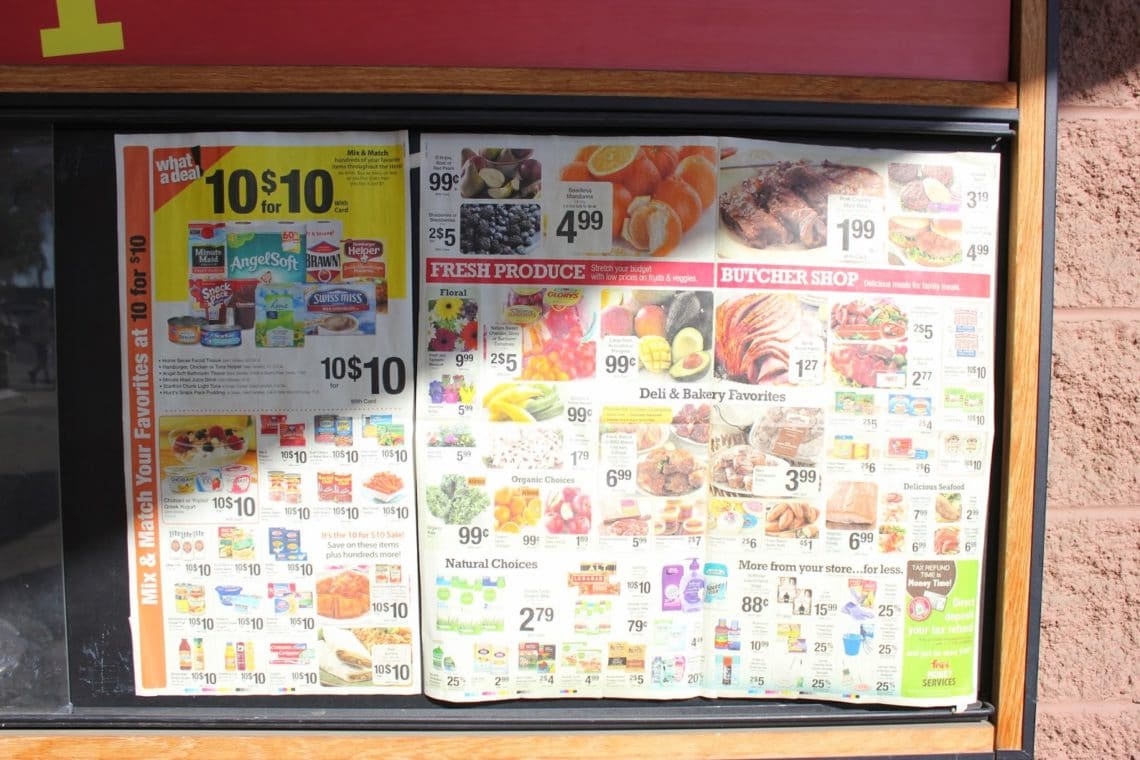 I've been thinking a lot about Valentine's Day, (Hi, I'm Camille, I'm a project manager for a living and it transfers over into my personal life too), and I keep thinking about romantic dinners at home. So if that thought and Jacob's desire for an amazing Southwest burger and hot dog had a baby, that would be the menu you put together for this outing.
We decided grilled salmon with grilled asparagus for the romantic, and Bobby Flay's Nacho Burger for the one craving spicy things. We compromised on the grilled sweet potato wedges. At that point we made the list, and headed over to our super close and very convenient Fry's.
 I adore that they have a decent organic section, and my inner econ nerd loves that they support local farmers and boast of it. Team USA/Arizona for the win!
I also love the variety. Seriously, we have found pretty much any ingredient we have ever wanted at Fry's and we cook some pretty exotic things from time to time
like this
!
I love that I lost Jacob for several minutes only to find him in the bread section looking for hamburger buns. And if you want a good time, take stalking pictures of your spouse selecting bread. I kind of loved all the looks I got when I would emerge with my DSLR from around a corner and snap some shots. For the record, I have only stalked him while married!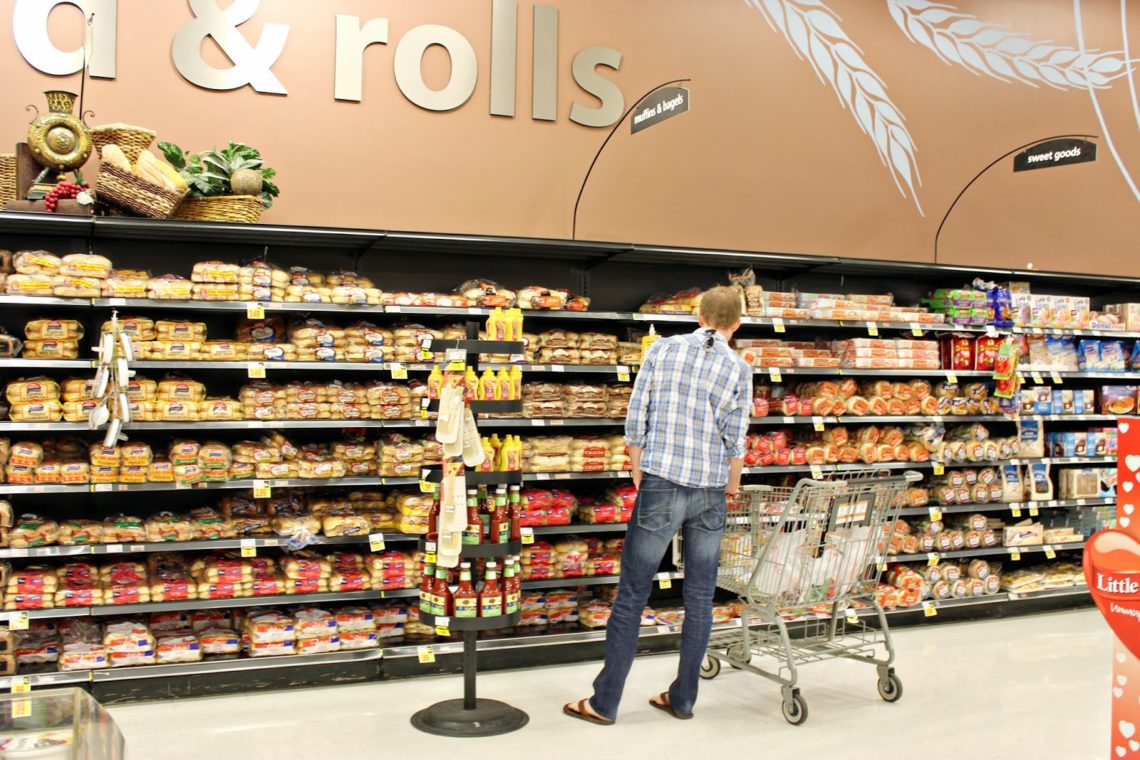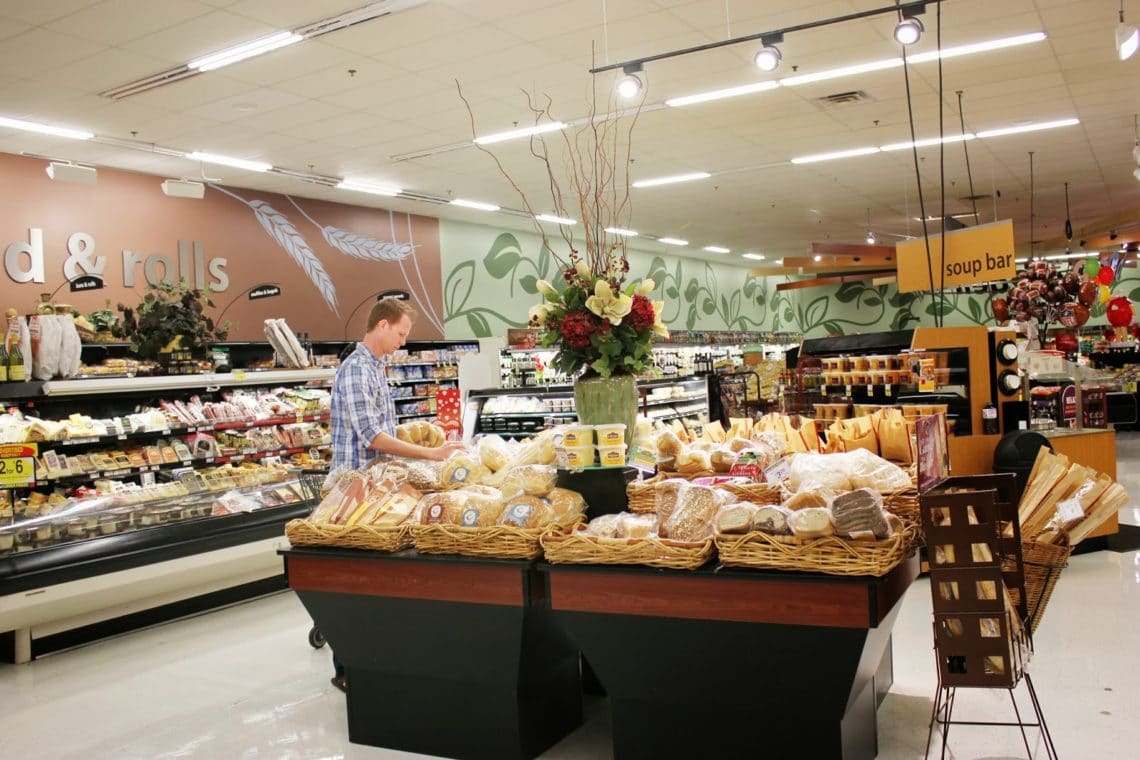 We used our well loved and worn VIP card and checked out, ready to get to work prepping for the big event!
First thing first, we boiled sweet potatoes for about 8 minutes. You want them just undercooked. Then cut them into wedges/fries, brush on olive oil and sprinkle with seasoning salt. When it's grill time you do about 3 minutes on each side. These are some of our favorite things!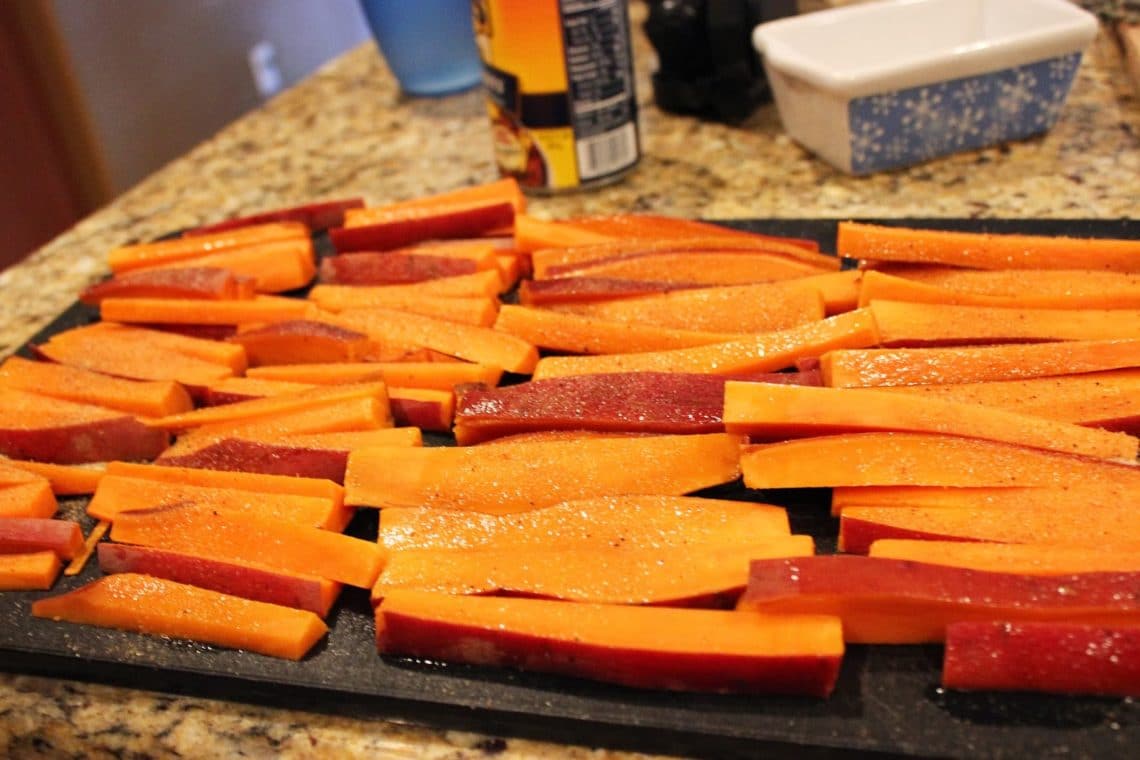 Next up was the salmon. If you marinade for hours you can just put the skin on the grill, but if you are doing it more last minute I'd make a tin foil bed like this one, and pour the marinade thick on top. If this could be a Valentine's Day meal for you, check out
this marinade
– it's my favorite!
Also can I say how much I love that they have wild caught salmon? I've read a lot lately about farm raised, no bueno! But if you're on a tight budget they have it too!
We then had a great time chopping. We're both fans of fresh produce and feel lucky to have parents that gardened and taught us a lot about produce and eating healthy.
We made Bobby Flay's chipotle honey salsa and avocado slaw from his cookbook. Both excellent, but both a lot of chopping!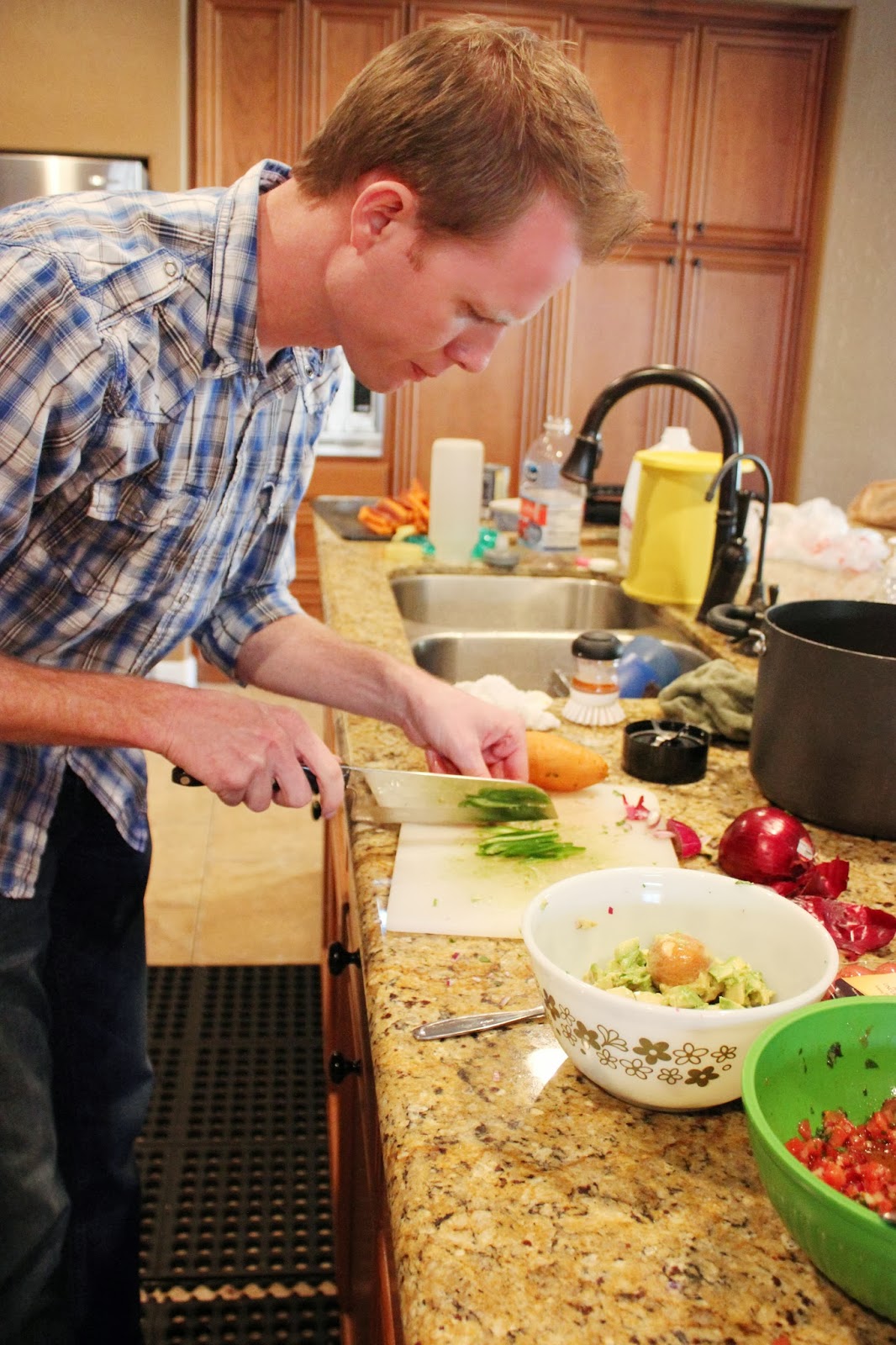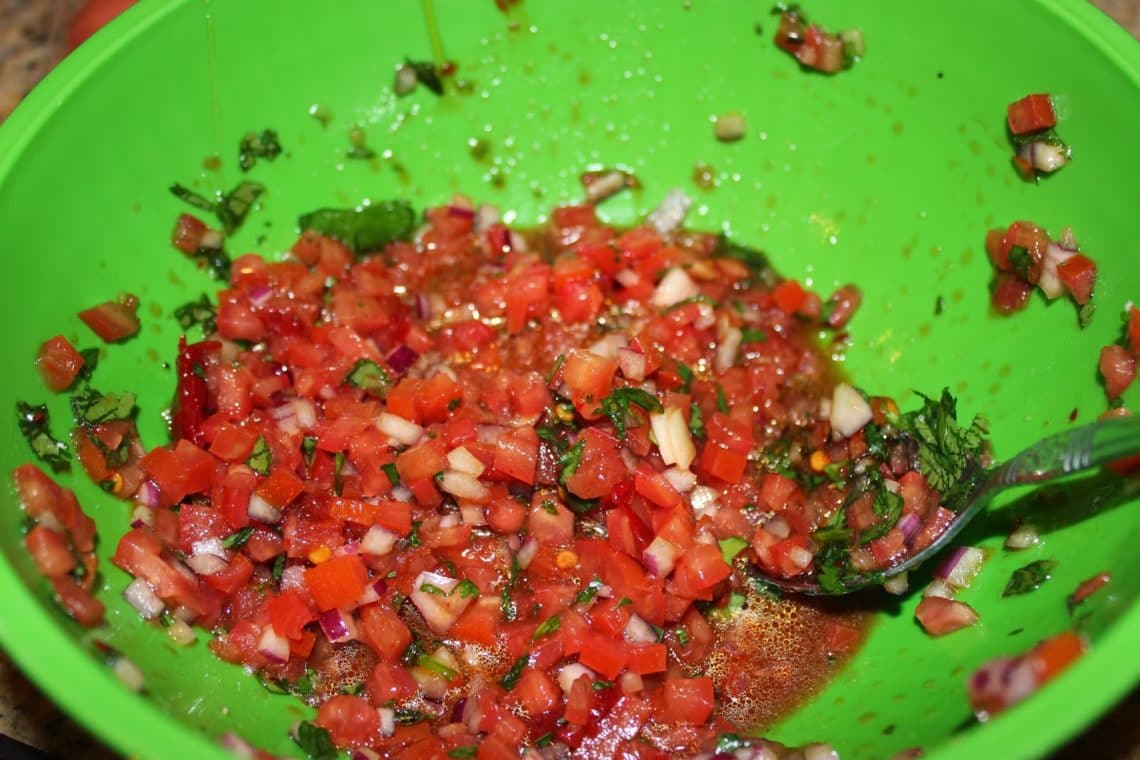 And last but not least, there was asparagus blanching and grilling- my favorite!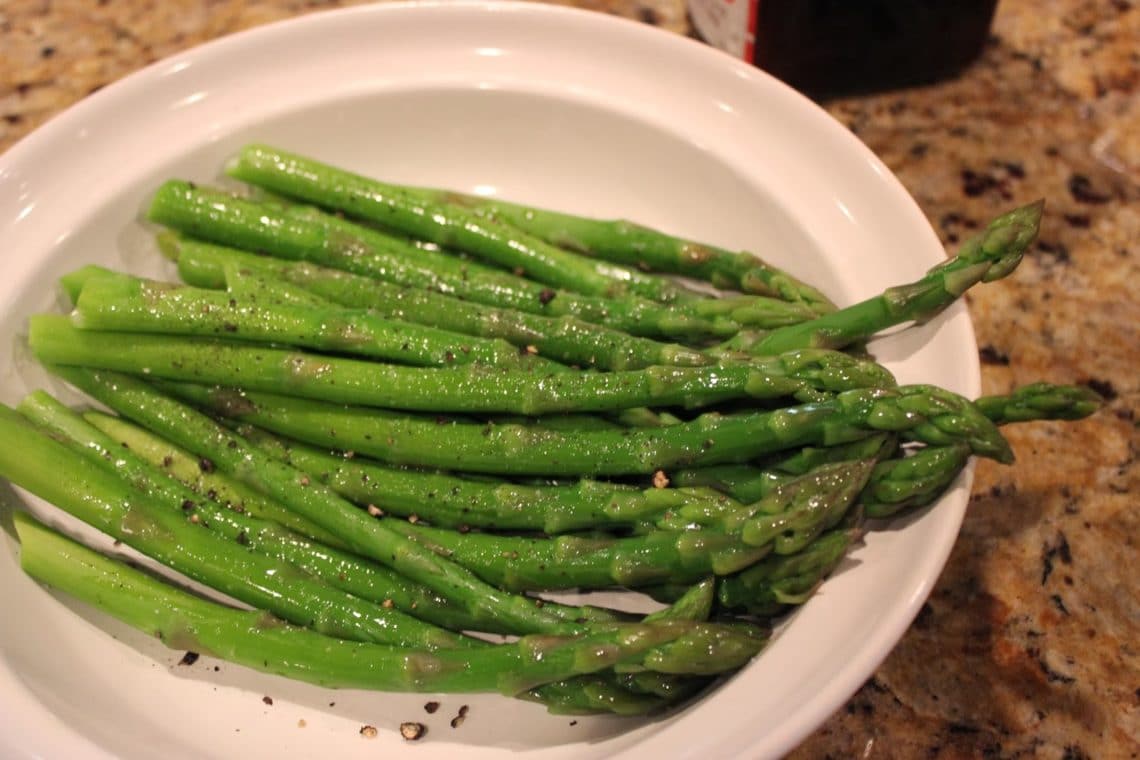 And this really is my cooking element. How did I eat before a grill, I'm really not sure?
We also set up the table fit for the occasion!
And it slowly started filling up with side dishes.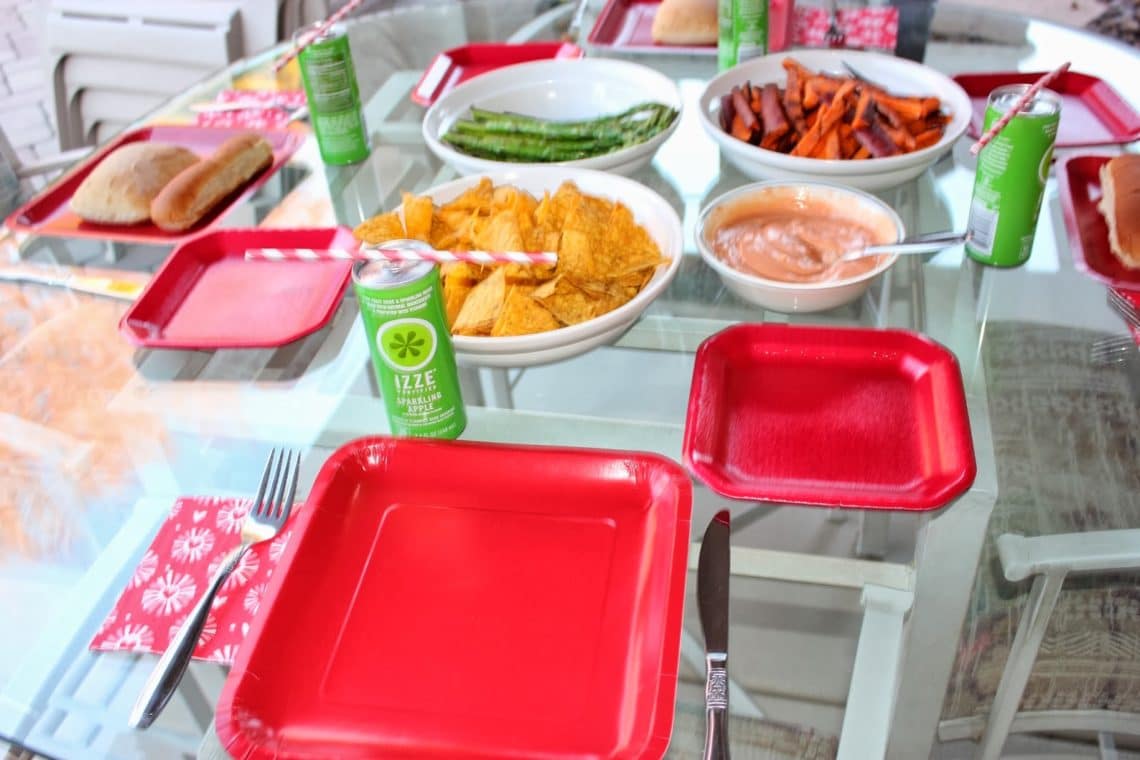 And my favorite person too!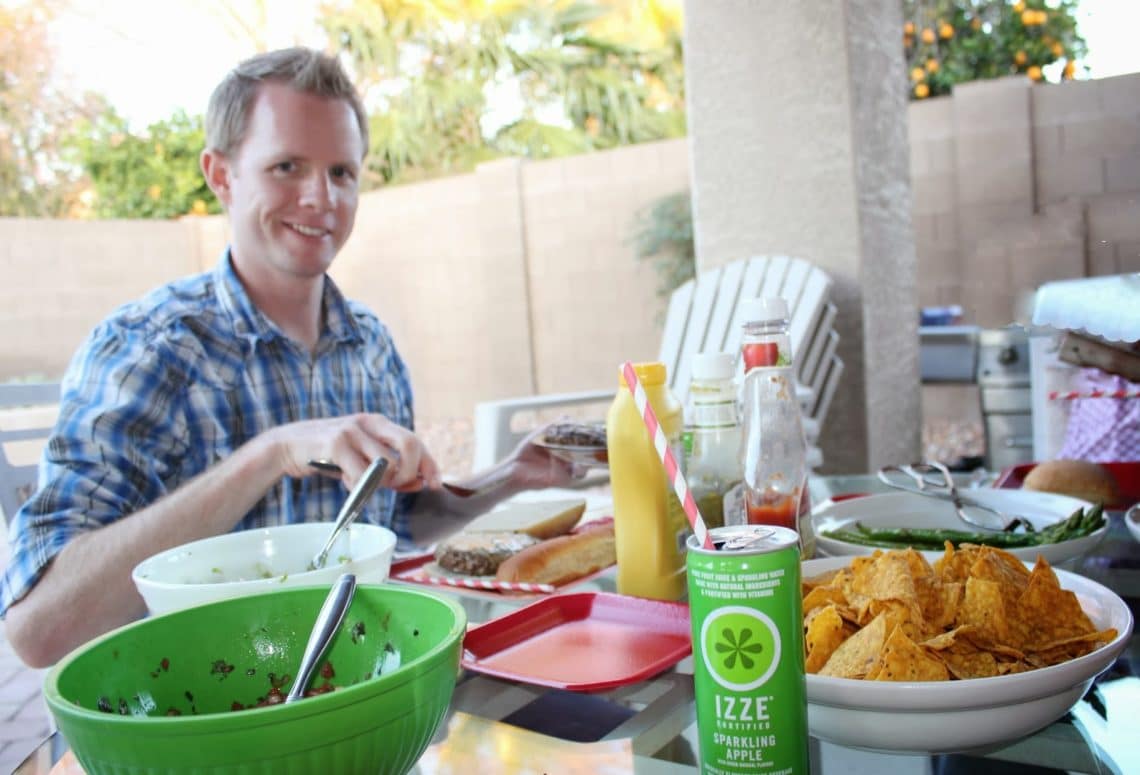 We were delighted with the outcome- great ingredients, great recipes!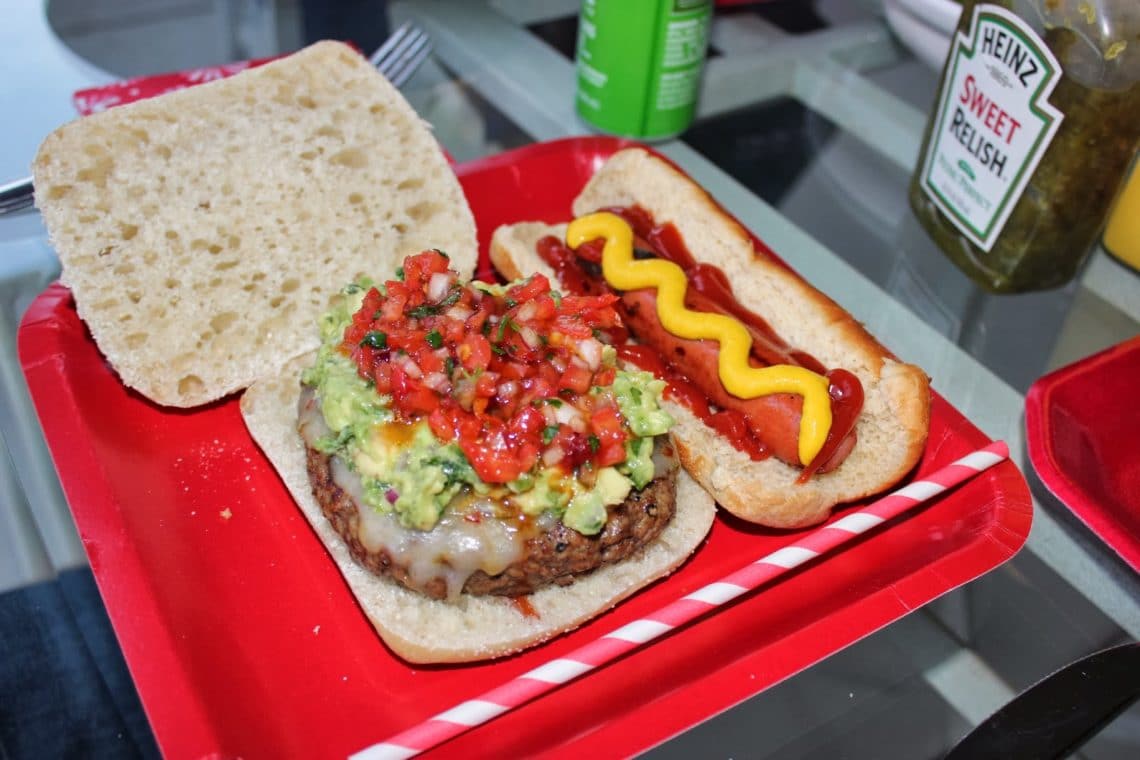 Um, can you tell the low-carb plate? It always cracks me up to compare Jacob's (above) with mine (below)! Just another thing I love, we can always find stuff that fits both our dietary needs.
Don't worry though, I wasn't totally deprived. I went light on the carbs so I could enjoy dessert. And here's my favorite discovery at Fry's, and one of my best tips for those who like to entertain. If you need an easy dessert that still wows party guests, you can find these individual portions of Ben and Jerry's ice cream- they are so cute!
 Tie a spoon on it and bam, great dessert with two seconds worth of effort. Err, if you can tie things well, it may have taken me two minutes, but I'll take it!
It never ceases to amaze me how good food qualifies as one awesome date! We seriously enjoyed planning, prepping, and of course eating together!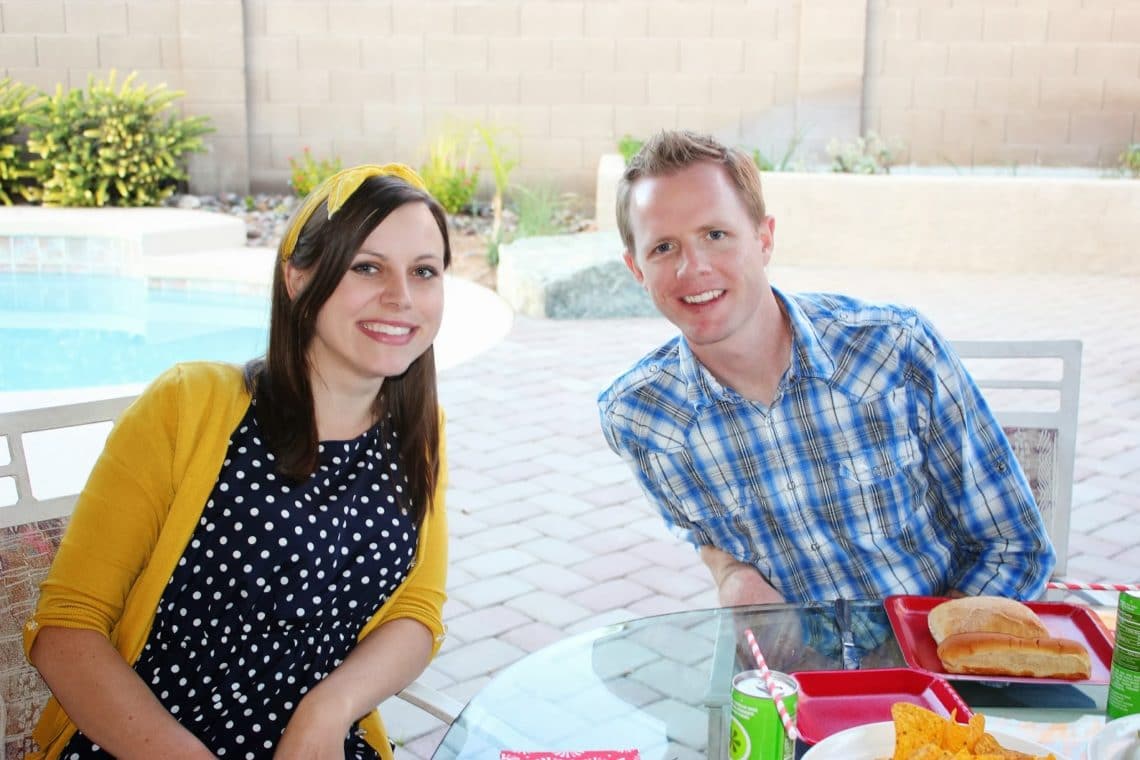 Get 365 Date Ideas!
We want to help you have the best date nights ever! Grab this FREE printable with 365 date ideas, a date for every day of the year so you never run out of ideas!