My Bell-Sleeved Summer Momiform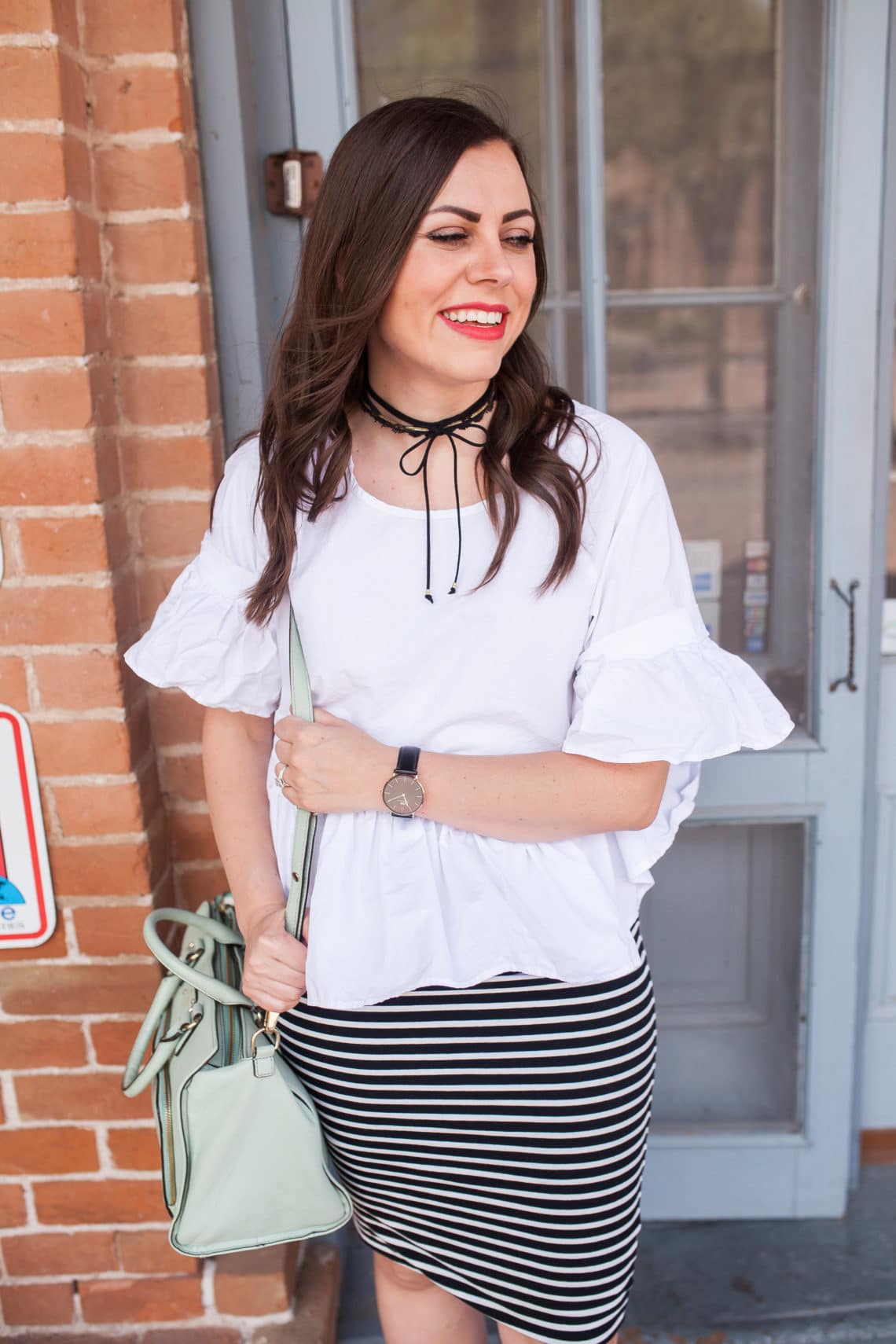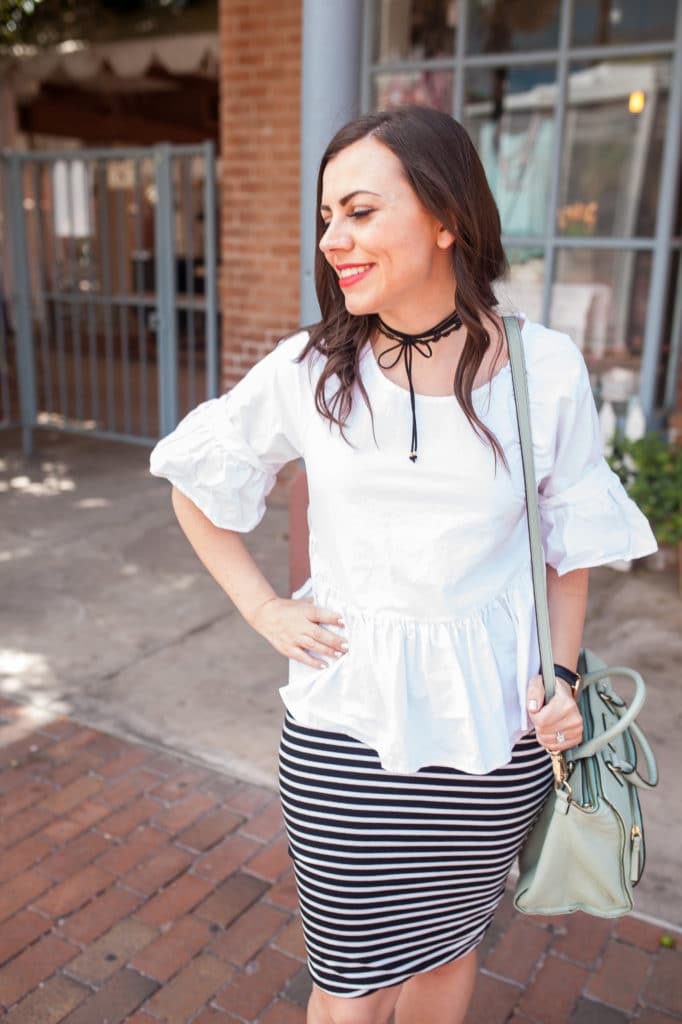 Bell Sleeved Ruffle Top / Striped Knit Skirt / Choker / Purse / Shoes / Watch / Nail Polish Stickers / Lipstick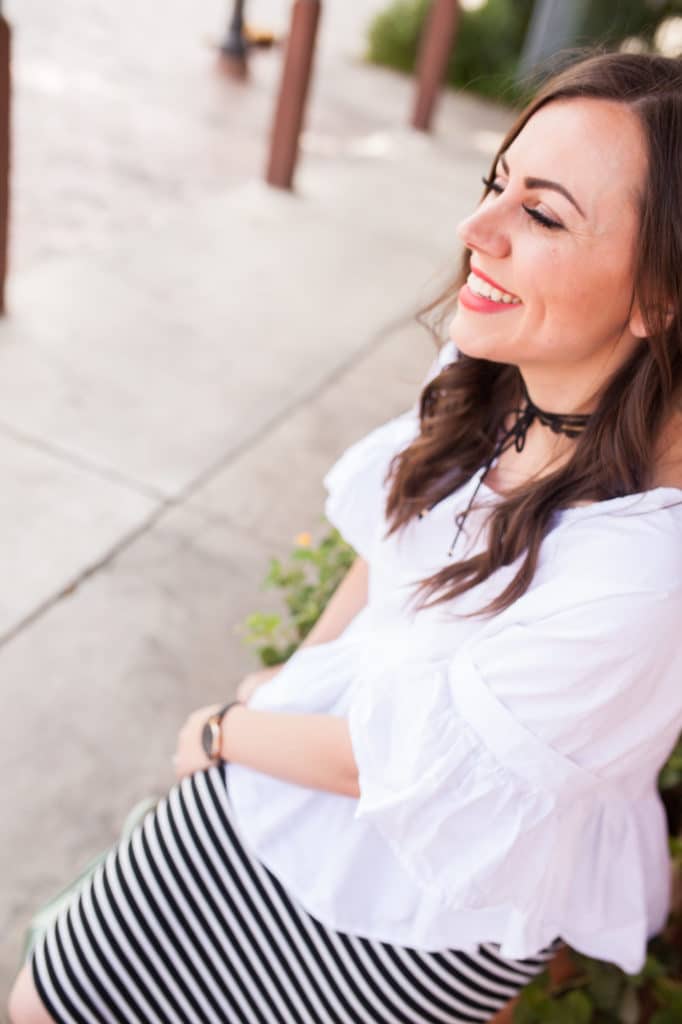 One of my biggest secrets in avoiding frumpy-mom looks and still feel like I'm in my pajamas is owning lots of knit pencil skirts. Baby can wipe sticky hands, spit-up, wipe a nose, etc. etc. on all the gross things kids do to your wardrobe, and I know I can throw it in the wash easily after the print hides whatever mess they tried to pull. I also love that there is some structure and shape and sometimes more fitted items to balance out an outfit are just what a momiform wardrobe needs.
On a less blunt-mom note, I shared last week what a fan I am of the statement top. This is my first summer not pregnant, postpartum, or nursing in a while, and it's an exciting time to splurge on a few fun date night tops that work for my body. I'm loving only having the concern of if it will fit and work for my body again, and the bell-sleeve/ruffle-sleeve trend has me swooning this summer.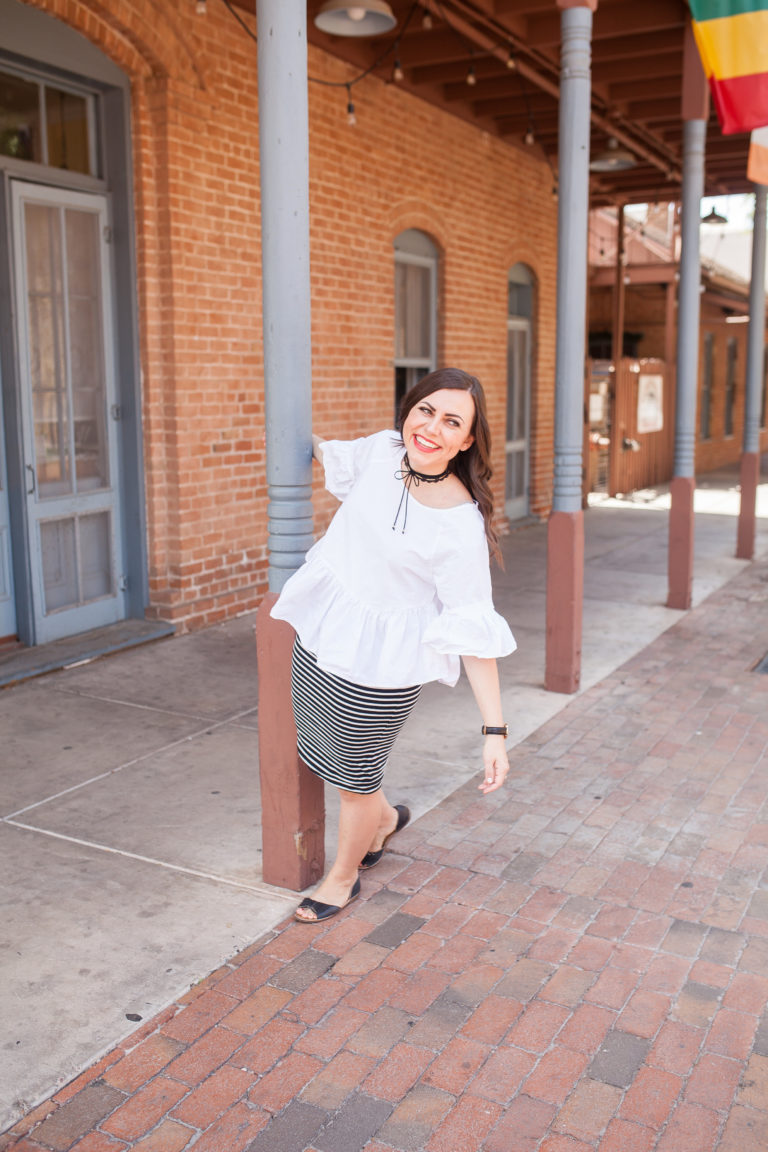 Imagine my delight when I found this lovely number that's classic enough to go with anything, fun enough to be its own statement, and (I couldn't completely shake the mom in me) easy to machine wash and dry and wear on mom outings since we're spending a lot of time out of the house these days on adventures. And it's $14 right now, so that's pretty hard to resist too! Not to mention if white isn't your color it comes in a lovely yellow as well. It took everything I had not to order a yellow after the white arrived and I fell in love. In fact, I'd better stop talking about it or I'm going to convince myself I need it too!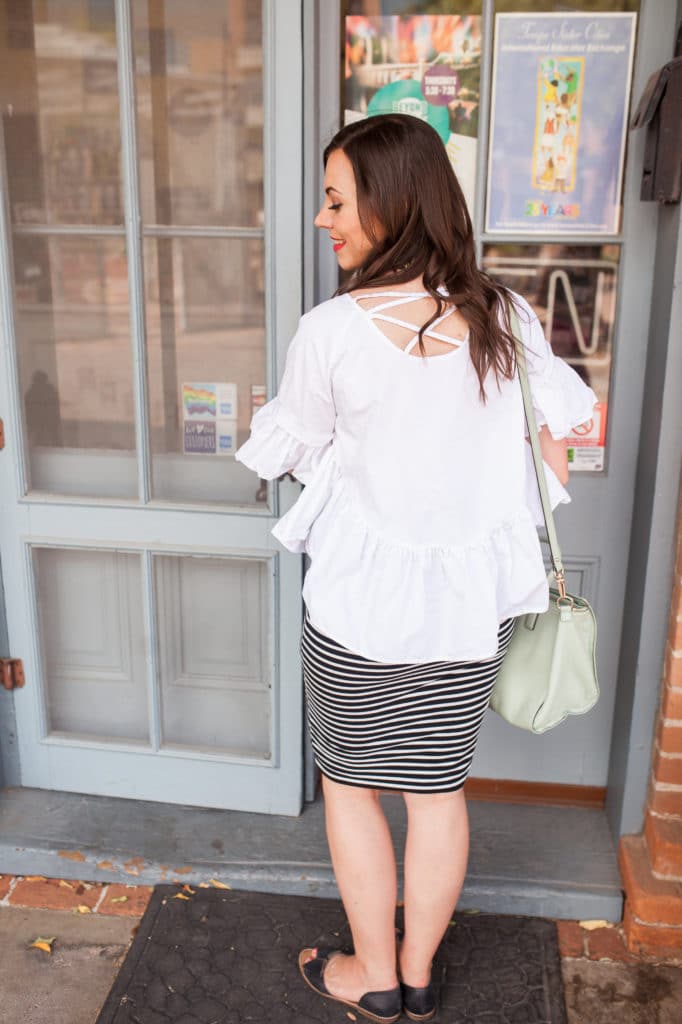 Anything I can stay cool in, wash easily, packs lightly for our summer travel plans, and keeps me feeling like a comfortable and stylish mom is totally making the cut as my summer momiform this year! But let's be honest, it's totally going with us on a few date nights too!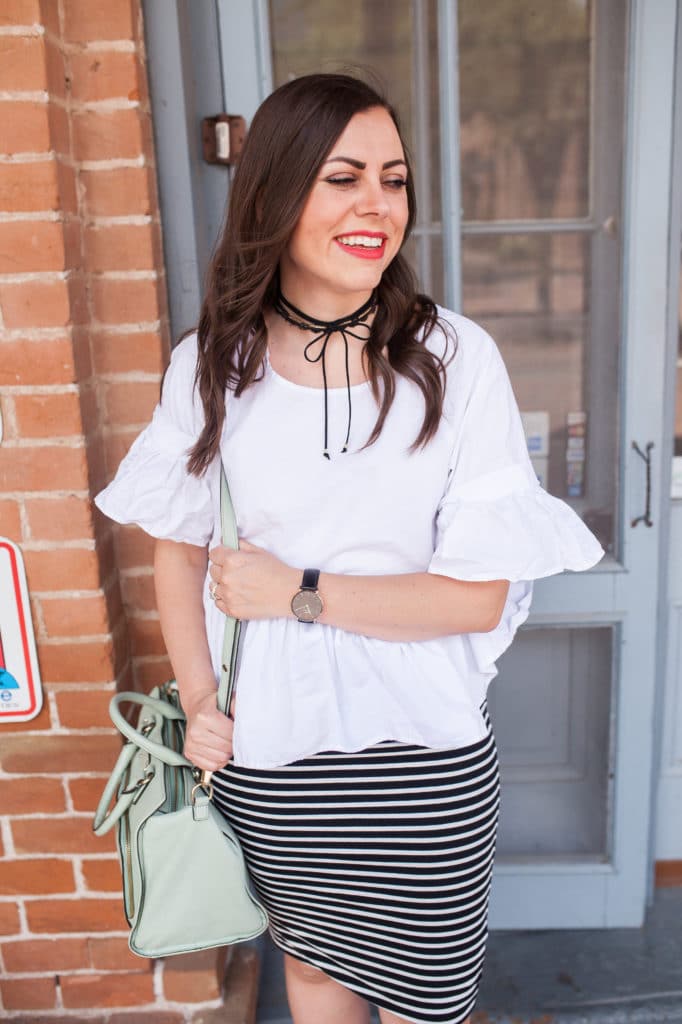 Photos by: Chrissy Blake of Let Me See You Sparkle Photo
*This post contains affiliate links
Get 365 Date Ideas!
We want to help you have the best date nights ever! Grab this FREE printable with 365 date ideas, a date for every day of the year so you never run out of ideas!