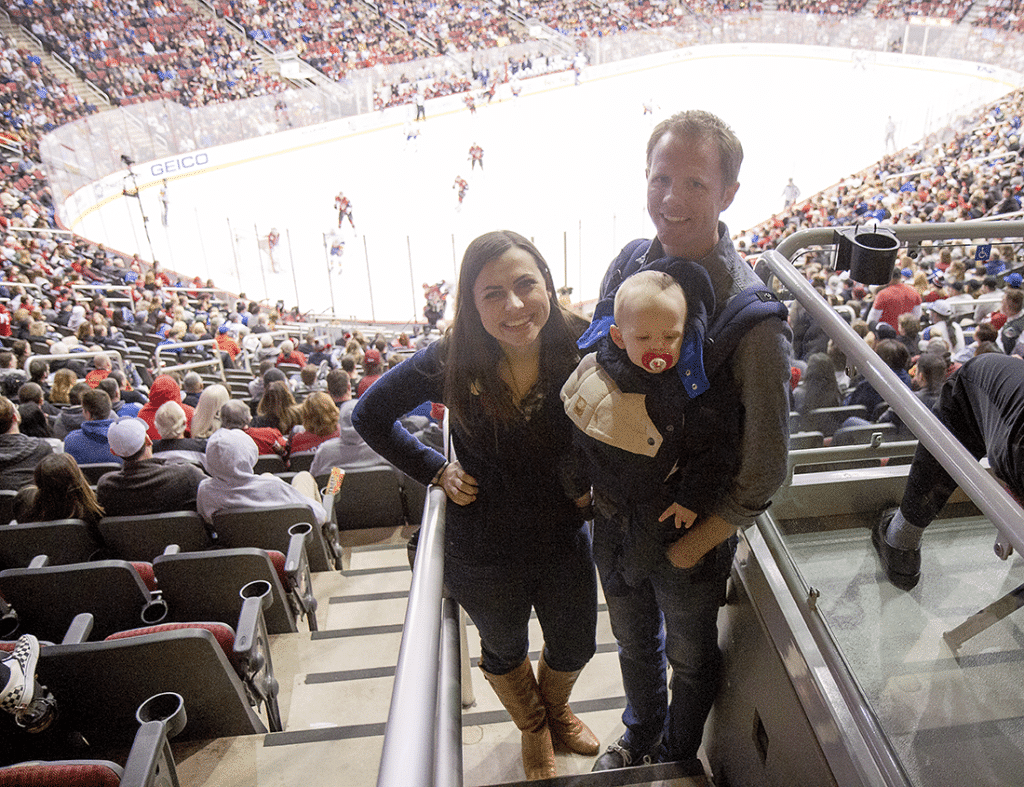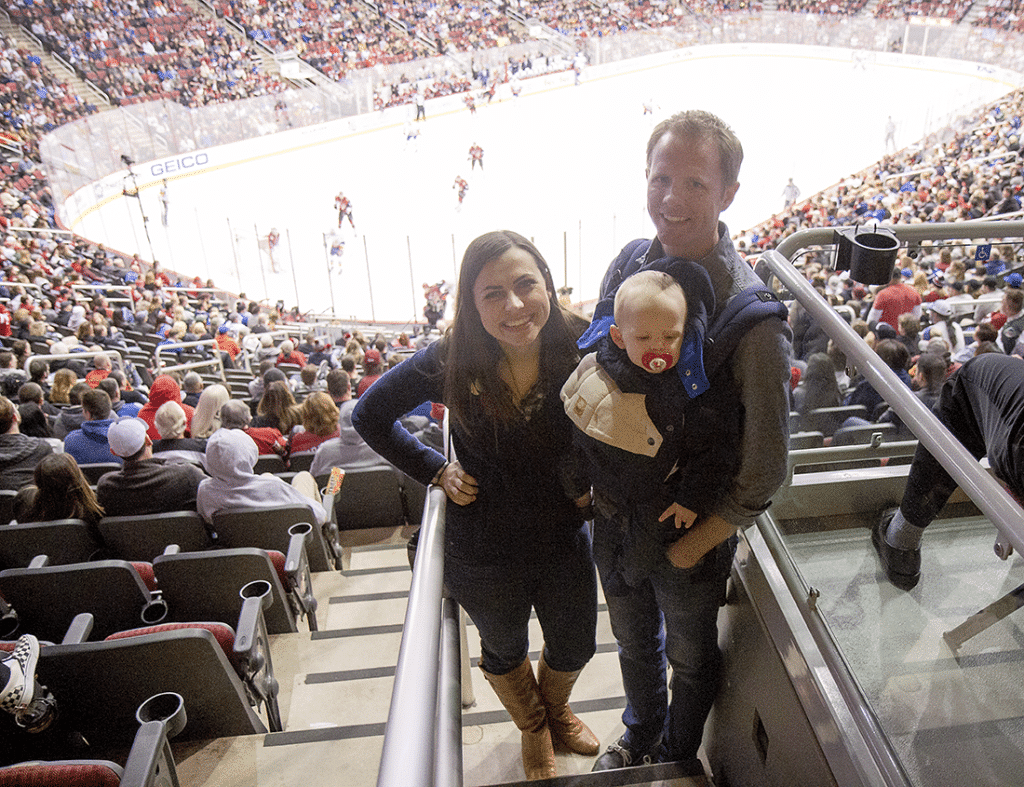 January: 
We've had visit an NHL hockey game on our date night list since before we were married, and we finally made it happen! Let me tell you they are awesome to kids/babies and it was so easy to bring him, but I know this would easily be one of those sip hot cocoa and snuggle dates with a few shots of adrenaline to make it such a great one!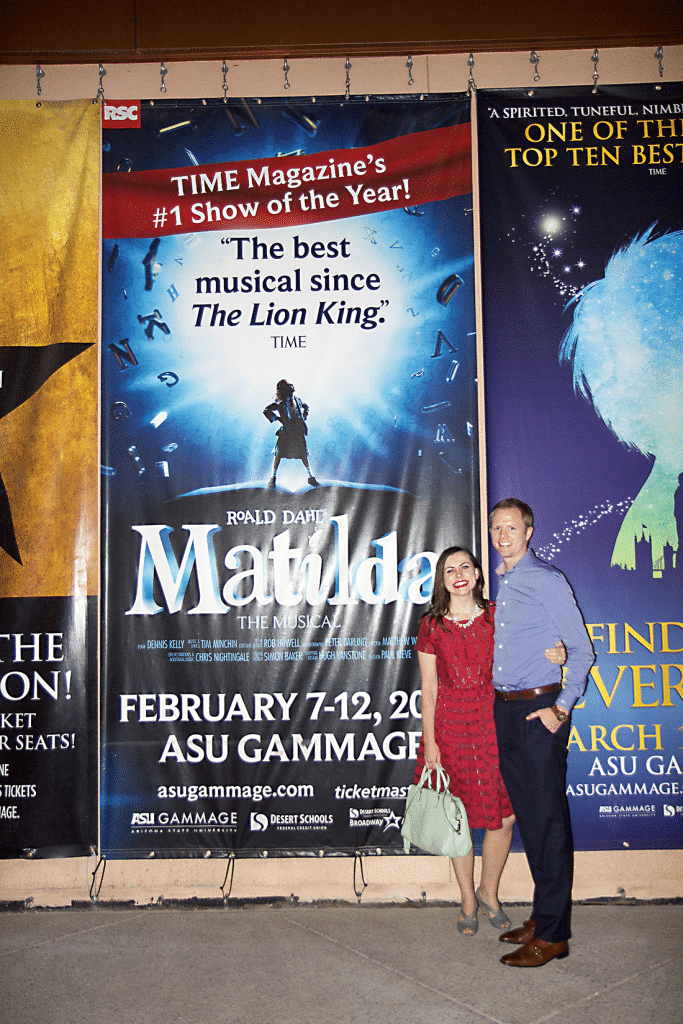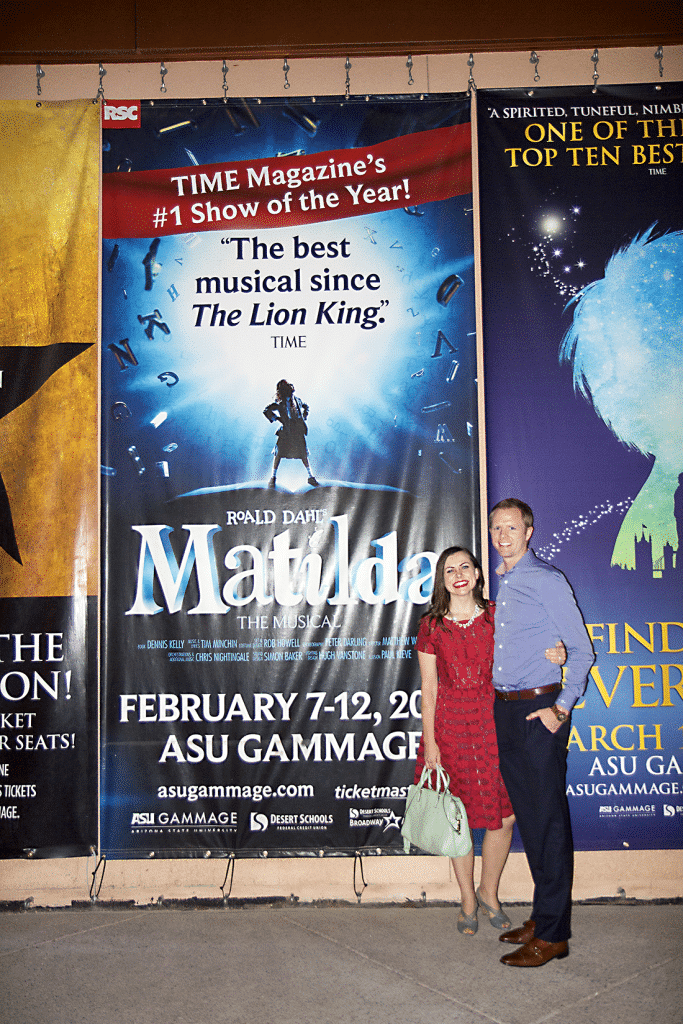 February: 
Another date we've longed to do, we saw Matilda the Musical. This was the hot play when we went to London years ago, and we couldn't get tickets. I snagged some for the traveling show as fast as I could and gave them to Jacob last Christmas. We knew it would be good, but we had no idea we'd be singing "When I Grow Up" for the next two weeks!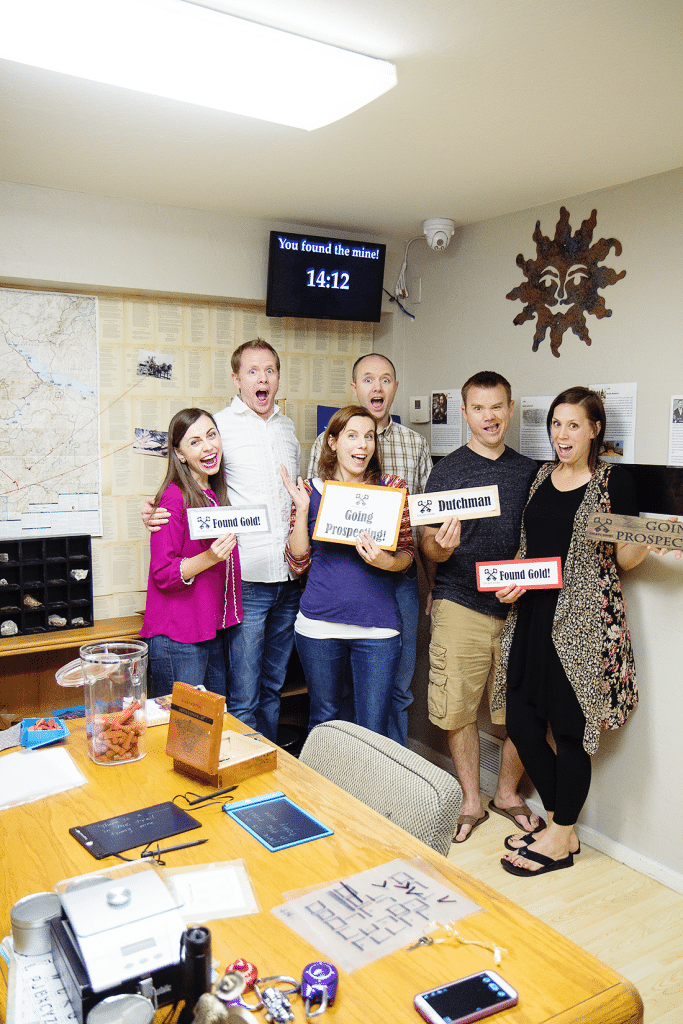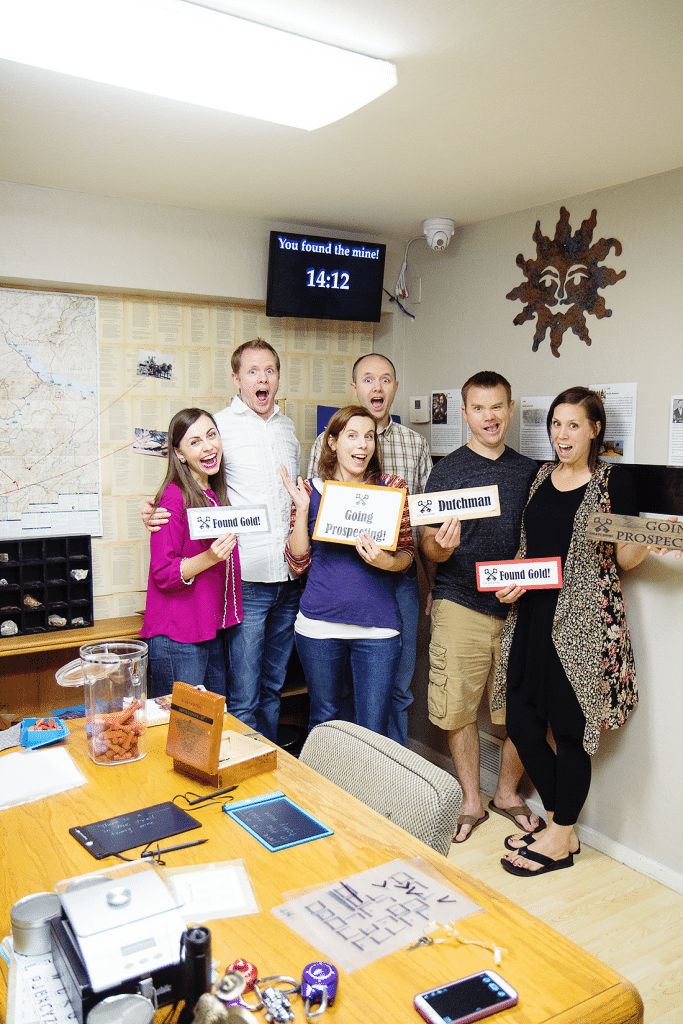 March: 
We had our anniversary and a romantic getaway, but in the sake of relatable dates we hope you can recreate, we really loved discovering our favorite group date idea and doing an Escape Room with Jacob's siblings as a group date. We learned to rely on different strengths, to think quick, and which sibling is the true MVP in apocalyptic times.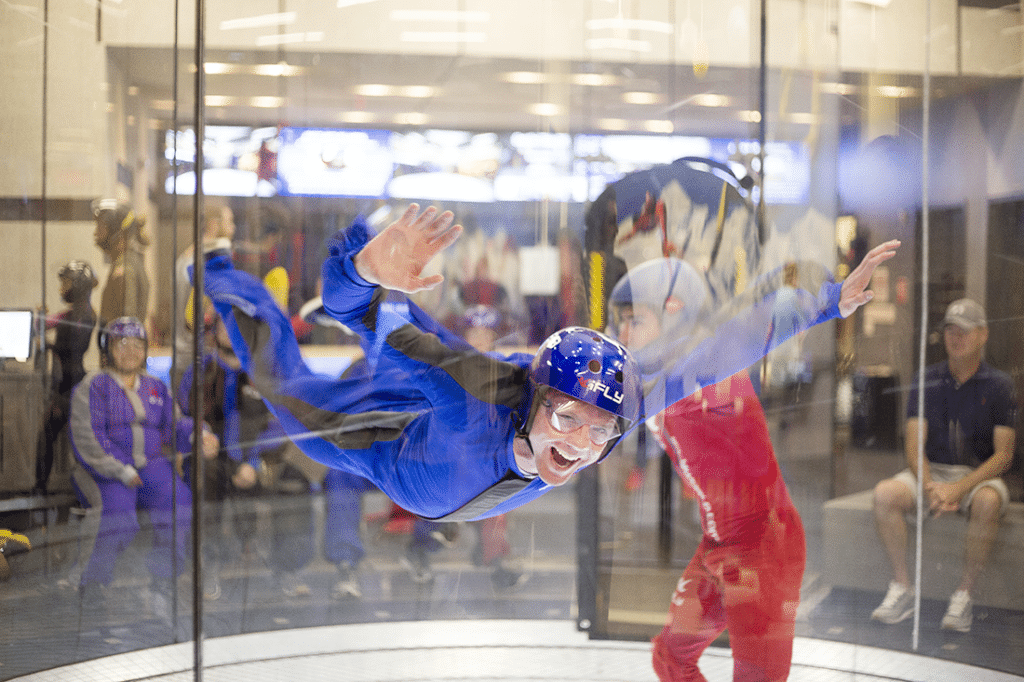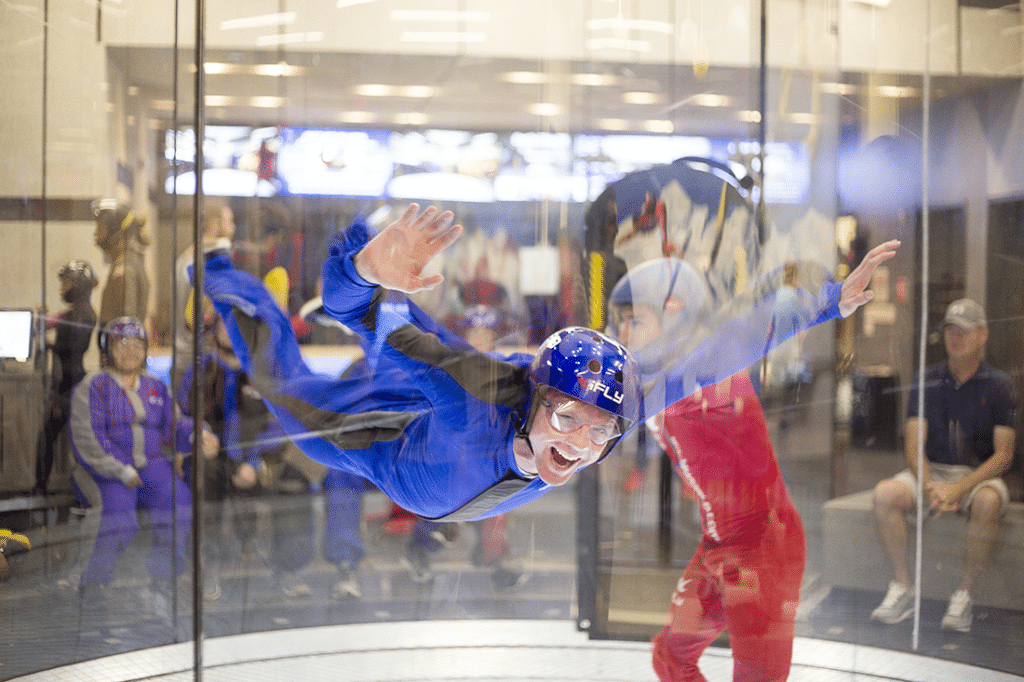 April: 
Hello the most exciting date we've ever had, we experienced indoor skydiving for the first time and fell deeply in love!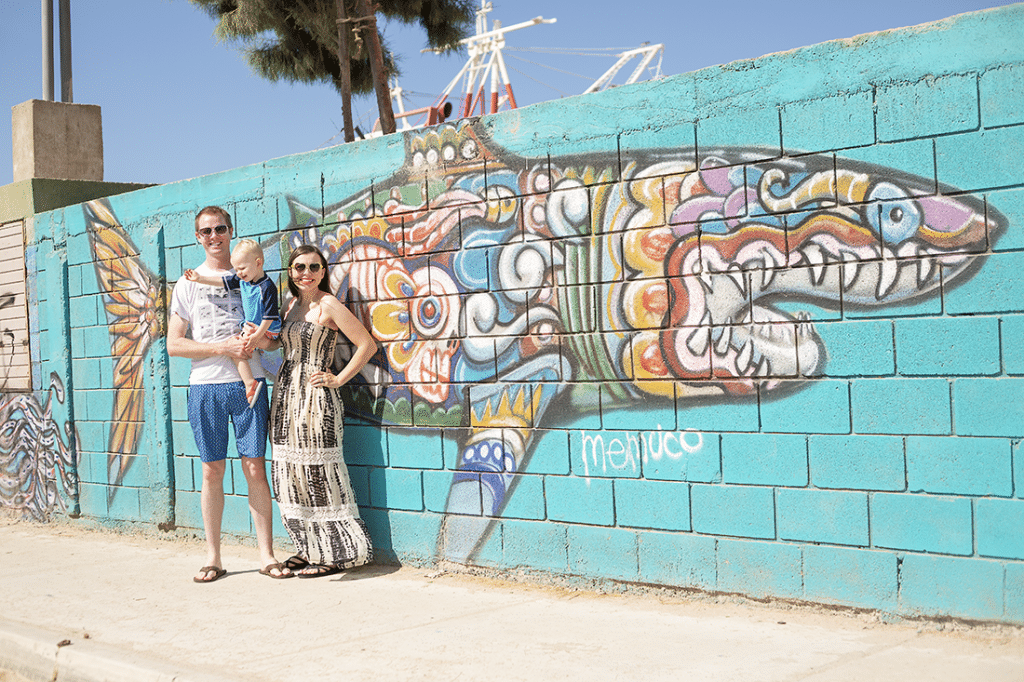 May: 
We took our first family road trip vacation and headed to "Arizona's Beach" Rocky Point, Mexico. It was so fun to relax, enjoy the sun, watch our toddler soak up the sun and the sand, and eat some amazing food too! Even if it's cold out, a beach trip is always a good idea and a great date.
June:
There's nothing like those warm summer nights, and for us, that's May and early June and then it's just too hot. We seized the day and found an outdoor cinema that shows retro movies (Back to the Future for the win!), and partners with local food trucks for Street Eats Cinema. We loved snuggling, enjoying urban Downtown Phoenix, and enjoying perfect summer weather while it lasted.
July: 
If you've been a reader for a while you know Jacob started a long-term assignment abroad working away from home and only coming home some weekends. Oh how it threw off our dating groove, but we were committed to doing what we could we when could! He opted to sleep in his own bed the two days he was home, and we decided a romantic cooking night at home was in order. We still love this date, and any given weekend it still sounds like a great idea and a date we know we'll enjoy!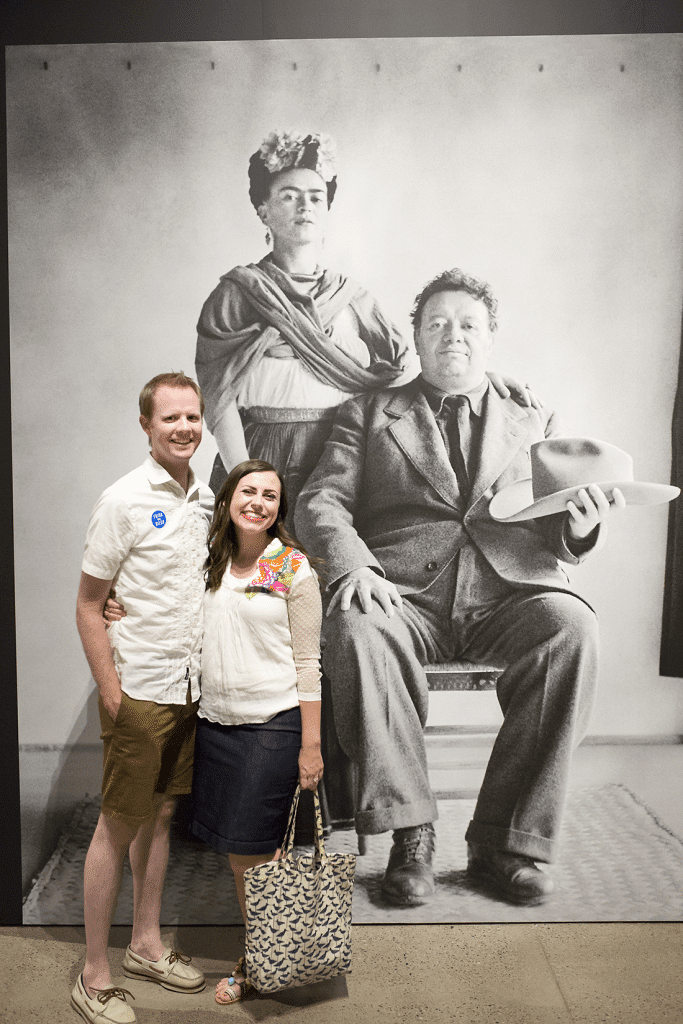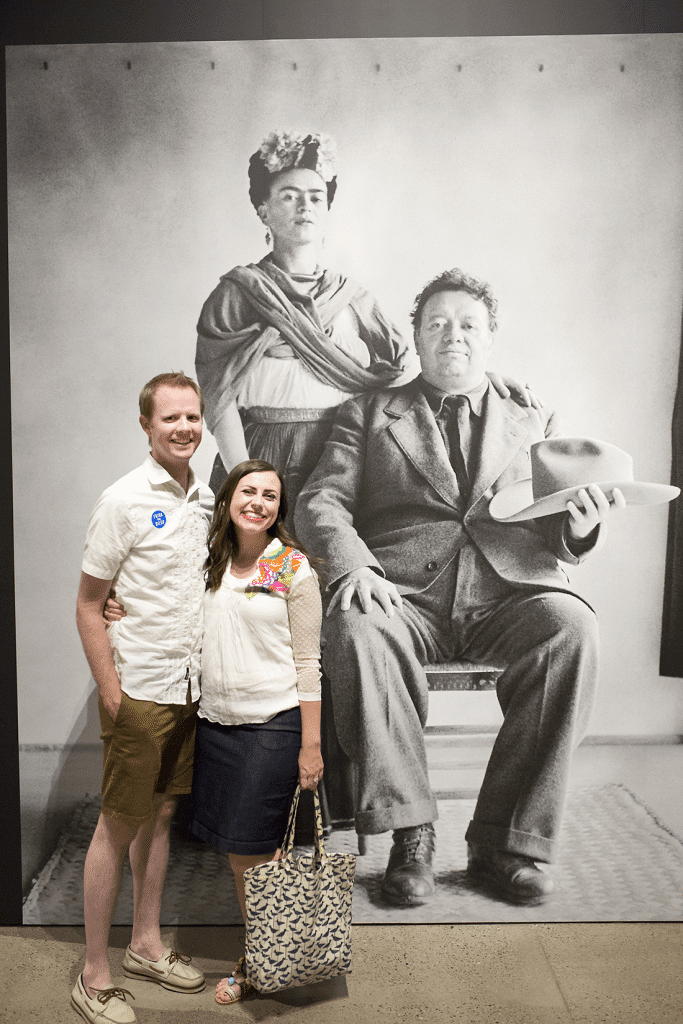 August:
Sometimes your local museums get really amazing once-in-a-lifetime touring exhibits, and I'll forever be grateful that we got to go to the Heard Museum and see the Frida Kahlo and Diego Rivera exhibit. It was also a night to talk a lot about Jacob's Mexico City adventures, and just savor being together in person.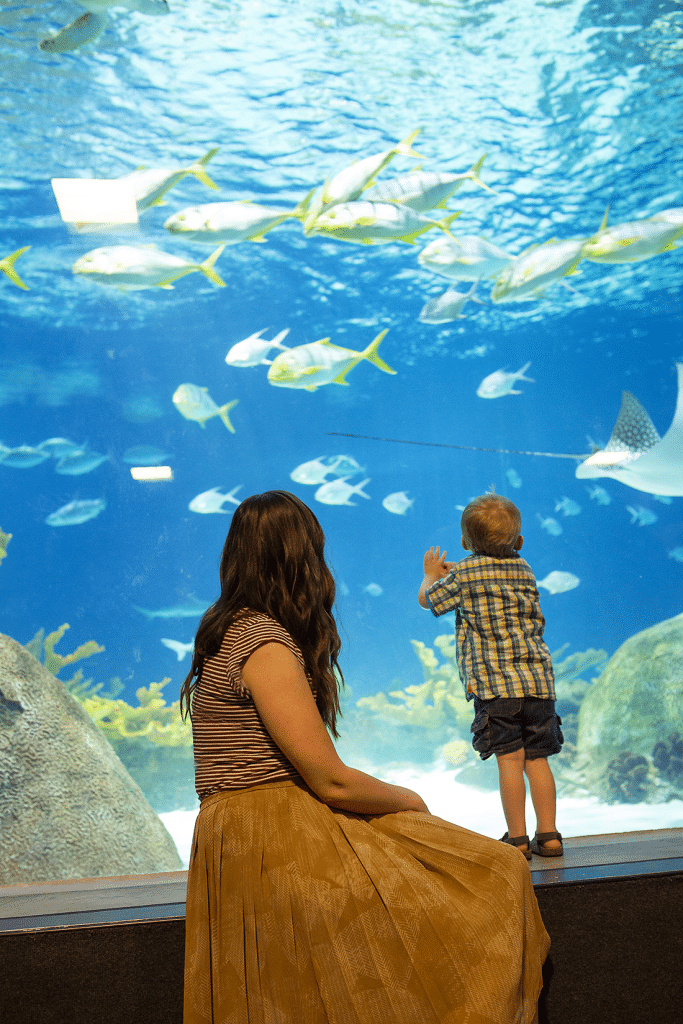 September: 
This was a month Jacob missed his little boy so much we opted for more family dates than usual on the weekends he was home, and the Sea Life Aquarium was so much fun for all of us! Such a great place, so many cool things to see, and we loved watching families and couples on dates smiling and laughing all around us.
October: 
October is my favorite month, and there are just more Halloween dates than I can squeeze in one month, particularly with a husband who was still living abroad. But we had one weekend we planned one thing, and then another, and everything kept falling through until we ended up a paint your own pottery place, and opted to make sugar skull dishes for Halloween. I loved sitting and talking to Jacob one-on-one, I know he loves his boy, but learned just how important it is for adult time and dates without him the more limited our time was. I loved how this turned out, and I love that it facilitates hours of conversation!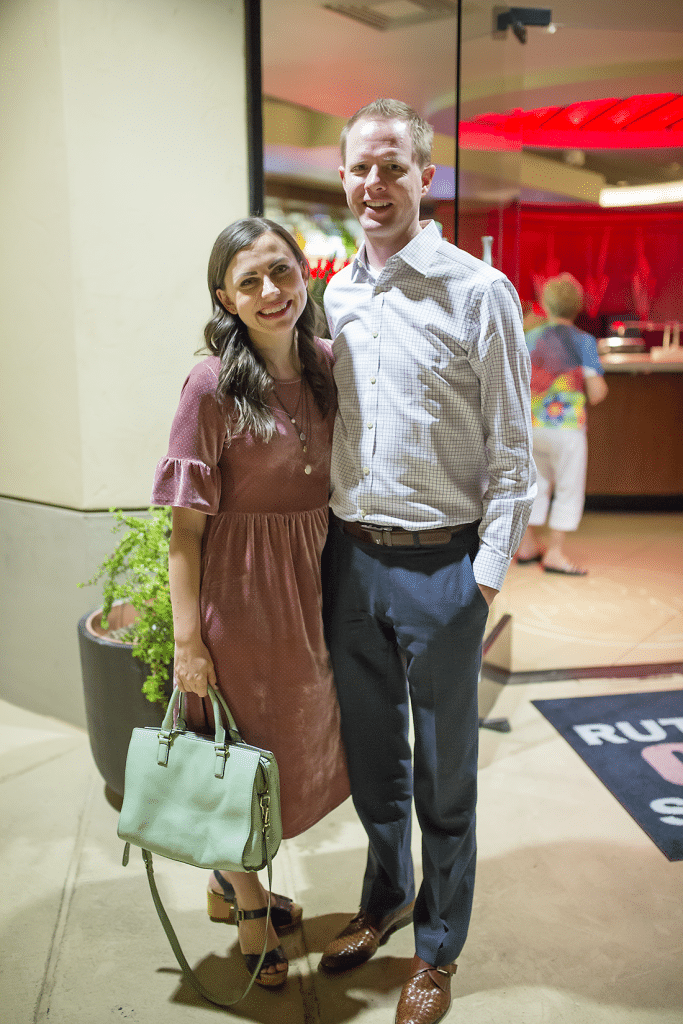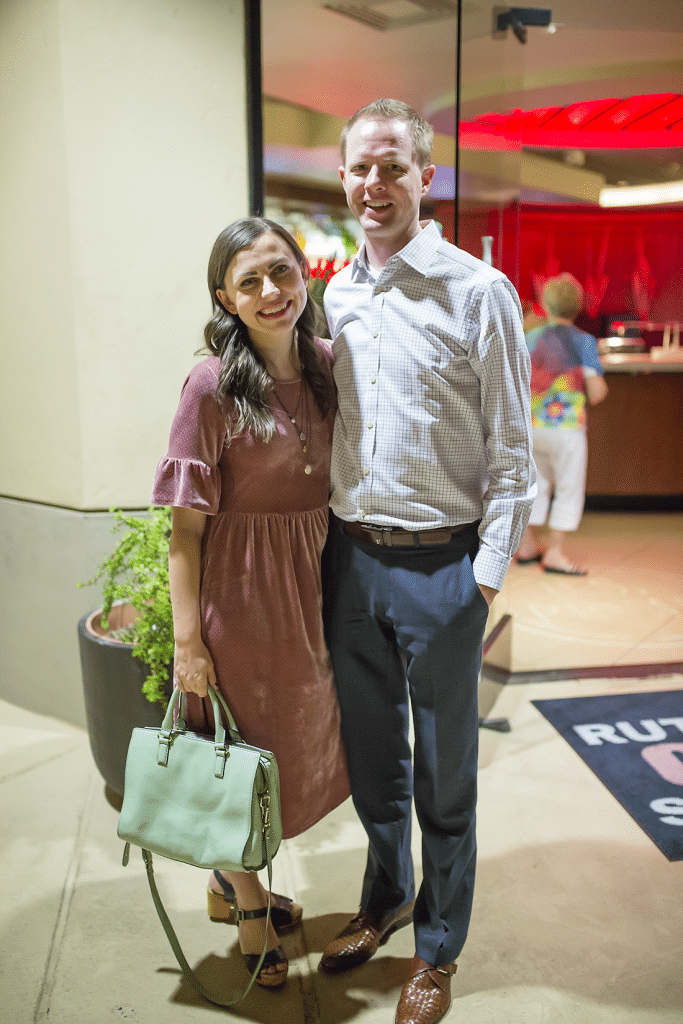 November: 
Halloween brought Jacob home just in time to take our child trick-or-treating, and we all had this honeymoon feeling month. If I'm being honest, we're still in it. He delivered a huge design deliverable bringing solar energy to parts of Mexico, such a cool thing! I knew we needed to celebrate that we'd survived the hardest thing we've ever been through and that Jacob had achieved such a cool thing in his career, so we dressed up and went out for a very fancy celebration dinner. A celebration over-priced dinner is just always a good idea and a great date.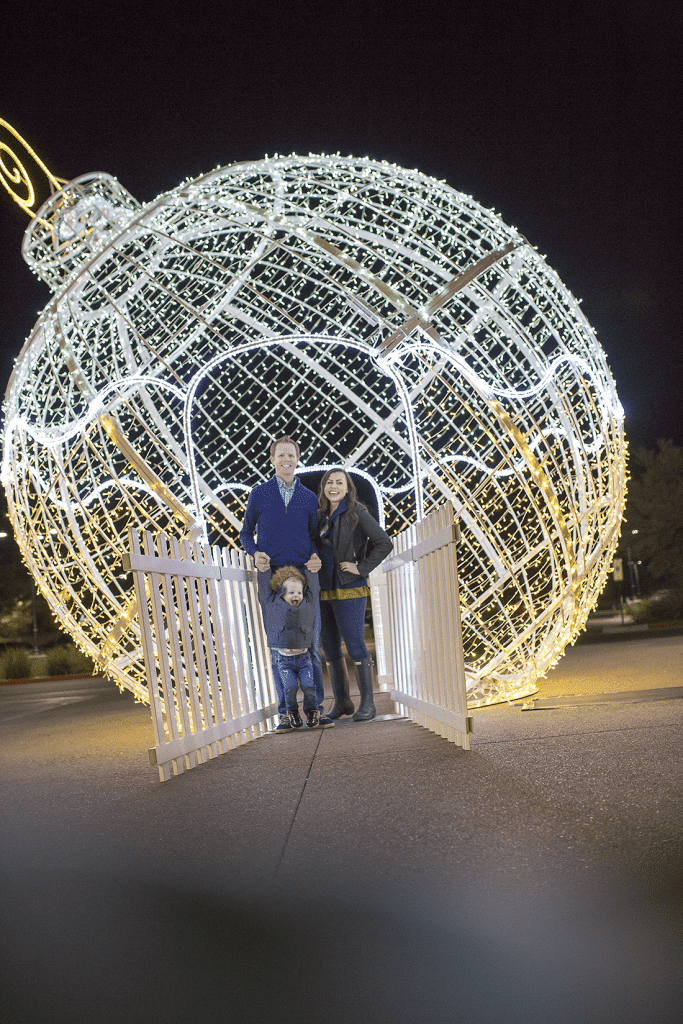 December: 
We had no idea how fun family dates would be with a two-year-old this month! Everything is so exciting and his little giddy shrieks experiencing rides, lights, and treats had us laughing so hard we cried the night at Train Park Christmas Lights. I have to admit as I watched my husband walk a very happy toddler to the car I lagged a few steps behind to get a few pictures to blog about, I welled up with tears. I've never had a year I've been more grateful for that amazing husband of mine, I've been so blessed to have a baby after years of hoping and praying and paying so much to get one. Jacob and I have both remarked that these moments feel so sweet and so precious to us. I'm sure they still would have we not spent months apart missing each other, but boy did this family date with the happiest train-loving, Christmas -lights-adoring toddler in the world remind us how lucky we are to share the life we do.
I'm pleased to say we did it, we still dated as much as we could even when life threw us the biggest curveball and excuse to stop our project. But we're so excited for next year to stay living together, to be together, and to get to have every weekend and likely most weeknights together for even more dates and family fun!
Get 365 Date Ideas!
We want to help you have the best date nights ever! Grab this FREE printable with 365 date ideas, a date for every day of the year so you never run out of ideas!