Best Tasting Salsa Festival
Date Info: 
Best Tasting Salsa Challenge Festival
Price: $15 a person, but Groupon makes it BYOG free
Location: Phoenix, Arizona
There are just some things that scream "Arizona!" Cactus, amazing Mexican food, red rock, scorching temps, and of course, salsa. Consequently a yearly salsa festival is held, and it's one we just can't miss for an annual date- particularly when there's a great Groupon deal!
Vendors come from all over competing for votes for the best tasting salsa. You name the kind of salsa and you can find it here! We've had the hottest, sweetest, most unconventional flavors along with the classic in all varieties. There are rows and rows of tents lined up just giving out samples ready to be tried. It's easy to sample over 50 kinds of salsa if your mouth and heartburn levels are up to it!
Jacob loves salsa in all varieties and bravely tried pretty much every sample.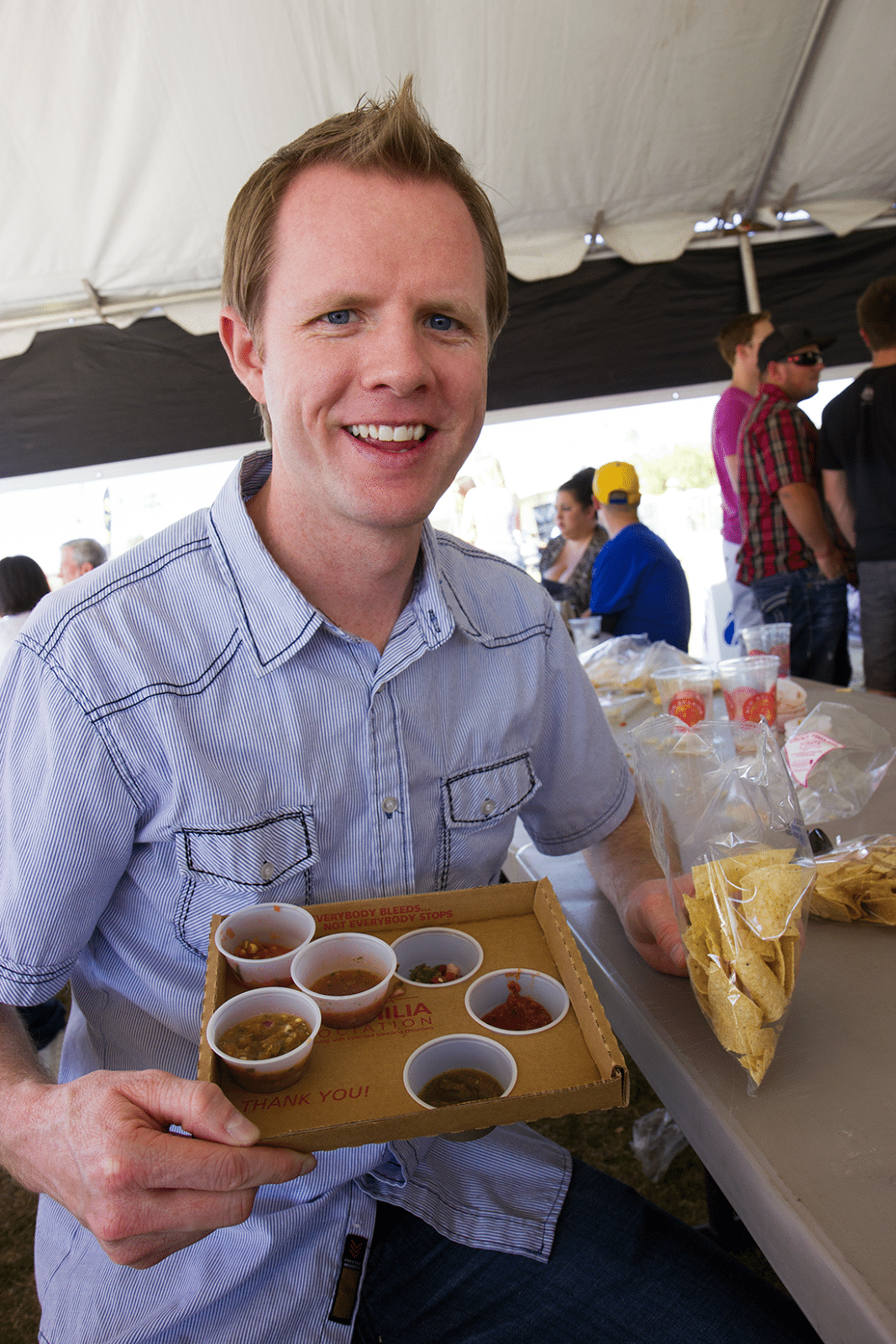 I was just grateful baby let me eat mild and medium with only a quarter of a bottle of Tums to compliment.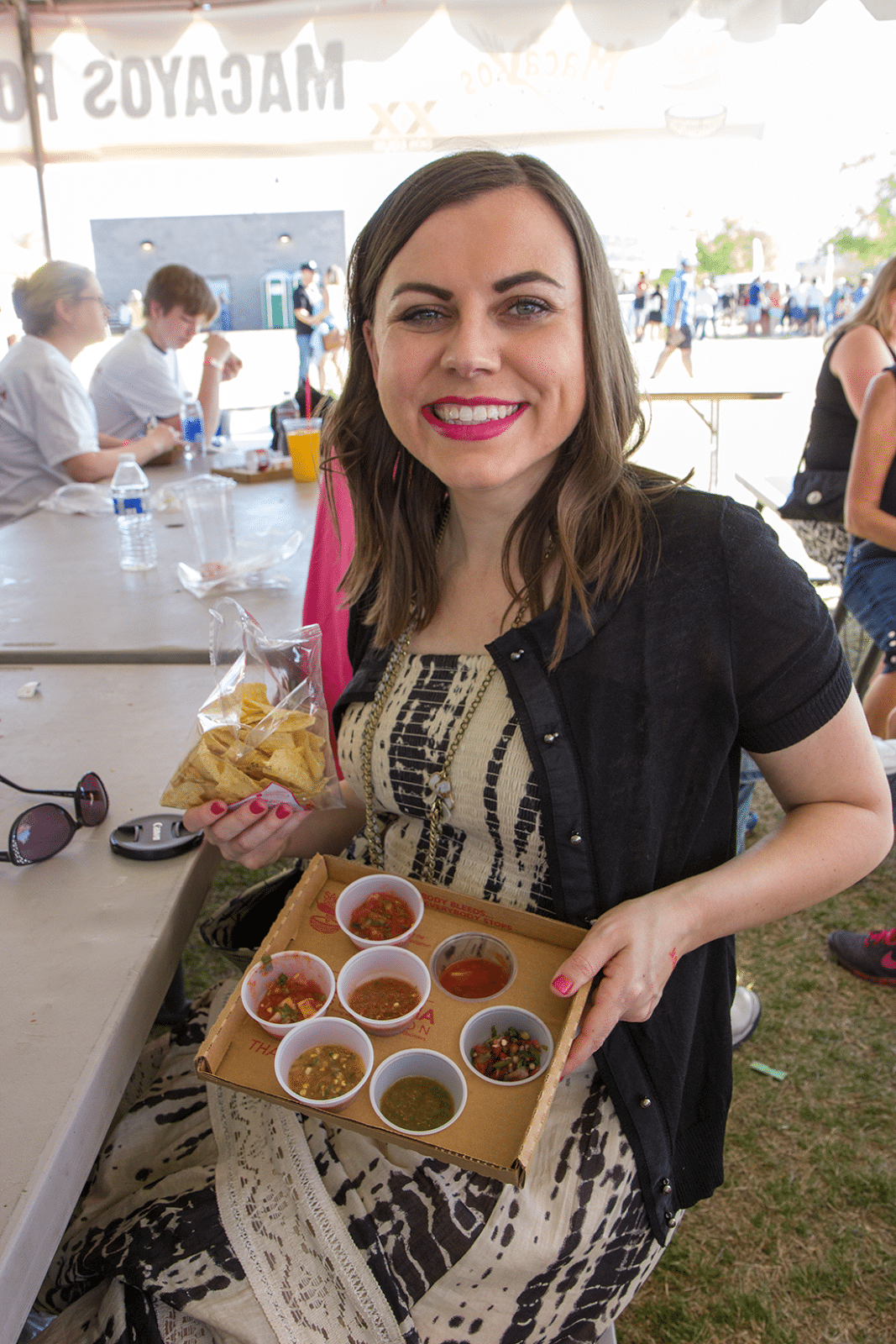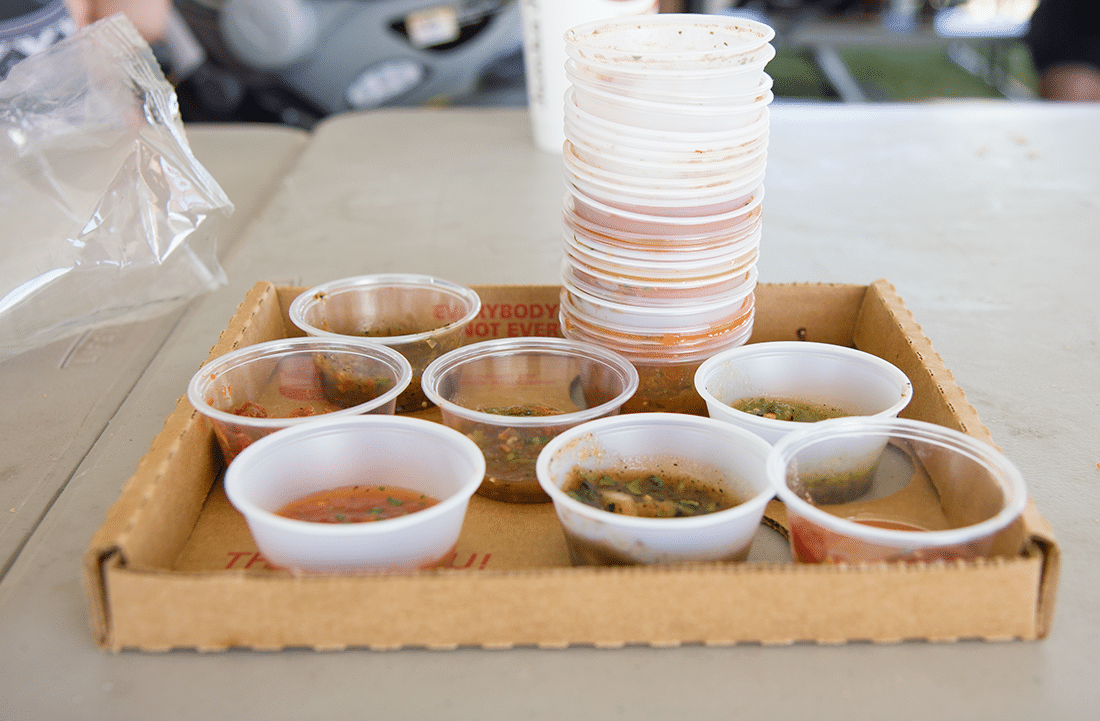 I fell in love with kiwi salsa and voted it best, while Jacob chose a more tradition with the perfect amount of spice as the best tasting.
Even though it's a little hot and sweaty every year, yes, even in March or early April, we still can't get enough and find ourselves heading back to to try samples of the greatest condiment each year!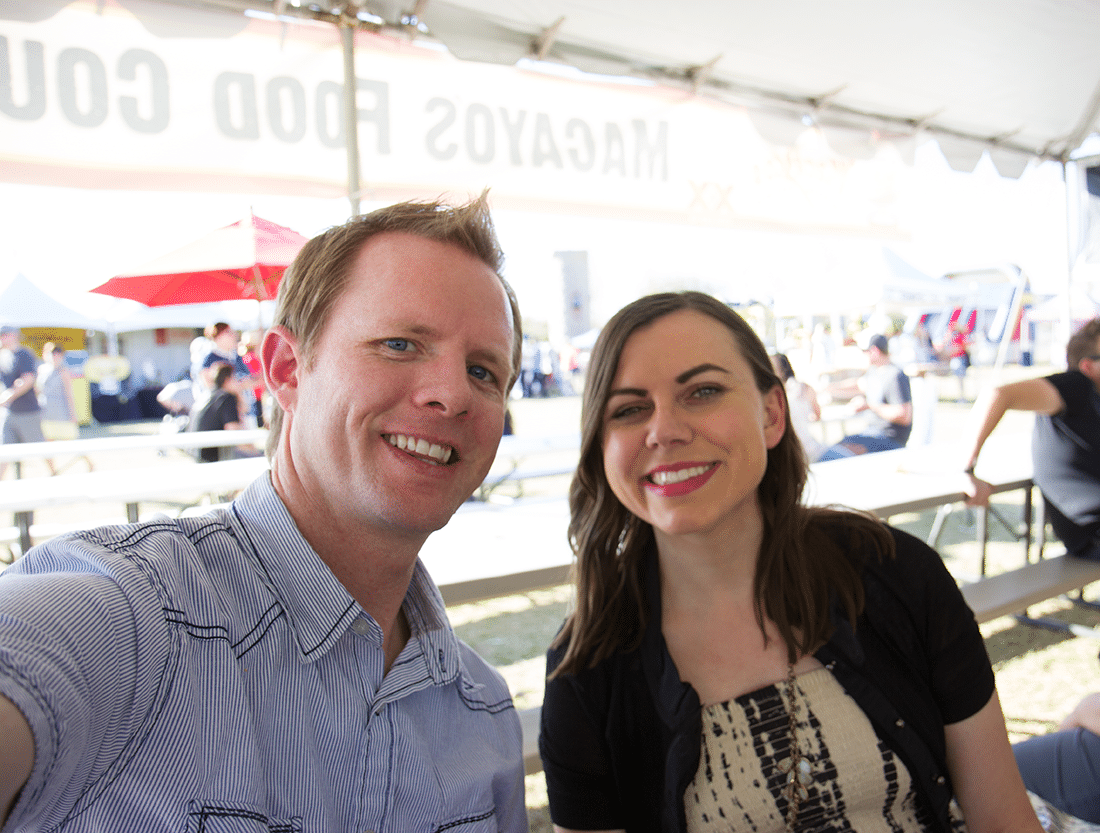 Get 365 Date Ideas!
We want to help you have the best date nights ever! Grab this FREE printable with 365 date ideas, a date for every day of the year so you never run out of ideas!