Bewitching Halloween Decor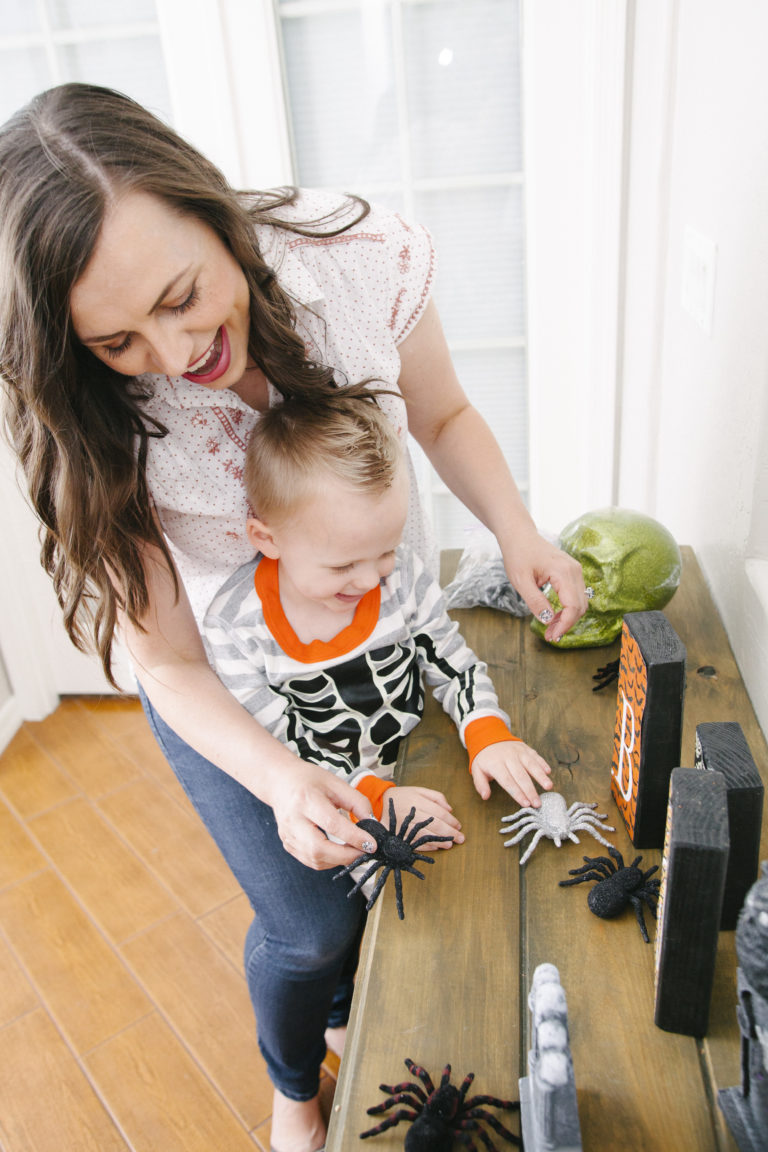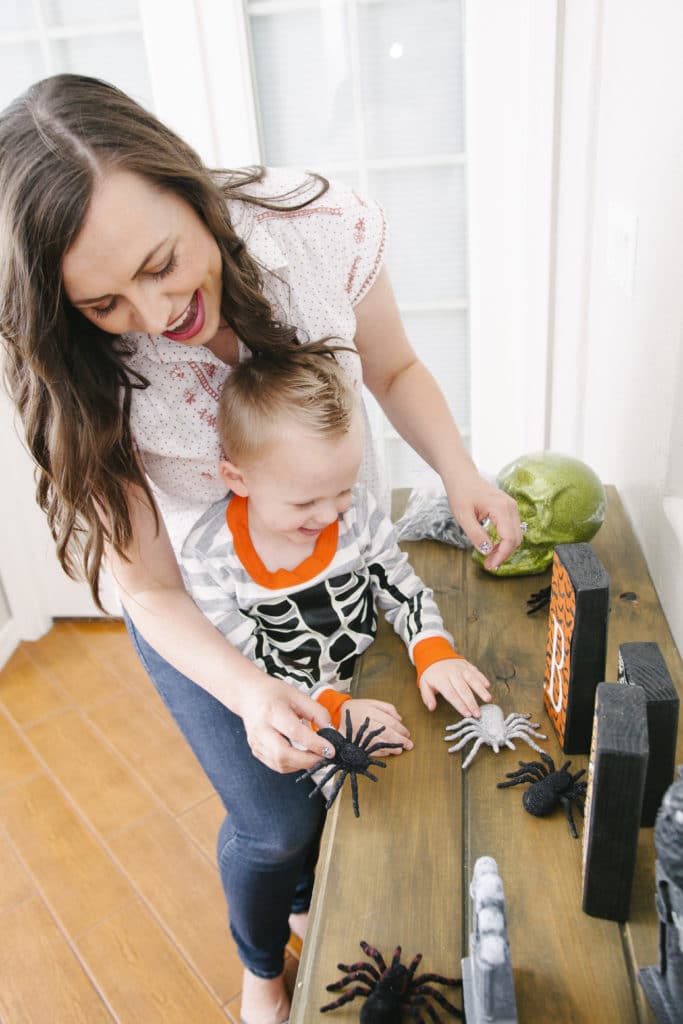 If you've been around these parts for at least a year, you know I love Halloween. It conjures up some of the best memories of my childhood. My mom is a very talented seamstress who loves Halloween with all her heart. That is a like winning the lottery as a child when choosing a Halloween costume! Consequently, she passed that love along to each of her children.
Bewitching Halloween Decor
I wanted to decorate in September, but we live in Arizona and September is still hot enough to melt even the highest quality plastic skeleton. I decided to behave and wait until October.
As Jacob helped me pull the decoration boxes down from storage, he couldn't help but laugh. He pointed out that I own almost double the Halloween decor than Christmas. I love Christmas, but my love of decorating all things creepy clearly shines brightly.
I even had to add a few bewitching Halloween decor items to my stash this year. This may shock you, but I have big plans a vision for next year that will take some effort. But until the day I have the time and energy and not a wiggly crazy crawling baby with a need to scale buildings, the simple collection of years of Halloween decor will have to do.
Decorating for Halloween
I love the memories! Some are cheap pumpkins my son fell in love with at the Target One Spot. The lights and giant spiders are additions from the Target Hyde and Eek Collection. And the sugar skull plate and skeleton were part of a fun pottery painting date night when Jacob was working abroad for months and had a weekend home to cherish one date night together. We talked and talked and caught up on life while creating items for my favorite holiday. That little ceramic piece makes me smile to this day!
Since my capacity to create new things is low this year, I wanted to try something new and practice a skill I've wanted to learn for a while. I've been diving headfirst into video and trying to learn the tools the pros use in order to share more video content here and on Instagram. I hope you'll humor my very beginner skills, and enjoy a little creative Halloween endeavor where I share our bewitching Halloween decor!
Photo: Photography Hill
Like this Halloween decor post? You may like these posts too:
Decorating the Tree Stop Motion Video
150+ Couples Halloween Costume Ideas
Our Favorite Halloween Books for Kids
Get 365 Date Ideas!
We want to help you have the best date nights ever! Grab this FREE printable with 365 date ideas, a date for every day of the year so you never run out of ideas!