Bruxie: If You're In Orange County You HAVE To Eat Here
Somewhere I heard of this place in Orange County that had amazing reviews and a unique concept.
Bruxie is a shop that creates sandwiches using gourmet waffles in place of bread.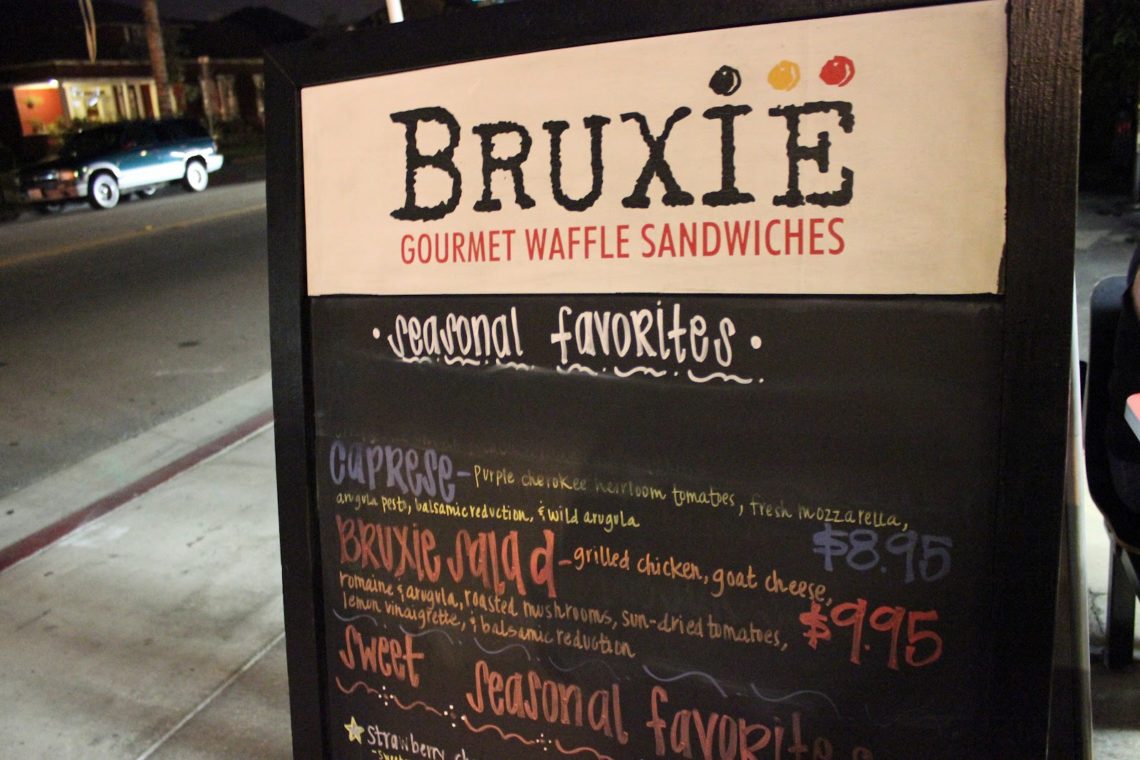 I had to talk Jacob into driving an additional 14 minutes to Orange after a day at Disneyland, but once the food arrived he told me he was sorry that he let being exhausted, sweaty, and totally worn out get in the way of our opportunity to try some chicken sandwiches.
Please be kind with our sweaty, worn-out faces and just focus on the food!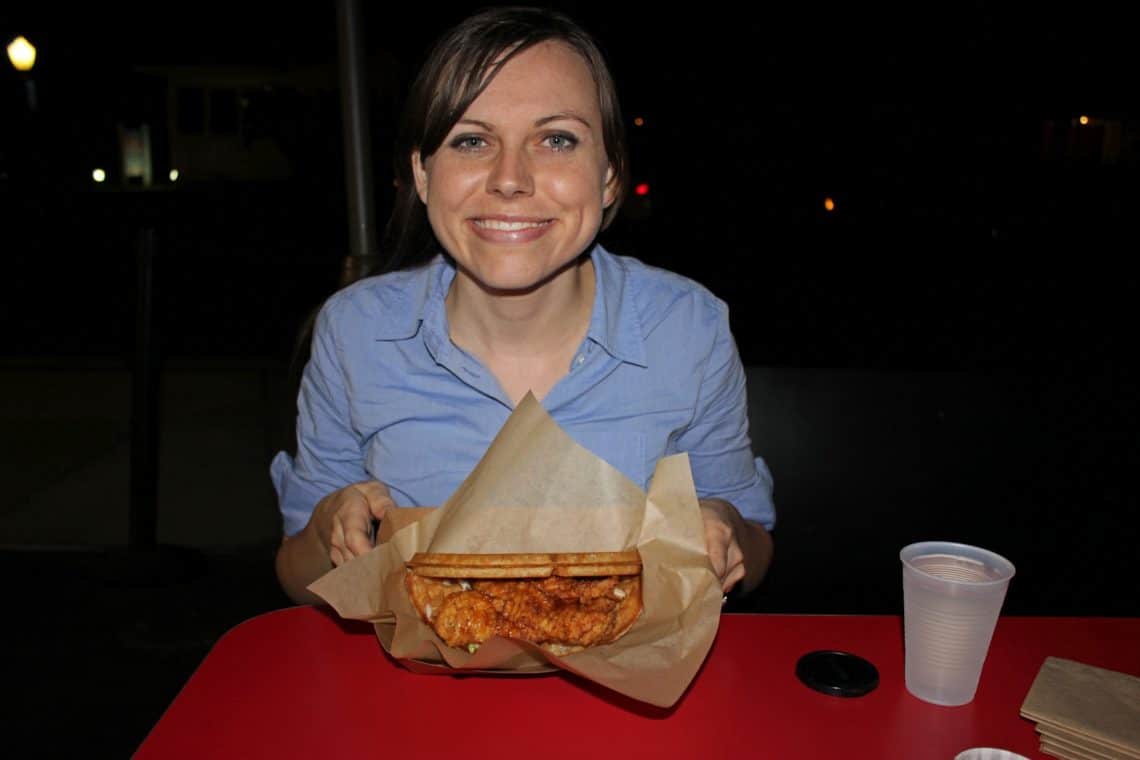 This was probably the best $7 I've spent in a long time!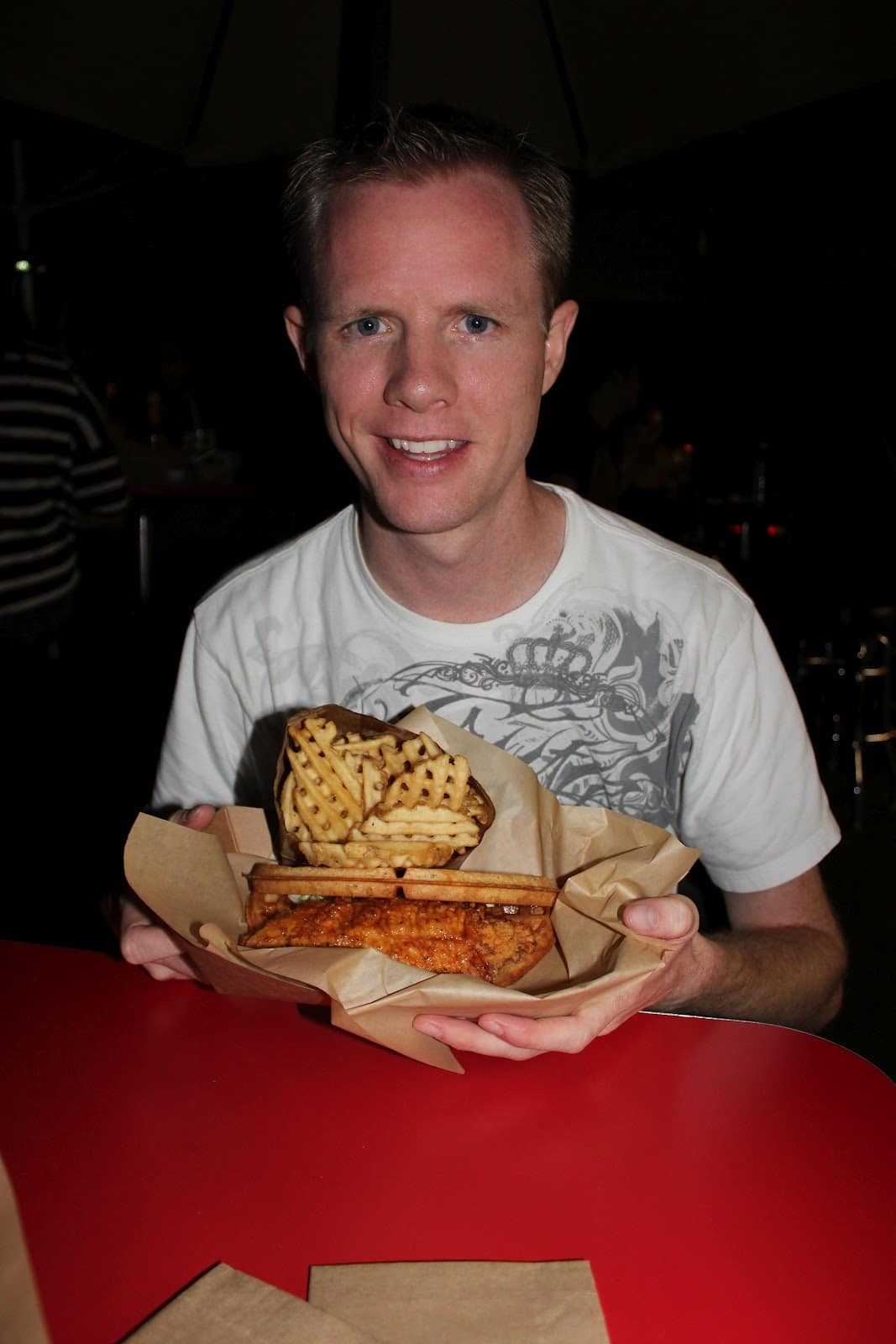 Chicken and waffles gourmet style- you just can't go wrong here!
We were pretty full after the amazing sandwiches, but knew that dessert must also happen. We had our eye on the creme brulee waffle, and the sales person confirmed this was their most popular item. Never have I had a waffle with the creme brulee inside complete with the crisp burnt sugar and very fresh strawberries. It was Heaven!
Heaven we're going to have to duplicate since we live about 6 hours away and I'm already craving it again!
Do you know of any foodie places that we should put on our list? My Pinterest Board is looking pretty sad, particularly since I've been to the one place on the board!
Get 365 Date Ideas!
We want to help you have the best date nights ever! Grab this FREE printable with 365 date ideas, a date for every day of the year so you never run out of ideas!