Bye Bye Birdie the Musical
Date Info:
Local Theater Play
Price: $16-$26 per ticket
Location: Hale Centre Theatre in AZ, CA, and UT
Food We Recommend Nearby: Oreganos, Liberty Market, Joyride Tacos
When it's so hot outside you can feel your insides melting, there is nothing like a date indoors with blasting air conditioning. We have been searching for some great dates that keep us inside to survive August and September and we were so excited when we found a great one at a great deal!
We hit up Hale Centre Theatre for their production of Bye Bye Birdie.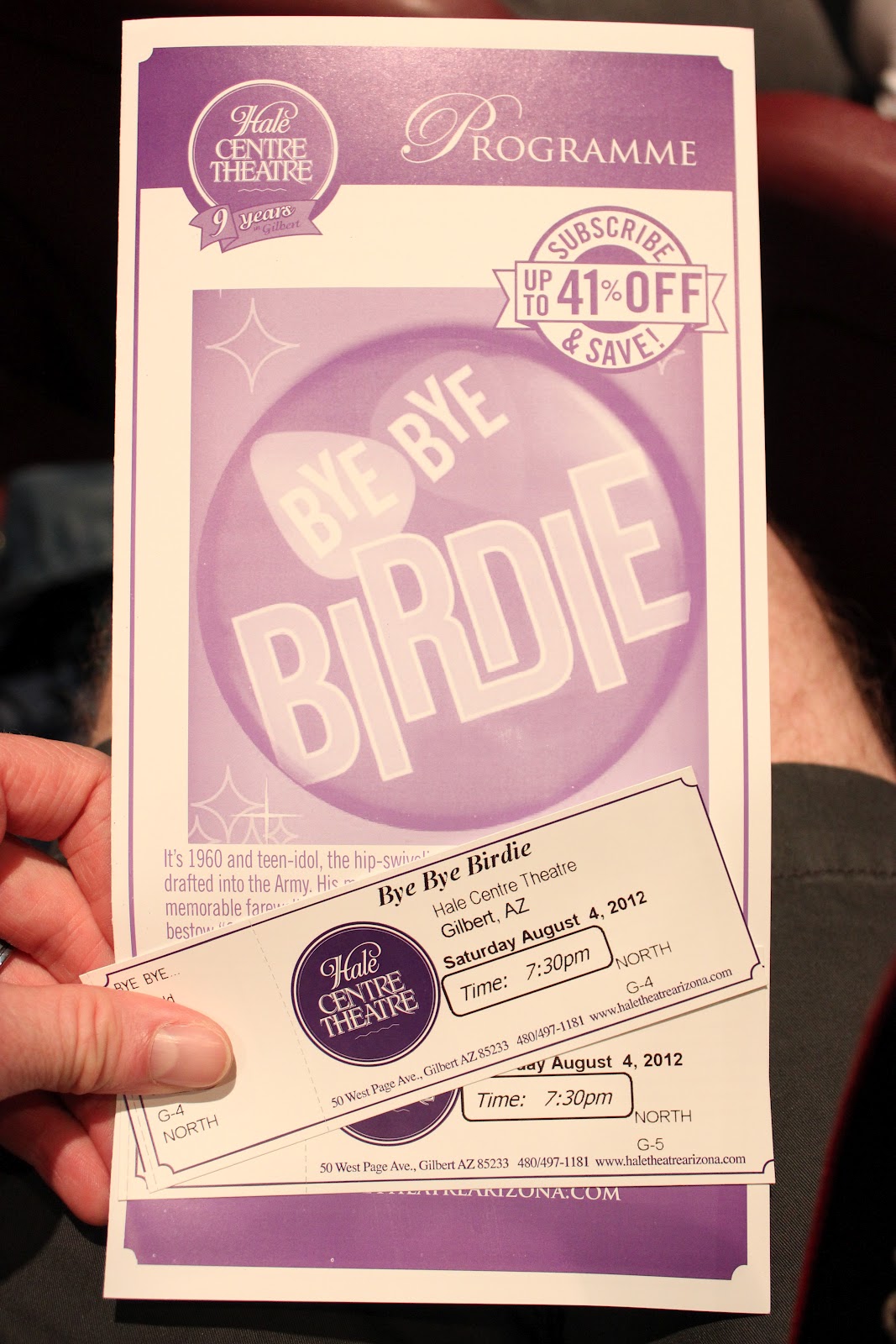 I've touted Hale Centre Theatre's praises before, namely HERE and HERE, but brace yourselves to hear about it again. It's such a great theater in Gilbert, AZ with a unique set up where everything is in a 360 degree style theater with action taking place on the floor, and on the stair in each section. There really isn't a bad seat in the house!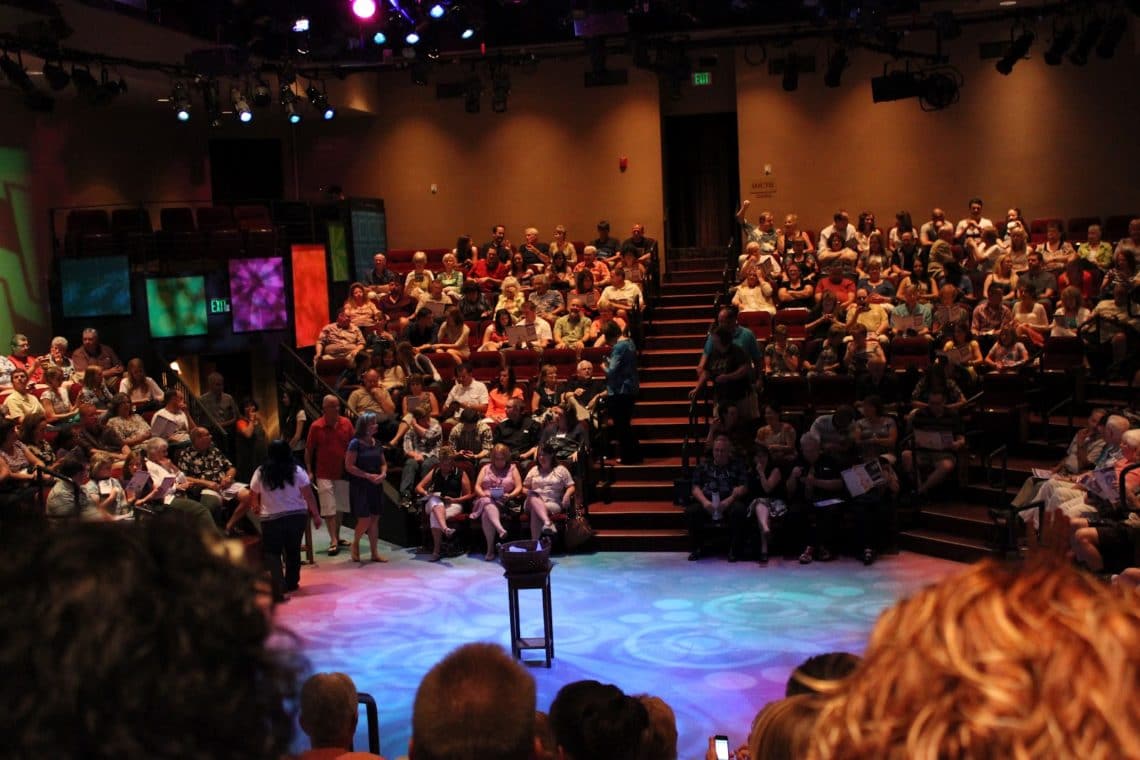 Two things can enhance an already entertaining play at a great venue:
1. Finding out your brother and sister-in-law are on their anniversary date (happy 10 years guys) and making faces at them across the theater, not to mention enjoying watching your brother fall asleep in the middle. 3 small kids make for some tired parents, but it's always good to have that ammo to tease your older brother about! For those who know them, please enjoy spotting N & K in the crowd!
2. Finding your tickets at a discount rate. Unless they show up on Groupon (or a Groupon competitor) we don't usually find theater deals and really use a big part of the dating budget to go. Then, something magical happened this month and I learned about goldstar.com. Really, check it out, you may thank me for making theater tickets affordable someday! It's amazing to find local theater tickets and other arts for a great deal.
We had a great time, and I may be singing part of the fangirls Conrad Birdie song with Jacob's name often these days.
Get 365 Date Ideas!
We want to help you have the best date nights ever! Grab this FREE printable with 365 date ideas, a date for every day of the year so you never run out of ideas!