Caring About Fashion Again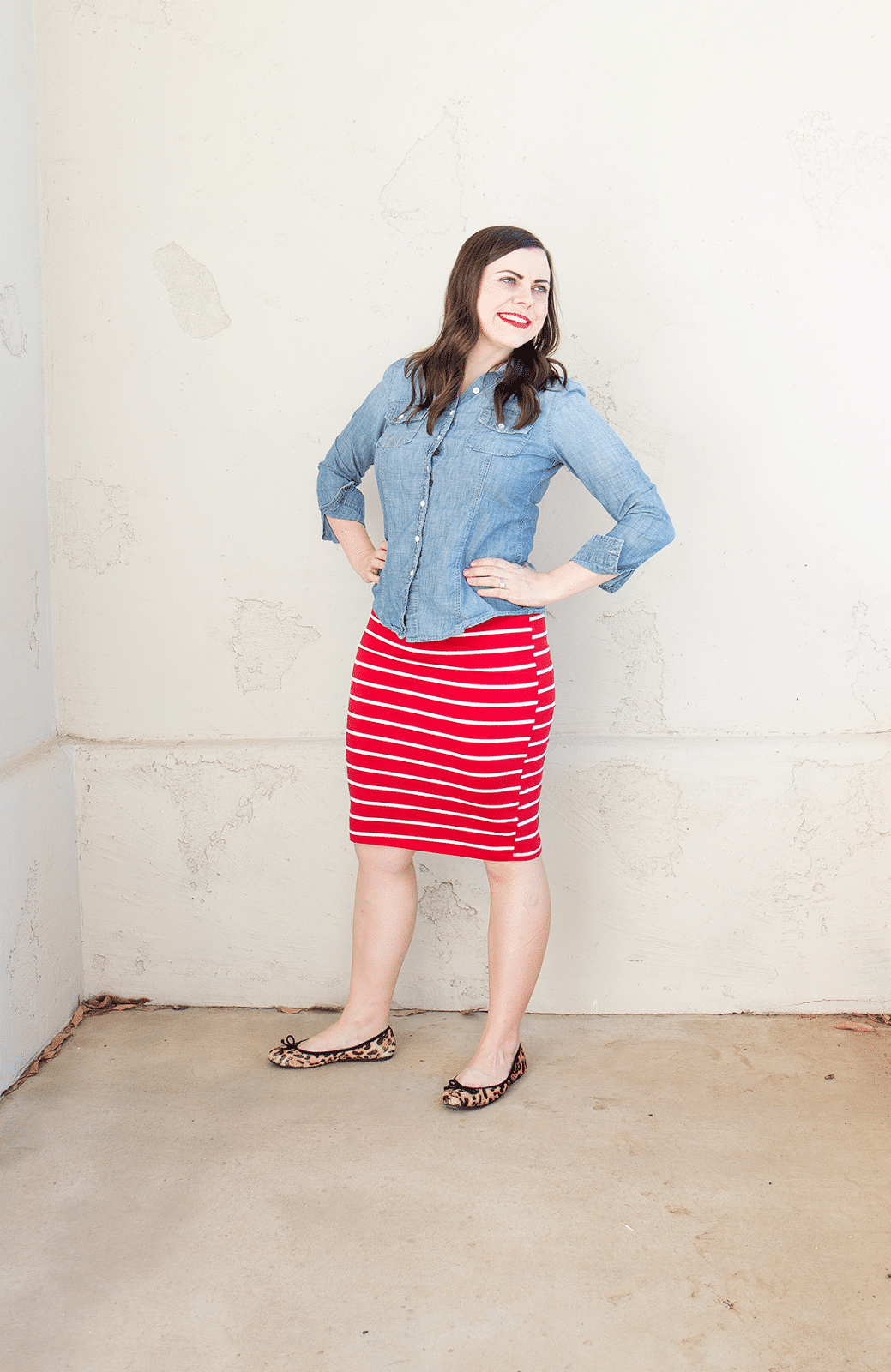 Remember a few months ago when I wrote a novel and called it a blog post all about owning the lifestyle label and how I may add a few posts about food/fashion/serious items/being a parent/etc.? I also confessed that I once upon a scary time, ran a fashion blog.
It was a time of life when I was learning to love running, losing weight, and getting in the best shape of my life. All great things, but in all honesty, I had no idea how to dress this new body of mine. I was also a teacher at that time, and coming up with new outfits from what I already owned became a fun challenge- trust me, kids know your every move and will tell you the exact date of the last time you wore something! I had fun with that blog as I entered the business world in grad school, and even did a little blogging with my first marketing job. New challenges inspire me, and really force me to work my wardrobe and great creative. However, as things got more and more casual at work, I didn't feel the need to challenge myself with fashion, and I let that blog go by the wayside.
I'm at a funny point in life again- I figured out how to dress my pregnant body, but I've struggled in all kinds of ways to dress my postpartum body. Why aren't there postpartum clothing lines? Will some of these soft spots remain as permanent residents on my body? Why does breastfeeding complicate the equation all the more? Why does my son spit-up so much that I need to plan for clothes that conceal or several outfit changes a day?
I guess what I'm saying is, there's a new role and a new challenge in my life, and I care again. I want to talk fashion a little more. I want to share my fabulous finds with other postpartum moms. I want to show how I'm putting together looks that work for play dates and romantic dates later that evening. There's going to be some fashion.
So with that novel, let me share with you a look that's won me a lot of confidence, compliments, and comfort with hardly any effort.
Shirt: Gap, Skirt: & Apparel (and under $15!), Shoes: Similar, Lipstick: MAC
I'm finding that one comfortable and fun piece+one classic piece+some comfortable shoes with color or print + some lipstick =  a put together mama who actually feels like they are trying without trying too hard. I wore this to a brunch with blogger friends, at home while my son spat up several times on me, and it wiped up well for a date with my husband. I felt comfortable and put together for all these occasions.
Moral of the story- if you can find a perfect knit skirt with a little structure, seize the moment and buy it, I find they sell out super fast and make the perfect mom uniform!
*This post contains affiliate links 
Get 365 Date Ideas!
We want to help you have the best date nights ever! Grab this FREE printable with 365 date ideas, a date for every day of the year so you never run out of ideas!