Casual Date Outfits: Hack for Perfect Night Out Looks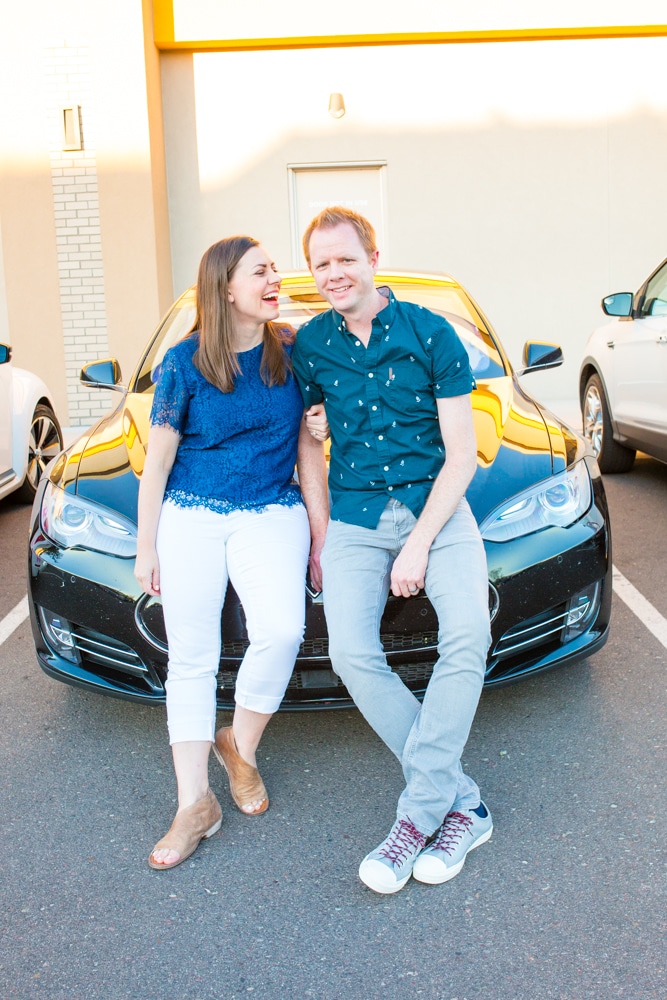 This casual date outfits post is brought to you by Stitch Fix. A company I have loved and used for years!
Ever since I was in junior high, I've hoarded my favorite clothes to wear on Fridays. We're talking long before dating, there were casual date outfits in my life.
Okay, maybe they weren't real date outfits, but I saved my favorite items for night out looks and feeling confident and cute for fun adventures. I guess I had some premonition of what my future career would be even as a teenager long before I actually started dating.
I did wait until high school to actually date, but I always knew something would most likely go down on Friday night. And if nothing else, it was an instant mood booster to celebrate the best day of the week.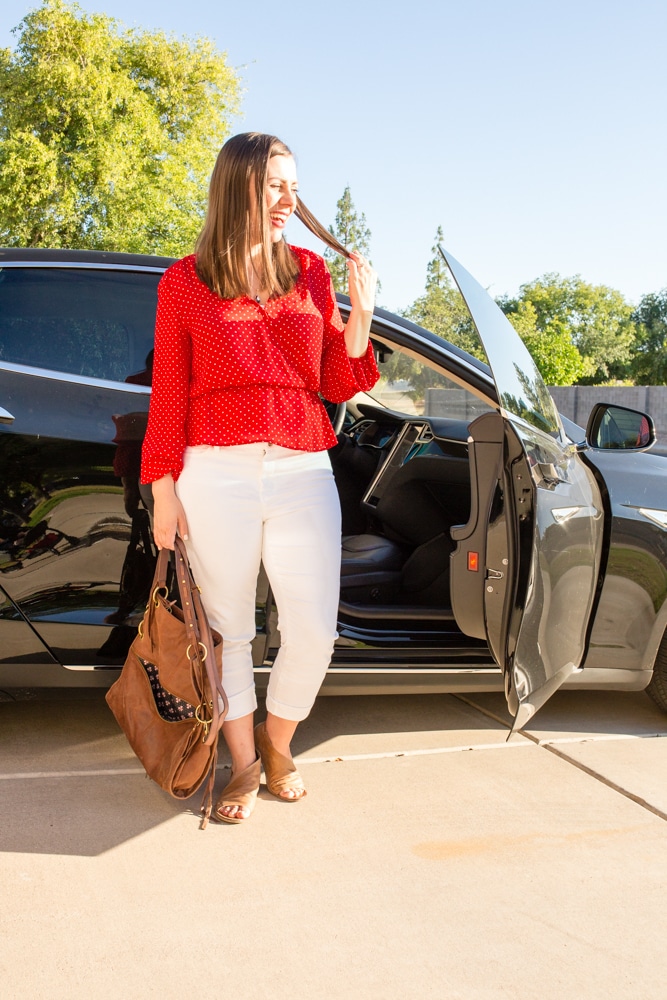 Finding Casual Date Night Outfits
Now my life is full of date nights, and dressing for the occasion is one of my fashion loving heart's favorite things. It's really exciting to know we're doing something formal and look for a cocktail dress. Or maybe it's a family adventure and I need something sporty yet cute. But mostly, I'm putting together casual date outfits and looking for the perfect night out look.
With summer upon us, this actually starts to get really tricky. I am a more conservative modest dresser, and sometimes finding romantic, lightweight pieces that keep me cool, covered, and feeling cute can be super tricky! But I have a hack for finding not only the best casual date outfits but anything specific you may need!
When I Need Help Finding the Perfect Outfit
This was my 12th Stitch Fix, that's right, I've done this 12 times, over multiple years and body types! I first found Stitch Fix when I was pregnant and needed maternity clothes meant for the office. Then I needed postpartum nursing clothes, and they pulled through.
I could repeat those sentences all over again with my second baby because Stitch Fix saved me for my conference while pregnant. They hooked me up postpartum again. And got me through times and seasons I had such a hard time dressing my body.
My Perfect Date Night Outfit Hack
But beyond those times, I've had moments where I've desperately needed a fancy dress and can't find any that feel like me, or the time to shop.
Just this winter, I sent my stylist a note that said I didn't have any red in my postpartum wardrobe, and that I just don't feel like myself without my favorite color. She sent an entire box with red items and I almost cried when I opened it! They were my size, my style, and all nursing friendly!
If you're heading out on a vacation and need help packing for your trip, you can schedule a Stitch Fix box with notes of what you need, and your stylist will hook you up! I've loved getting super specific with requests and just being delighted by what they find!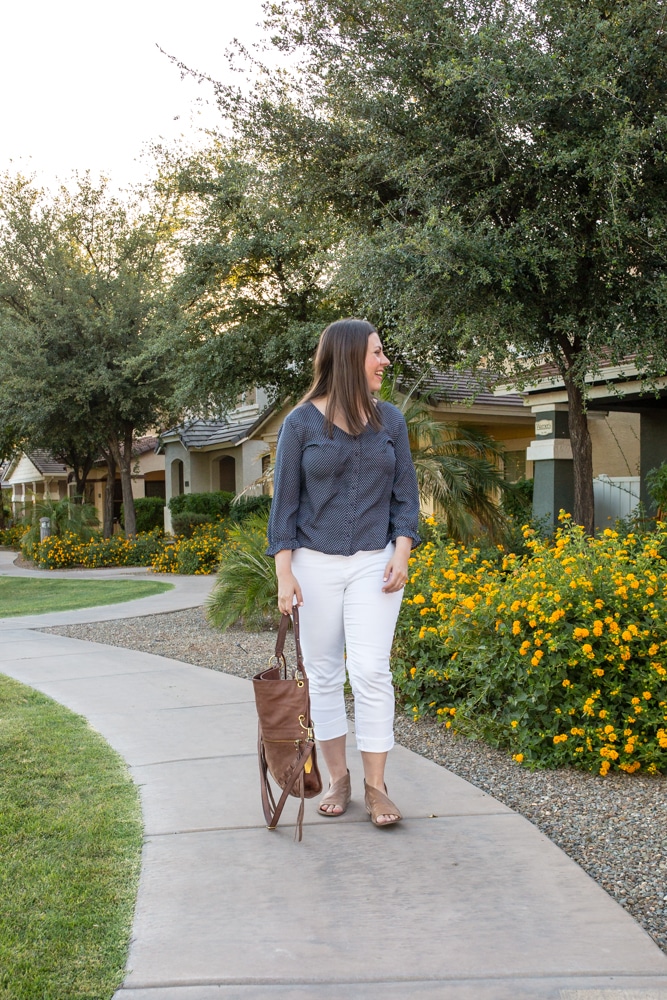 Casual Date Night Looks
So when it comes to casual date night looks, they always pull through! Sometimes I need new jeans or a cute skirt. But more often than not, I need a cute date night top with sleeves I can wear in the summer. I'd even tell them if you have something you're trying to build around. Like maybe you're just easing into white jeans (like I am!) and you need some bright tops.
Guess what friends, they will deliver the best they can! And if you aren't thrilled, they'll fix it! They really want to be your go-to stylist to help you dress your best.
I LOVE that a note to a stylist with a specific request for a specific type of item, color, or occasion can outsource shopping that's often frustrating and time-consuming. I always note I need modest cover-me clothes and the occasion I'm looking for help with.
Finding the Perfect Pieces for Events
Seriously, if you have a trip, family pictures, or you just need cute date night looks, they are there for you! Just make sure to note what you need and specific hopes and dreams and your stylist come up with the best items!
Can we just reflect on this dotted red top one more time? Could there be a better item for me?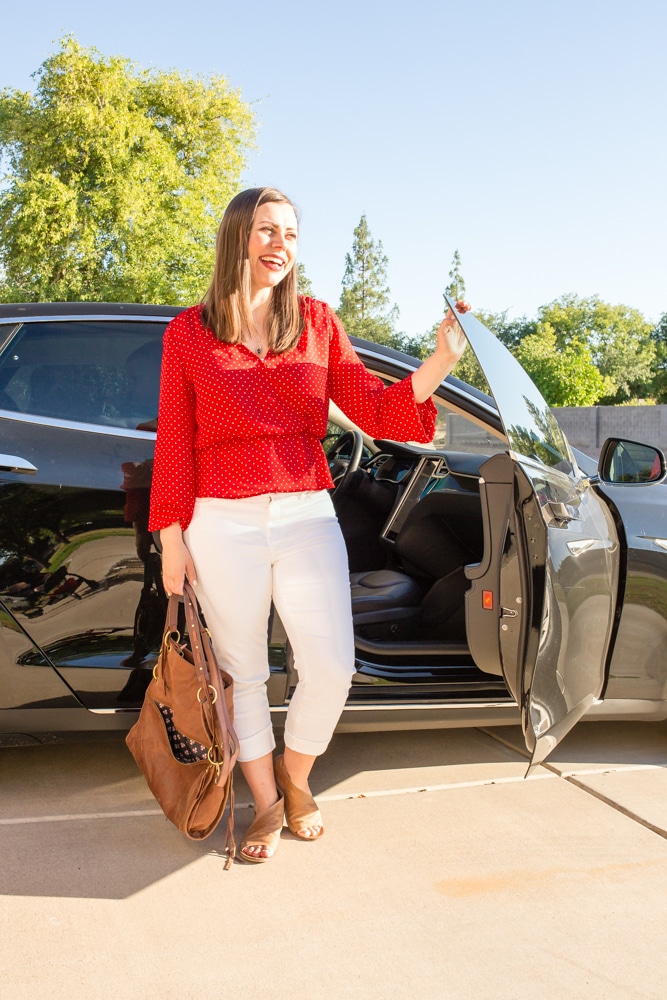 My stylist even noted she was SO excited to find this piece that just screamed Camille. I smiled reading this note thinking of personal attention to detail. She knows I'll rock many casual date nights in this top! And bonus points for realizing I'm still nursing and may need to feed a baby the second I get home from a date.
If you have any casual, formal, or in-between dates or outings coming up, be sure to schedule a Stitch Fix! If you go through this link you'll get a $25 credit towards any clothes you love. Hello, Stitch Fix promo- this is a great one! And if you don't buy any, you simply return them. It's seriously a risk-free no-brainer!
Be specific, leave a note for your stylist, and be ready to get the perfect fix for your specific events!
Like this casual date night look? You may like these posts too:
How Stitch Fix Makes Vacation Travel Packing a Cinch!
Stitch Fix summer 2017- a Round-Up Stitch Fix Summer Outfits and Summer Trends
Casual Date Night Looks + The Perfect Gift for The Busiest People in Your Life
Get 365 Date Ideas!
We want to help you have the best date nights ever! Grab this FREE printable with 365 date ideas, a date for every day of the year so you never run out of ideas!