Catching Fire Movie Night
Date Info:
Dinner and a Movie
Price: About $20
Tip: Buy discount tickets at Costco, it will save you about $5 a date
Does anyone else hear of a movie release date and put it on their calendar instantly? We've had Catching Fire our on our shared Date Night Google Calendar for months!
We did the same thing with The Hunger Games, and now that we know Mockingjay Part 1 and 2 release dates, it's probably time to get those on the calendar too!
We love this series for the obvious reasons (plot, characters, etc.), but it's special to us since we read them together while dating. It always brings back happy memories realizing we read at the same speed and could sit and snuggle and read for hours. Something we really should do more often for date night!
The night started at one of our favorite places- Cafe Rio. We can't get enough of their sweet pork in burrito or salad form.
(And may the poor lady behind me forgive me for posting this picture in addition to flash bombing her)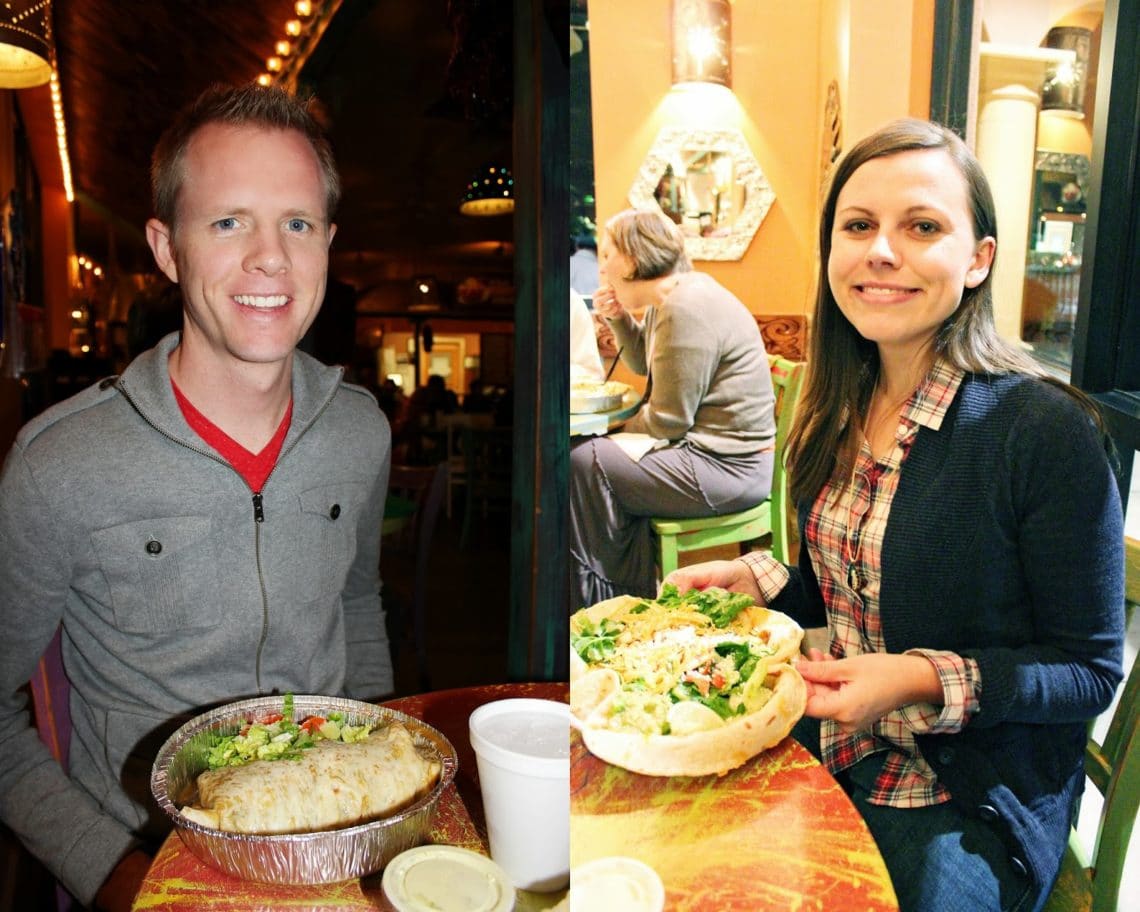 There's a good chance I went and saw the film in the afternoon- what can I say, I have an amazing job and sometimes they close the office a few hours early and take us all to see movies on them. I loved it so so much I told Jacob date night was still on and I'd be happy to head back with only a 3 hour break between showings.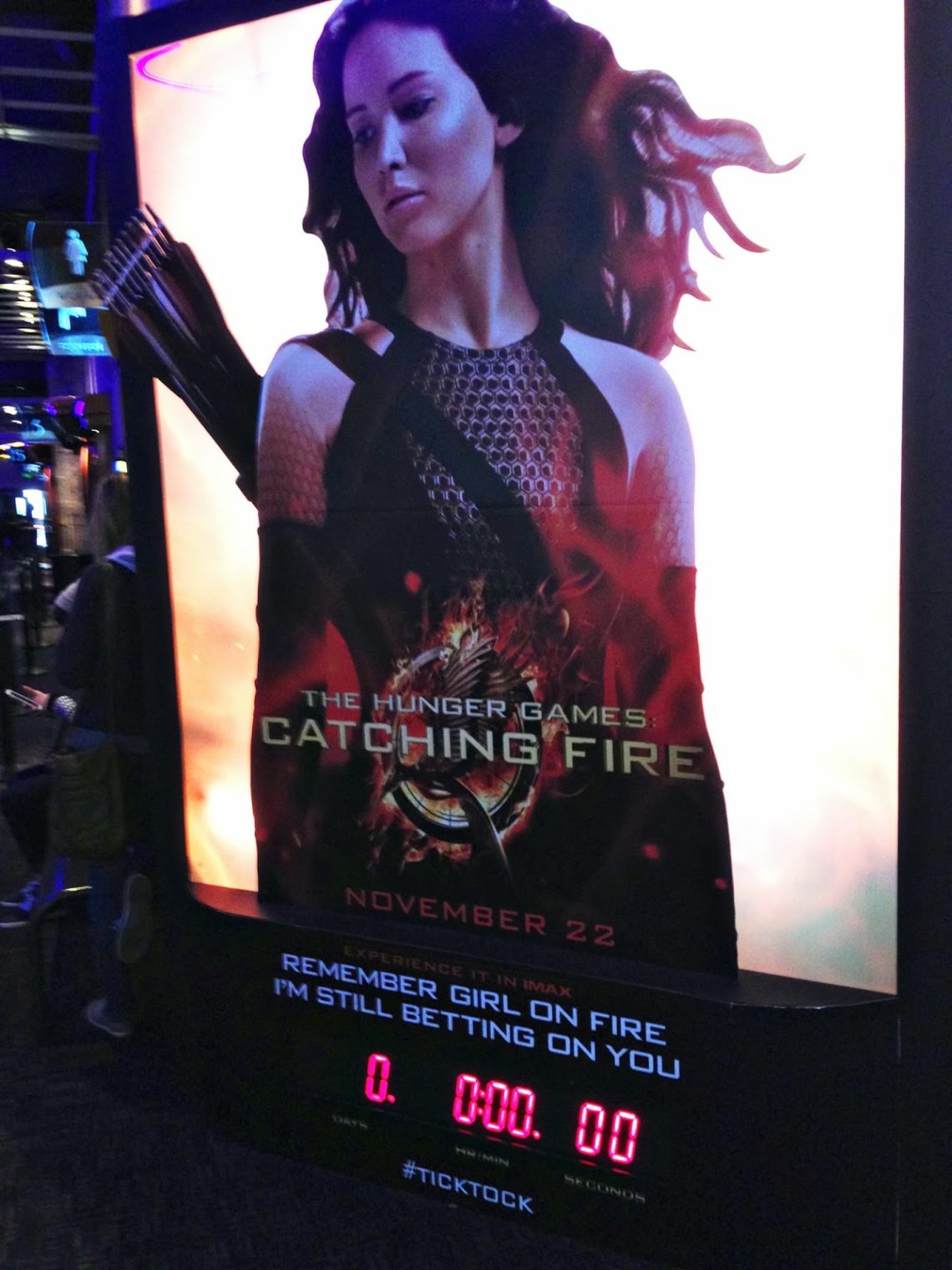 I'm glad I did, it was excellent, and I really enjoyed it both times!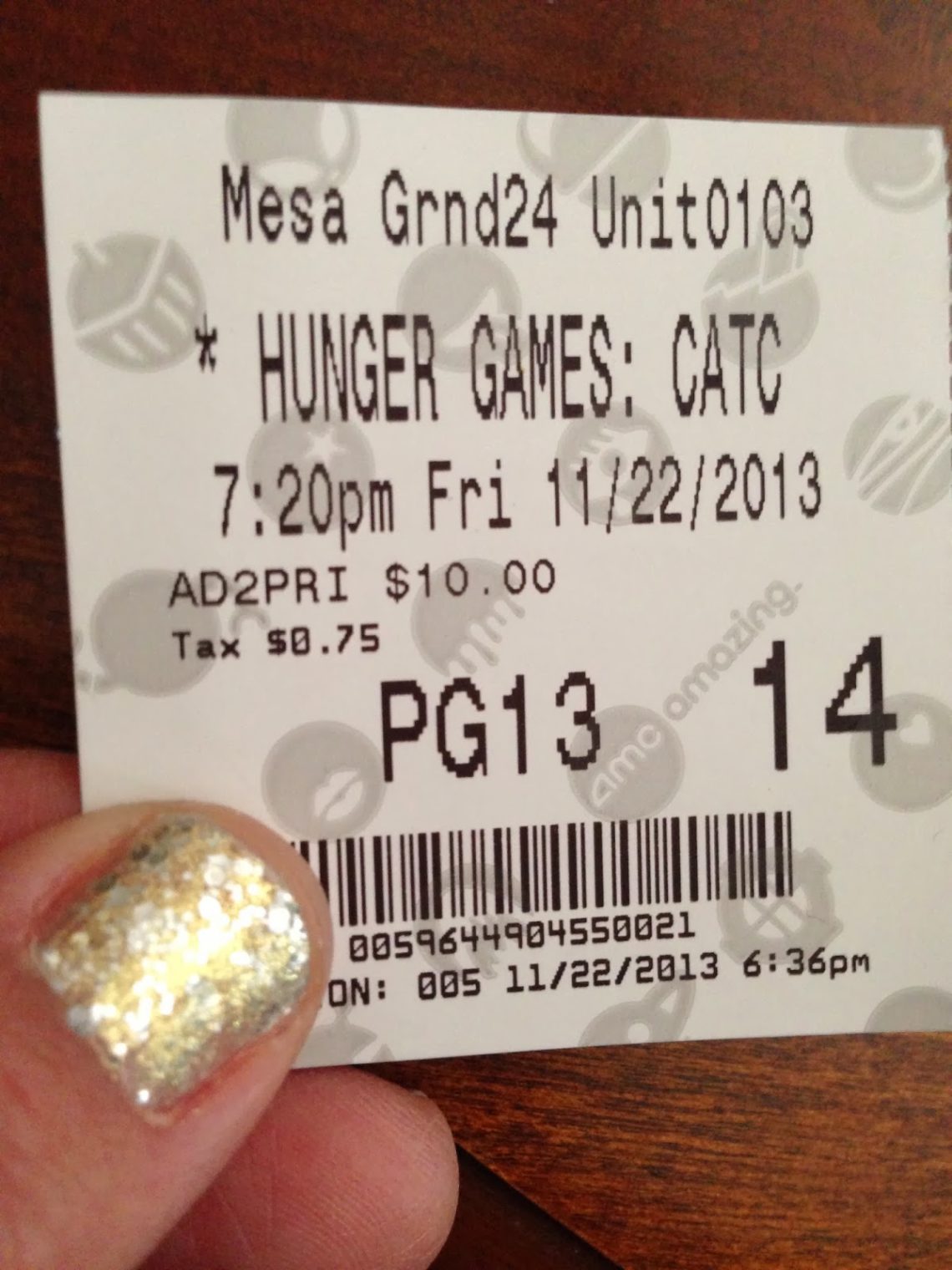 And just in case you were starting to worry that this post was ending without an awkward phone pic selfie in the theater, don't worry, we have you covered!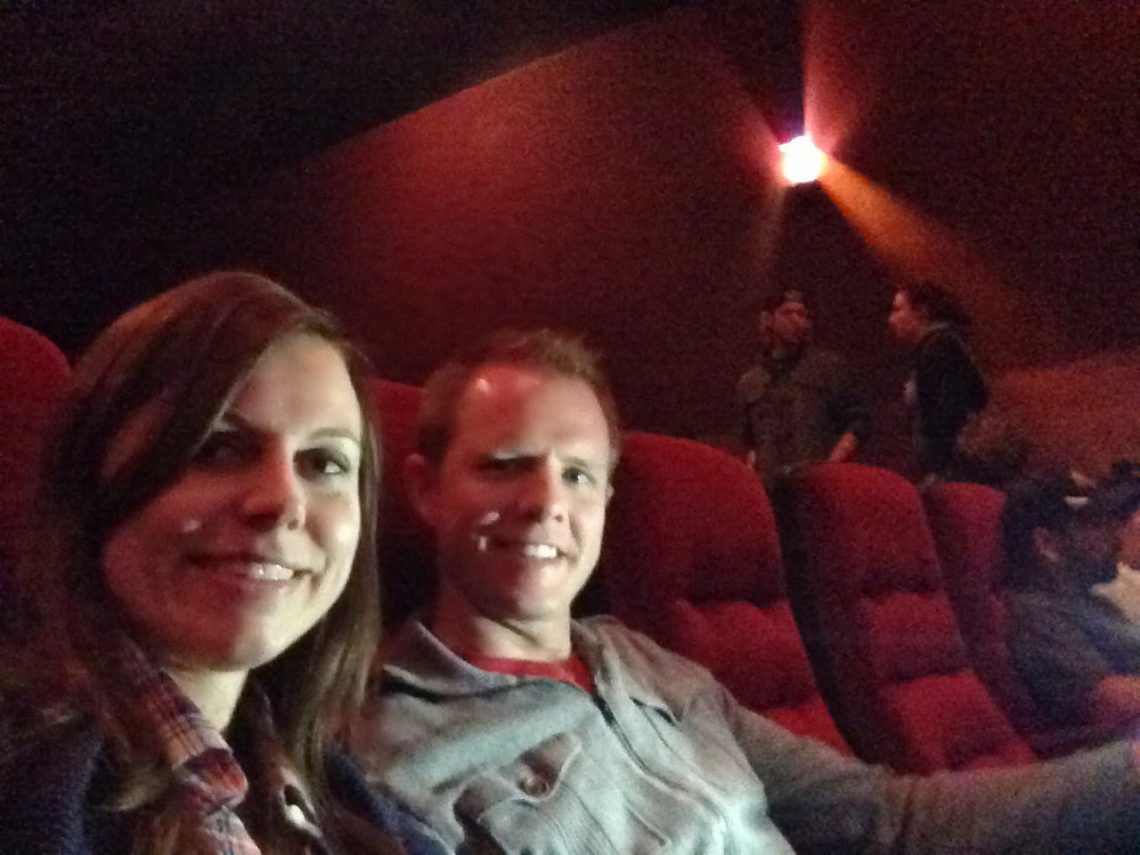 Get 365 Date Ideas!
We want to help you have the best date nights ever! Grab this FREE printable with 365 date ideas, a date for every day of the year so you never run out of ideas!