Celebratory Dinner Date Night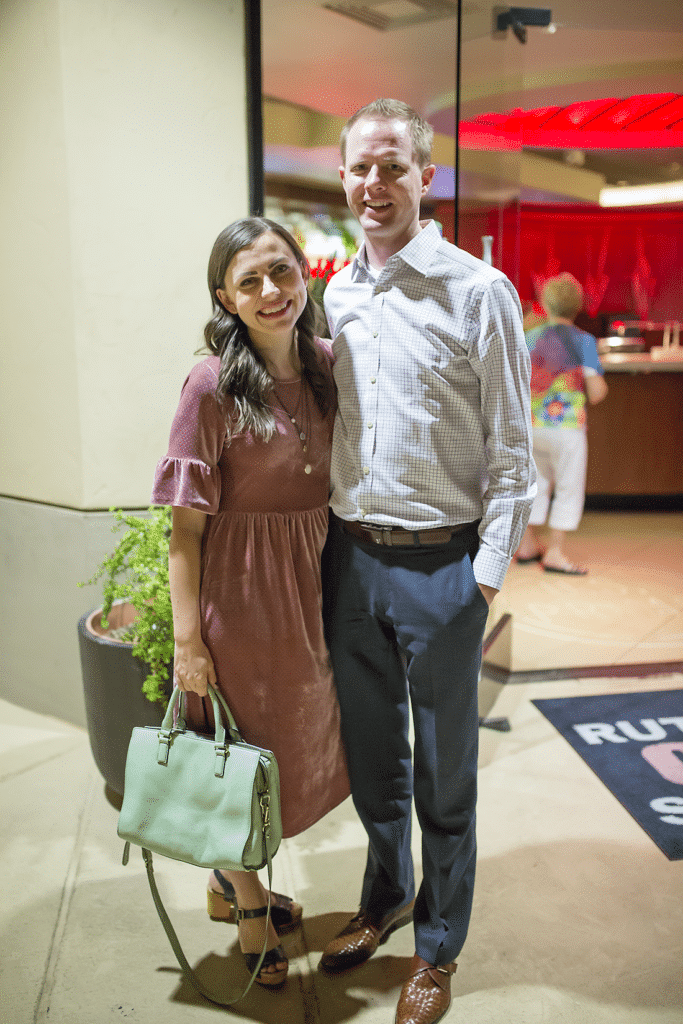 Date Info: 
Fancy Dinner Celebration Date
Price: roughly $100-$200 for two, depending what you order
Time: 1.5-2 hours
Tip: You can often get Ruth's Christ Steakhouse gift cards through credit card reward points, it's one of our favorite ways to offset the cost and make this a more affordable date
There's just something about a date that can skyrocket you back to first grade making a holiday
It's been a long almost four months now of Jacob spending most of his time in Mexico doing a really amazing work project. He's a solar consultant these days and he's been working on the assessment and design of a lot of solar coming to Mexico; which is a really cool thing! It's been a hard several months for both of us. I've had to navigate life without him and try to fill in his home and personal responsibilities, and he's had to try to manage all he can from far away while working a lot of crazy hours.
We chose this, it's an amazing experience and resume builder for him, but that doesn't mean there haven't been some tears shed missing each other and watching our toddler also struggle wondering if parents are going to disappear at any given time. I realized what life is like never getting a break. He travels often, and those points are how we make travel happen for us, but it's never been for more than two weeks in a row, and he's always made it home for at least part of the weekend. Spending some weekends apart, having him land very late on Friday night so date nights haven't been an option on this day, and having him pack and leave Sunday night on the weeks he's home has been the norm. And oh how happy we are that this crazy time has ended- so a celebration was in order!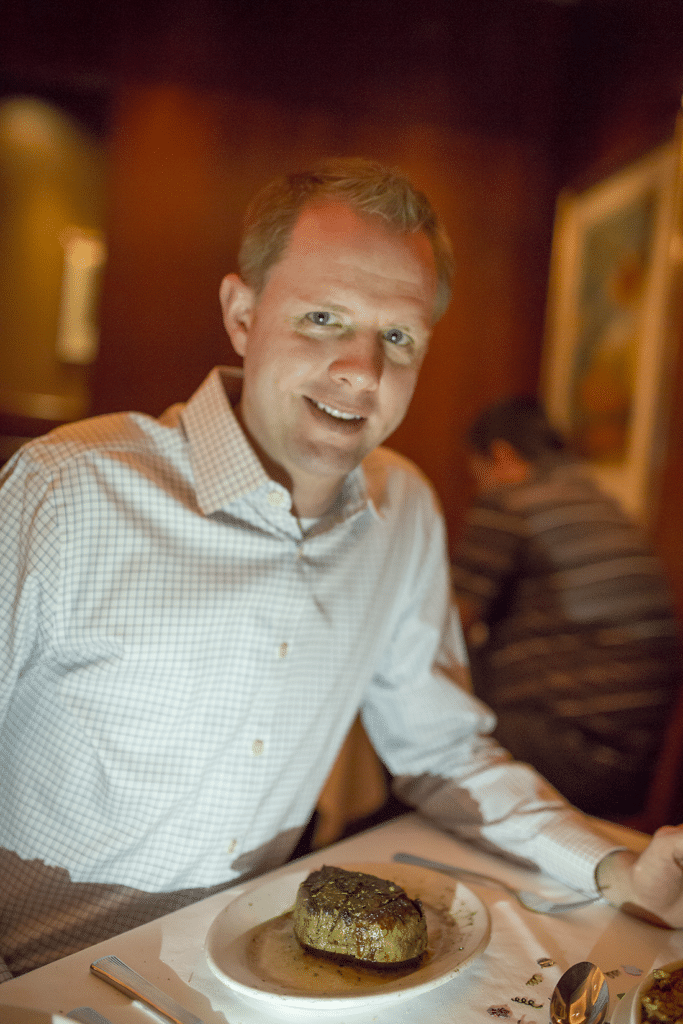 What better way to celebrate this amazing guy than with a ridiculously expensive meal that is out of this world good, in a place with terrible lighting? I guess the non-picture taker it's just known as mood lighting.
But really, we've been to Ruth's Chris before, and both were for birthday celebrations. Since we missed the ability to take Jacob out for his birthday, we thought it would be great to tell them this was a birthday celebration because they don't carry confetti for "Congrats on finishing a project, brushing up on your Spanish, turning in a crazy phase I deliverable today, and getting your life and family back!" But a delayed birthday, that they can do!
We love the steaks that they are known for, cooked in butter in crazy high temps to achieve the perfect steak! But we are definitely in it for the sweet potato casserole that tastes like heaven and a dessert. If you ever go you HAVE TO GET IT! And the Brussel sprouts with bacon and honey butter definitely didn't let us down either.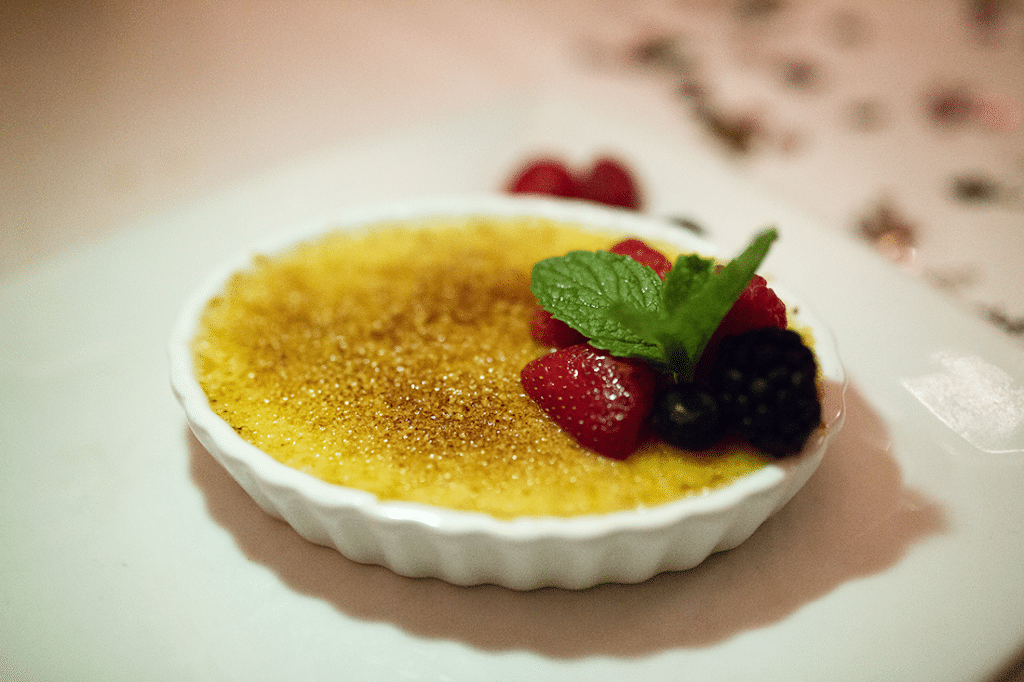 We made sure to get one of our favorite desserts, creme brulee, and to let Jacob be the one to break the sugar crust. I mean forwarding clean energy in one of the largest cities in the world probably earns you that right.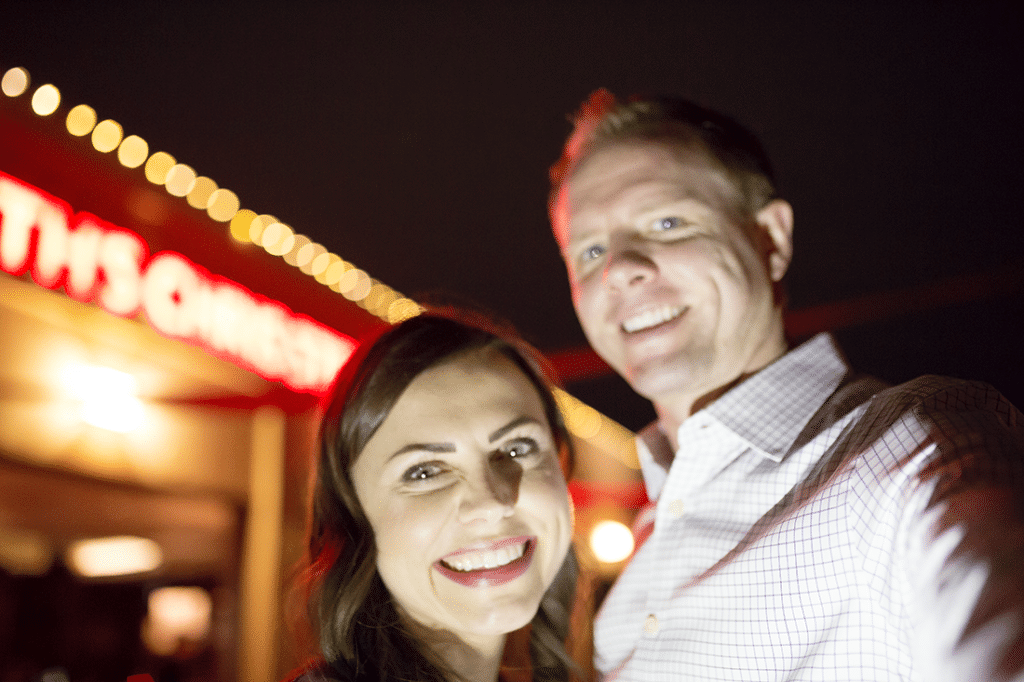 It felt so amazing to get a FRIDAY night date in, just the two of us, catching up things face to face, and celebrating that a crazy phase of our lives is over and we can move forward with our regular family and date life!
Get 365 Date Ideas!
We want to help you have the best date nights ever! Grab this FREE printable with 365 date ideas, a date for every day of the year so you never run out of ideas!