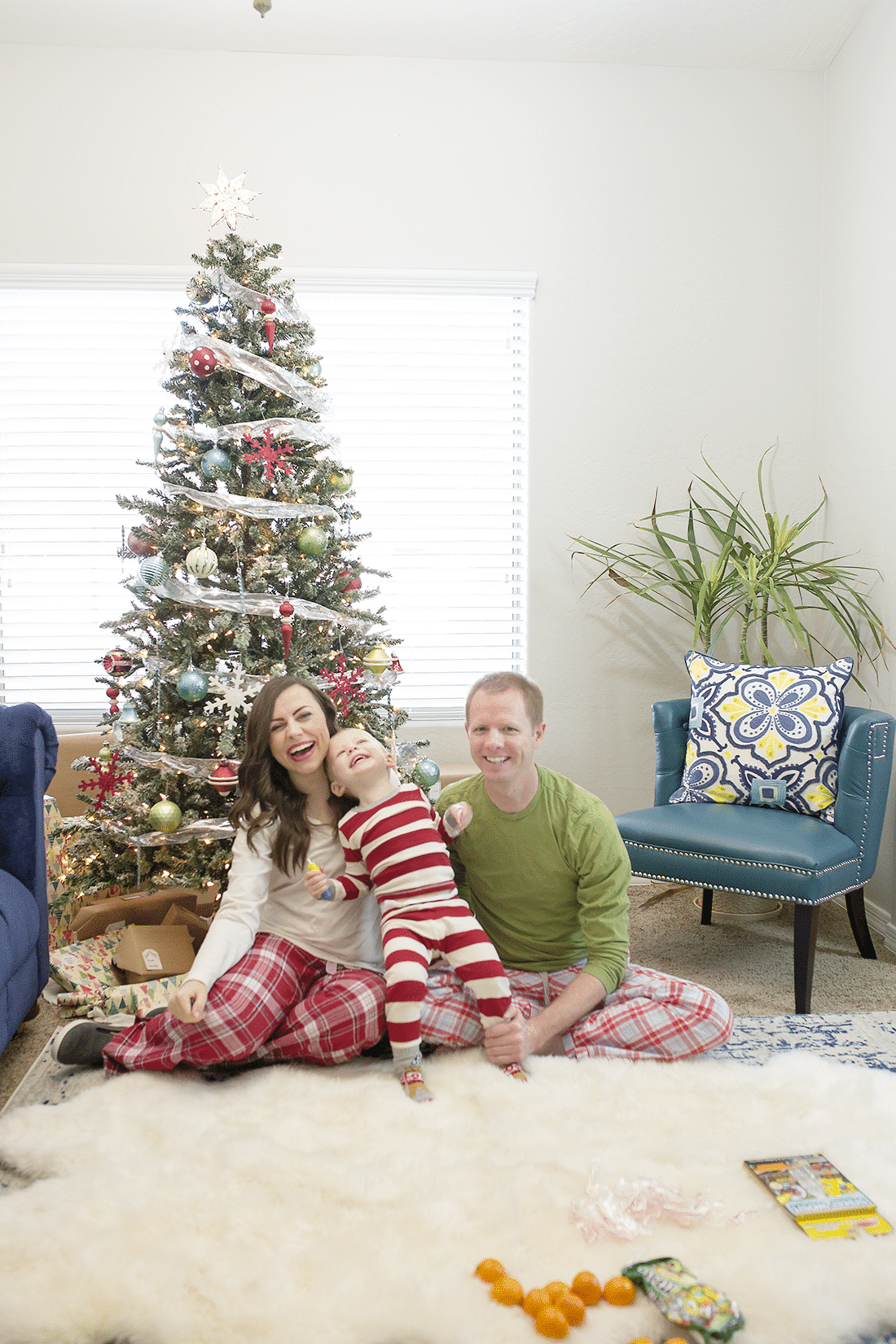 We had a strong feeling a two-year-old would be even more fun than a one-year-old was at Christmas, which was saying a lot because he was one excited, darling little guy last Christmas. But nothing could prepare us for how hard we'd laugh, how many hugs and excited squeals we'd hear, and the joy that is Christmas morning with a two-year-old!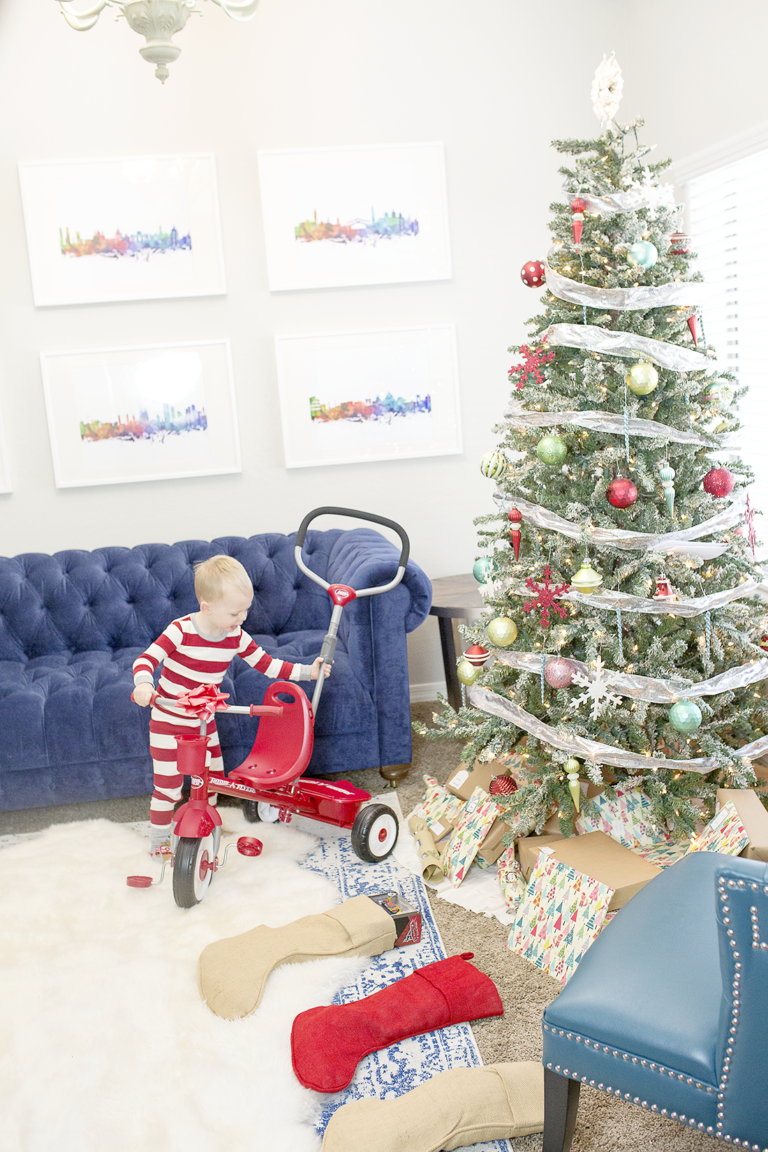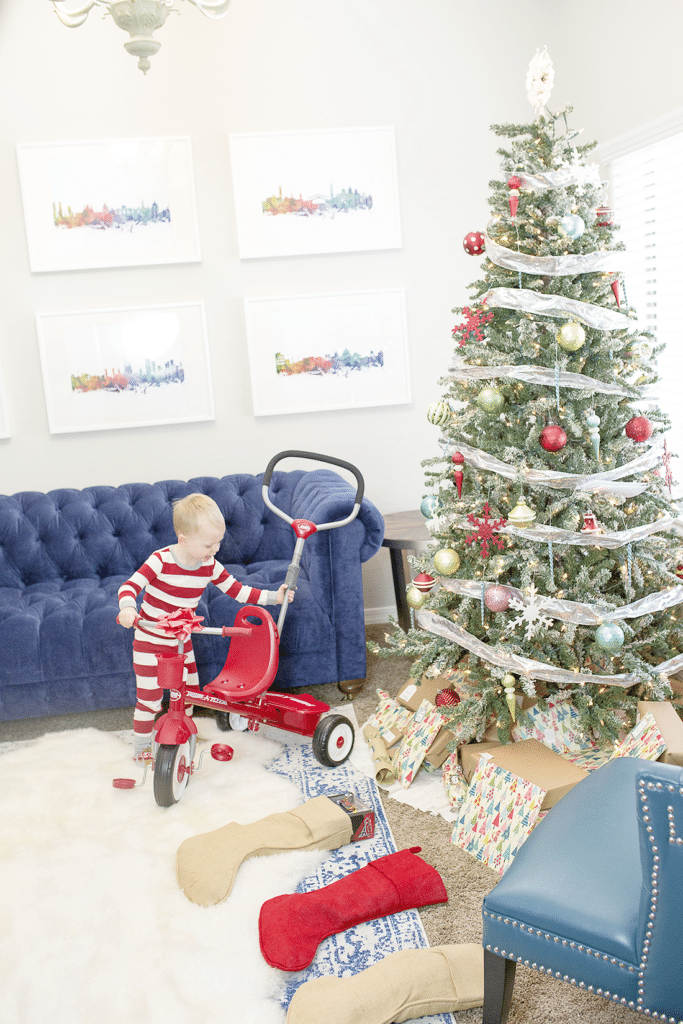 Santa brought him a bike, a remote control Lightning McQueen car, and a stocking with a few treats and surprises. Oh, the joy, clapping, and the giddy hopping when he saw the bike! He jumped right on and didn't get off until we urged him to look at his feet where he found his favorite Disney character.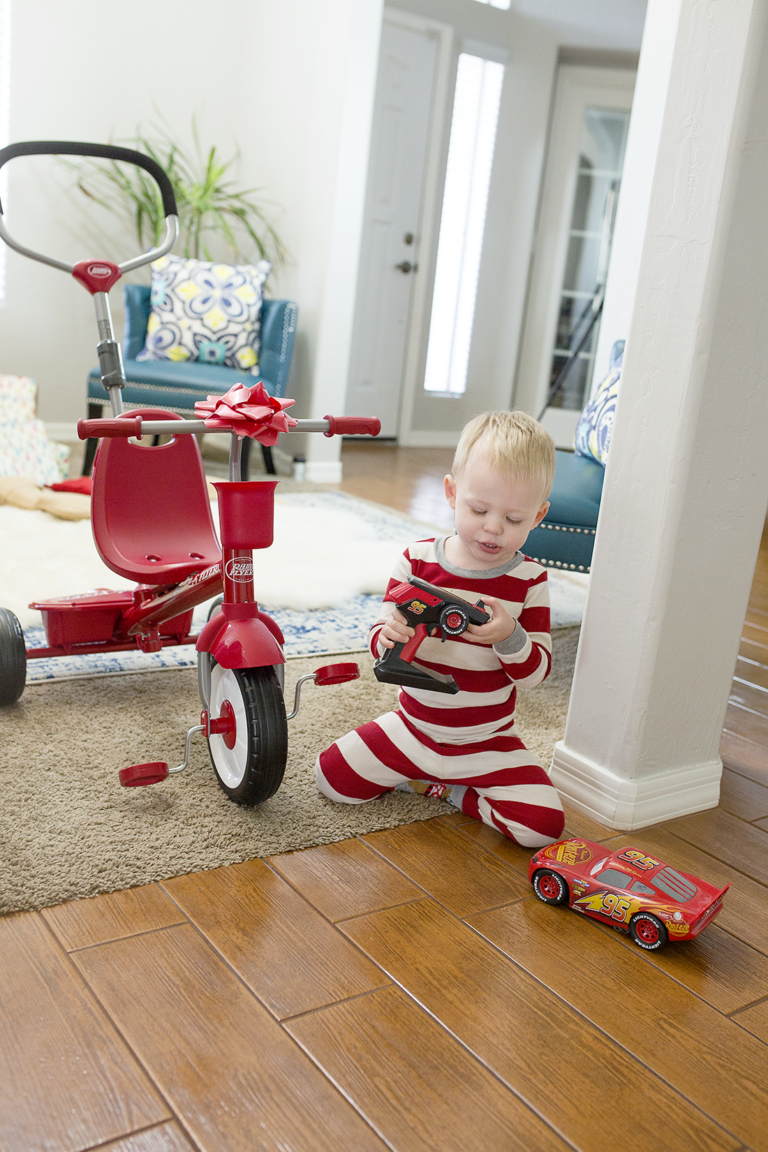 He's a pretty grateful little guy, a result of us stopping and reminding him to say thank you for every little thing the past year I suppose, and it was so fun to see how it paid off and how he thanked us for everything! Santa can have credit for Lightning McQueen and the bike, but he made sure to thank mom and dad for everything else, and it just warmed my heart and made me feel much better about spoiling him a little too much.
Jacob and I try our best, but it's so hard not to go all out when you've waited so long for a child, and because he's at a grateful phase and doesn't ask for everything, we decided it was probably the last year we could get away with it.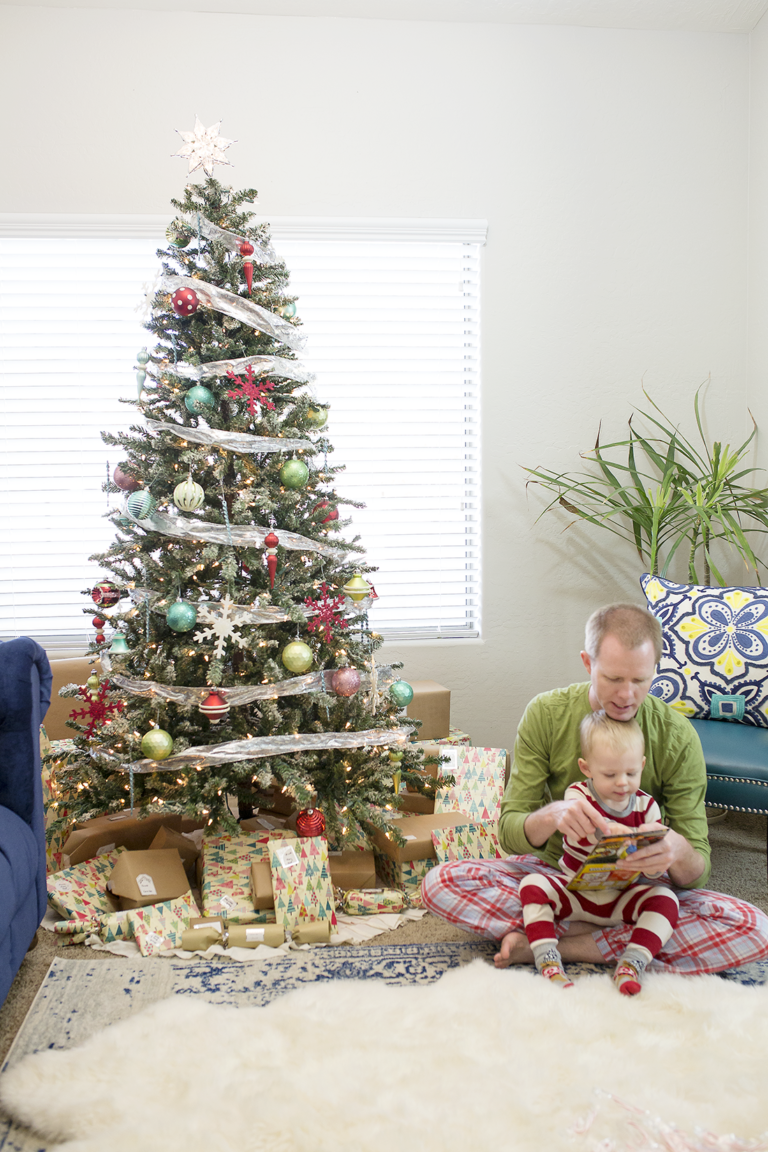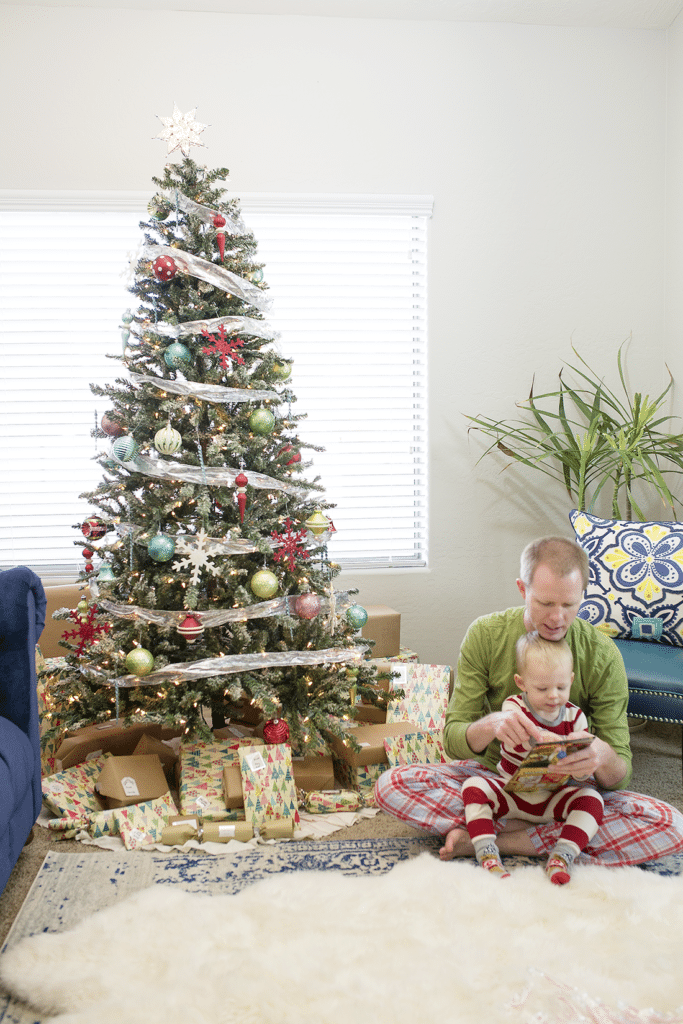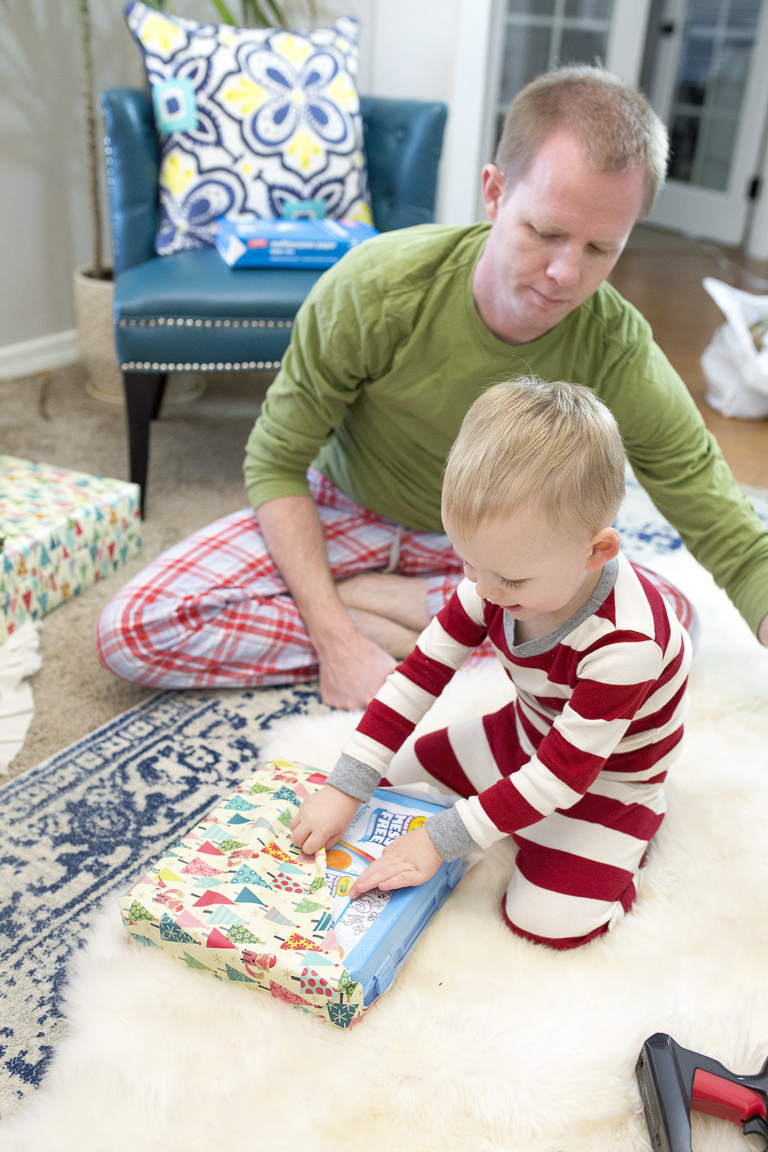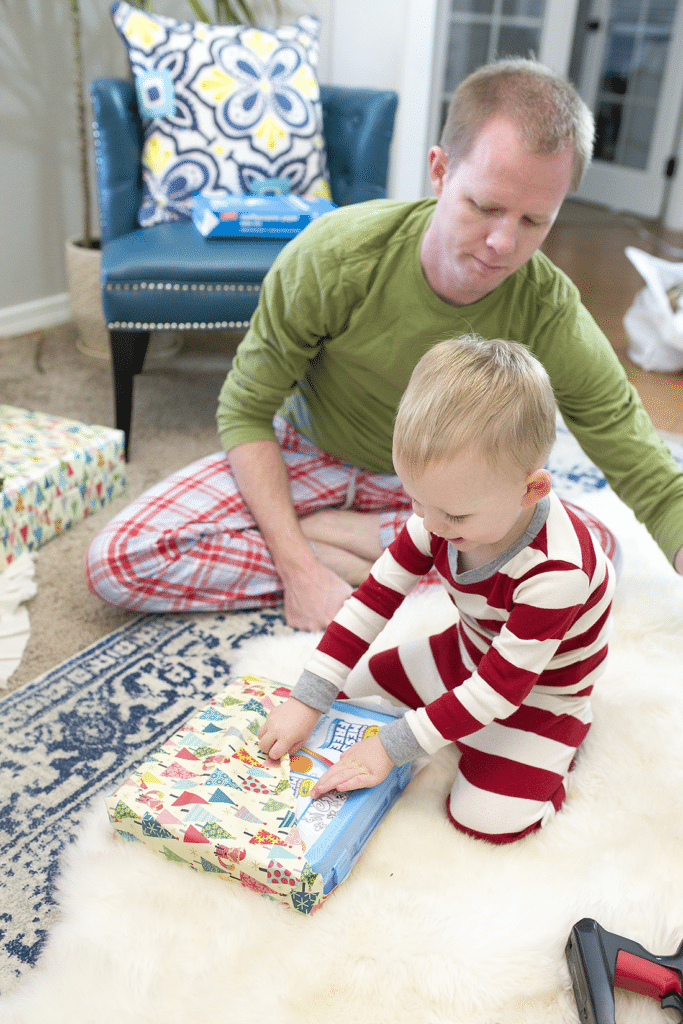 Jacob is a tall, lean man and it's very hard to dress him in the corporate consulting world he works in without dress shirts too small, pants too short, or clothes dripping off him. We've been a fan of Indochino since he bought his first suit there for our wedding. Eight Christmases together later, he's now the proud owner of several suits, dress shirts, and dress pants that he wears every day to work! He can now add a sports coat to the list, which he needed for client meetings he heads to straight from a plane. He was thrilled, we've loved everything we've ever purchased there and oh how they last with such great quality!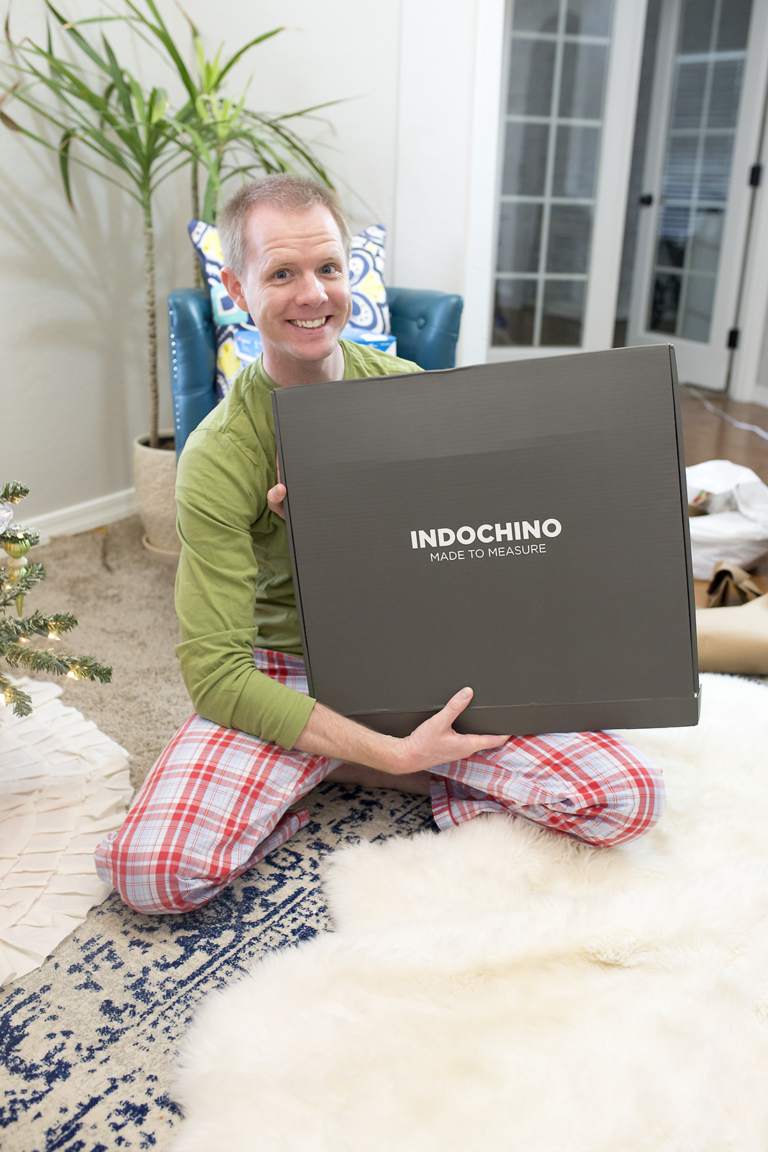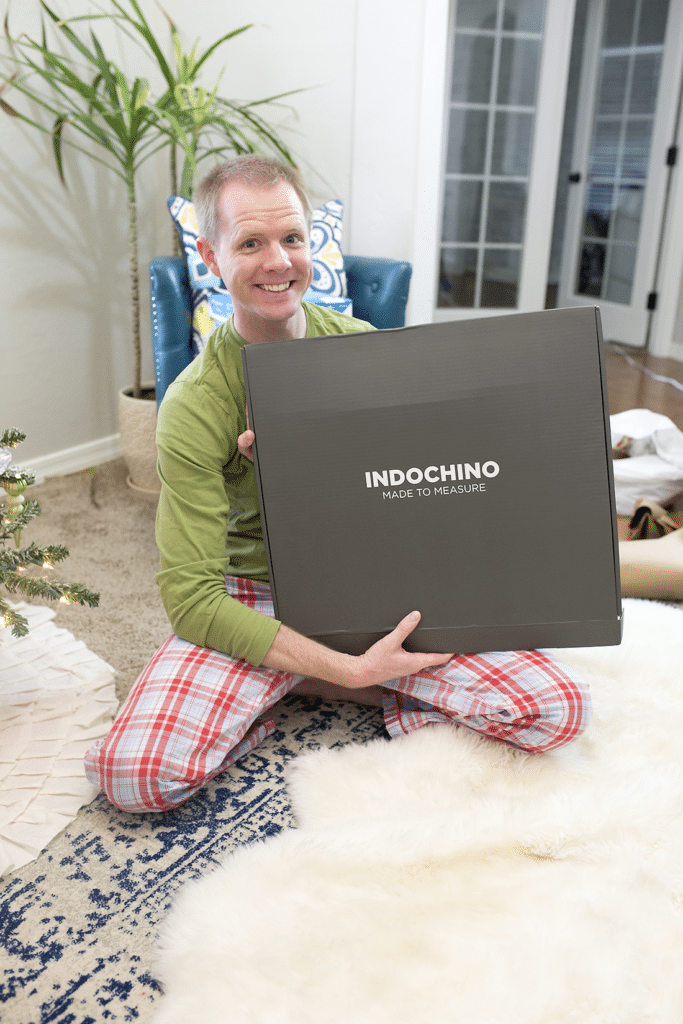 I only gave Jacob a few dates this year, but can I tell you he made me cry when he switched things up this year and gave me a version of The Year of Dates? He gave me half a year, but each date was something that made my jaw drop. I'm very excited that we'll be going to see Hamilton again this year, and that there's a pretty amazing concert in our future too. I cried happy tears at this thoughtfulness and ability to get tickets to things I just can't ever seem to. Our two-year-old is very protective of mom, and it was hilarious to see him come up and say "Oh no mommy, what's wrong?!?" unaware that happy tears are a thing. But oh how they are a thing! I just felt so blessed to be with my boys, to be living together in the same country, to celebrate the birth of Christ, and to get the realize the blessing of having a family of my own- fancy Hamilton tickets or not, just being with them was such a gift and I've been overwhelmed with what a lucky girl I am.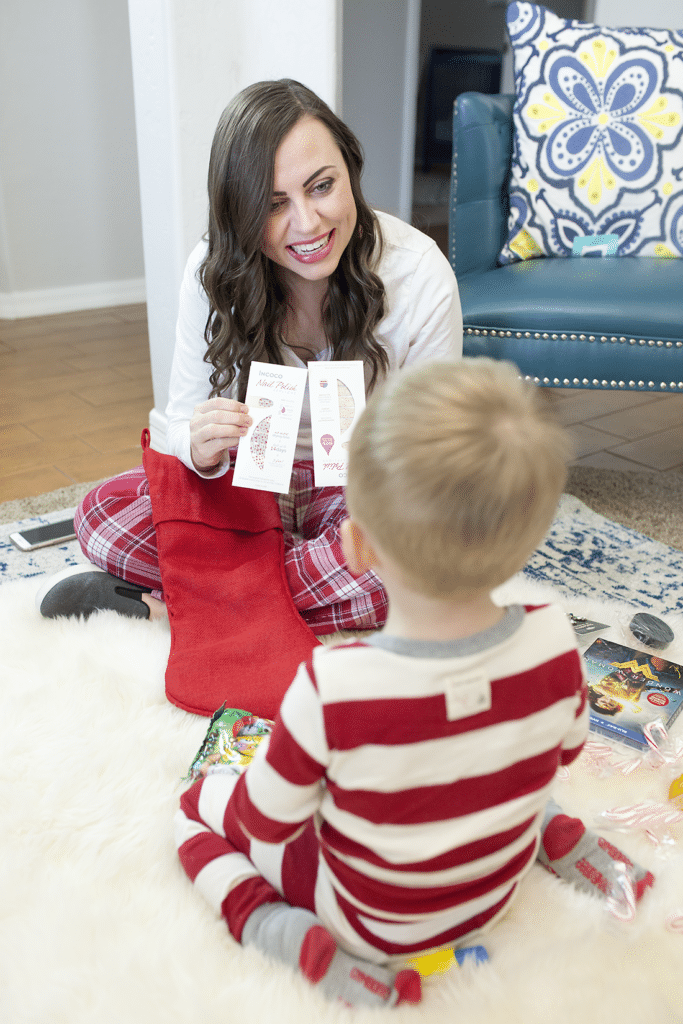 I hope I never forget as long as I live what a joy a two-year-old is, and his excitement at everything Christmas morning! I hope I always remember the way he watched the cinnamon rolls bake, the way he tested every toy after opening it, the way he got excited about each present his mom and dad opened too, and how many times I heard "Thank you mommy!" in one morning.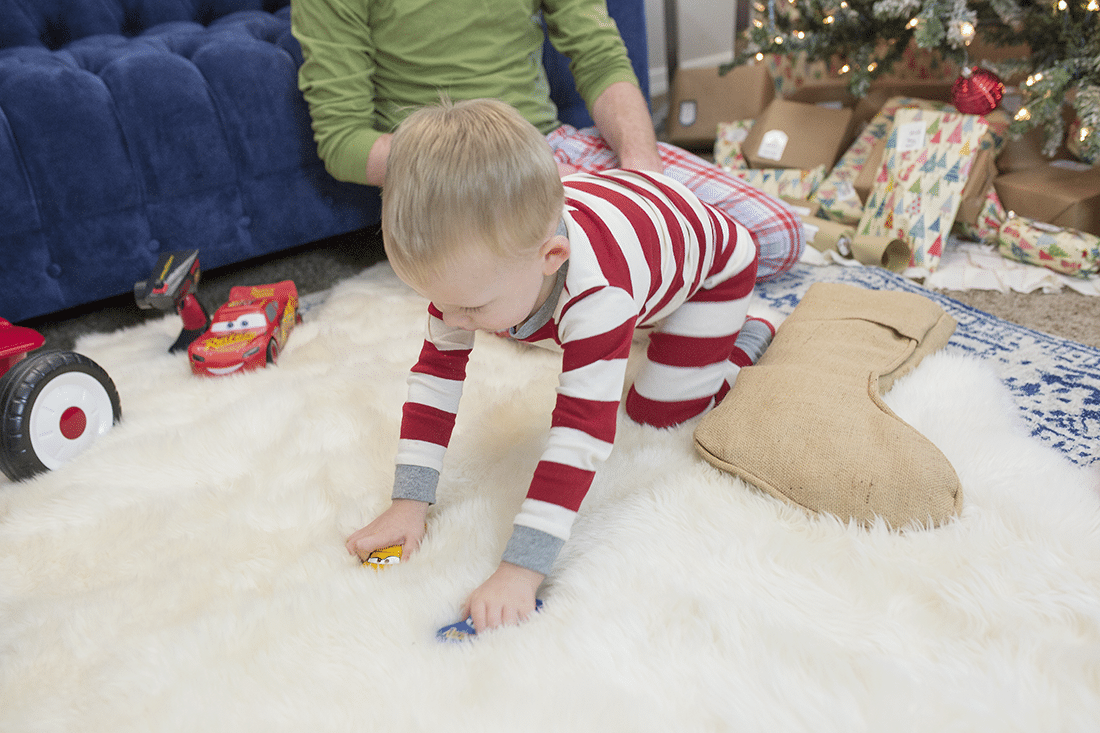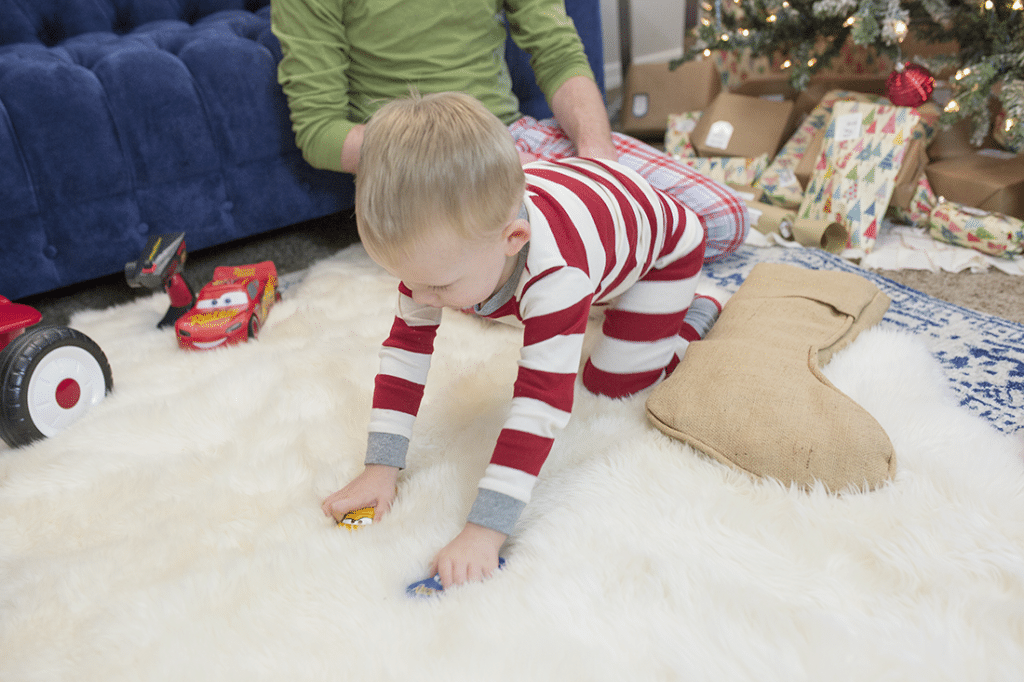 Get 365 Date Ideas!
We want to help you have the best date nights ever! Grab this FREE printable with 365 date ideas, a date for every day of the year so you never run out of ideas!