For all the awesome readers who tell us they have kids and have more nights in than out, and please feature some more at-home dates, this one is for you!
We started our night in with a run to the our favorite pizza place down the street from our house.
We tried something a little different this time and added jalapenos to our half that is pepperoni, mushroom, and olive. We're in love. Half spicy, half sweet, that sounds a lot like our personalities, and our type of pizza!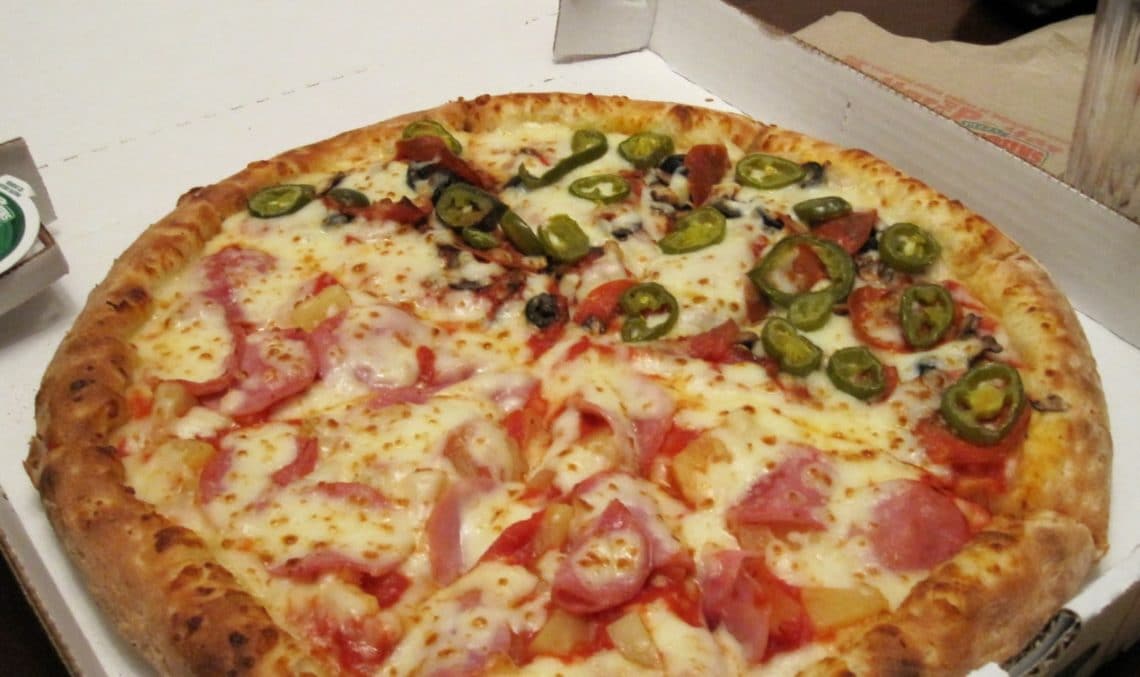 Then it was time to get serious about Christmas cookies. Jacob said the day we first brought up the holiday season that he didn't care which holiday, but we he really wanted to make some sugar cookies. I said done and done- like anyone has to ask me twice about cookies! There was a stipulation- they had to be SOFT, fat, "good sugar cookies." I wholeheartedly agreed with this.
My Mom has the absolute best sugar cookie recipe! We considered copying Paradise Bakery's for about 2 seconds only to remember that really the one Mom does is better. So we called to get it, only to interrupt their date night. Can I mention how cool I think my parents are for ALWAYS dating, even 34 years later? They are cool kids who work hard and play hard together. Luckily we located the recipe.
Don't worry friends, we'll share! Here it is:
Sugar Cookies (best with cookie cutters)
4 c. flour
3 T. baking powder
1 t. salt
1 c. sugar
1 c. shortening
1 egg
3/4 c. milk
½ t. flavoring
5 drops of food coloring (if desired) Add flavoring desired but lemon is best
Sift dry ingredients together. Work in shortening first to dry ingredients. Add egg, milk, food color, and flavorings. Mix. It will look like play dough.
Bake at 350 degrees for about 10 minutes or until the bottom of cookies are golden brown. Cookies are best when dough rolled out to 1/3 inch thick.
Frost with 2 c.(or more) powdered sugar, 1/2 c. shortening or 1 stick of butter, little salt and slowly add little bits of milk to achieve right consistency (not runny). Can add lemon juice or lemon flavoring (1 t.) to frosting.
When you're rolling the dough it's best to find a ridiculously handsome man to do it.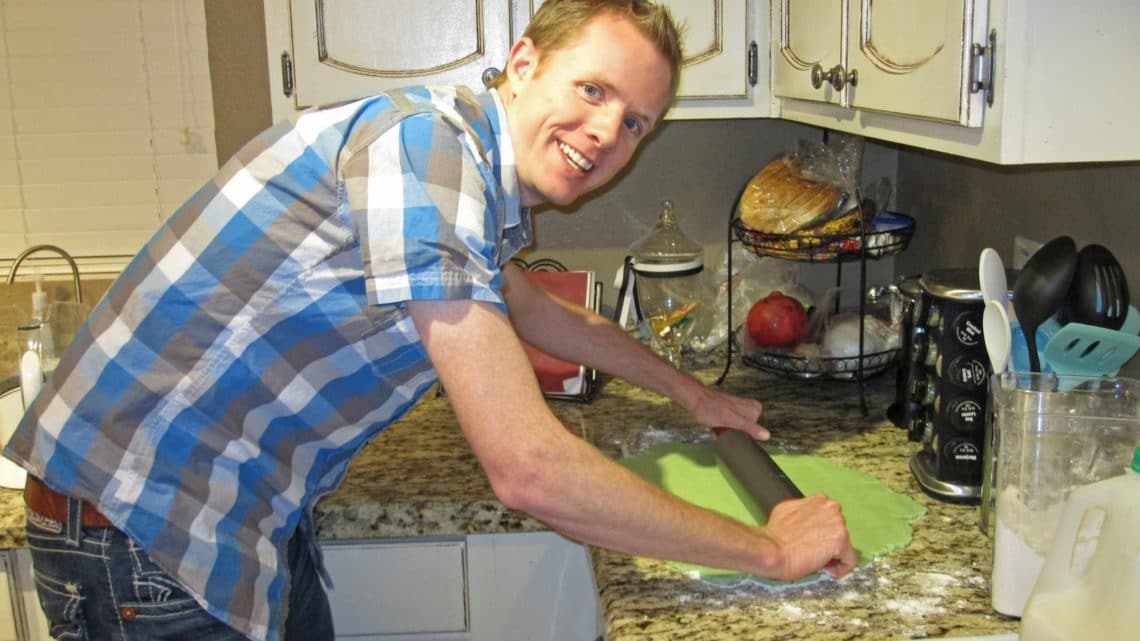 And it will come out thick- that's what makes them soft and soooo good!
We like doing green with white icing and red decorations- have fun doing whatever you want if you make these ridiculously delicious cookies!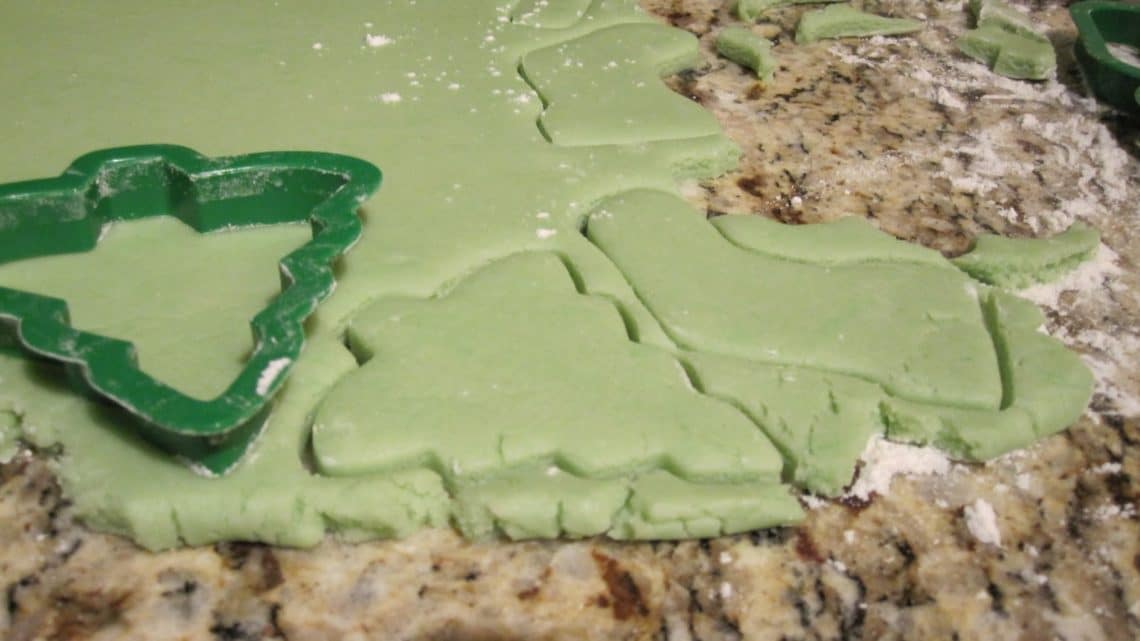 If you're wondering, yes we do think the splurge at William Sonoma for a gold-touch pan is worth it. Things really do bake better on these bad boys! And we gave plenty of room for the cookies to expand.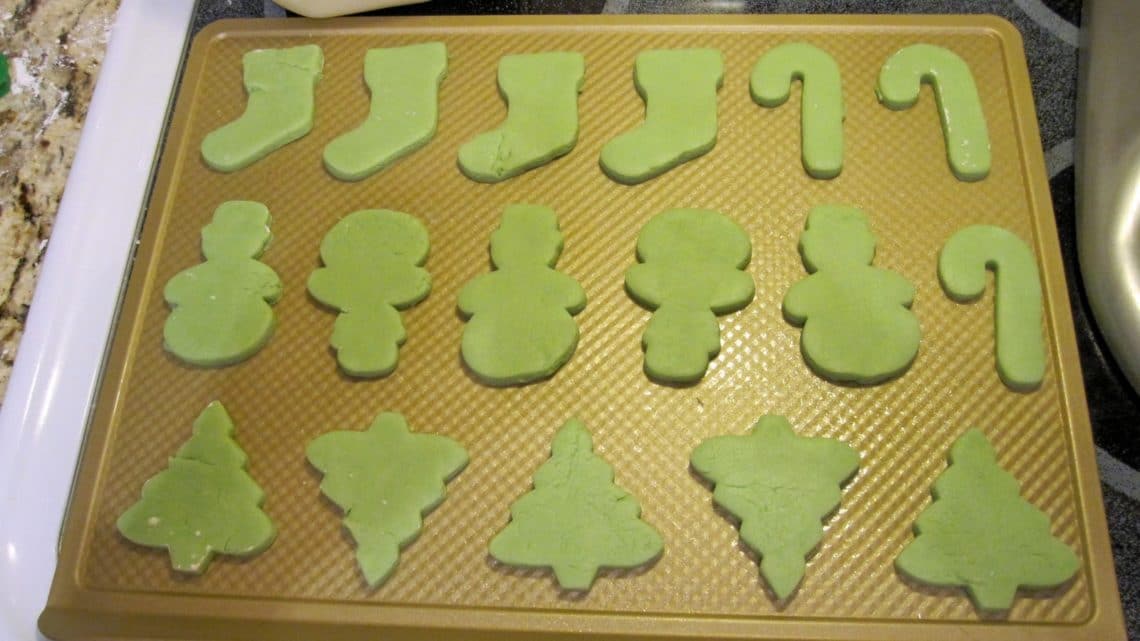 Baked to perfection- nice and big! (The cookies, not me)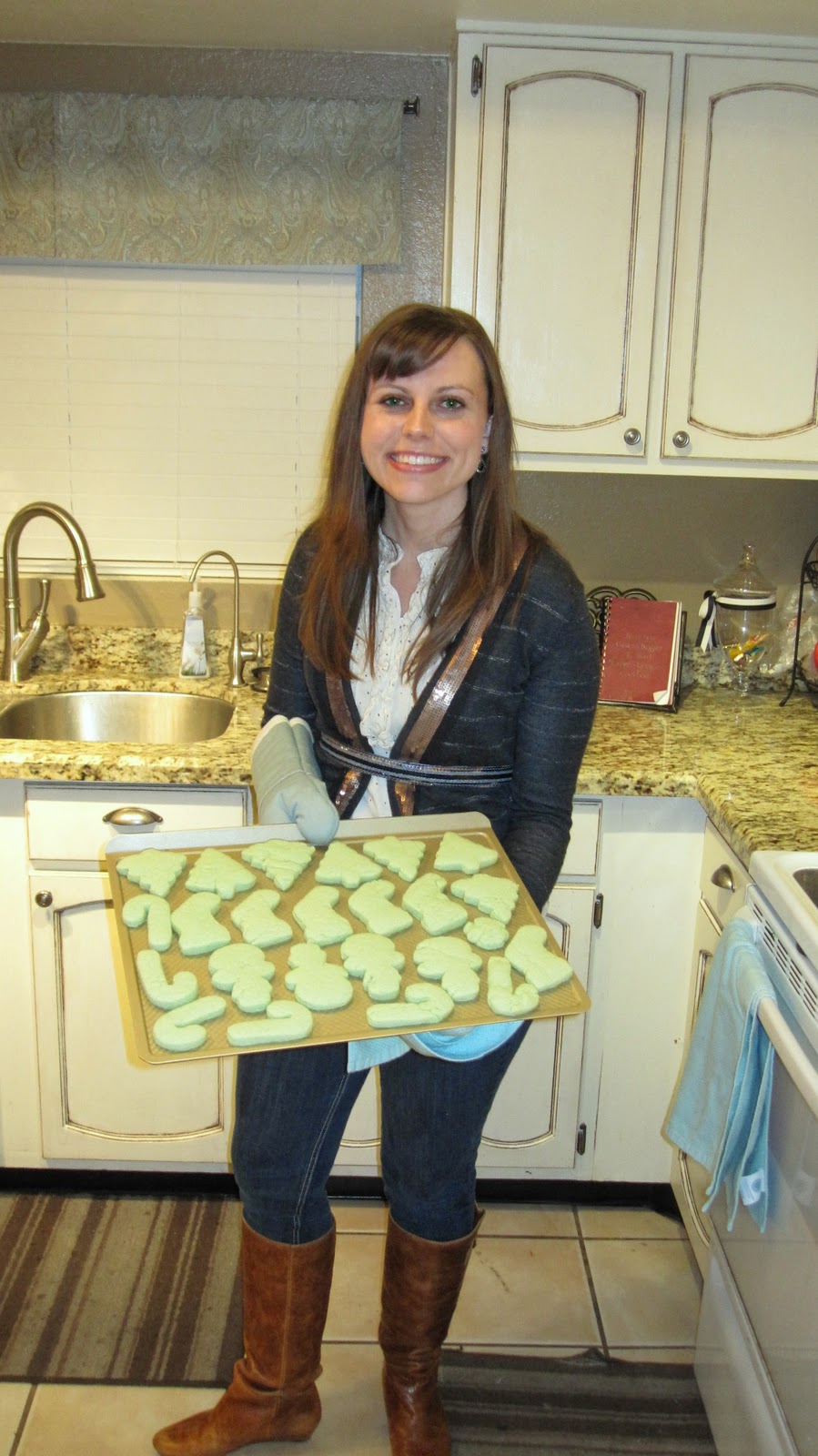 And just a fair warning, if you call your parents and tell them you are making these, and they just so happen to be in the area, they will likely drop in to get one. No picture of them, but they volunteered to take one of us after they ate their cookie, said hi, and left.
We put crushed candy canes on top of ours. It's a refreshing mint flavor that really brings out the Christmas taste. AND if you're a female reading this thinking you can't get a man to bake for a date, just give him the meat tenderizer and a candy cane in a bag, it seems to get them pretty giddy about this idea.
We came out very happy with our results!
We let the cookie enjoyment increase exponentially while we devoured cookies and laughed our heads off while watching Elf.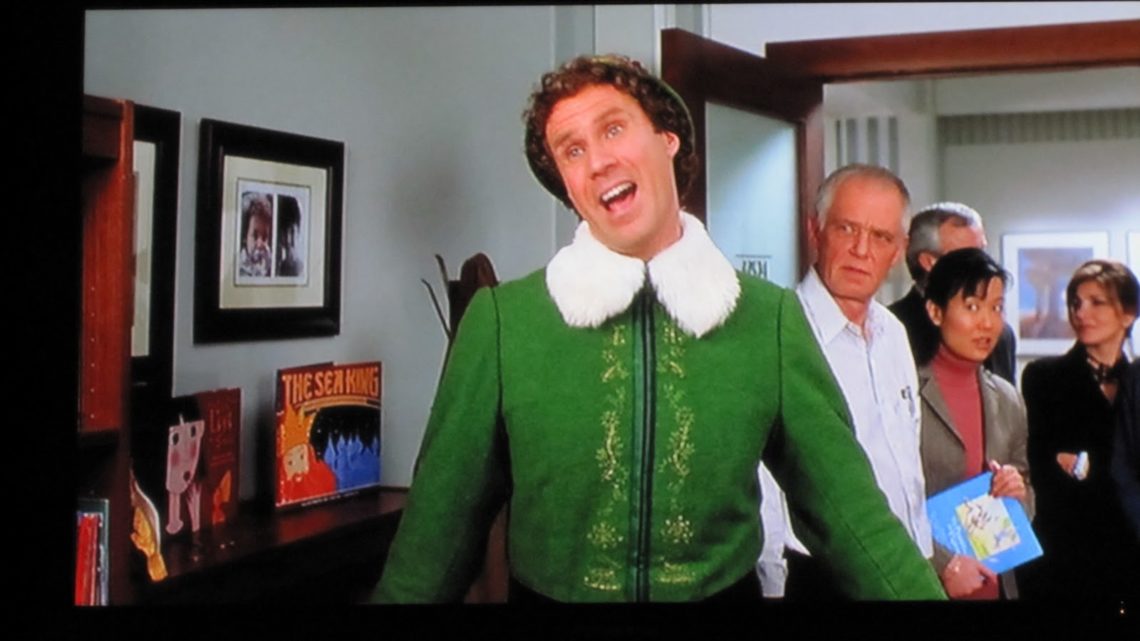 Get 365 Date Ideas!
We want to help you have the best date nights ever! Grab this FREE printable with 365 date ideas, a date for every day of the year so you never run out of ideas!