The Classic Striped Dress
Like most of the nation, we're experiencing weather that can't decide if it's hot or cold and changes almost every day. We are getting glimpses of the too-hot-to-be-outside days with some very warm afternoons, and then some days I wonder why I didn't bundle up more or throw on a sweater. I am always grateful to live in Arizona in March because it's the time you just start to feel like spring should be, well, springing. I can remember years in colder states wondering why on earth it was still snowing through April and when it would stop. Here, I'm just thinking about how much I love the rain on the days most the Southwest is seeing snow.
Our rainstorms are typically quick and powerful, and the monsoon season in the summer is the sign that the truly crazy hot weather is breaking. Rain is a wonderful thing when you live in such a dry climate, and because it's so cherished I think we all pay more attention to it and appreciate it, and of course panic, because of it since we're used to pretty perfectly sunny days. Driving during a small rain storm gets pretty funny around these parts!
I'm grateful with each and every rainstorm that I splurged and bought some Hunter boots a few years ago. I thought it was silly being an Arizona girl and decided to just admit it was more fashion than function, but I've been amazed at the investment piece they have been and how much functionality they have brought to my life!
Dress / Boots / Necklace / Watch / Bag / Lipstick / Nail Stickers
I am feeling similar to this great classic striped shift. Even though it's new to my closet, it feels like a piece I've owned a long time, one I will love and wear until it wears out, and one I can't believe I found for under $25! It took way more time than I'd like to admit deciding on one color since all the colors available are so cute and so classic. My 2nd choice color is only $15 right now!
I love that it's a heavier knit that pairs well with a jacket and boots for colder spring days, and it's lightweight enough that I can wear it throughout the summer with sandals. It's a great mom dress, something I'd wear to work, and it's a pretty date night outfit too. Dresses that fit all roles are hard to find, and I'm so grateful to snag one when they appear in my life! It's the right amount of stretch for any of my pregnant friends, and it comes in tall and petite if you're looking for more or less length!
And since the heat comes sooner here than most states, I'm just going to add that April showers are actually March showers for us, but if you're prepping for the spring and April showers in your region, these boots plus this dress are the gifts that will keep on giving!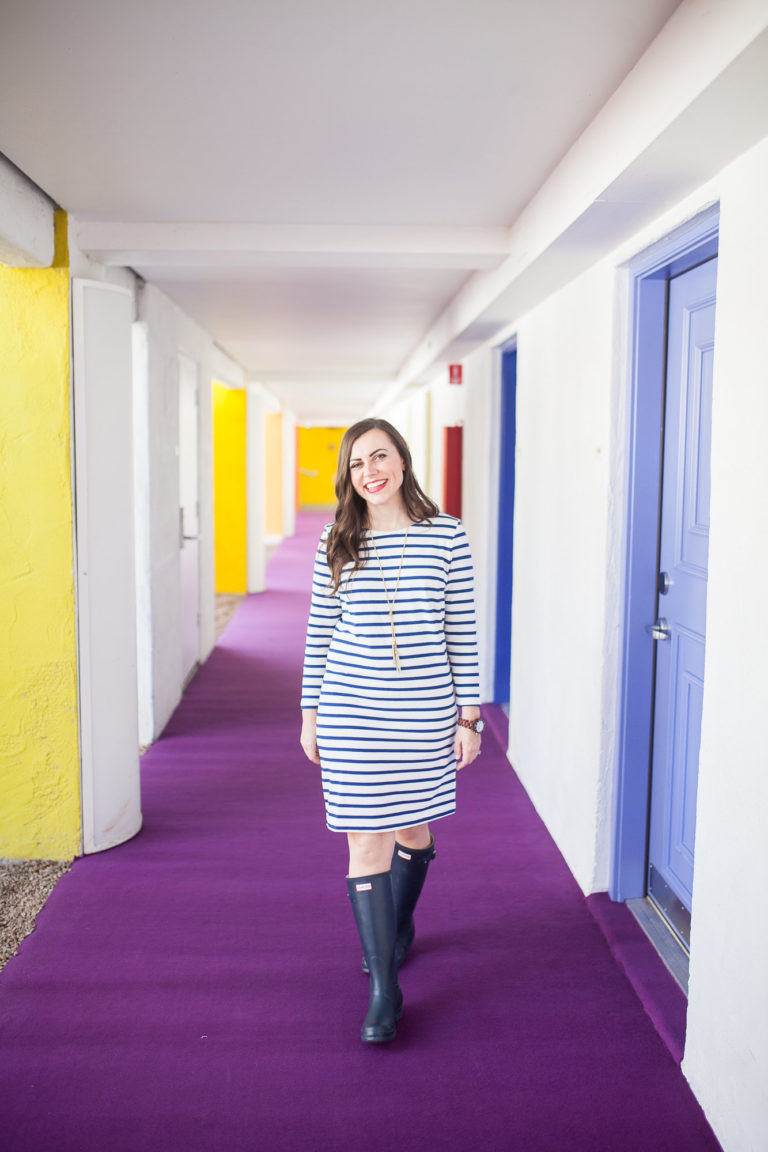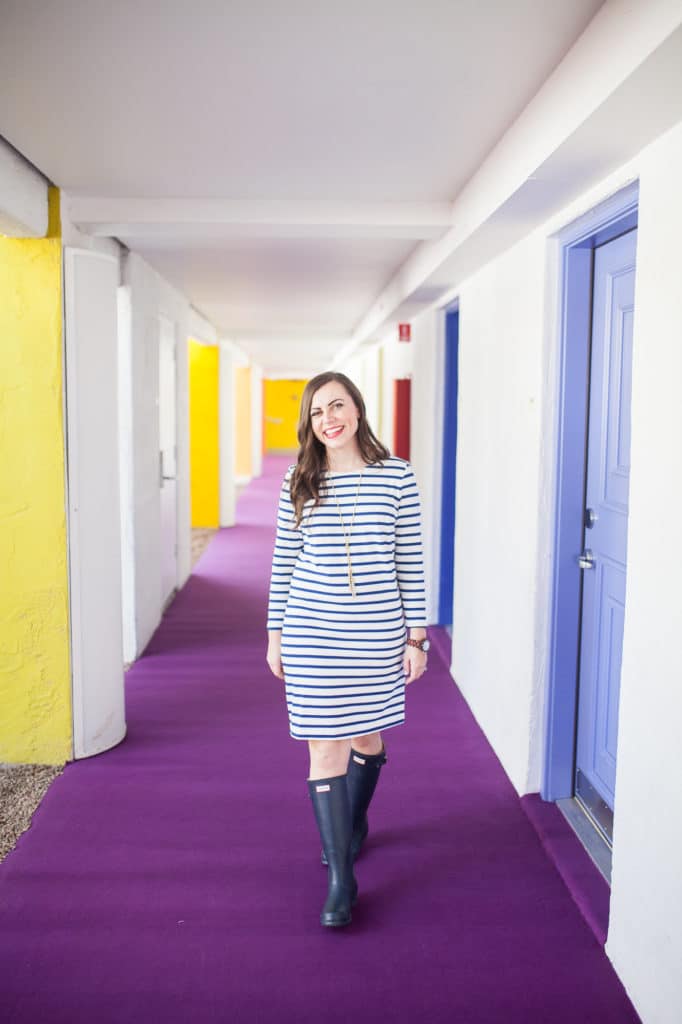 Pictures: Chrissy Blake of Let Me See You Sparkle Photography
*This post contains affiliate links
Get 365 Date Ideas!
We want to help you have the best date nights ever! Grab this FREE printable with 365 date ideas, a date for every day of the year so you never run out of ideas!