College Basketball and Cookie Ice Cream Sandwich Heaven
A few weeks ago Jacob surprised me with a mid-week date. Those are the best kind of surprises! He found a Groupon deal for 2 basketball tickets to an ASU game. We both spend time as students at ASU, but never actually went to any sporting events. What can we say, we're probably both kind of nerdy and were too busy being studious and likely solving calculations instead of enjoying the full student experience. At least I went to many as an undergrad, but I really wish I would have enjoyed it again on round 2 of the University experience. However, Jacob hasn't really been to any collegiate sporting events, and we were ready to change that! 
I am the basketball fan in the relationship, and I really enjoyed watching and cheering for a team I actually kind of care about! ASU was ahead most of the game until Mississippi came back to tie. Perhaps the most exciting part was when I fight broke out in the middle of the court by two players who were expelled from the game. I haven't seen an actual brawl before on the court, it was pretty crazy, but I must admit, entertaining! 
 ASU started getting behind and after an unexpected 20 minute deliberation after the fight we decided to take off a little early and enjoy another online deal we had found through Living Social for a place off Mill (the famous ASU street and comprises the bulk of entertainment in Tempe). Cookiez is a place that offers homemade cookies with homemade ice cream put together as a customized ice cream sandwich. A half is plenty big, and if you shared a large it would make this a pretty cheap treat to share on a date. I loved my mint chocolate chip ice cream with chocolate cookies, and Jacob really liked his Oreo ice cream on chocolate chocolate chip cookies.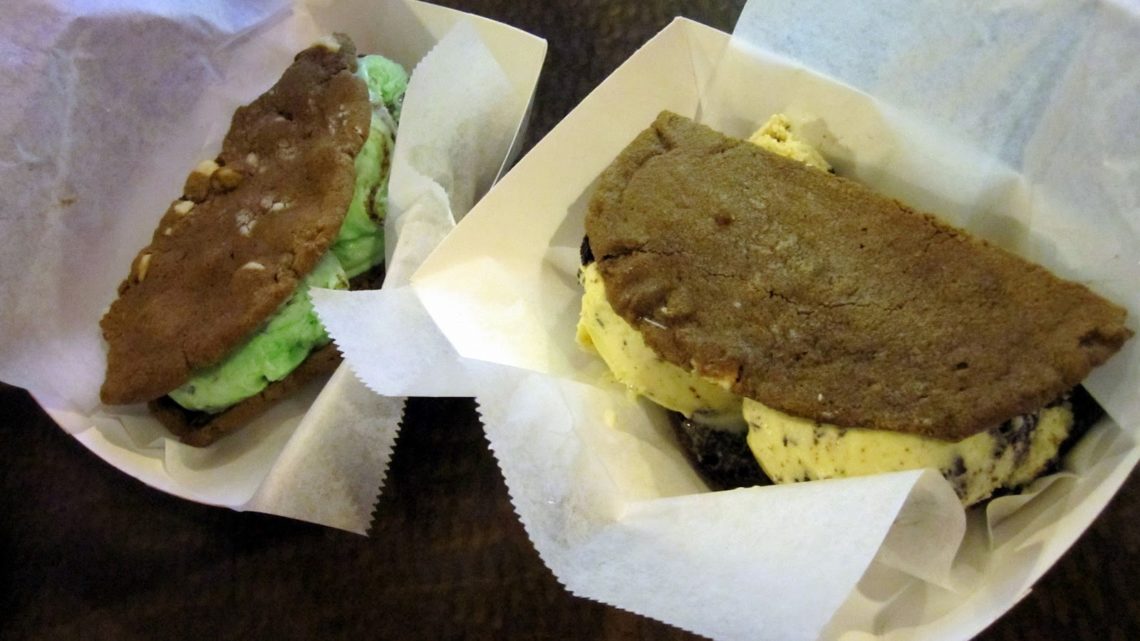 This was actually probably the highlight of the night! I am pretty sure in Heaven there will be freshly baked cookies with ice cream filling- they are just too good not to be! Finding those local haunts around college towns can be the best part of the dating experience.
Lesson learned- keep watching Groupon, Living Social, Amazon Deals, etc. for great date ideas on the cheap- it can really pay off!
Get 365 Date Ideas!
We want to help you have the best date nights ever! Grab this FREE printable with 365 date ideas, a date for every day of the year so you never run out of ideas!