Confessions of a Marathoner: Running Postpartum
I was asked to participate in the #SpeakFreeWithCarefree campaign, sponsored by Carefree® at Walgreens. Although I have been compensated, all opinions and experiences are honest and my own.
I think it's no secret that running is a big part of my life; one of my viral posts is "Tips for Running Your First Marathon", and there's a drop down in the toolbar on this site just for running. I know many people love hearing our training and experiences, and I've had so many people ask me to please share how I've gotten back into the swing of running after having a baby.
Can I just be blunt and admit that I've kind of pretended I didn't see these requests and avoided talking about one of my true life passions for a few reasons? Here I am, opening up and telling you it's been a topic harder to cover than I originally thought!
I had visions of running six miles a day up until my last trimester, then dropping down to two miles a day up until delivery. In my fantasy my water would break on a run that would lead to a quick delivery. I figured I'd have the traditional six weeks off and then I'd get right back to it and be running at least a mile fun run by Thanksgiving. I've shared my pregnancy experience with fertility doctors crushing my dreams and telling me "no more than two miles, period", but I've never chatted about the issues with running postpartum.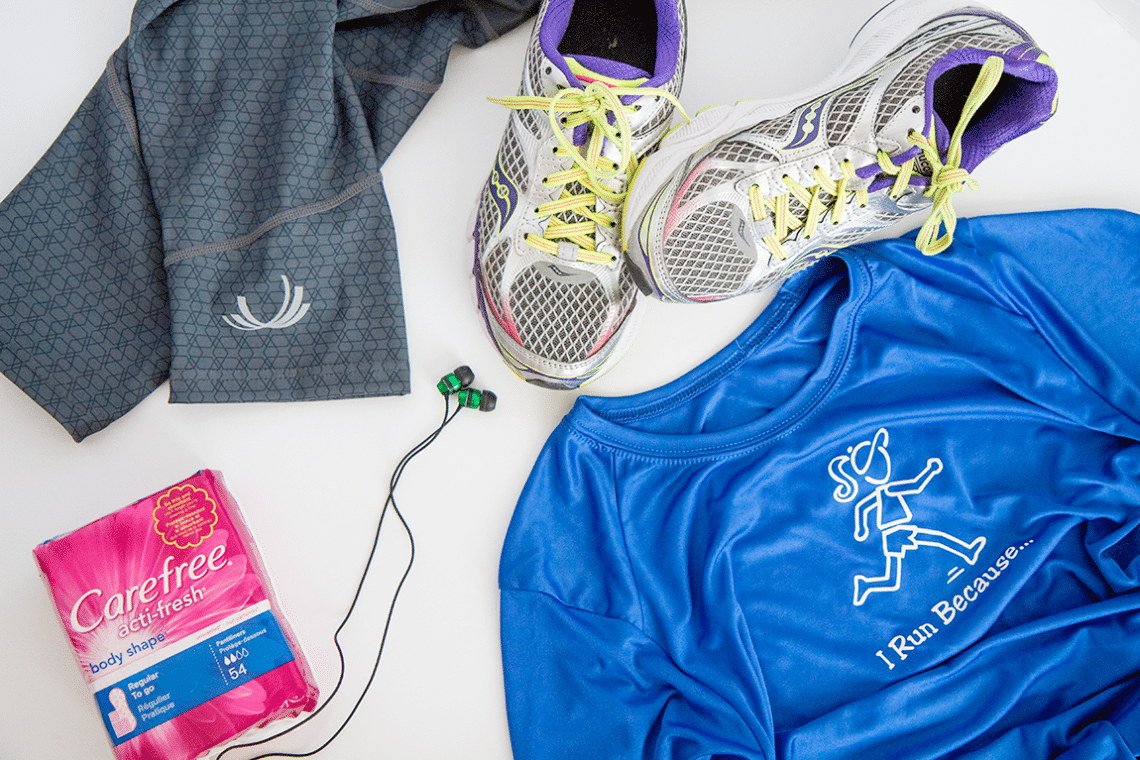 I went running in less than 24 hours after my doctor gave me clearance postpartum- I literally could not wait to get some stress relief, blood flowing, personal time, and start working on the baby weight. Running has always brought a lot of physical, mental, and emotional balance to my life, and it's almost a spiritual thing for me. I thought I may be sore in the obvious places, but I was a little shocked at the hurdles I had. Only a quarter mile in I was hurting in the chest due to breastfeeding and large supply. I needed to wear two sports bras to get through my runs, and every time I tried running more than a mile I noticed supply issues pretty quickly. I wish I'd researched a little more about how to lose weight while breastfeeding before just jumping in.
The baby and keeping him alive were obviously first priority. Breastfeeding dictated how hard and how much I could run for the first few months, and since it was never more than three miles (and rarely that much) I didn't feel qualified to call myself a runner again. I saw my 26.2 jerseys mocking me from the drawer, and I decided I would have to come back to that huge and favorite part of my life at a later time. So, during this time I swapped out for lots of long walks and a season of Pilates.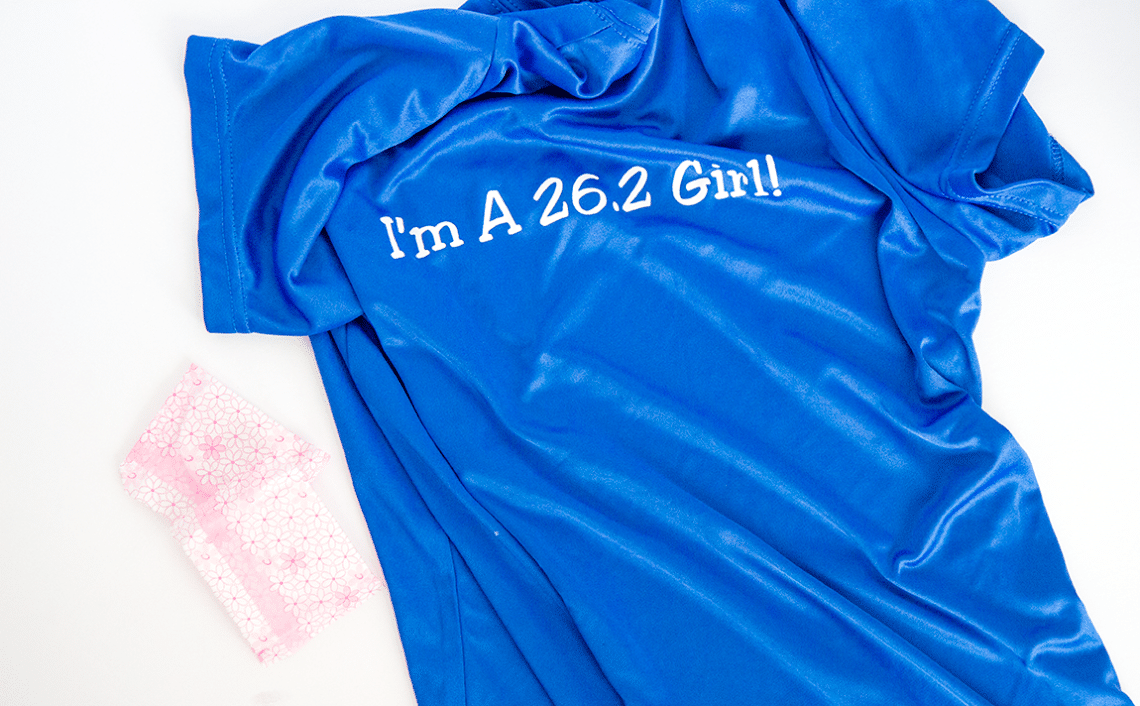 As breastfeeding changes and time goes on, it's amazing how your body adapts and one day feels almost like it did pre-pregnancy. When I saw that coming, I got excited to get out and try running again. With a more healed body, and a better idea of how to run postpartum, I decided to get more serious about runs. That was when hurdle number two appeared.
A few years ago I was out jumping on the trampoline with my nephew and when I came inside my friend commented "You can tell Camille hasn't had children!" My sister-in-law, mom, and my friend all laughed and nodded in agreement. This was when I first learned about bladder leakage, and how common it is in women. When those organs heal back together, sometimes things just aren't the same and intense workouts can be a mom's worst nightmare no matter how healthy, young, or fit the person is, or was before.
I thought I dodged this bullet, I did some HIIT after running wasn't working and burpees and jumping jacks seemed to be fine. However, when I pulled out longer versions I noticed I was running to the bathroom in the middle of some of my favorite routines. Running, was a similar experience. Even if I went before the run, I often was slowing to a walk or cutting it short because I was living in fear of the trauma my bladder may cause me postpartum. I know a mile still counts for something, but as a marathoner you feel like you basically went and got the mail and called it a run.
I can't tell you how many days I've pined away wishing I could just go pound out some stress on the pavement. And for a long time I felt like postpartum body issues were controlling me instead of me tackling the life I want. This was about the time I decided it was time to be free to be me and do some research, thinking outside the box. Running needs to happen, and I can't live another race season on the bench. So I found a few things to help:
1. Kegals. I was terrible at doing them before baby and I had no idea they would help after. Low and behold, I'm slowly building up more strength and finding that I'm able to do more burpees (which I hate) and more pavement pounding (which I love).
2. Easing into it. I went too hard too fast my first few times, and I see that now. There's nothing wrong with running a quarter mile, walking a quarter mile, and repeating as long as my body is up to it. Running is a slow progress sport anyway, and I decided I can't hold myself to marathon Camille's abilities.
3. Turn to a great product in the feminine hygiene department and use it for more than just its standard use. I took the "Free To Be Me" Challenge using Carefree® Acti-Fresh® Pantiliners. These are designed to be thin, flexible, super absorbent, and have an odor control system – perfect for working out. You don't have to feel gross about being sweaty, they are actually designed to help with just that issue too! Seriously, these are a game changer if you want to be able to hit the intensity up a level, but your muscles just aren't quite there yet and you're a little afraid. I'd even be comfortable wearing these to a group fitness class with the confidence that I'll be fine with sweat and with bladder issues, should they arise.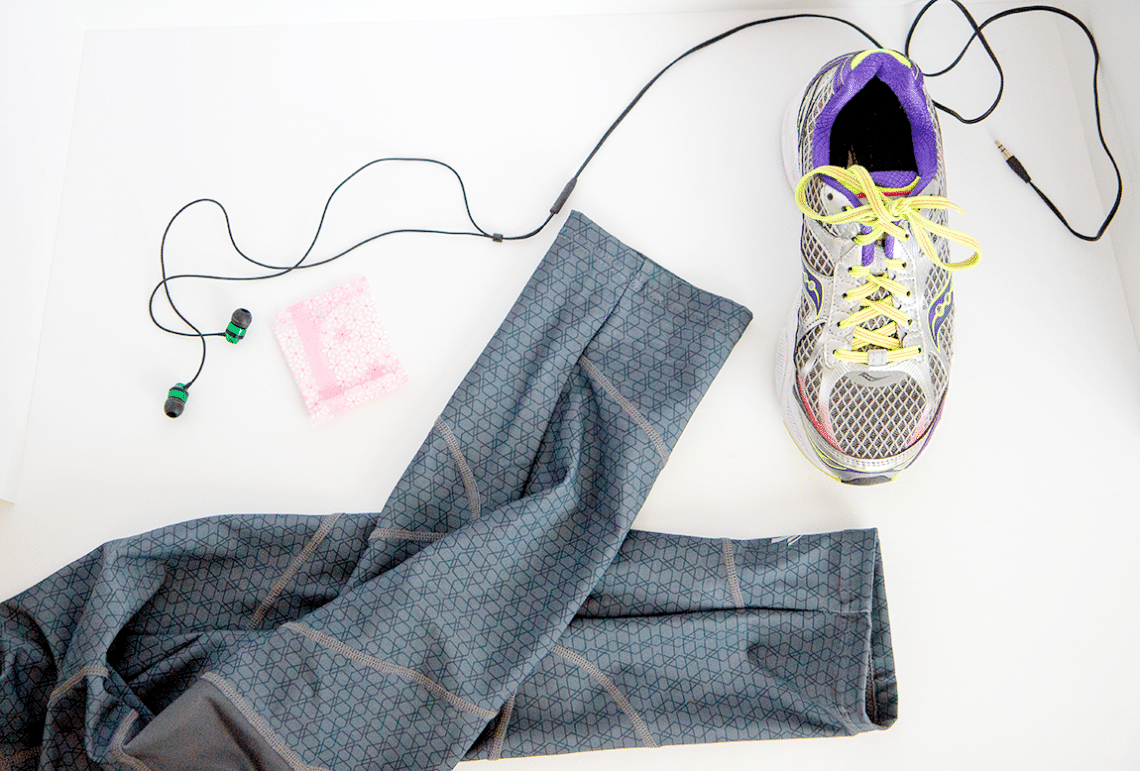 Let me also note, if you want them for more than just running there's original and thong versions too. So, if the issue is a little more than just during a workout, you can find other great Carefree® products to have your back. They are also easy to find at Walgreens and there's an ibotta offer for $1 off exclusively at Walgreens (limited quantities available and excludes 20 count packages).
So there you have it, coming out from under my rock and opening up that sometimes bodies don't do what our minds tell them to do immediately, And, also sharing this hoping if there's someone else out there struggling with similar problems, they can know there are ways to slowly heal your body, and that there are some great products to help you get through without sacrificing your workouts!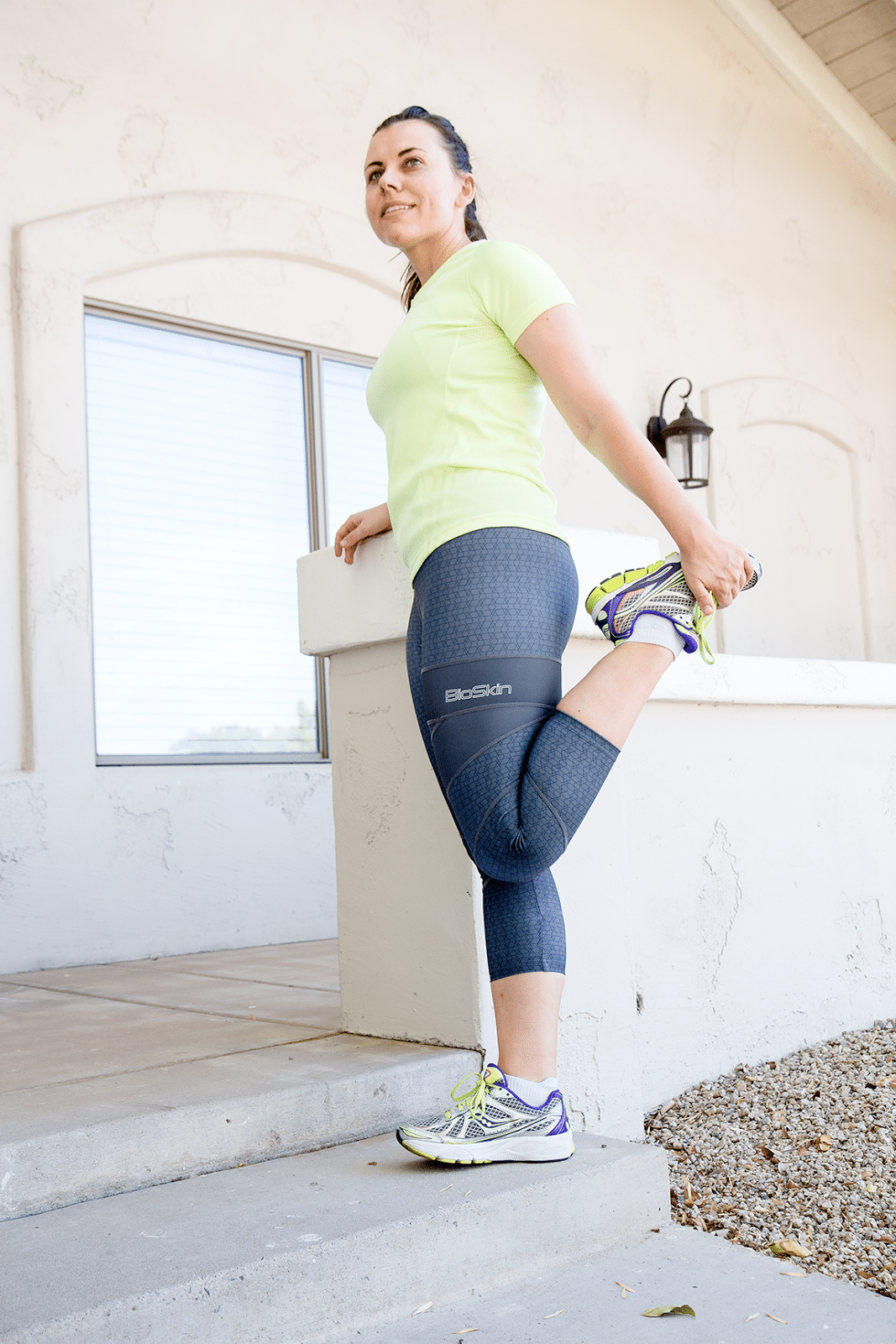 If you want to chat more about this or other related issues you should join the #SpeakFreeWithCarefree Twitter Party conversation, where participants will have a chance to win a themed prize pack containing the featured products and other goodies! It's August 17, 2016 from 8:00 p.m. – 9:00 p.m. EST. I'll be there if you want to chat about running or fitness postpartum issues more with me too!
One more fun thing from Carefree, they are hosting a #SpeakFreeWithCarefree Sweepstakes July 20, 2016 – August 25, 2016. This sweepstakes will offer people the chance to win a themed prize pack, including the featured Carefree® Liners (Carefree® Acti-Fresh® Pantiliners, Unscented Regular To Go (54 count), Carefree® Acti-Fresh® Pantiliners, Unscented Extra Long To Go (36 count), Carefree® Original Pantiliners, Unscented Long (92 count), and Carefree® Thong Pantiliners, Unscented (49 count)) a Walgreens gift card, and other items to help you feel confident and free. That's happening now, and you can enter here:
#SpeakFreeWithCarefree Sweepstakes
Okay friends, thanks for sticking with me while I open up and get a little personal. Thanks for caring about my running journey and asking me about it. And if anyone has any other suggestions that helped them get back into running or fitness postpartum- I'm all ears!
Get 365 Date Ideas!
We want to help you have the best date nights ever! Grab this FREE printable with 365 date ideas, a date for every day of the year so you never run out of ideas!